Meghan Markle Surprises Nonprofit Workers With Gift Cards
Meghan Markle Surprises Paid-Leave Campaign Workers With a Special Gift: "She Has Our Backs"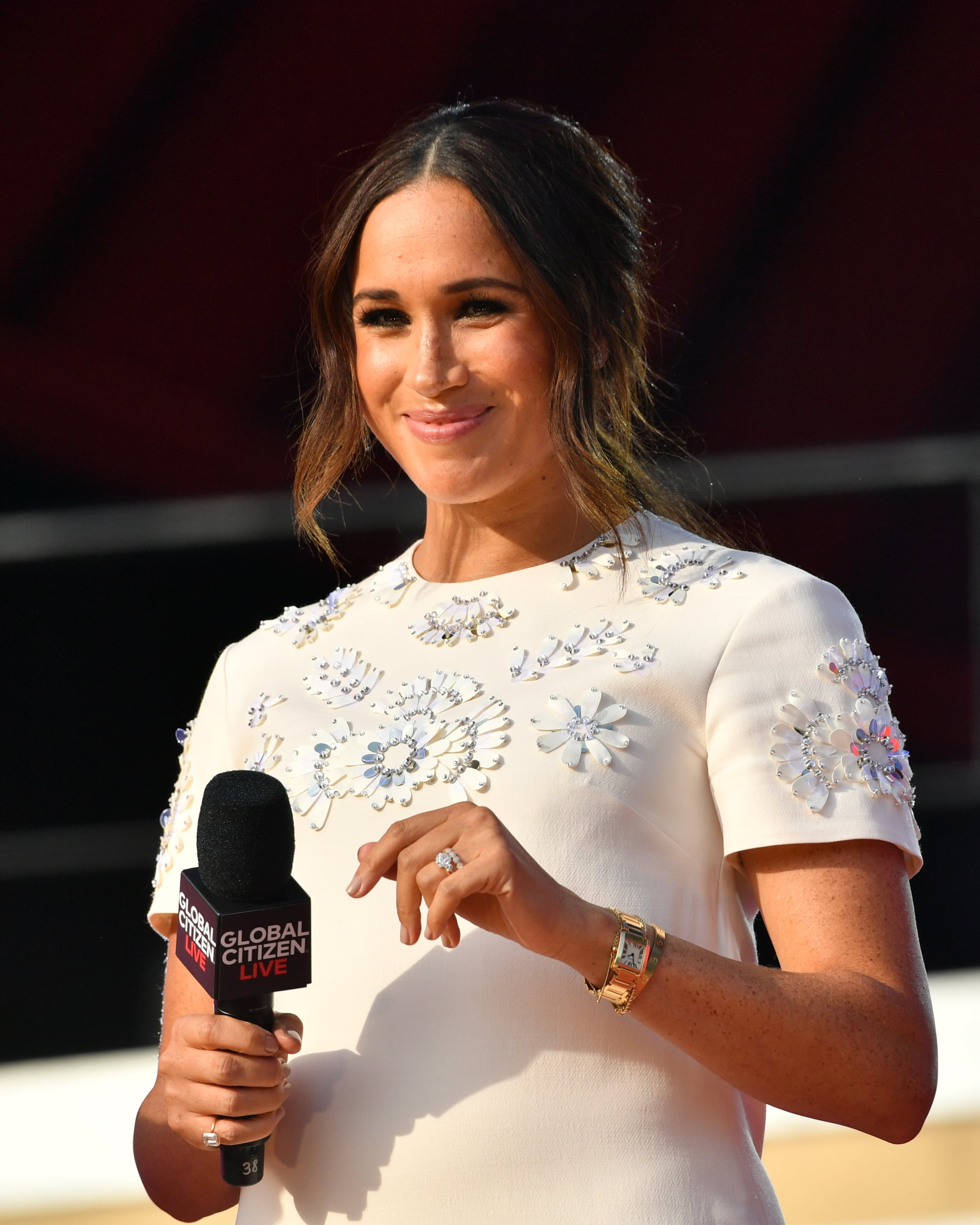 Meghan Markle continues to be the thoughtful queen we know and love. Over the weekend, Neil Sroka, communications director for PL+US, tweeted that Meghan surprised the employees of the nonprofit with $25 Starbucks gift cards through Archewell Foundation.
"The Duchess of Sussex (aka #MeghanMarkle) bought everyone at @PaidLeaveUS a few cups of coffee while we're working overtime to #SavePaidLeave. Unbelievably classy... and necessary. Truly honored to know she has our backs in the fight to win #PaidLeaveForAll," he tweeted. In a separate tweet, he added, "Maybe that doesn't mean much to some, but for our team fighting to #SavePaidLeave it was a delightful surprise. Thank you #MeghanMarkle."
PL+US is currently working toward achieving paid family and medical leave for all in the United States by 2022, and just a couple of weeks ago, Meghan advocated for it in an open letter to Senate Majority Leader Chuck Schumer and Speaker of the House Nancy Pelosi. "I am, like many, an engaged citizen and a parent. . . . No family should be faced with these decisions," she wrote. "No family should have to choose between earning a living and having the freedom to take care of their child."