Michaela Coel Discusses Representation, Dealing With Fame, and Having Tea With Drake
Michaela Coel might be behind one of 2020's most popular, thought-provoking shows, but she maintains that her life is totally normal. In W Magazine's latest cover story for The New Originals issue, the 33-year-old star opened up about earning widespread praise for her HBO series, I May Destroy You. Speaking with actor and playwright Jeremy O. Harris, Michaela admitted that she's still grappling with fame. "I don't know how this happened, and I try not to think about it too much, because it does make me feel weird," she said.
Still, Michaela celebrates the value and significance of sharing stories through the lens of marginalized groups. And, hey, if being famous helps her accomplish her dream of having afternoon tea with Drake, then there's certainly an upside. Look ahead to read Michaela's standout quotes about fame, representation, her writing process, and giving up social media.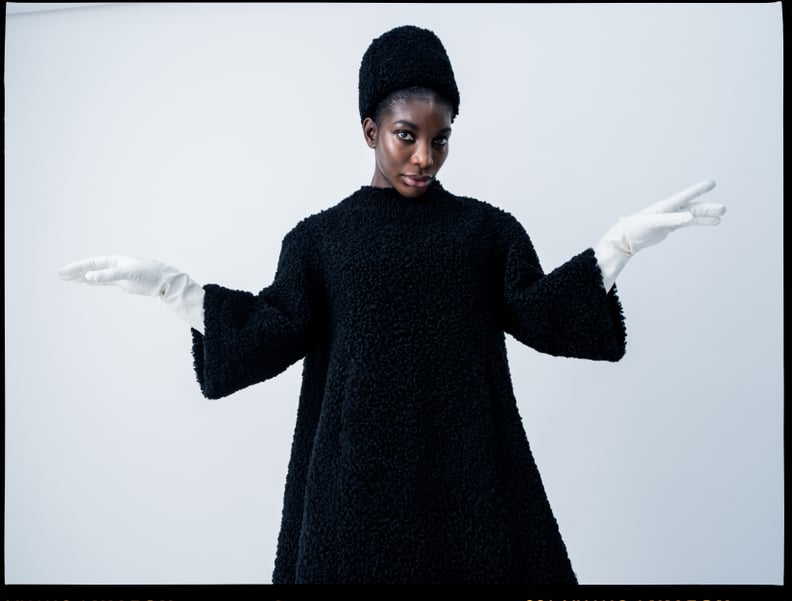 On reaching out to Jordan Peele via Instagram: "I went about it in a really dumb way. I saw Us, and then I DMed him. I basically told him I saw it, and then I sent him a screenshot of a poem that I'd written for my show, so I wanted to try and show him that we were in sync. It wouldn't be crazy to call me crazy after something like that."
On working with fashion brands: "OK, the good thing is it brings in a lot of money, right? Everybody needs money. And it puts you on the radar of people's minds. It's like a quick hit of you, right? And it's good to put dark-skinned women in positions like that. I think there is a lot of benefit to that. But then, on a personal level, I don't know. There are so many pros, and then I'm like, if I just focus on the pros, I could do it, but then this other voice creeps in that's like, 'Is my identity being capitalized into fashion? So you've done the incredible shoot, and then what?' I sometimes think about what I am left with once that has occurred. And it's great that it can do loads of things for other people, because of politics and representation, and I need to be in these spaces, and blah, blah, blah. But I also like walking through an airport relatively undercover. I don't like the idea of someone going, 'Ah! Isn't that you on the wall there?' My life is still so normal. I'm so normal."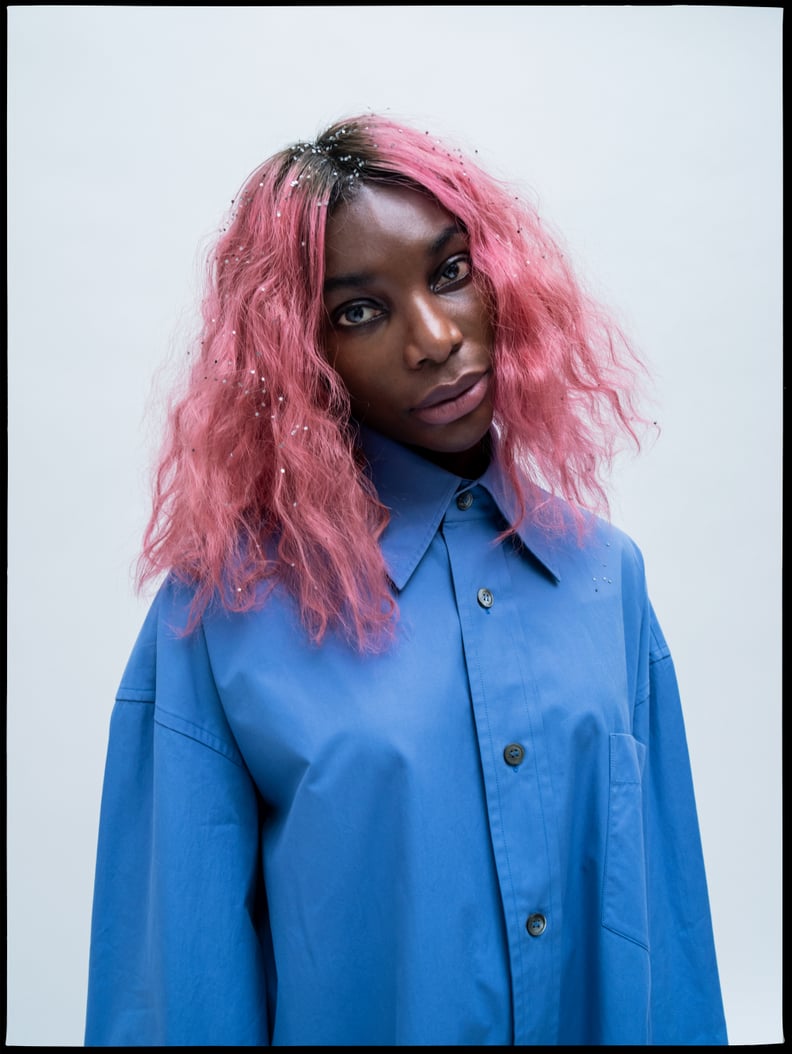 On wanting to have afternoon tea with Drake: "Half the time I really forget that I'm on television. But I would love to go to Drake's house. If Drake wants to invite me to his house, I'd love that. Just for, like, afternoon tea."
On processing fame in the entertainment industry: "I think if I really processed being born poor and then suddenly finding myself here, I would probably spin out and faint, because it's too weird, isn't it? The system is often rigged so that we fall through the cracks, right? That's kind of the way it is: you go to school, the school you go to expects you to do nothing, to be nothing, so you don't even think about what you want to do. I don't know how this happened, and I try not to think about it too much, because it does make me feel weird."

On giving up social media: "The thing I like about making TV is that when we're done as writers, the work continues once the work goes out. It continues to be written and shaped, and it develops as it meets people. William Wordsworth wrote an essay about it a long, long time ago — I'm sure you know. Hey, you went to Yale, buddy. You probably know this sh*t. This is the spirit of the story. It's not even really tethered to me anymore. It flew out, and it left me. My energy doesn't go to social media anymore. Not even to say something funny to someone that's insulted me. I'm still on my phone. I'm still giving in to this app."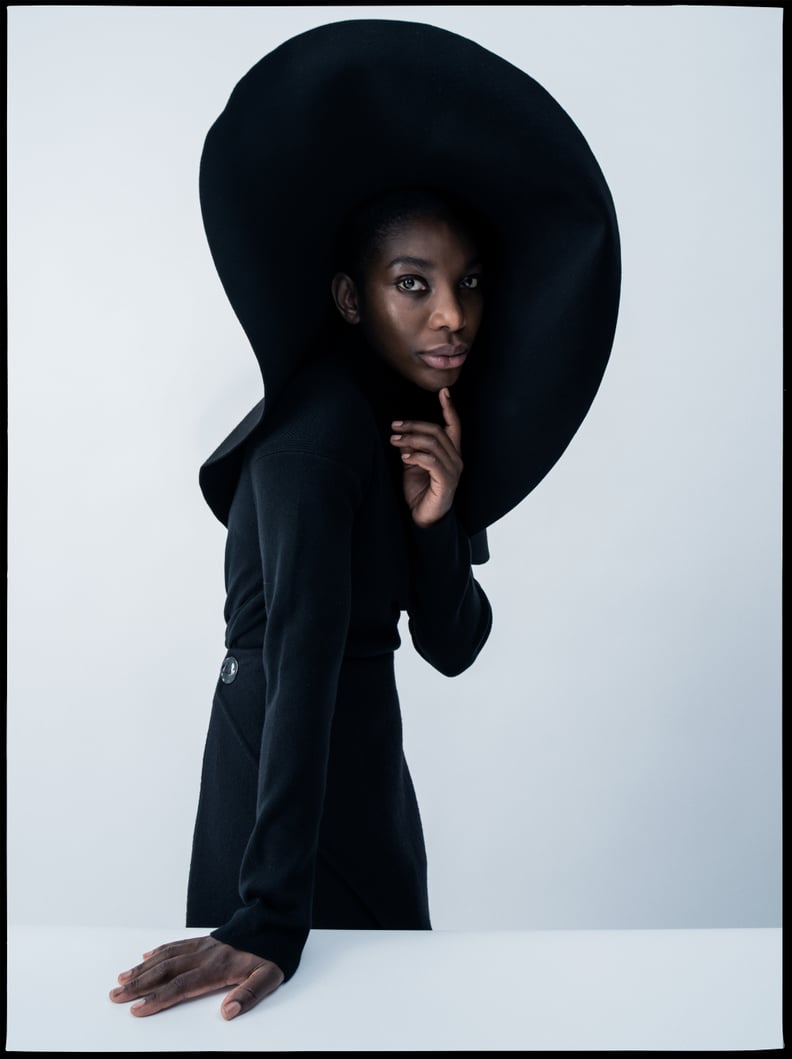 On her writing process: "I spent about two years writing I May Destroy You. It just takes time to do it. Actually, Drake often talks about the fact that people don't need to see that you're working, that you're busy working when you're making your things. I'm sure he's got, like, 100 lyrics that I'll discuss with him when we have tea one day."

On I May Destroy You costar Lewis Reeves, who plays David: "Whenever we'd go into the toilet, all we were actually doing was breakdancing and doing all of these bebop dances . . . After doing something quite harrowing and triggering for me, he would do something really stupid to make me laugh, which really helped me get through those scenes emotionally. He manages to do something that I think people struggle with not only when playing a part, but in life, full stop: he's very eager to try and find a reason to empathize with people who do very wicked."