Michelle Obama Reacts to Trump, Biden's Presidential Debate
Yep, Michelle Obama Was Just as Disappointed in the Presidential Debate as We Were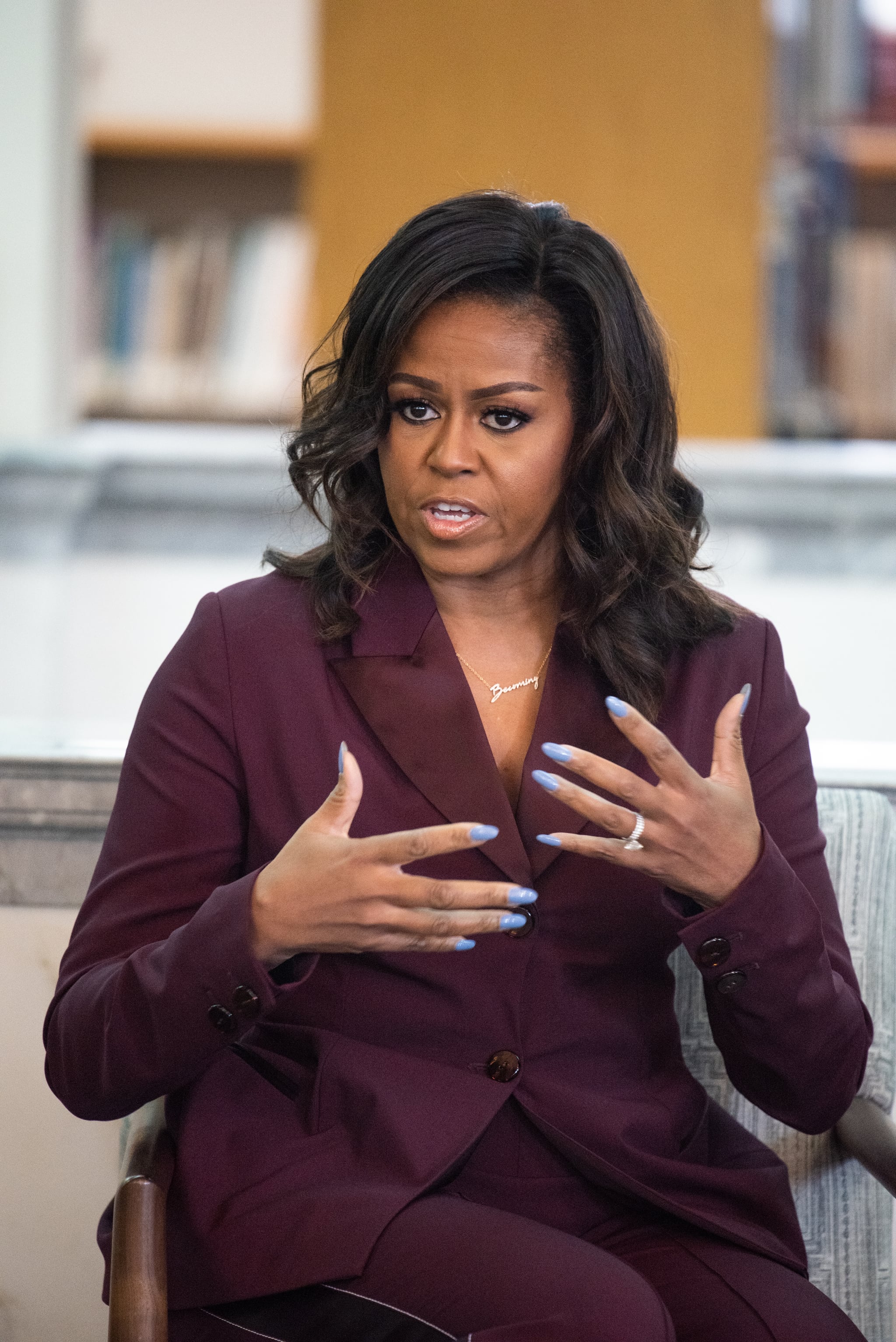 Less than 24 hours after an infuriating and factually inaccurate presidential debate between President Donald Trump and former Vice President Joe Biden in Cleveland, Michelle Obama took to Instagram to express her disappointment in the argument. "If you were turned off by the President's behavior last night, I feel you. Believe me, I do," Obama said in a post shared to her Instagram account on Sept. 30. "But we can't let him win by tuning out altogether. That's what he wants."
During the debate, both parties were quick to interrupt one another, making many of their comments unintelligible and drawing attention away from the questions presented by Fox News moderator Chris Wallace. Viewers nationwide were disappointed by the lack of effective information presented following the 90-minute debate, but the former first lady insisted that we must not be discouraged. Instead, we must take our emotions and turn them into action by voting.
"So turn those feelings into action — turn them into votes for my friend, @JoeBiden," she said. "It's the only way we can get out of this chaos and restore some stability to this country. You can start by reaching out to everyone you know. Make sure they're registered. Make sure they know how and when they're going to vote. And then follow up with them, every day, to make sure they cast their ballot. Because in this election, we've got to vote for Joe in numbers that cannot be denied. iwillvote.com." Confirm your voter registration at usa.gov, and text POPSUGAR to 26797 to sign up for local election updates!