7 Infamous Cults That Are Creepy as F*ck
I'll just start by saying that I'm obsessed with cults. Why am I obsessed with cults, you ask? Gosh, I wish I had an answer for you — they've just always fascinated me for some reason, maybe because I can't picture myself giving up everything I have to follow someone blindly. (Except for maybe Beyoncé; is the BeyHive a cult?) With the cult-like government we have here in the States right now, I couldn't help but think about the famous real-life cults that have both intrigued and scared the sh*t out of me over the years. From the ones you probably know, like the Manson Family, to the ones you may not, here are seven sects that are crazy, dangerous, and creepy as f*ck.
01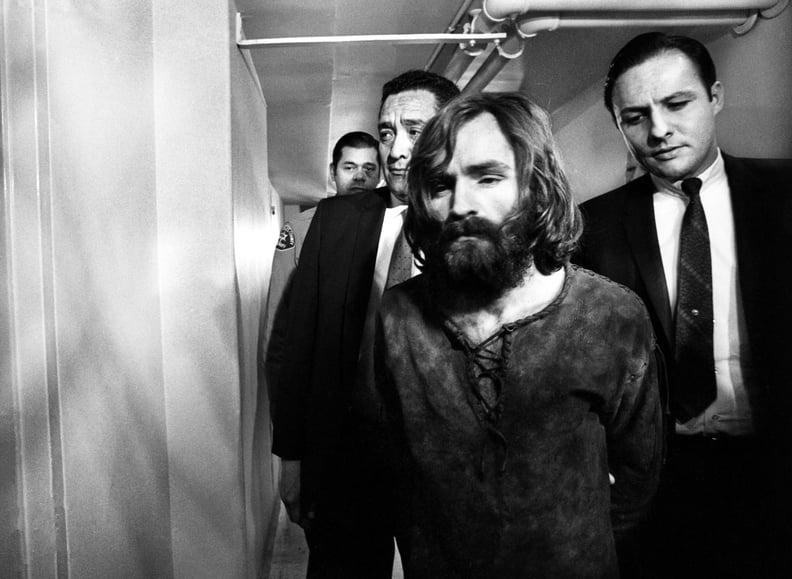 The Manson Family
The Manson Family, one of the most notable cults in pop culture, were a group of wayward hippies founded by a wannabe rock star named Charles Manson in 1967. After forming a quasi-commune in San Francisco and moving to Los Angeles, the "Family" committed a brutal string of murders in the Summer of 1969 that included those of supermarket executive Leno LaBianca and his wife, Rosemary, Folgers Coffee heiress Abigail Folger, and actress Sharon Tate, who starred in Valley of the Dolls and was eight months pregnant with her and husband Roman Polanski's first child.
Manson was obsessed with The Beatles, particularly the White Album, and told his followers about his own theories about social upheaval and plans to start a race war that he called "Helter Skelter," after The Beatles' hit song. His insistence on this resulted in the group's attempts to blame their grisly crimes on African-Americans, specifically the Black Panthers, by leaving chilling messages and symbols written in their victims' blood.
In October 1969, Manson and a handful of his followers — the majority of whom were young women — were apprehended. After a lengthy trial, the murderers were given the death penalty, but when it was abolished in California in 1972, the sentences for all of the members were commuted to life in prison. On Nov. 19, 2017, the famous cult leader died at the age of 83.
02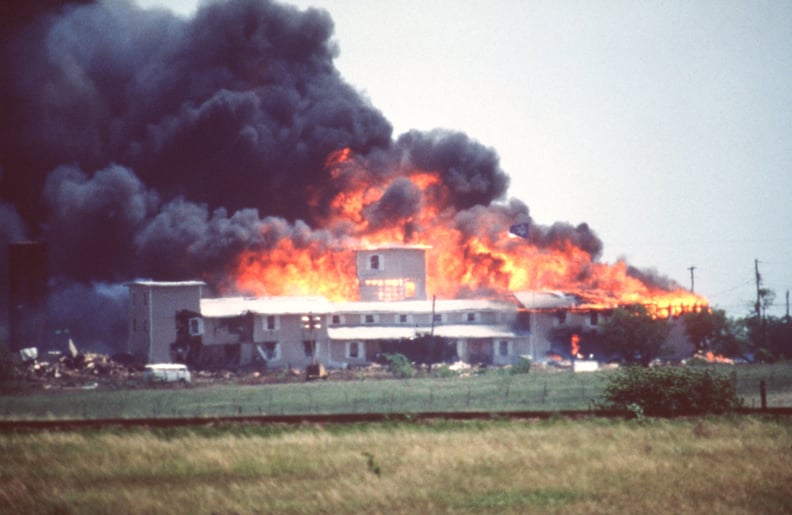 The Branch Davidians
The Branch Davidians are a religious group that actually originated in the 1950s, but their movement made headlines in 1993 when then-leader David Koresh entered into a standoff with the US government that ended in the deaths of nearly 80 cult members, including himself. Koresh (real name Vernon Howell) was a 33-year-old Houston, TX, native who joined the Branch Davidians at their Waco compound in 1982, changed his name to David, and began claiming that he was a prophet. He did everything you'd expect a cult leader to do: manipulate minds, control actions, and force followers to perform sex acts on him because women were required to be his "spiritual wives." Sigh.
In February 1993, the Bureau of Alcohol, Tobacco, and Firearms raided the Waco complex on suspicions of polygamy, child sexual abuse, and illegal weapons violations. Cult members opened fire and there was a shootout, during which four ATF officials and five Branch Davidians were killed, and a siege was initiated by the FBI. The standoff lasted for a staggering 51 days before the FBI started poking holes in the roof of the house in order to pump in tear gas and force them to leave without harming them. Several Branch Davidians fired shots, but even after six hours, nobody came out.
Three fires broke out almost simultaneously in different areas of the complex, and the blaze was captured on live national TV. According to the FBI, the fires were deliberately set by Branch Davidians — and even though the FBI didn't fire any shots that day, autopsy records of the 79 deceased confirmed that at least 20 Branch Davidians were shot (including children), and a 3-year-old boy was stabbed (the medical examiner believed these to be mercy killings).
As for David Koresh? The authorities confirmed that he was shot in the head before the fire engulfed the Waco complex. The FBI believes that Steve Schneider, Koresh's right-hand man, "probably realized he was dealing with a fraud" and shot and killed Koresh before committing suicide with the same gun.
03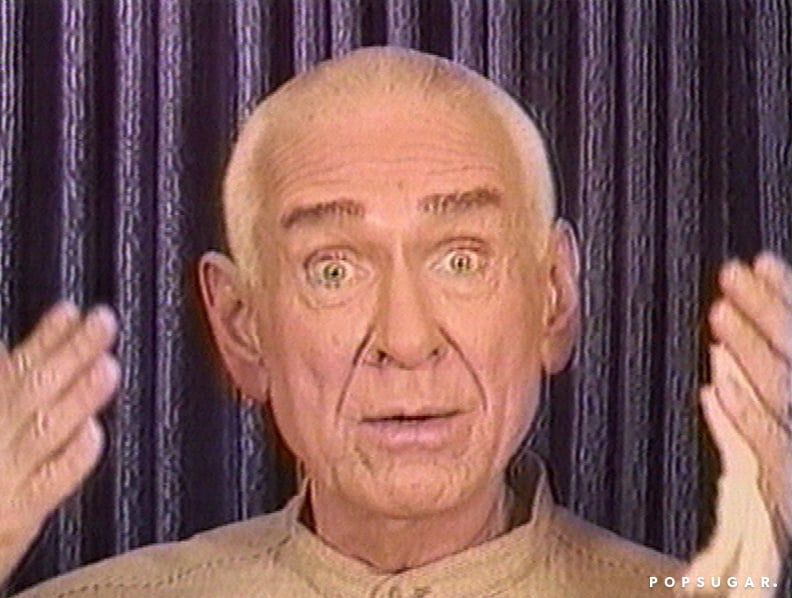 Heaven's Gate
Oh, Heaven's Gate. I remember this whole thing pretty vividly as a preteen growing up in Southern California: the footage of bodies lying in bunk beds, draped in all black and wearing Nike running shoes, the Comet Hale-Bopp spaceship they were all trying to leave on, and the ridiculously unhinged look on cult leader Marshall Applewhite's face in photos splashed all over the news.
Marshall Applewhite founded Heaven's Gate in the 1970s along with Bonnie Nettles, a nurse he met while staying in a psychiatric hospital. They bonded over a shared interest in biblical prophecy and extraterrestrials and began to recruit disciples. It was in 1975 that Applewhite convinced the crew to sell their earthly belongings, say goodbye to their loved ones, and essentially disappear.
In a San Diego-area mansion in March 1997, Marshall Applewhite and 38 of his followers drank a lethal cocktail of phenobarbital, applesauce, and vodka and lay down to leave their bodies, enter an alien spacecraft, and follow the Hale-Bopp comet through Heaven's Gate into a "level of existence above human." Twenty-one women and 18 men were found wearing matching black shirts and sweatpants and brand-new Nike Decades, and it is believed that they perished over the course of three days (many of the bodies had begun decomposing in the Spring heat).
The mass suicide was creepy, but what's even creepier is the fact that the Heaven's Gate website is still up and running (and terribly '90s).
04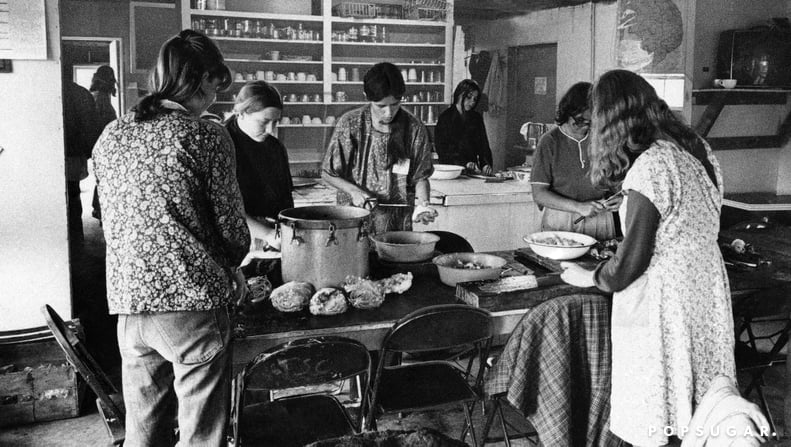 Children of God
The Children of God was founded in 1968 by David "Moses" Berg (yes, really), who dedicated his life to preaching against evolution, moral decay, and Western society — but you know what he preached for? Pedophilia! That's right: ol' Moses believed that sex with children was "a divine right," and young female Children of God members were used as bait to literally lure in new cult members. The tactic was known as "Flirty Fishing" and was derived from a Bible verse in which Jesus tells two fishermen that he would make them "fishers of men."
David Berg died in 1994, at which time a follower named Karen Zerby took over. The cult has had many new lives over the years, including changing their name from Children of God to The Family of Love, to The Family, and most recently, The Family International. Yes, they are still going strong, although they now happen to not promote sexual relationships between children and adults.
Very interesting fact: Joaquin Phoenix and his family were members from 1972 to 1978, as was actress Rose McGowan, who has spoken out about being raised in the cult until she was 9 years old. The Family International also count deceased celebrities as their "spirit helpers," including Elvis, Marilyn Monroe, Audrey Hepburn, and Richard Nixon. So, there's that.
05
Los Narcosatánicos
On March 14, 1989, an American student named Mark Kilroy was kidnapped while vacationing on Spring break in Matamoros, Tamaulipas, Mexico. He was taken to a ranch and murdered in a human sacrifice ritual, killed with a machete, with his brain removed and boiled in a pot. The attackers buried his body parts along with 14 other people who had been murdered on the ranch. The remains were discovered by authorities on April 11, 1989, and an international manhunt began for 26-year-old Adolfo Constanzo, the leader of a cult called Los Narcosatánicos (The Narcosatanists). Constanzo told his drug-smuggling followers, most of whom were in their early 20s, that murdering people and sacrificing their bodies would magically protect them from being caught by police. OK!
Constanzo fled with a few of his followers but was eventually tracked down in Mexico City on May 6, 1989. With the police surrounding his apartment complex (they were serendipitously called there on an related dispute), Constanzo ordered one of the cult members to shoot him with a machine gun, and he died. The police arrested several Los Narcosatánicos members at the scene, and two years later, they were found guilty of drug trafficking and capital murder, among other charges. The shack that the cult performed their rituals in was burned down by law enforcement.
06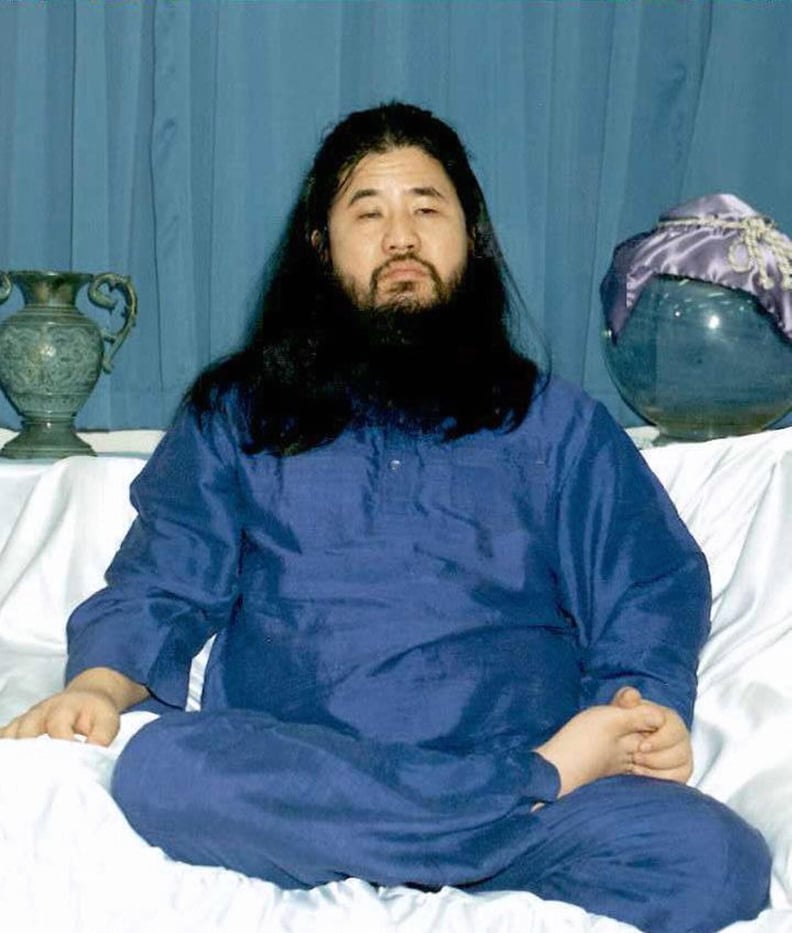 Aum Shinrikyo
Aum Shinrikyo, a Japanese doomsday cult started by Shoko Asahara in 1984, carried out one of the deadliest attacks in world history; in 1995, 12 people died and thousands were injured in a terrifying sarin nerve gas attack on Tokyo's subway system. Asahara convinced his nearly 2,000 followers around the world that humanity would end in a "nuclear Armageddon" in 1997 (to be fair, the movie Armageddon did come out the following year) and that in order to survive the "end times," they would need to pledge allegiance to Aum Shinrikyo.
It took eight long years to try Asahara for the subway attack, but in February 2004, he was found guilty on 13 charges and sentenced to death by hanging. He remains on death row to this day. In 2007, the cult split into two breakaway groups, Aleph and Hikari no Wa, and they have been designated as a terrorist organization by several countries, including the United States.
07
People's Temple
The People's Temple may be one of the most intense and abominable cults out there. Founded in 1955 by an ordained pastor named Jim Jones, it was initially used to spread messages of social change and racial equality — sounds sweet, right? During the '60s and '70s, People's Temple had nearly 5,000 members and the support of loads of liberal political figures, including Harvey Milk, California Governor Jerry Brown, San Francisco Mayor George Moscone, and even first lady Rosalynn Carter. In 1974, things took a turn in a way that not many people saw coming (but which they probably should have).
The group moved to a property in Guyana, where they developed a community called Peoples Temple Agricultural Project, also known as "Jonestown." Jim Jones considered it both a "sanctuary" and "socialist paradise," and by late 1978, it boasted over 900 residents. Once members started leaving the cult, though, they started telling stories about being forced to watch Soviet propaganda films and work six days a week to keep up the crumbling buildings and overgrown fields.
Jones subjected followers to behavior modification and mind control techniques borrowed from North Korea and made them surrender their children into communal custody and call him "Dad." He lied to them about what was happening in the United States — including tales of African-Americans being herded into concentration camps — and made them do "suicide drills" in an attempt to prepare them for a government attack. Oh, and he also stole their money, to the tune of $65,000 a month in social security checks.
Sh*t hit the fan on Nov. 18, 1978, when San Francisco Congressman Leo Ryan visited Jonestown in an attempt to investigate claims of abuse. Many members expressed their desire to leave the cult with Ryan, and as the group headed to a local airstrip that afternoon, they were stopped by Temple "security guards" and shot. Congressman Ryan was killed, along with three journalists and one of the cult members.
What followed is what is now known as the Jonestown Massacre and what many consider a "mass murder": that evening, Jim Jones ordered his followers to drink grape Kool-Aid laced with cyanide (and now you know where the expression "drinking the Kool-Aid" comes from). Jones instructed the children to drink first, basically ensuring that the parents and elders would have no reason to live. He also made sure that the area was "surrounded with armed guards with guns and crossbows," because he was an evil, evil monster. Jim Jones was found with a single bullet wound to the head, though it was never confirmed whether he shot himself or made a member of his congregation do so. A total of 918 people, including 276 children, died at Jonestown — and the killings marked the greatest single loss of American civilian life until the terrorist attacks of Sept. 11, 2001.