Who Is Charles Manson?
Charles Manson Is Dead at 83 — Here Are 9 Chilling Facts About the Infamous Cult Leader
Charles Manson died at the age of 83 on Nov. 19. According to authorities, the murderous cult leader passed away at a hospital in Kern County, CA from natural causes. He was one of the most infamous figures in criminal history, ordering one of the most horrifying murders in Hollywood: that of actress Sharon Tate. He was the leader of one of the world's most infamous cults. And he was recently factored into American Horror Story: Cult. With Charles Manson's recent resurgence as a person of interest in the public eye, it's entirely possible that a lot of people in the present day don't know his story. After all, he committed his most prolific crimes in the late 1960s. Here's a primer on who he is, what he did, and where he was before his death.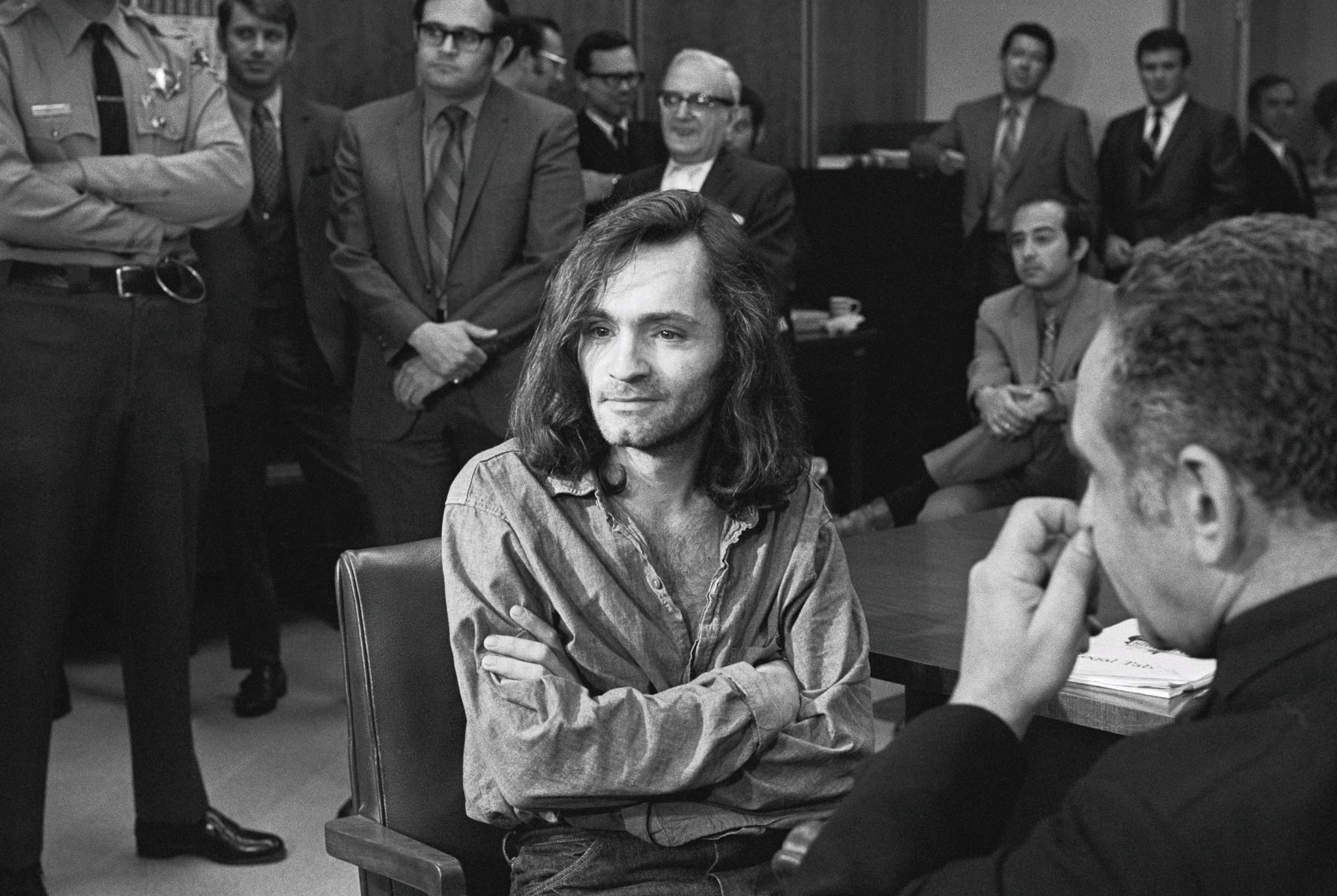 A big switch-up precipitated a deadly event. In this same span, between 1967 and 1968, Terry Melcher lived in a Beverly Hills home on Cielo Drive. He moved out, and the home was rented to director Roman Polanski and his pregnant wife, Sharon Tate.
Charles Manson ordered a horrifying, high-profile Hollywood murder in August 1969. Knowing the address as Terry Melcher's home and presumably wanting revenge, Charles Manson ordered his most loyal followers — Tex Watson, Susan Atkins, Patricia Krenwinkel, and Linda Kasabian — to go to the house and kill everyone in it. The "family" members did as they were told and murdered the eight-months-pregnant Sharon Tate and four other people: Wojciech Frykowski, Folger's Coffee heiress Abigail Folger, celebrity hairstylist Jay Sebring, and Steven Parent, the family gardener.
Charles Manson and his most loyal followers were convicted in 1971. Manson and his followers were arrested in November 1969, not because of the murders but because of suspected auto theft. Eventually, through a series of confessions, Manson and the aforementioned murderers were all indicted for the murders and put to trial. The proceedings began in June 1970.
The entire group received the death penalty, with one exception. Manson, Patricia, Susan, and Tex were all found guilty in January 1971. Linda Kasabian received immunity in exchange for her testimony against Manson.
He was in prison until his death. At age 83, Manson was serving his time at the Corcoran State Prison in California. He was denied parole for the 12th time in 2012. His next hearing would have been set for 2027.