Watch Olivia Rodrigo Speak on Abortion Rights at Her Concert
Olivia Rodrigo Asks Concertgoers to "Raise Our Voices" For Abortion Rights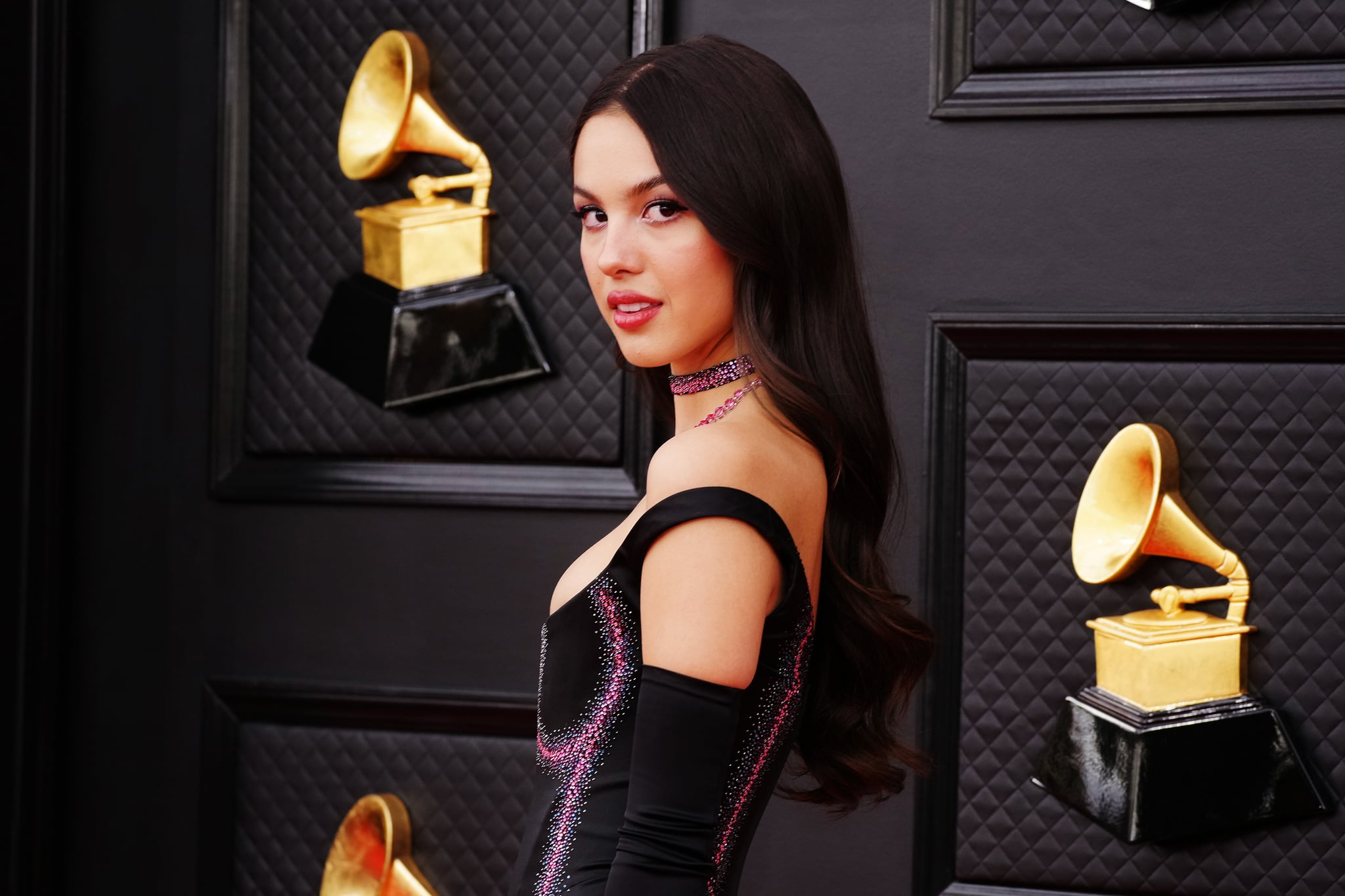 Image Source: Getty / Jeff Kravitz
Olivia Rodrigo is the latest celebrity to speak out on abortion rights following news of the leaked Supreme Court opinion that would overturn Roe v. Wade. During her "Sour" concert in Washington DC on May 4, the singer paused her set to address the future of a person's right to choose, urging her fans to use their voices to protect abortion rights.
"Our bodies should never be in the hands of politicians."
"Because we're in DC, I couldn't pass up the opportunity to say how heartbroken I am over the Supreme Court's potential decision," Rodrigo said. "Our bodies should never be in the hands of politicians. I hope we can raise our voices to protect our right to have a safe abortion, which is a right that so many people before us have worked so hard to get."
On May 2, Politico released a draft opinion, written by Supreme Court Justice Samuel Alito, that could potentially strike down Roe v. Wade, the landmark court case that established abortion rights. Though abortion is still legal and the decision is not yet final, the possibility is terrifying for many, particularly LGBTQ+ people and people of color. If the opinion passes, a person's right to receive an abortion is left up to individual states, several of which are prepared to restrict abortion access immediately.
As Rodrigo encouraged, voice your anger and fight against the abortion ban by donating money to funds dedicated to helping people access safe abortions, voting in the upcoming midterms, reaching out to your elected officials, and getting involved in volunteer opportunities and protests. Watch Rodrigo's impassioned speech ahead, and find more information on how you can support abortion rights here.
Olivia Rodrigo pauses her DC show to talk SCOTUS draft opinion 👀 pic.twitter.com/sF52bIjlSQ

— Isabel Dobrin (@isabeldobrin) May 5, 2022