20 Facts About Prince George That Will Make You Love Him Even More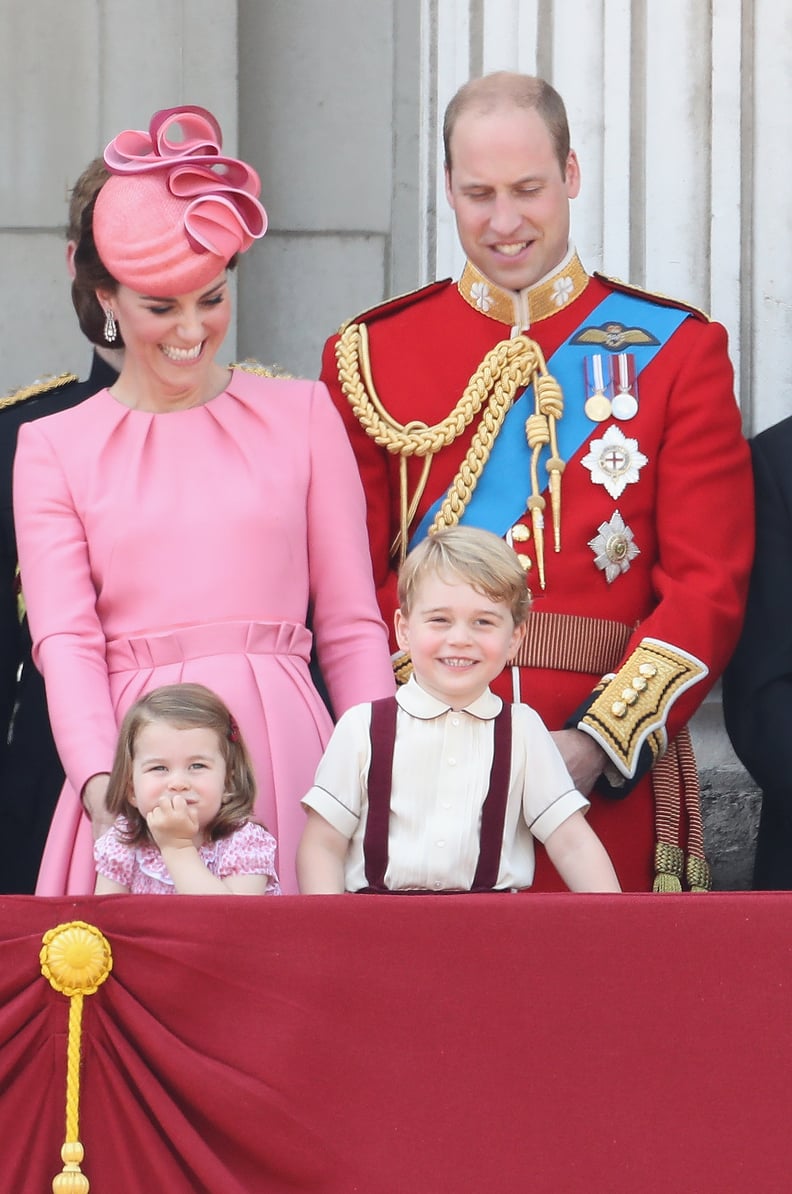 All About George
His full name is His Royal Highness Prince George Alexander Louis of Cambridge.
He likes thunderstorms, but according to mom Kate he would be scared of a 25-foot tall plastic dragon that she encountered on one of her engagements.
He has attended 17 royal engagements: three Trooping the Colour balcony appearances, a trip to the Royal International Air Tattoo, three each in New Zealand, Australia, and Canada, and two each in Poland and Germany.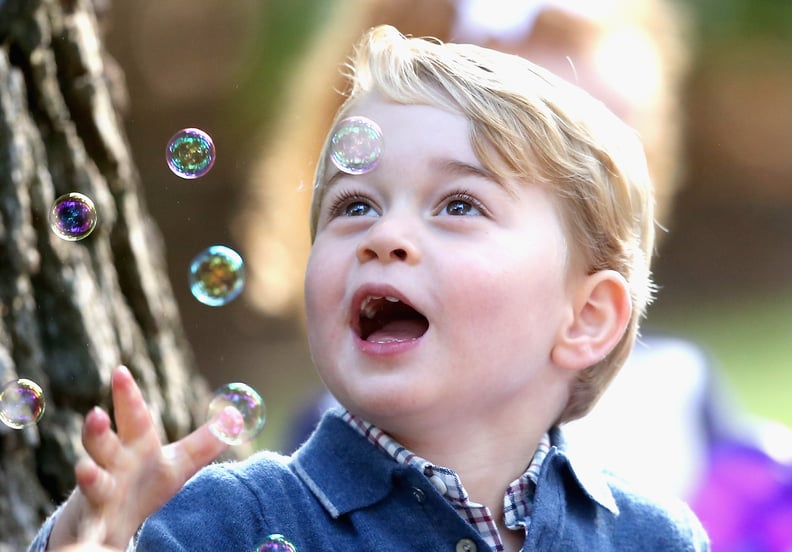 Prince of Passions
According to mom Kate, George's favorite book is Fireman Sam.
George and Charlotte both like listening to The Gruffalo audio book on car rides.
George used to love Peppa Pig, but he's grown out of it now. He likes enthusiasm from others when watching TV.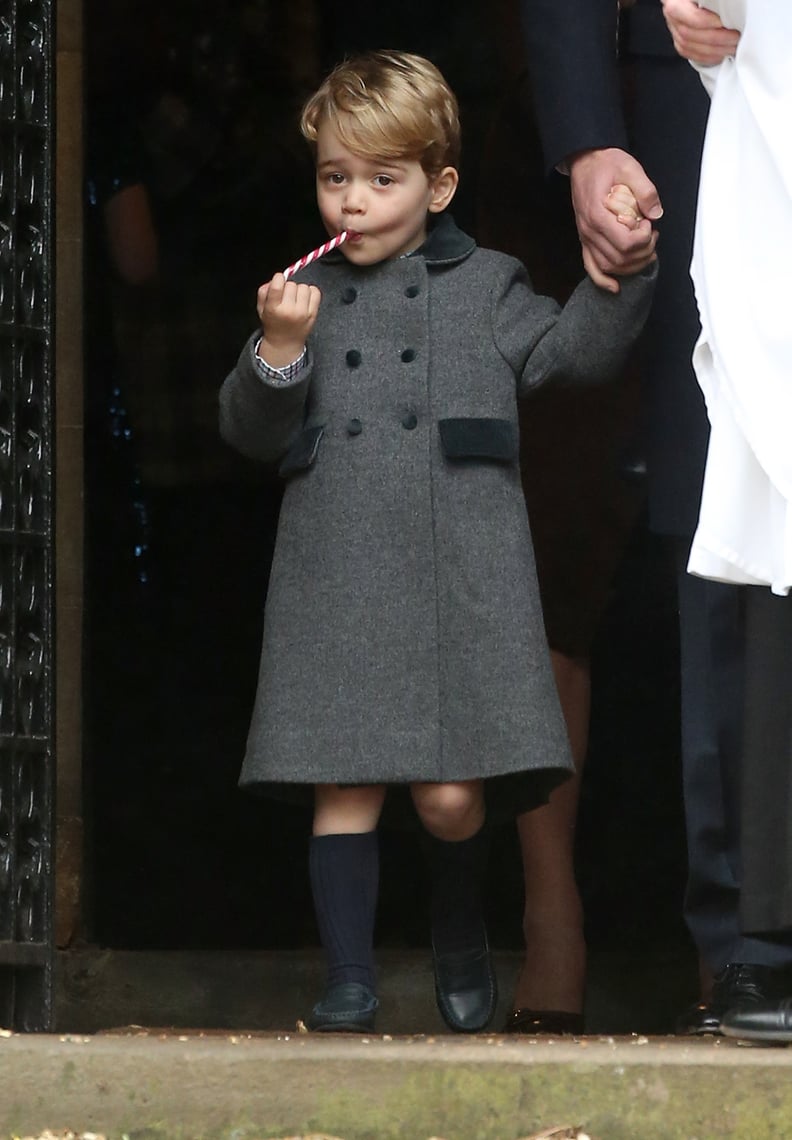 Sweet Tooth
On a trip to a local farm shop, Kate bought her son a meringue.
Inheriting a Middleton tradition, he also bakes at home with Kate.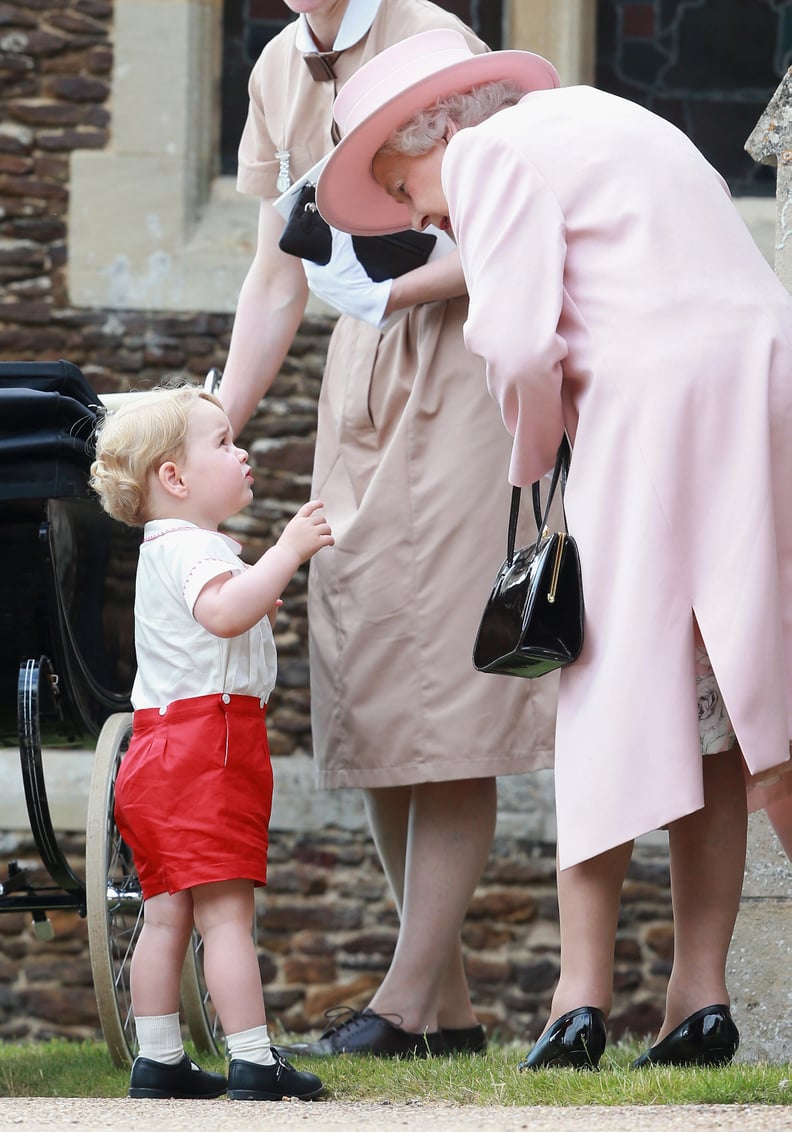 Great-Grandma, We Love You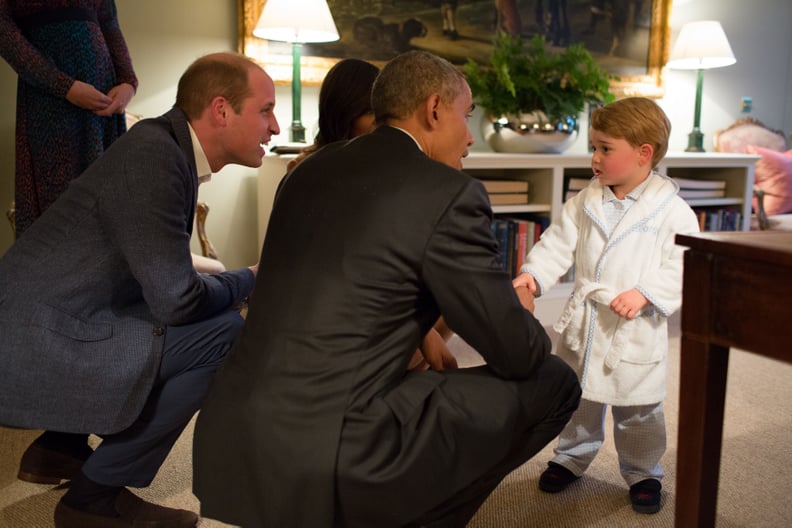 Good Evening, Mr. President
For a 4-year-old, George has friends in high places . . . Barack and Michelle Obama once gave him a rocking horse.
When he met the president at Kensington Palace, it was revealed that George has a monogrammed dressing gown.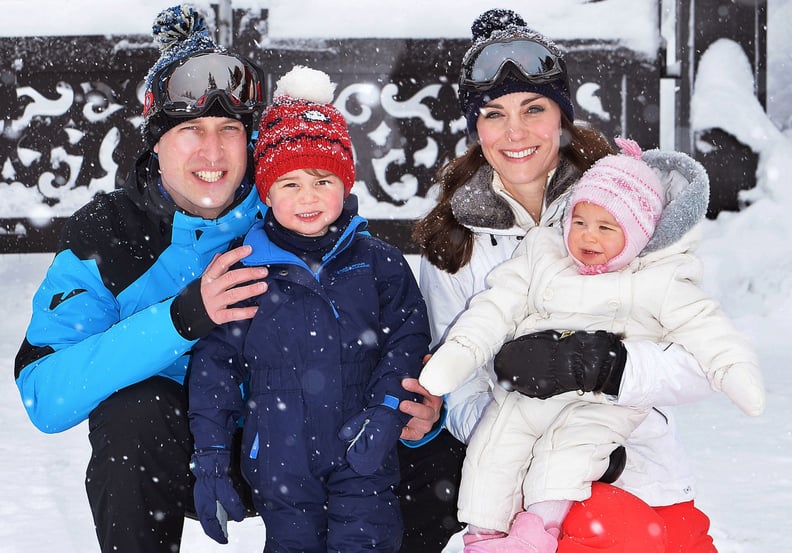 Action Prince
George has already been on his first skiing holiday.
He is also following in another royal tradition and has started riding lessons.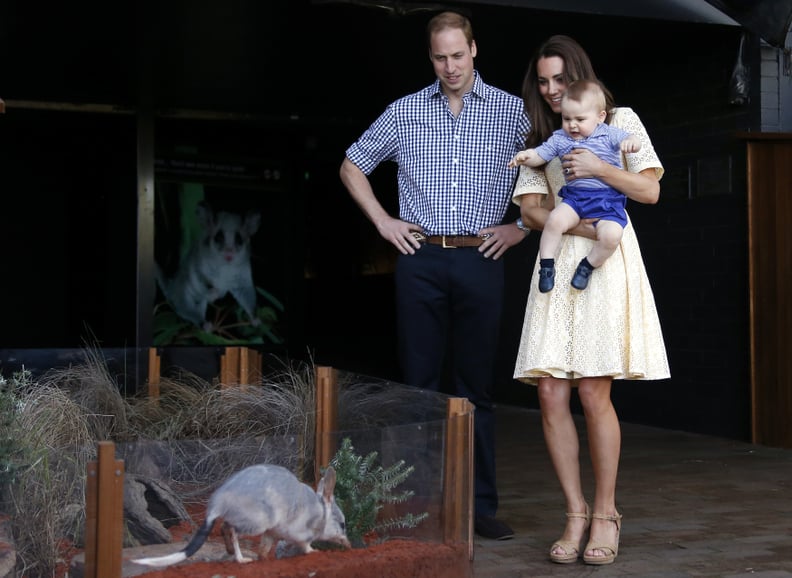 Animal Magic
Prince George loves animals, and as well as growing up with Cocker Spaniel Lupo, he also has a hamster named Marvin.
When he went to the Natural History Museum, he was more interested in the pigeons than the exhibits.
He and Princess Charlotte were very excited waiting for the chicks to hatch at Anmer Hall.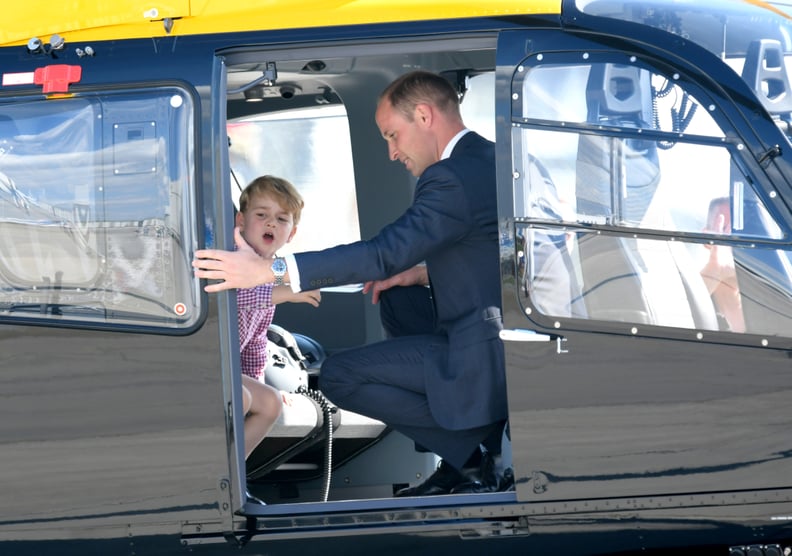 Father and Son
Just like his father, George loves airplanes and got to sit in a Red Arrows cockpit last year.
Sometimes George is bothered by the crowds – as seen when he went to visit Princess Charlotte at the hospital for the first time, at her Christening, and in Germany recently – but dad William is always on hand for a reassuring kiss and a cuddle.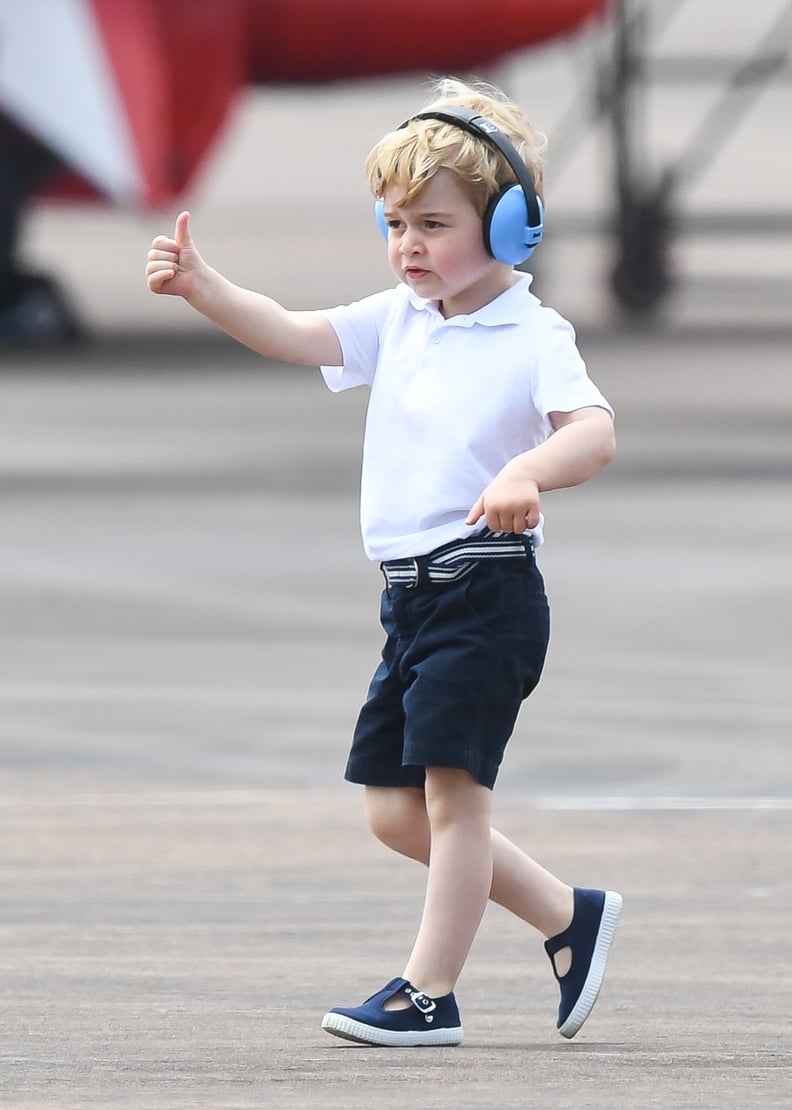 Green Fingers
Prince Charles has revealed that he has done a spot of gardening with his grandson.
George has also been helping his mom Kate in the garden at Anmer Hall.