Selena Gomez Pays Tribute to Francia Raísa
Selena Gomez Calls Francia Raísa Her "Best Friend" in Tribute to Her Kidney Donor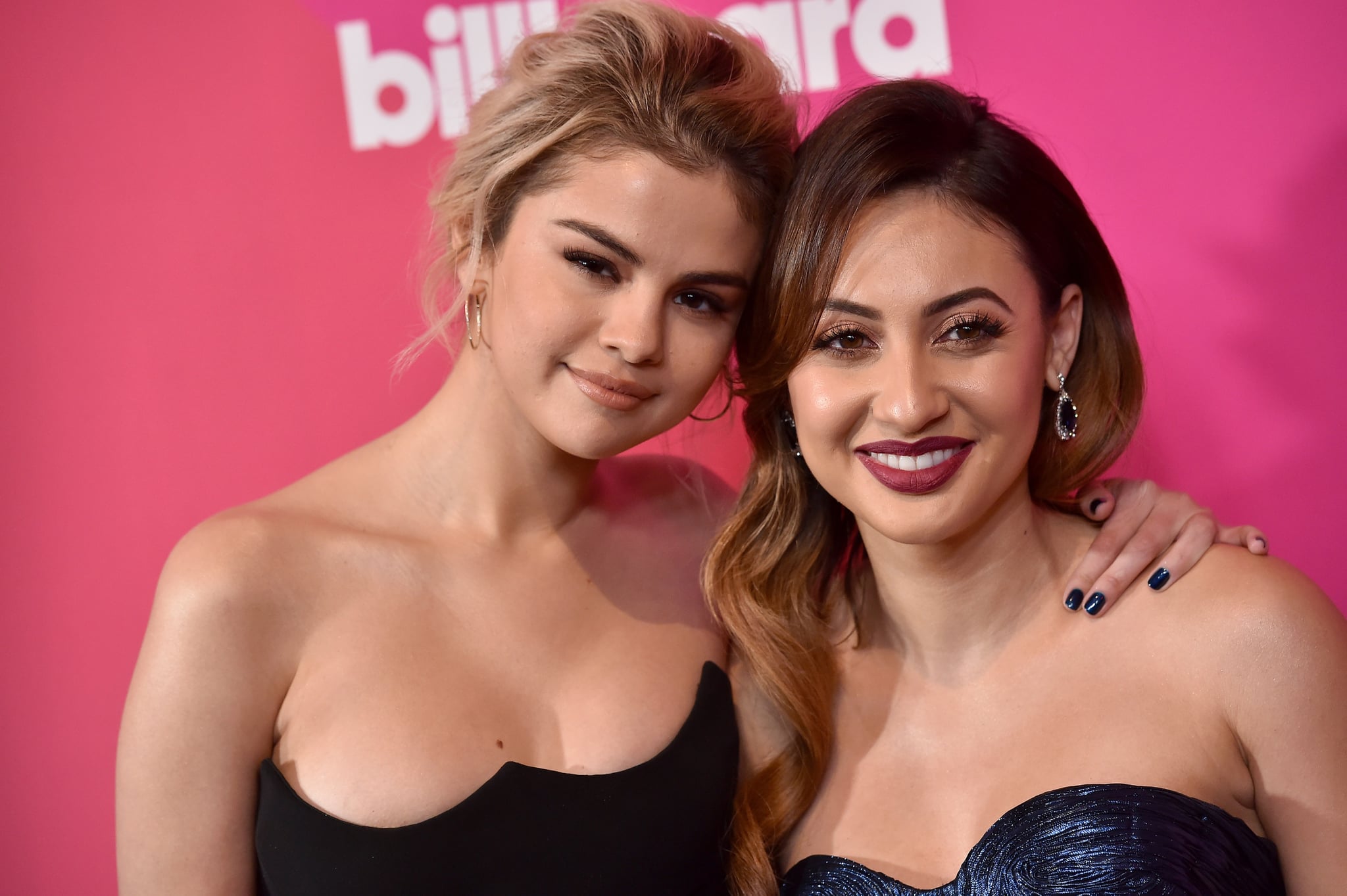 Almost six years after she received a life-saving kidney donation from "How I Met Your Father" actor Francia Raísa, Selena Gomez paid tribute to her friend in the March 10 episode of Apple TV+'s "Dear . . ." series. The "Calm Down" singer not only thanked Raísa for her decision to be a donor, but also called the actor her "best friend."
"My best friend. Her name is Francia. She said, 'No, I am absolutely getting tested,'" Gomez said in the episode. "And within three days, she went to get tested, and she was a match. And it was one of those moments where I felt watched over. I know I was so so so lucky."
An emotional Gomez continued, "I will never ever, ever be more in debt to a person than Francia. The idea of someone not even second-guessing to be a donor was unbelievably overwhelming. I know I was so, so, so lucky. I understand that that doesn't happen for a lot of people, and I know the outcome of some of those situations and how serious they are, so I do not take it lightly that it's happened to me that way."
In 2017, the "Only Murders in the Building" actor was dealing with life-threatening complications from lupus when Raísa volunteered to get tested to see if she cold help her friend. She was a match, and her decision to donate one of her kidneys to Gomez saved her friend's life. After the operation, they got matching tattoos of the date on their arms, which Gomez shows the camera during the episode.
In 2021, Raísa opened up about her decision to be a donor on World Kidney Day. "If you've been following me for a while, you know that I've kept my kidney donation process pretty private," she tweeted at the time, per People. "However, I think I've gotten to a point in my life where I feel comfortable and confident in speaking about my experience and using my platform to raise awareness for the various kidney diseases that affect our population."
Since then, there have been rumors of a feud between Gomez and Raísa. In a 2022 interview with Rolling Stone, Gomez called Taylor Swift her "only friend" in the industry. Raísa reportedly commented "interesting" on an E! News Instagram post about the quote, but the comment has since been deleted. Meanwhile, the "Wolves" singer commented on a TikTok dissecting the rumored feud. "Sorry I didn't mention every person I know," she wrote.
Even though it's unclear when Gomez's episode of "Dear . . ." was filmed, it seems clear that she will always be grateful to Raísa for choosing to be her kidney donor.