Selena Gomez Talks Being Body Shamed Following Weight Gain
Selena Gomez Gets Deep About the Harsh Reality of Her Body-Positive Posts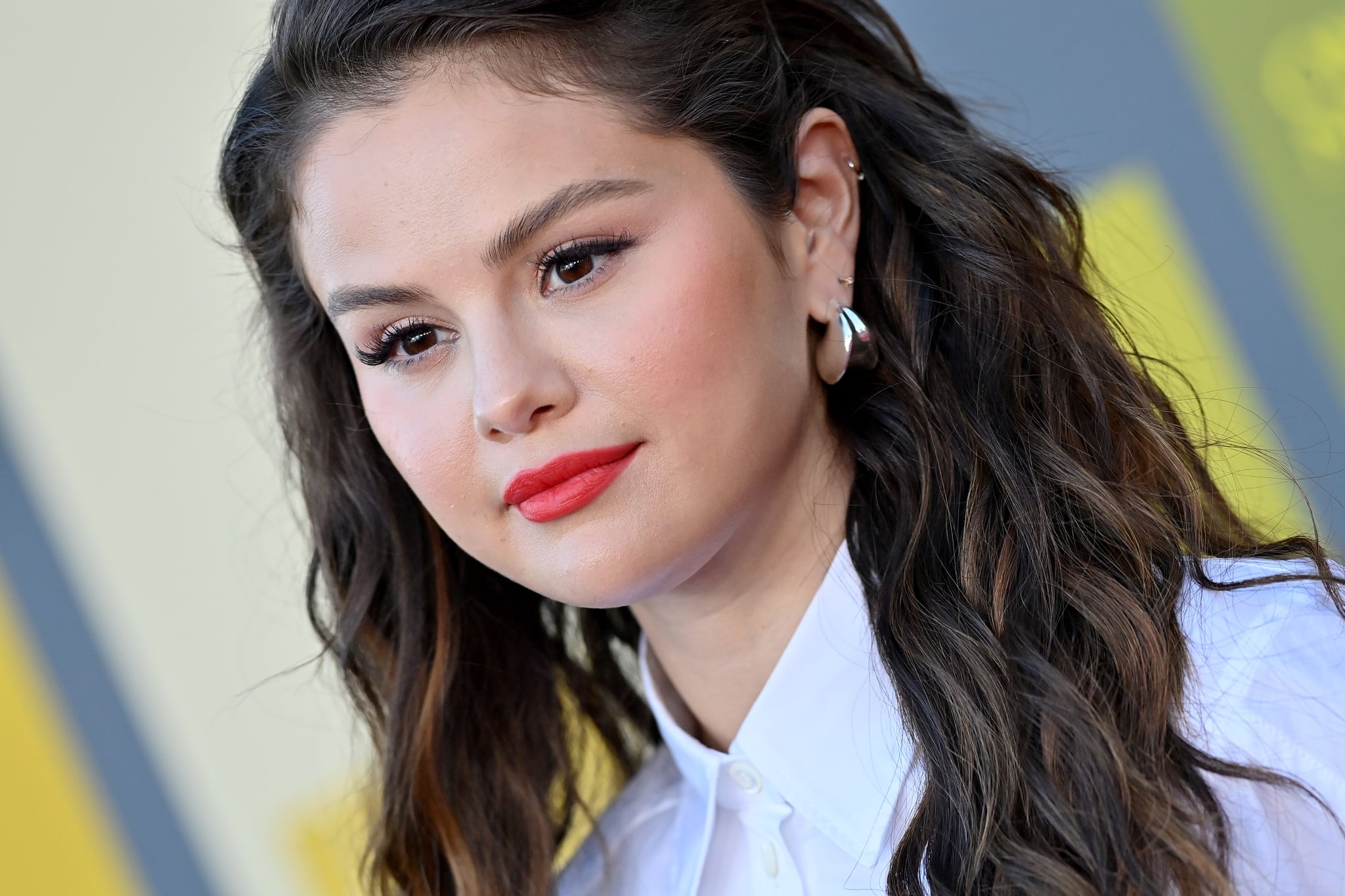 Image Source: Getty / Axelle / Bauer-Griffin / FilmMagic
Selena Gomez candidly opened up about her lupus diagnosis and subsequent weight gain in an episode of "Dear . . . " released on AppleTV+ on March 10. The singer and actor also shed light on the reality of body-positive posts she's shared in the past, noting that it was hard to be comforted by her own message at times. This comes shortly after Gomez had to again address recent body-shaming she's experienced on social media.
Gomez first learned she had lupus following an appointment with her eye doctor, who told her that her blood pressure was too high and she needed to go to the emergency room. "It was just my body fighting itself on the inside," Gomez said of first hearing her diagnosis. "That was the most surreal part, because I never felt fatigue; I was young, I felt completely fine. So hearing from a doctor, 'You could have had a stroke on stage, you could have died' — it was a lot. But I didn't allow it to sink in; I didn't want to process it."
"I just think it's so unfair; I don't think that anybody deserves to feel less than."
Gomez publicly shared her autoimmune-disorder diagnosis in 2015. Lupus can cause inflammation of the skin, heart, kidneys, lungs, joints, and other parts of the body. Additionally, side effects of the disorder include overwhelming fatigue, skin rashes, chronic pain, fevers, kidney damage, heart problems, and depression. Over the years, Gomez has undergone chemotherapy and received a kidney transplant from her friend Francia Raísa.
While there is no cure for lupus, Gomez continues to seek treatment for her condition. As part of her treatment regimen, she takes medication that helps reduce her symptoms. At times, the medication causes her weight to fluctuate, often resulting in an influx of hurtful comments from body-shamers on social media. "My weight would constantly fluctuate because I would be on certain medications. And obviously, people just ran with it," she said. "It was like they couldn't wait to find a thing to bring me down. I was being shamed for gaining weight because of my lupus."
Amid coping with the physical and mental pain of her autoimmune disorder, Gomez still managed to put forth an unruffled attitude. More recently, she addressed negative comments about her weight in a TikTok Live posted on Feb. 16. "I just want people to know that you're beautiful and you're wonderful," she said. "We have days where maybe we feel like sh*t, but I would much rather be healthy and take care of myself."
In her "Dear . . . " interview, however, the "My Mind & Me" singer revealed that these posts saturated with positivity were a mask for her true feelings. "I lied," she explained. "I would go online, and I would post a picture of myself and say, 'It don't matter, I'm not accepting what you're saying.' All the while being in the room posting that, crying my eyes out, because nobody deserves to hear those things."
Gomez continued, "I was posting these things saying it doesn't bother me because I didn't want it to bother other people who are experiencing the same thing — getting shamed for what they look like, who they are, who they love. I just think it's so unfair; I don't think that anybody deserves to feel less than."