Jonathan Owens Supports Simone Biles on Instagram
Simone Biles's Boyfriend Shares the Love in Adorable Olympic Tribute: "You Inspire Me"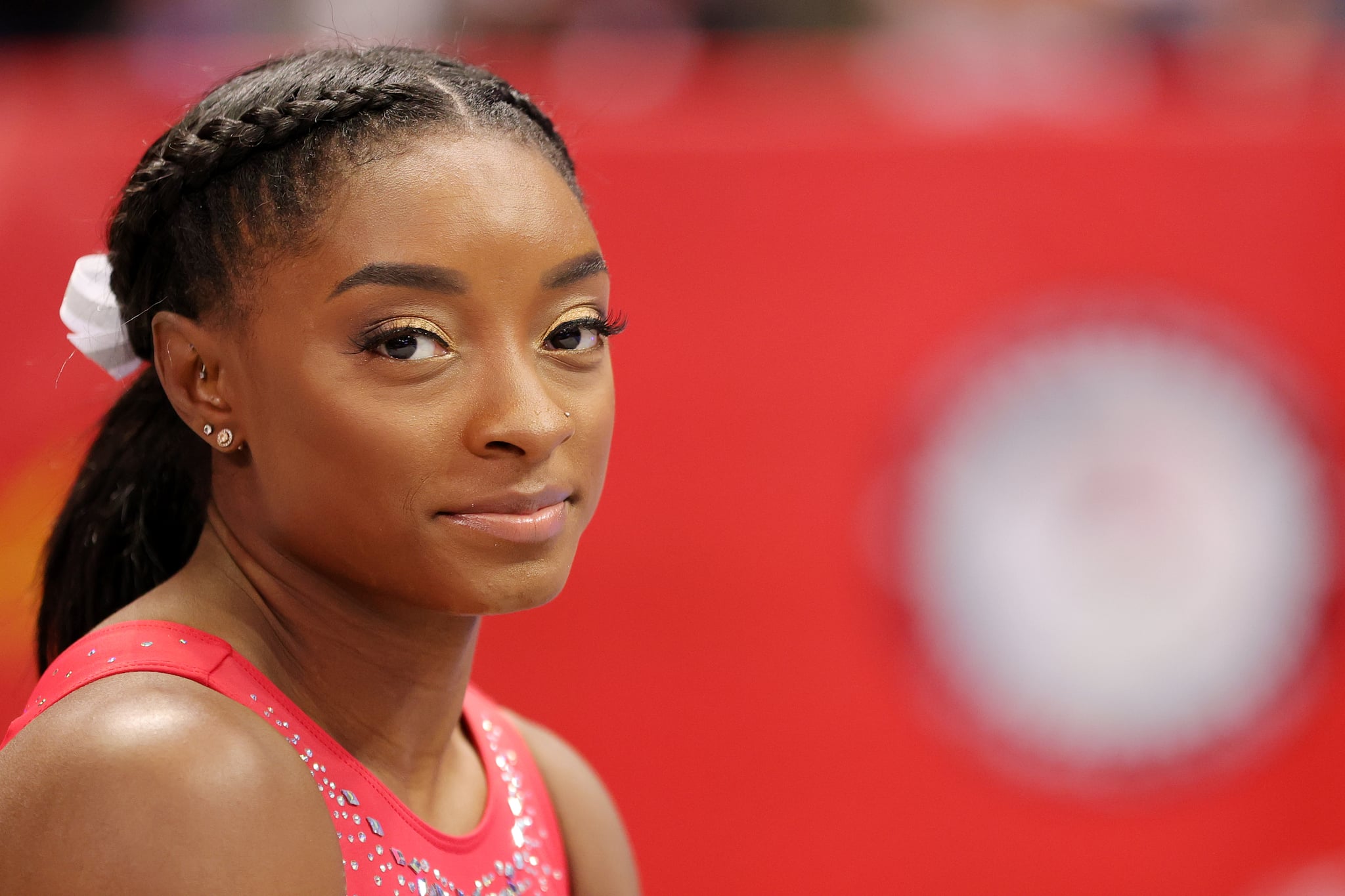 Image Source: Getty / Carmen Mandato
Simone Biles won silver at the Olympics, and she's clearly won the gold with boyfriend Jonathan Owens. After exiting from the Olympic women's gymnastics team final on July 27, Simone shared the Team USA win in a post on Instagram. "I'm SO proud of these girls right here," she wrote. "You girls are incredibly brave & talented! I'll forever be inspired by your determination to not give up and to fight through adversity! They stepped up when I couldn't. thanks for being there for me and having my back! forever love y'all." To show his support, Jonathan commented, "I'm so proud of y'all 🤞🏽❤️."
Ahead of the final four gymnastics events, Jonathan posted an adorable gallery in tribute to Simone on Instagram. "Imma ride with you through whatever baby ❤️," he captioned the July 29 post. "Your strength and courage is unmatched and you inspire me more and more everyday SB 🤞🏽You always gone be my champ baby and don't you ever forget that, i love you so much and i can't wait till you come home and i get to see that beautiful smile again. You know I'm always here for you baby ❤️❤️." Simone shared her appreciation by adding the post to an Instagram Story, saying, "I love you so much."
Simone and Jonathan first met through social media back in March 2020. "Her work ethic was really the first thing that caught my eye," Jonathan said during Simone's episode of Facebook Watch's Versus on Watch. "I never really watched gymnastics before I first started talking to her. When I met her, I honestly didn't know who she was." The 24-year-old gymnastics star admitted that she actually slid into the 26-year-old football player's DMs. "I saw him and I was like, 'Oh, he's pretty cute,' so I said hi . . . and then I saw that he was in the Houston area, so we started chatting a little bit, and then we went to hang out a week or two later," she revealed to WSJ. Magazine. The couple credit the pandemic with strengthening their bond. "It was one of the few times in her life where everything was just shut off and she couldn't do anything," Jonathan told Texas Monthly. "So we used it to get to know each other — really get to know each other. It created our bond and made it stronger. Now I'm so thankful."