Ta-Nehisi Coates Discusses Chadwick Boseman With Today Show
Author Ta-Nehisi Coates Remembers Chadwick Boseman: "He Had So Much More to Give"
Ta-Nehisi Coates has turned his 2015 bestselling book Between the World and Me into a powerful film for HBO Max, and ahead of its Nov. 21 release, the author sat down to discuss the project and his friendship with the late Chadwick Boseman on Today on Thursday. Directed by Kamilah Forbes, Between the World and Me is written as a letter from Coates to his 15-year-old son, in which he details his experiences growing up as a Black man in America, and it could not be any more timely.
When asked about what he hopes people take away from the film, Ta-Nehisi replied, "I want them to be haunted by the work, by which I mean, I don't want them to look at it and say, 'Wow, that was really cool!' and then forget about it. I want them to watch it, think about it, go to sleep thinking about it, wake up thinking about it."
Ta-Nehisi and Chadwick both attended Howard University, and following his death this past August, the author honored the actor with a beautiful eulogy. "Chad's an incredible actor," Ta-Nehisi told Today. "It's not a mistake that he played all these iconic roles, but I know for a fact he had so much more to give beyond being an actor and an artist. I'm mostly sad for the rest of the world that folks publicly didn't get to see that." Ahead of Saturday's premiere of Between the World and Me, watch Ta-Nehisi's full interview above.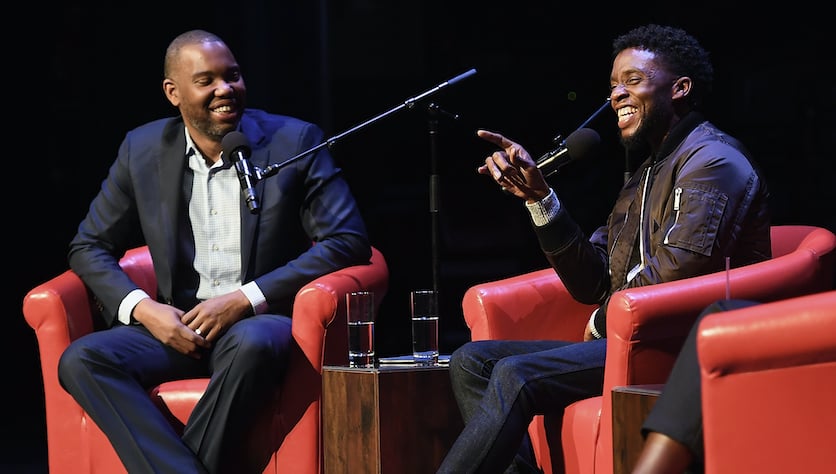 Image Source: Getty / Shahar Azran