How Many Kids Did Whitney Houston Have? What to Know About the Singer's Life as a Mother
Whitney Houston will forever be remembered as one of the greatest singers of all time. Throughout her career, Houston made history several times over, including being the only artist to ever chart seven consecutive No. 1 singles on the Billboard Hot 100 and being the first female artist to debut at No. 1 on the Billboard 200 chart. Not to mention, her 1992 single "I Will Always Love You," which was originally recorded by Dolly Parton, has become known as the biggest-selling single of all time by a female artist. Since Houston helped pave the way for women in music, it's no wonder so many female artists like Beyoncé, Alicia Keys, and Jennifer Hudson have paid tribute to her following her death in 2012.
Although it's been a decade since her passing, Houston will forever live on through her music. In fact, her journey to stardom will be documented in the upcoming biopic "I Wanna Dance with Somebody," which hits theaters on Dec. 23. Trailers for the project tease the film will also explore Houston's personal life, including her role as a mother.
Since you may only know the music side of Houston's life, you may be wondering, how many kids did she have? Keep reading to find out.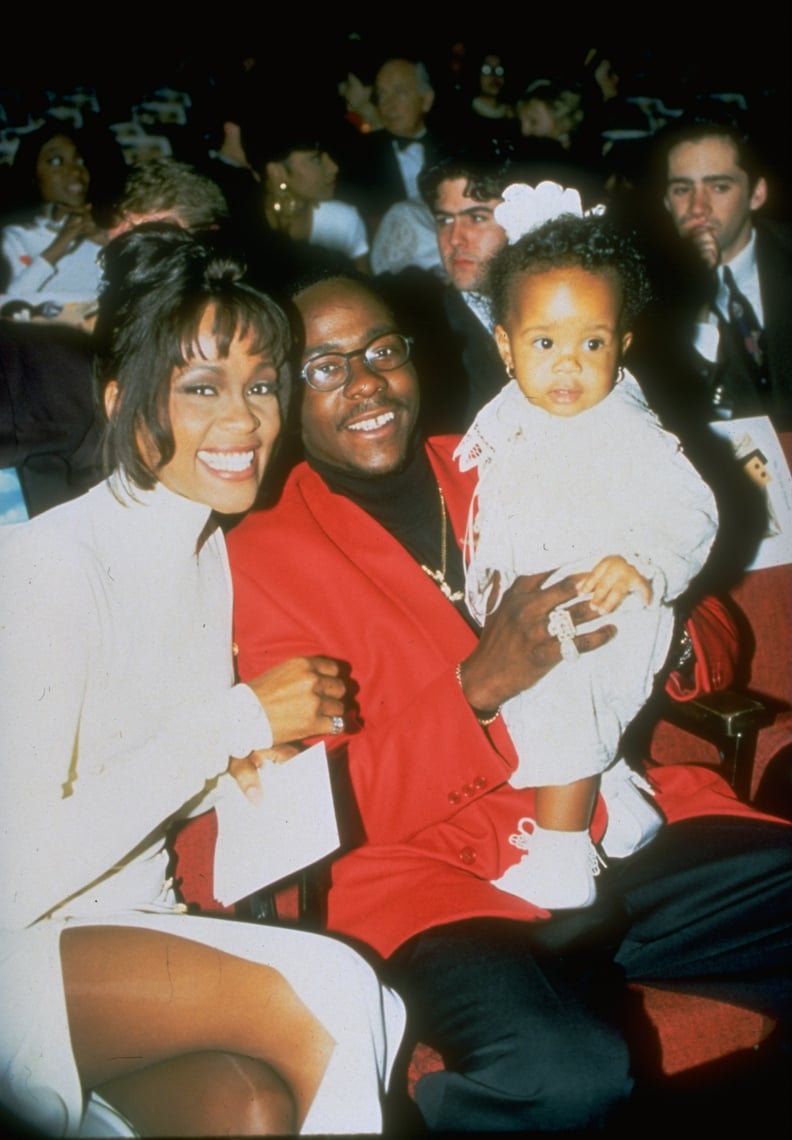 Whitney Houston Had One Child With Ex-Husband Bobby Brown
After meeting singer Bobby Brown backstage at the 1989 Soul Train Awards, Houston and Bobby began dating and got married three years later in July 1992. Per BET, Bobby said in his May 2022 documentary, "Biography: Bobby Brown," that he immediately fell in love with Houston at the show. "It was just love at first sight," he said. "Something about her eyes made me melt inside."
Houston and Bobby welcomed a daughter named Bobbi Kristina Brown in March 1993. She was Houston's first and only child, while Bobby has fathered seven kids. Shortly after their daughter's birth, the couple made several public appearances with Bobbi as a baby, including at the 1994 American Music Awards, where Houston won eight awards. Houston even brought Bobbi on stage with her while delivering her acceptance speech for favorite soul/R&B album.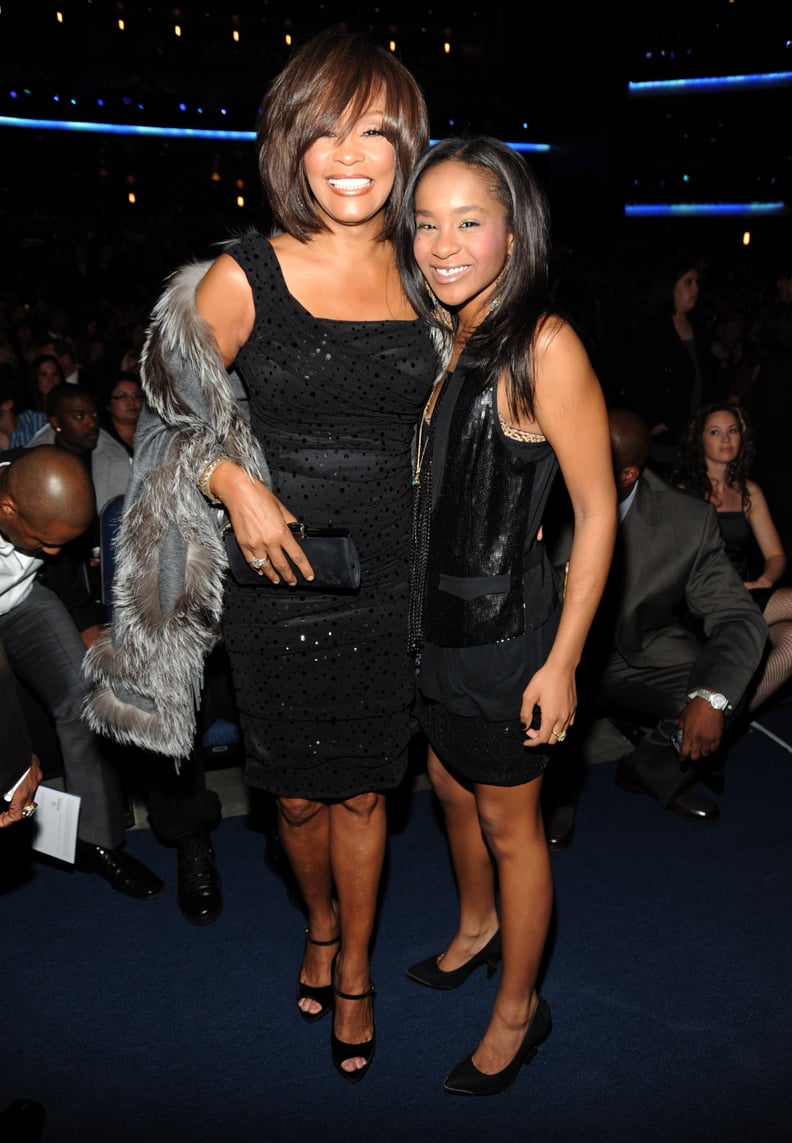 Bobbi Kristina Brown Has Been Featured in Whitney Houston's Music
Bobbi was featured in her mother's 1998 single "My Love Is Your Love" off her album of the same name. Bobbi can be heard speaking throughout the song, including during the first verse when she tells her mother, "Sing, mommy," and at the end of the track, when she says, "Clap your hands!"
And at 10 years old, Bobbi joined her mother on "Little Drummer Boy" off her 2003 album, "One Wish: The Holiday Album."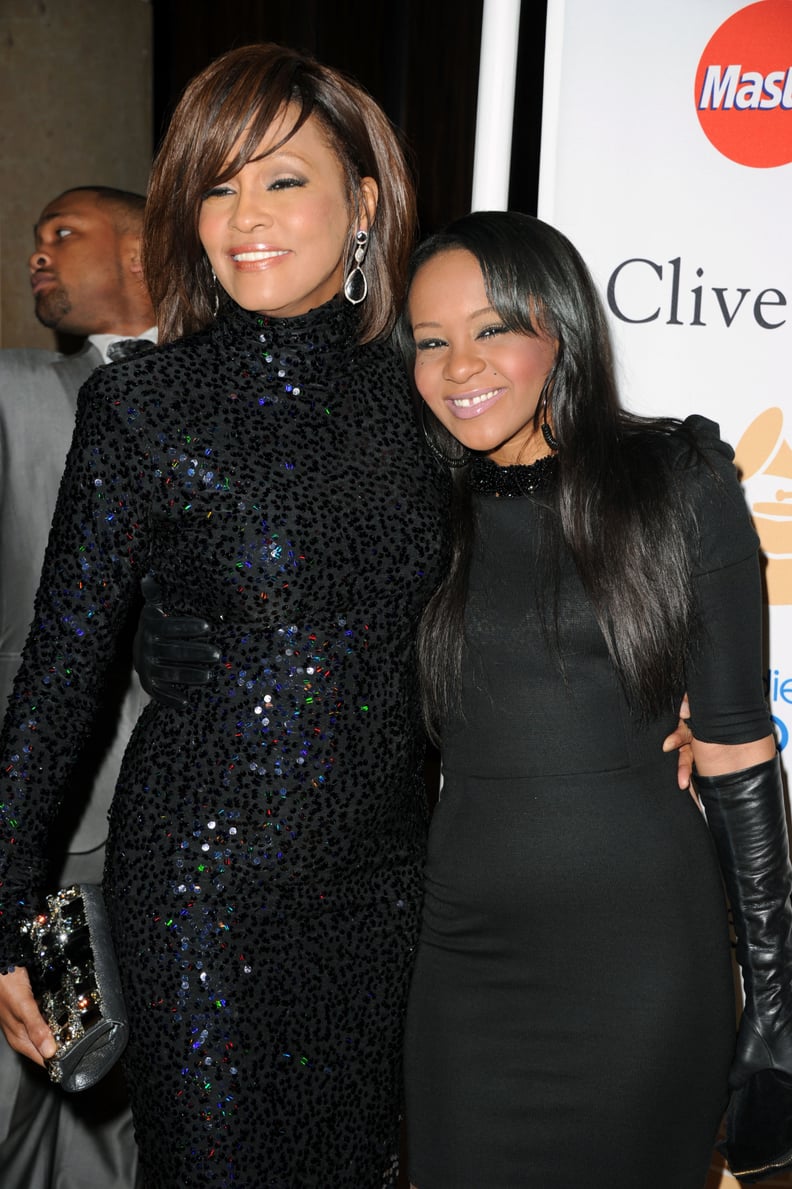 Bobbi Kristina Brown Was on Two Reality TV Series
Bobbi was no stranger to the spotlight. In 2005, she appeared on the reality TV series "Being Bobby Brown." Bobbi appeared on TV again seven years later by starring in "The Houstons: On Our Own." The show, which premiered in May 2012, centered around Houston's family grieving the singer following her death earlier that year.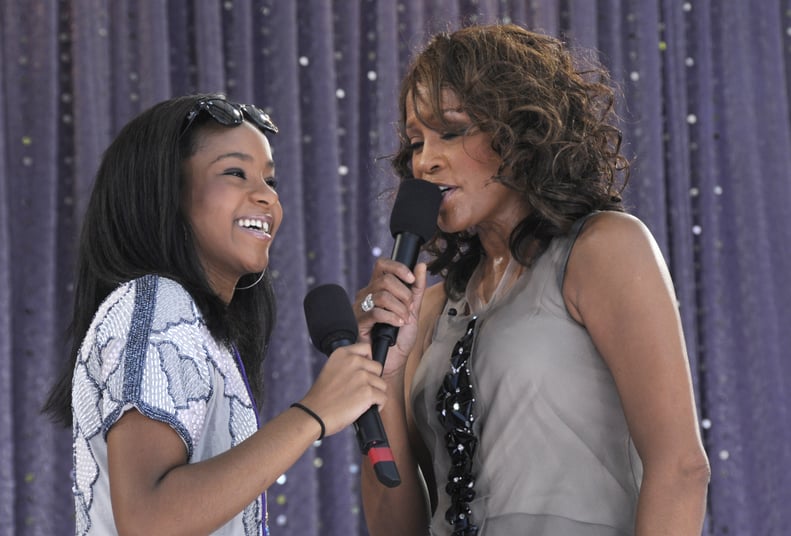 Bobbi Kristina Brown Considered Whitney Houston Her "Best Friend"
A few weeks after her mother's death, Bobbi opened up about losing her mother in a March 2012 interview with Oprah Winfrey. During the candid chat, Bobbi said Houston was not just a mother to her but a "best friend." "Sometimes I still walk in the house like, 'Mom?' You know, I still call her name, but I've accepted it," Bobbi said, adding that she wanted to continue her mother's legacy by pursuing singing, acting, and dancing.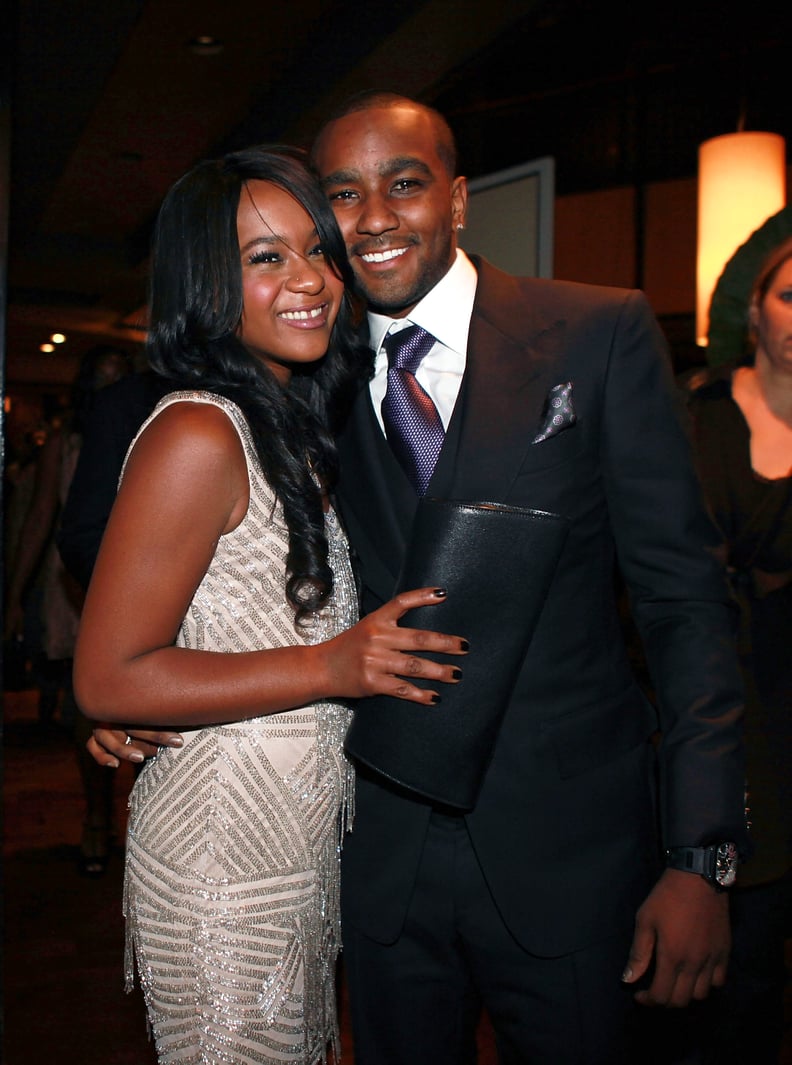 Bobbi Kristina Brown "Married" Nick Gordon in 2014
In January 2014, Bobbi announced she had married Nick Gordon, though it's since been revealed they weren't legally married, according to Entertainment Tonight. Since Houston raised Gordon like a son since he was 12 years old, some of Bobbi's family members apparently didn't approve of their relationship. However, in a video obtained by TMZ, Gordon said that Houston would have "wanted" them to be together.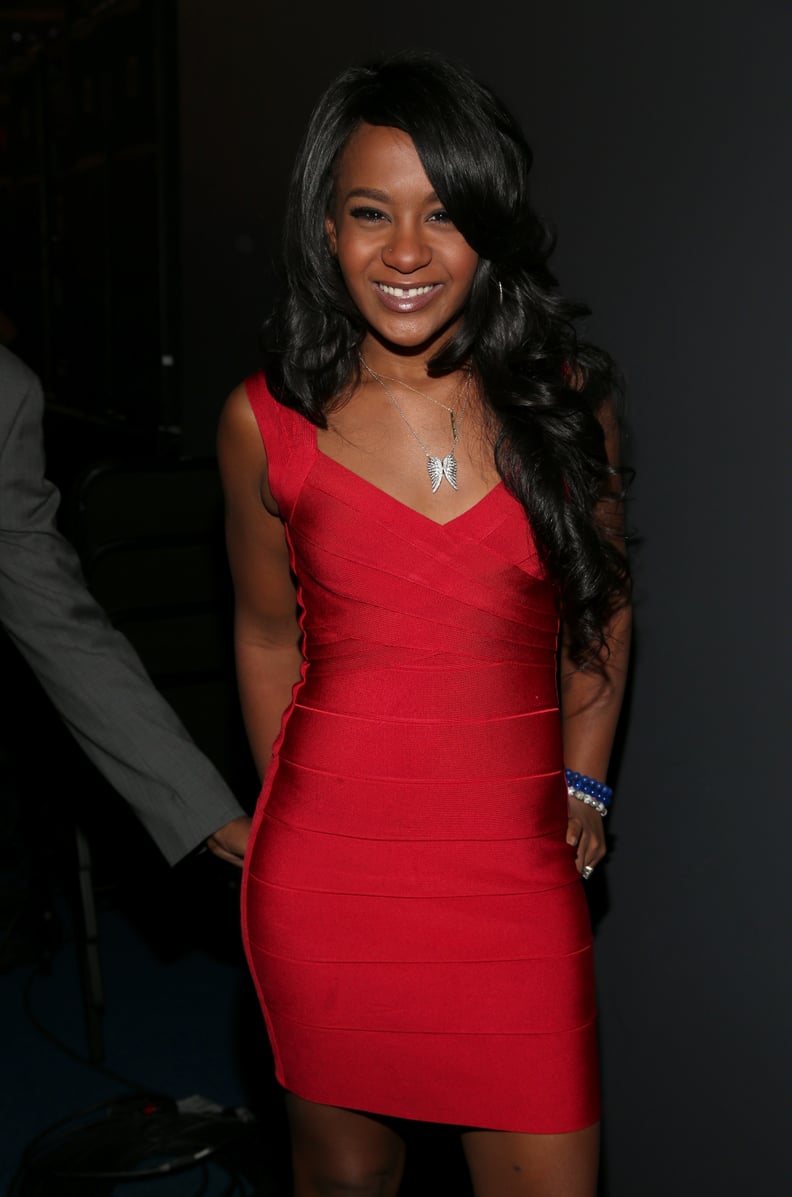 Bobbi Kristina Brown Died at Age 22
In January 2015, Bobbi was found unresponsive in a bathtub in Roswell, GA, People reported. Per CNN, she was reportedly placed in a medically induced coma at North Fulton Hospital in Roswell and later put on life support at Emory University Hospital in Atlanta. About two months after the incident, she was moved to a rehabilitation facility in Atlanta.
In April 2015, Bobbi's grandmother, Cissy Houston, told Us Weekly she had visited Bobbi at the hospital, and although she was no longer in a coma, doctors had told her that Bobbi had "irreversible brain damage." Bobbi died later that July at 22 years old.
Bobbi's family held a funeral for her in Georgia that August.