Naomi Ackie Reflects on the Hardest Part of Playing Whitney Houston in Upcoming Biopic
Naomi Ackie is speaking out about the pressure of playing music legend Whitney Houston in the new biopic "I Wanna Dance With Somebody." In a Dec. 12 interview on "Live With Kelly and Ryan," host Kelly Ripa asked the British actor what the hardest part was of playing the icon. She replied, "I think it was that, knowing that so many people love Whitney and not wanting to let anybody down and trying to portray the best parts of her and the most complicated parts of her, so it took a long time." She added, "It was about eight months of prep, before we even started shooting, and I'm just so happy. It's been about two years since I got the part."
Sony released a new trailer for the film on Nov. 9. In the footage, Houston fights back against those who'd try to control her, including her father. The trailer also gives glimpses of some of her most iconic performances, including her Earth-shifting rendition of the national anthem at the 1991 Super Bowl. It also shows footage from the re-creations of her wedding and the birth of her daughter, Bobbi Kristina Brown. Sony released the first trailer for the film in September.
The movie, which also stars Ashton Sanders and Stanley Tucci, is set to hit theaters Dec. 23. The film is directed by Kasi Lemmons, who helmed 2019's "Harriet," and written by Anthony McCarten, who wrote 2018's "Bohemian Rhapsody."
Back in May 2021, Ackie reflected on her preparation for the film during an interview with Entertainment Tonight. "I am doing the work," she said about preparing for the part. "I'm going to try my best because that woman — it sends shivers down my spine how much she means to me, the world, Black women, African American women — that I'm going to throw my everything into making sure she is represented properly." The actor added, "I just want to tell her story. And I think when I'm able to simplify it down to that, I'll be able to handle the pressure."
Read on to watch the trailer and learn more about the cast and release date.
"I Wanna Dance With Somebody" Trailer 2
"I Wanna Dance With Somebody" Trailer 1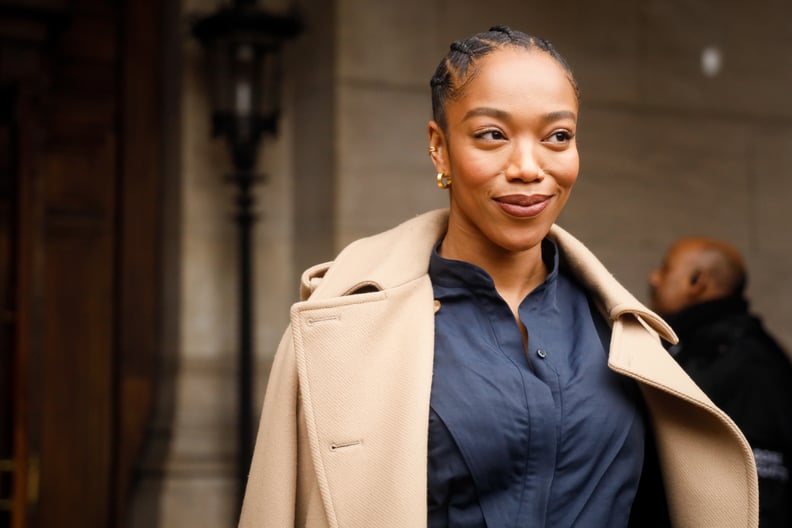 "I Wanna Dance With Somebody" Cast
Ackie stars Houston, while "Moonlight" actor Sanders plays Bobby Brown. Meanwhile, Tucci is Clive Davis; Nafessa Williams is Robyn Crawford; and Clarke Peters and Tamara Tunie play Houston's parents, John and Cissy.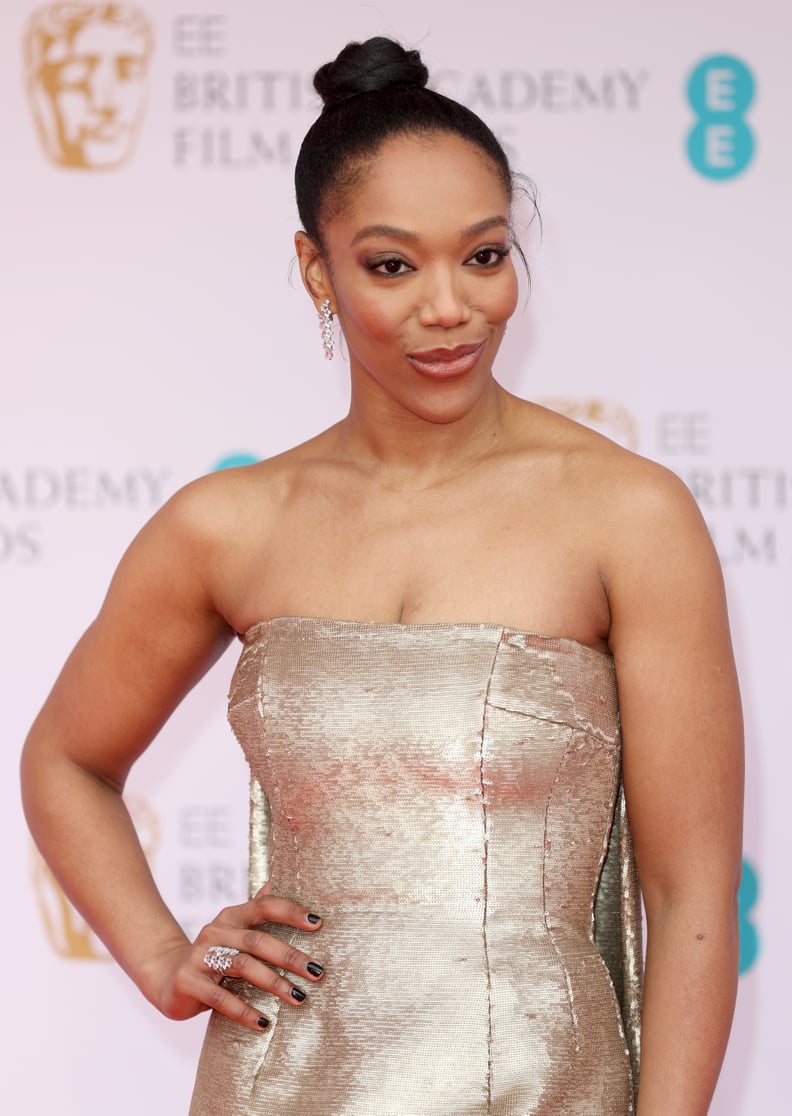 "I Wanna Dance With Somebody" Release Date
"I Wanna Dance With Somebody" is currently set to be released on Dec. 21.
BTS Photos of Naomi Ackie as Whitney Houston in "I Wanna Dance With Somebody"
Ackie was first photographed in between scenes on the "I Wanna Dance With Somebody" set on Thursday, Aug. 11. Ackie looked a lot like the legendary singer during the late '80s, wearing a retro purple-and-pink bathing suit with a coordinating cover-up. She also had a matching headband in her curls.