Keanu Reeves Has Been Off the Market For a Few Years Now — Relive His Dating History
There's no doubt that Keanu Reeves really is one of Hollywood's most notable "good guys." At the age of 58, Reeves has never been married (at least not intentionally!), but although he was publicly single for many years, he's now officially off the market.
The actor first sparked romance rumors when he held hands with his longtime friend artist Alexandra Grant at the LACMA Art + Film Gala in LA in 2019. Over the years, he and Grant — who have since attended several events together — have gone on to collaborate on everything from a publishing company to a philanthropic foundations designed to make the metaverse more equitable.
Reeves's past relationships have mostly been with other actors, some famous, some not famous at all. If you're curious about the "John Wick: Chapter 4" star's past romances, we've got you covered! Read through to check out what we know about Reeves's romantic history and his current partner.
01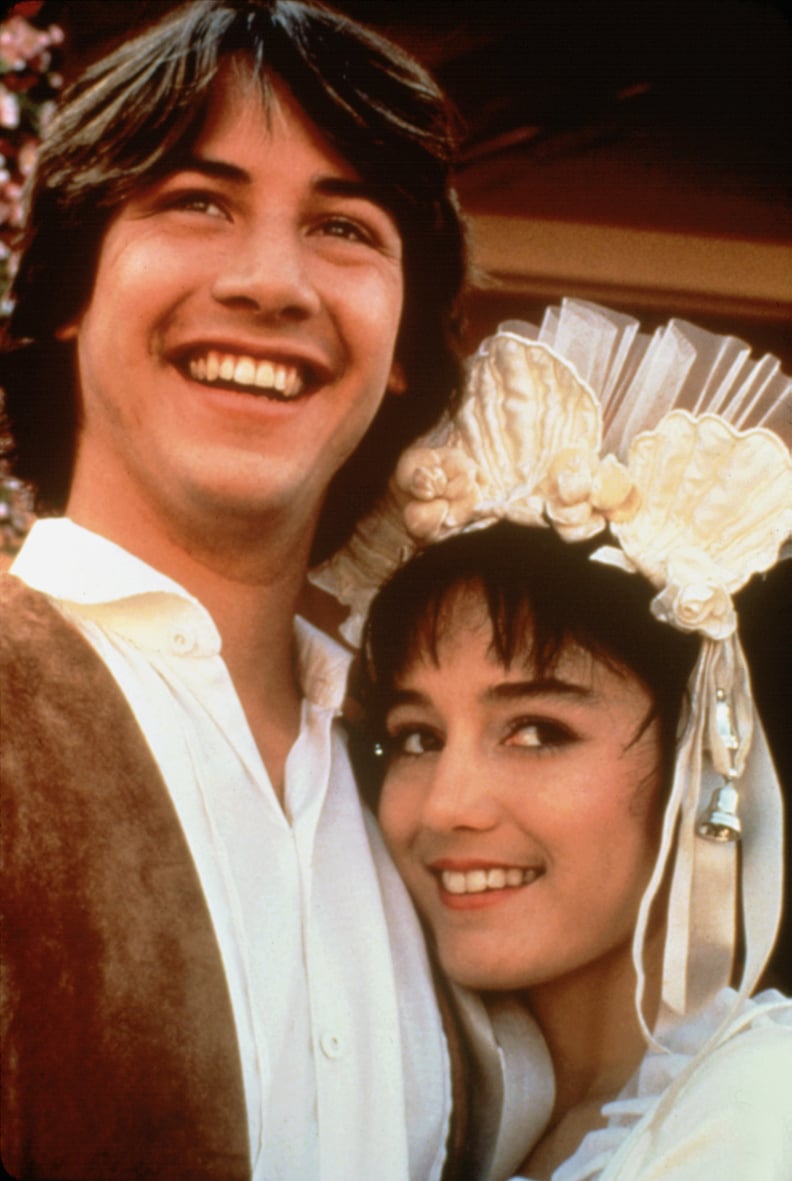 Jill Schoelen
Reeves and Schoelen costarred in the 1986 film "Babes in Toyland," and they reportedly dated for about three years following their meeting on the set, per People. After their breakup, Schoelen moved on to another actor: Brad Pitt. Schoelen and Pitt were even engaged for three months in 1989 before she broke it off with him as well.
02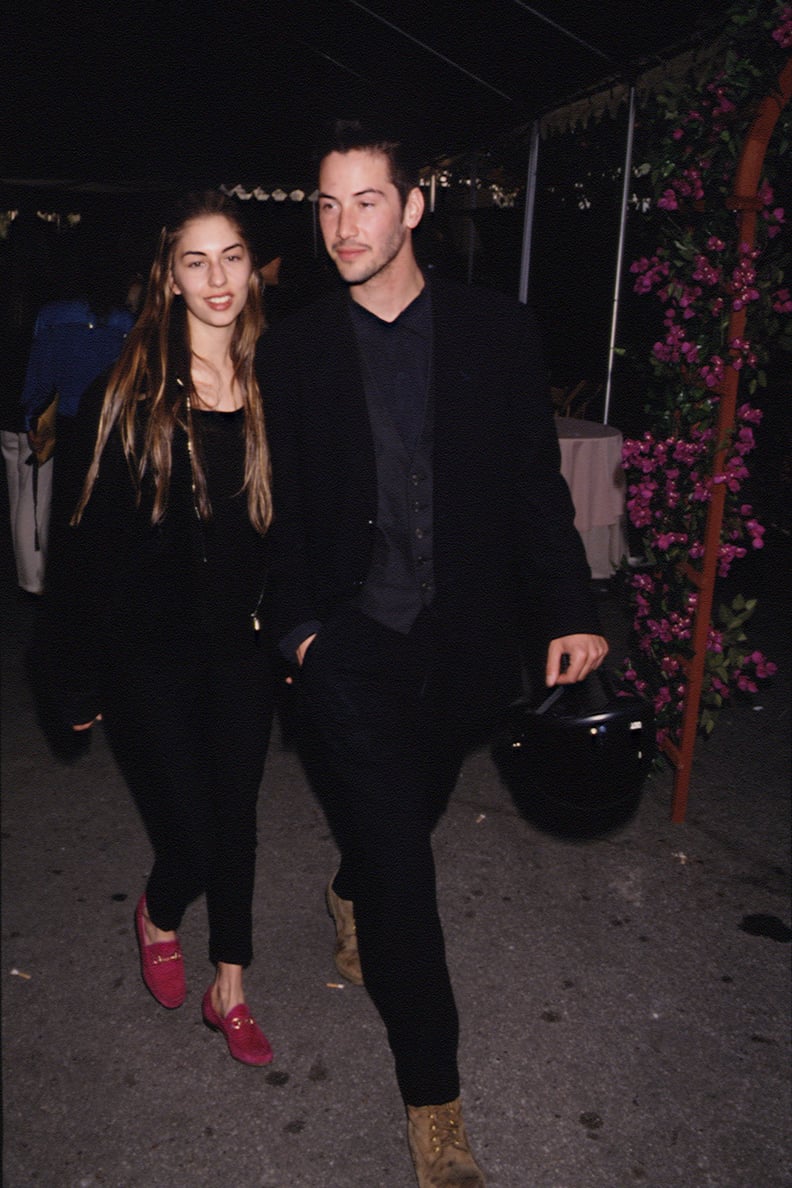 Sofia Coppola
A movie set led to Reeves's next romance as well. He reportedly met Coppola while he was shooting "Bram Stoker's Dracula" (1992) with her father, director Francis Ford Coppola. The couple were often spotted together over the next couple of years, per People, and broke up around 1992. Coppola went on to marry Spike Jonze, whom she divorced in 2003, then Thomas Mars, to whom she's been married since 2011.
03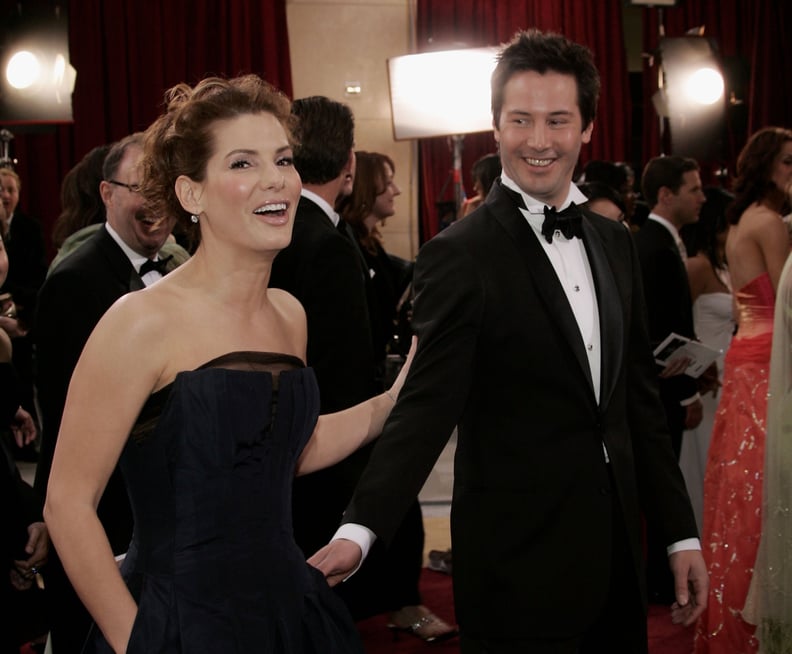 Sandra Bullock
Yes, the "Speed" costars and famous friends really did have a brief romantic connection in 1993. Both stars have revealed in separate interviews that they totally had crushes on each other during the movie's filming, but neither knew the other felt the same way! Although they didn't technically date, their friendship has lasted for decades, long past those old crushes.
04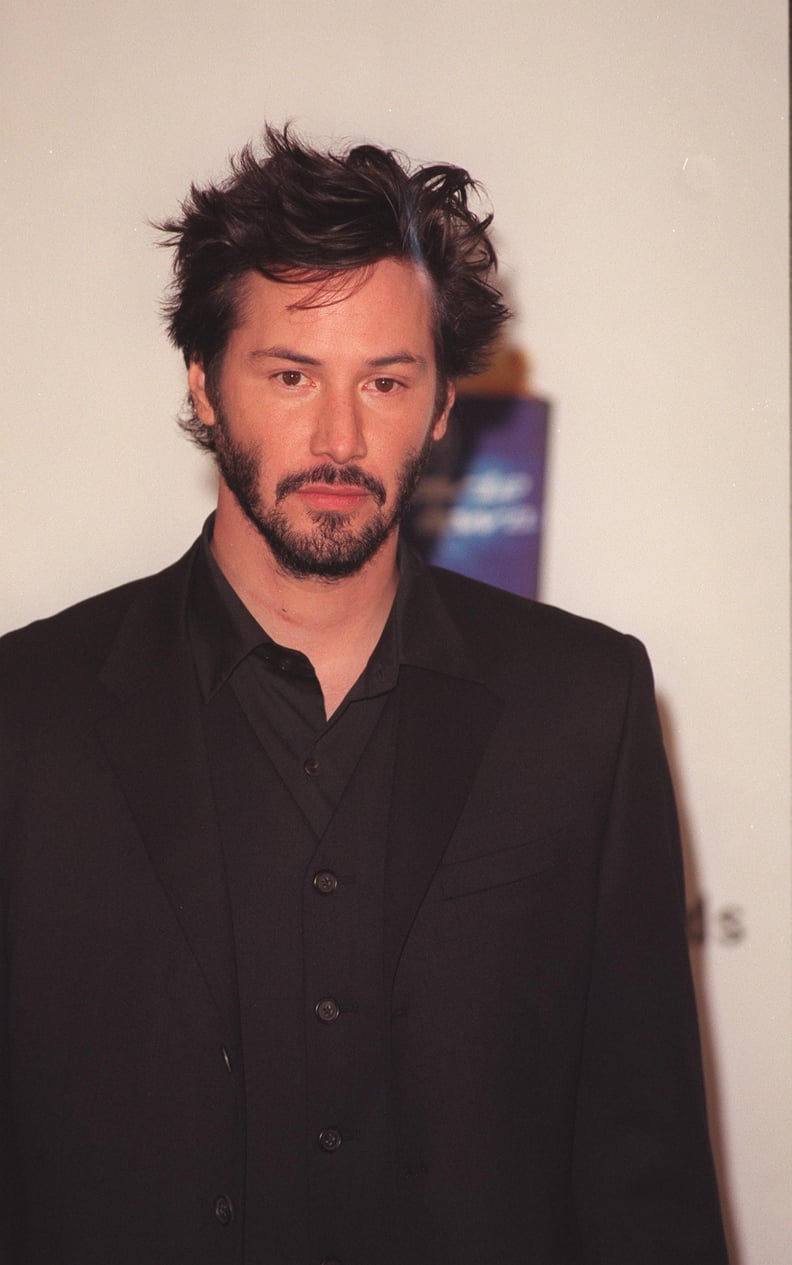 Jennifer Syme
Reeves's most significant relationship was with actor Syme, who kept a very low profile throughout their relationship. They began dating in 1998, and in 1999, Syme became pregnant with their daughter, Ava. In December of that year, Syme had a stillbirth, and their relationship didn't survive long after the loss of their child, per Insider. The couple did remain close friends, though, but any hope of reconciliation was dashed with a second tragedy: Syme died in a car crash in 2001.
05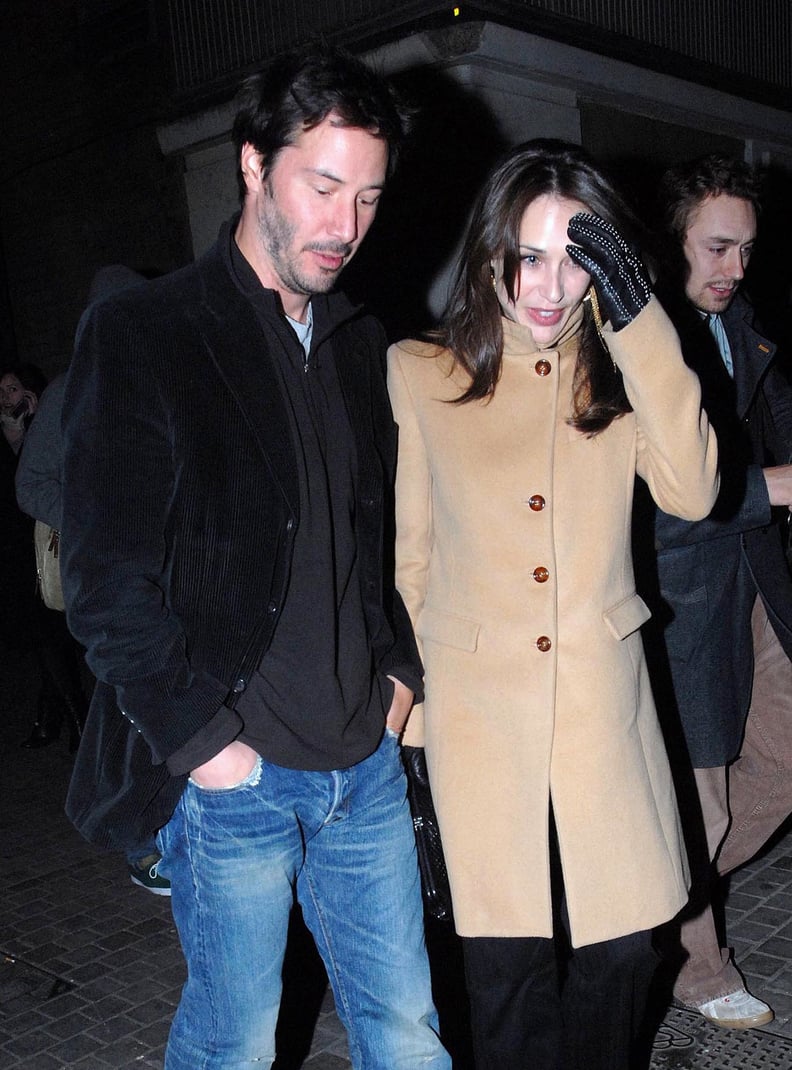 Claire Forlani
The pair never quite confirmed their romance, but most sources believe they dated from about 2004 to 2006. At one point, there was even a rumor that Reeves had proposed, but at the time, he reportedly laughed it off and claimed they were just "good friends."
06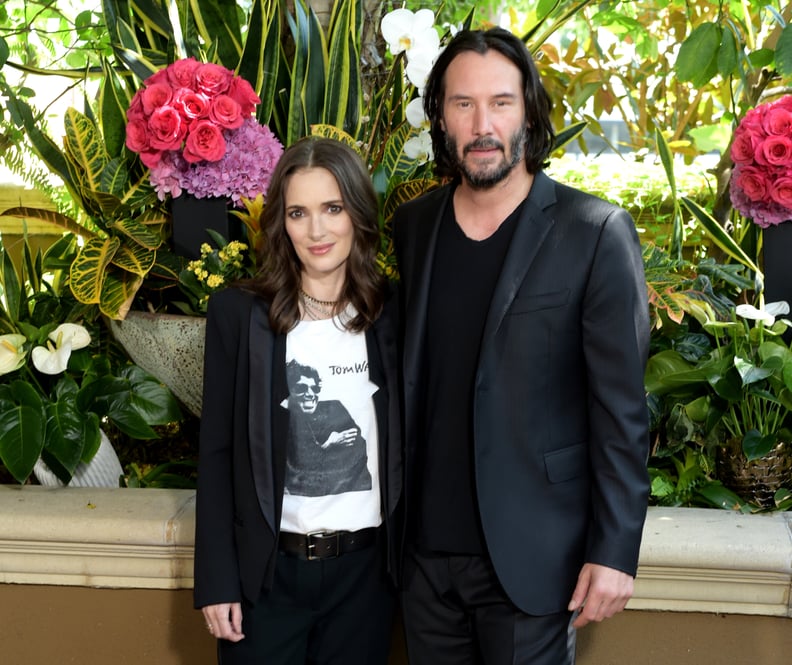 Winona Ryder
OK, so they never actually dated — but they might be technically married? In 2018, Ryder and Reeves revealed in an interview that a real priest performed the wedding between their characters in "Dracula," joking that they might actually be married. While we're pretty sure it wasn't actually legally binding, it's a fun story, especially coupled with their admission of mutual crushes back in the day.
07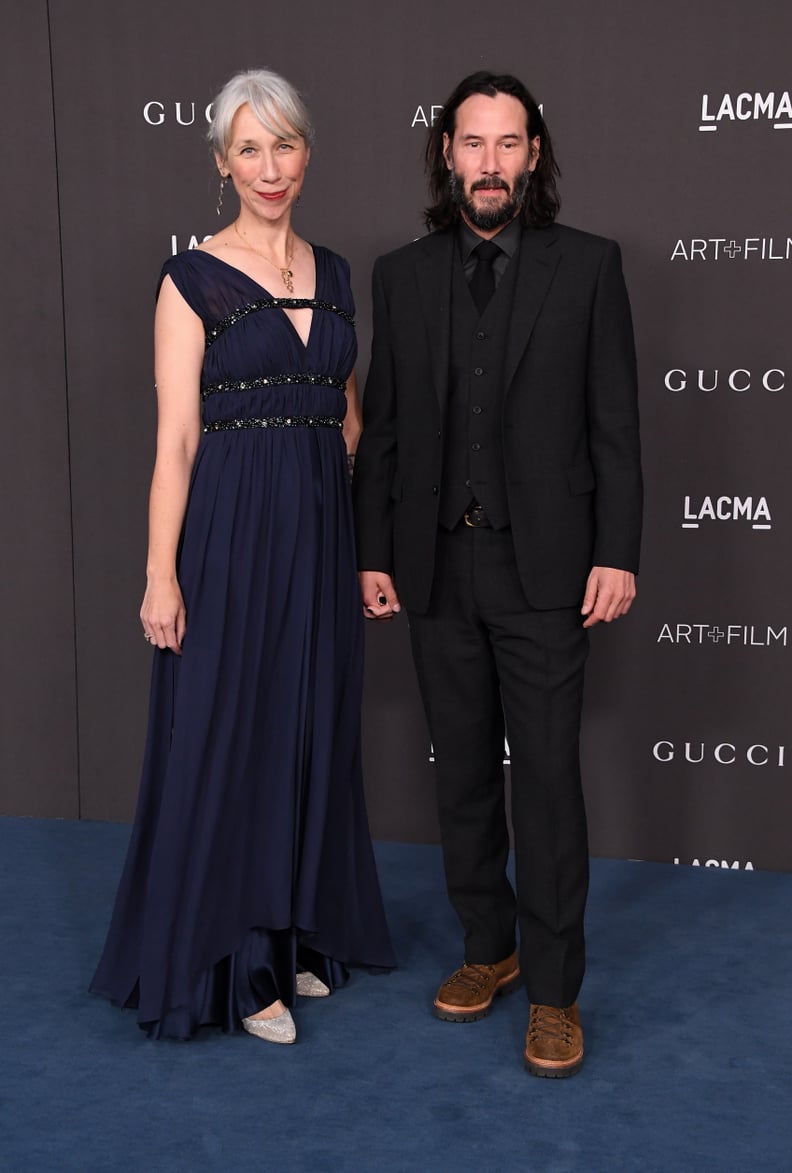 Alexandra Grant
During the LACMA Art + Film Gala in LA on Nov. 2, 2019, Reeves sparked romance rumors when he was spotted holding hands with artist Grant, 49, on the red carpet. The two are longtime friends and collaborators, and before they began dating, Grant worked with Reeves on his 2011 book, "Ode to Happiness," and his 2016 book, "Shadows."
In 2017, the pair founded a publishing house called X Artists' Books. The pair also reportedly started dating that year, per Us Weekly, and since then, they've gone on to found the Futureverse Foundation, which supports artists and creatives through the use of blockchain technologies and NFTs.
"I think every single person I knew called me in the first week of November, and that's fascinating," Grant told Vogue in 2020 of the world's reaction when she and Reeves went public. "But the question I've been asking in all of this is: 'What is the opportunity for good?"
It sounds like the pair share similar values and are definitely in it for the long haul. "They're soulmates and totally committed to the long term," a source told Us Weekly in 2022, "and after all this time together it just keeps getting sweeter."