Winona Ryder Quotes About Being Married to Keanu Reeves
According to Winona Ryder, She and Keanu Reeves Accidentally Got Married on the Dracula Set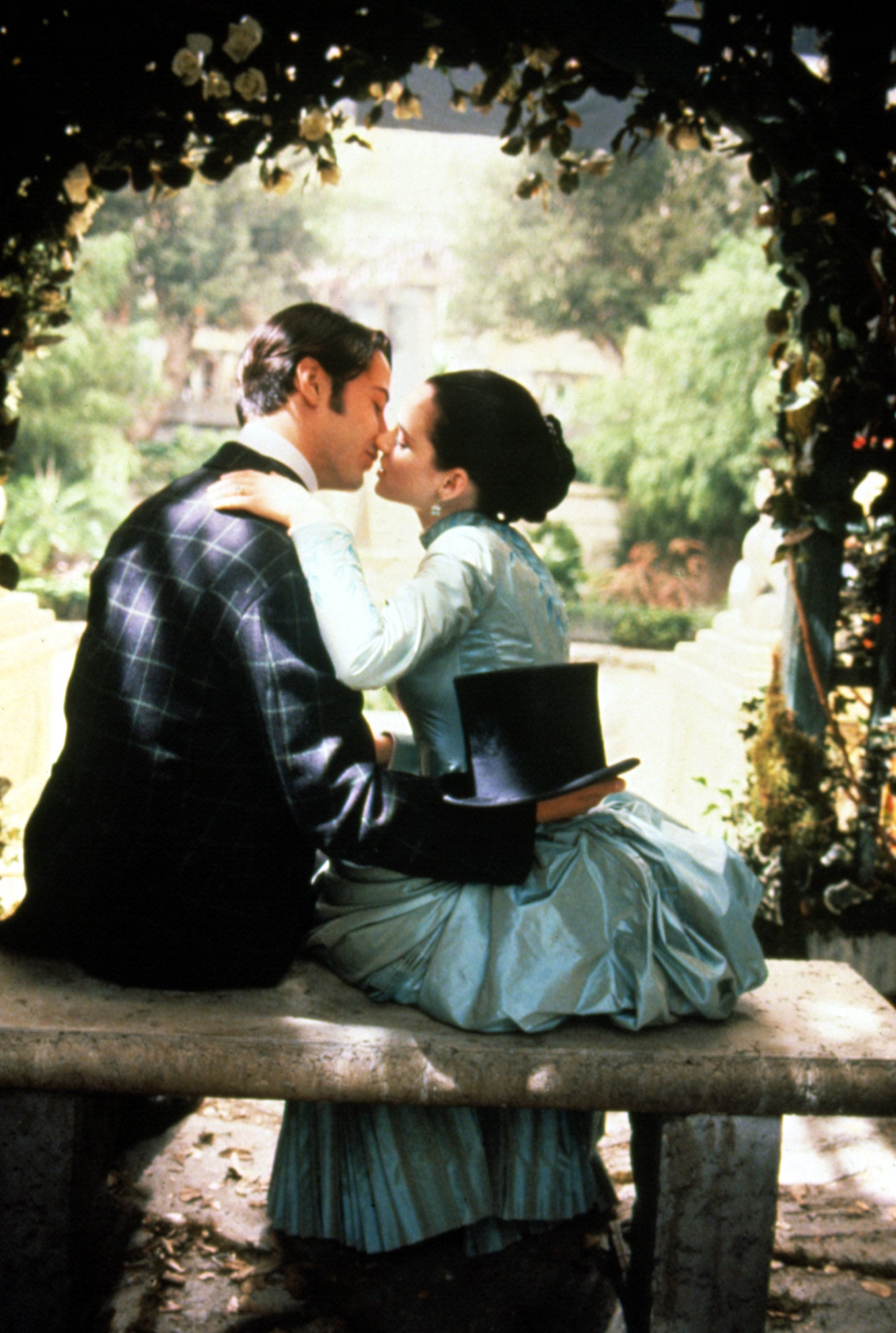 Dracula — he'll suck your blood, turn you into a creature of the night, and . . . accidentally cause you and your costar to get married on the set of your latest film? At least, that's what may or may not have happened to Winona Ryder and Keanu Reeves. While sitting down with Entertainment Weekly to promote their latest collaboration, the rom-com Destination Wedding, the pair began to reflect on a previous film they'd done together, 1992's Bram Stoker's Dracula.
In the horror-drama, Ryder plays Mina Murray to Reeves's Jonathan Harker, while Gary Oldman was tasked with playing a version of the iconic vampire (with pretty questionable hair, I should note). And, apparently, there was also a real-life Romanian priest on set for a wedding scene, meaning the vows Ryder and Reeves say as Mina and Jonathan could, technically, have bonded them for real.
"We actually got married in Dracula. No, I swear to god I think we're married in real life," Ryder explained. "In that scene, [director] Francis [Ford Coppola] used a real Romanian priest . . . We shot the master and he did the whole thing. So I think we're married."
After Ryder revealed that fun behind-the-scenes tidbit, Reeves plays along at first, telling her, "It's lovely to see you again," as if they've been a long-separated couple. But then the Stranger Things actress reminded him that they went through the entire traditional ceremony, including "I dos."
"We said yes?" Reeves asked.
"Don't you remember that?" Ryder responded. "It was on Valentine's Day."
According to EW, Reeves then uttered a shocked "Oh my gosh, we're married," concluding what is perhaps the greatest interview of all time.