Everyone Machine Gun Kelly Has Dated, From Amber Rose to Fiancée Megan Fox
Machine Gun Kelly has been romantically linked to a handful of stars over the years. His romance with ex Amber Rose was his most public relationship to date until he began a serious relationship with his "Midnight in the Switchgrass" costar Megan Fox. The two started their romance back in June 2020 when they confirmed their status as a couple, and despite reportedly running into a rough patch in early 2023, the pair still appear to be headed to the altar.
MGK proposed to Fox on Jan. 11 while vacationing in Puerto Rico, popping the big question in the same place where they fell in love. "We were oblivious to the pain we would face together in such a short, frenetic period of time," Fox wrote in a caption of the proposal video on Instagram at the time. "Somehow a year and a half later, having walked through hell together, and having laughed more than I ever imagined possible, he asked me to marry him." And, of course, she "said yes."
Ahead, read all about MGK's dating history.
01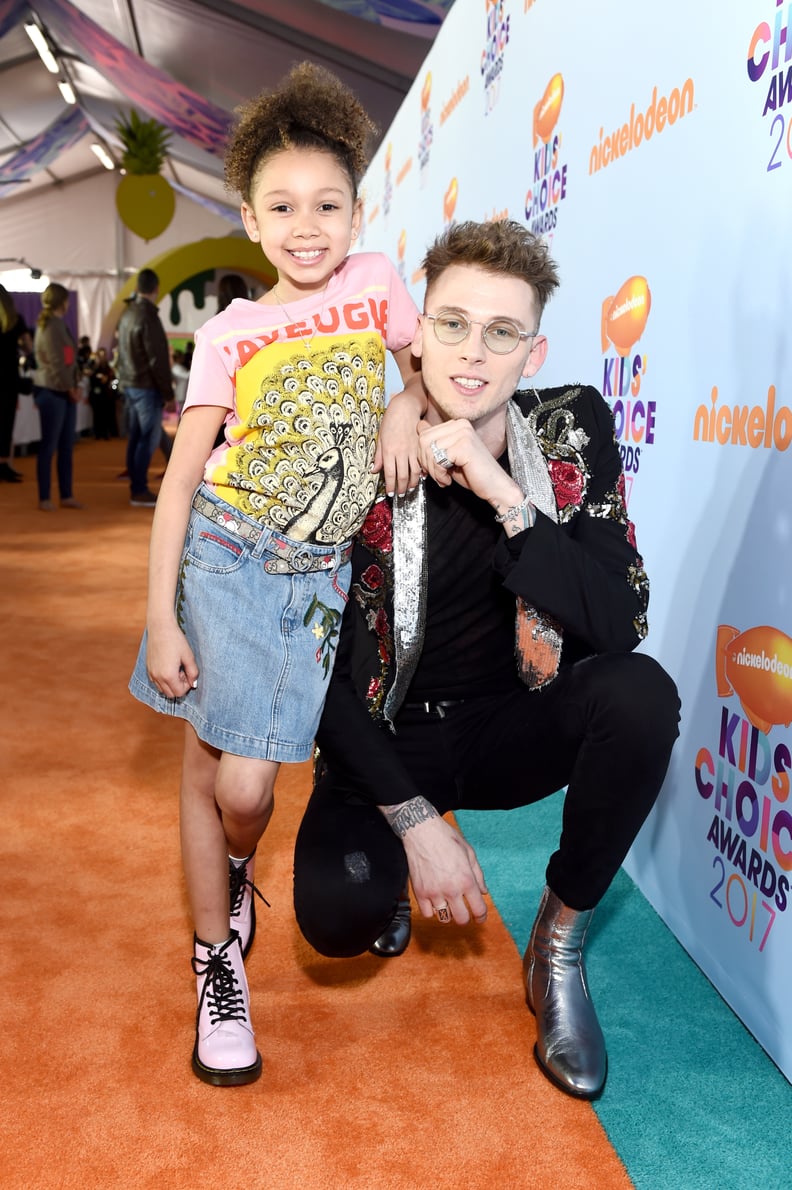 Emma Cannon
Very little is known about Machine Gun Kelly's relationship with Cannon, who doesn't appear to have any social media accounts. However, MGK has shared more than a few adorable red carpet moments with their daughter, Casie (pictured above), who was born in 2009.
02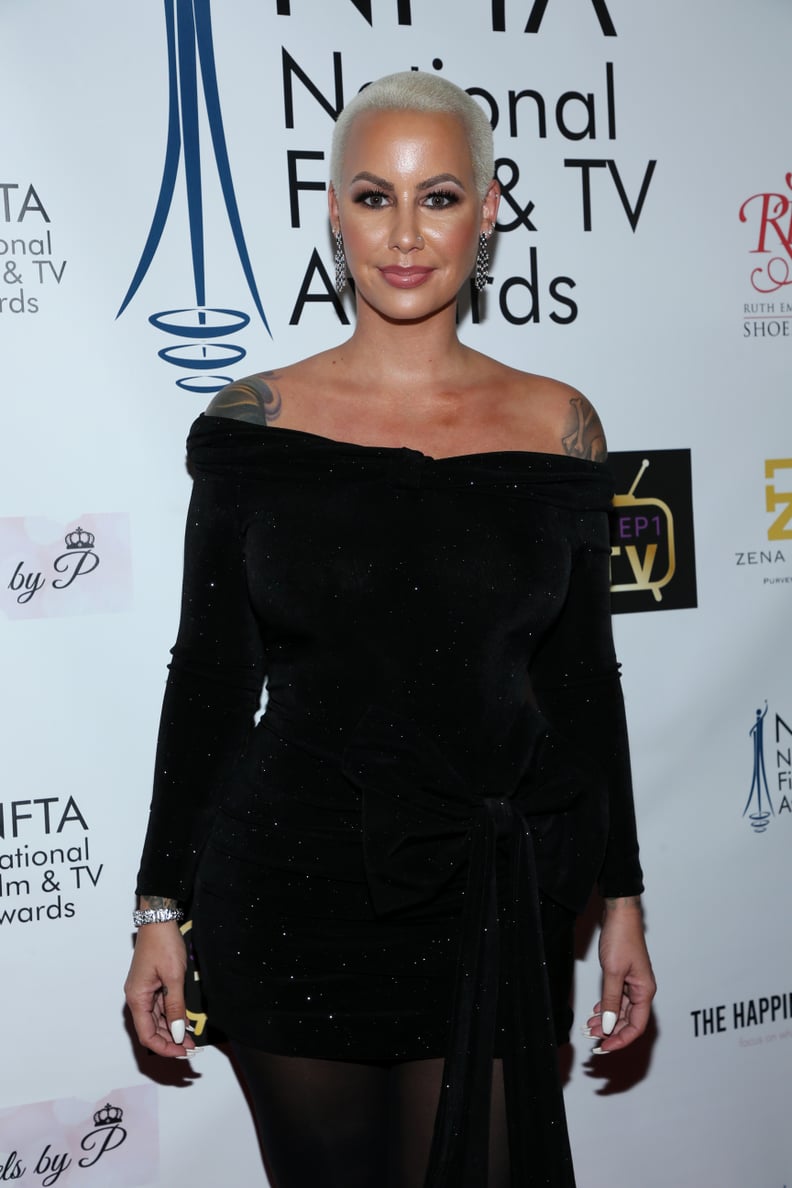 Amber Rose
03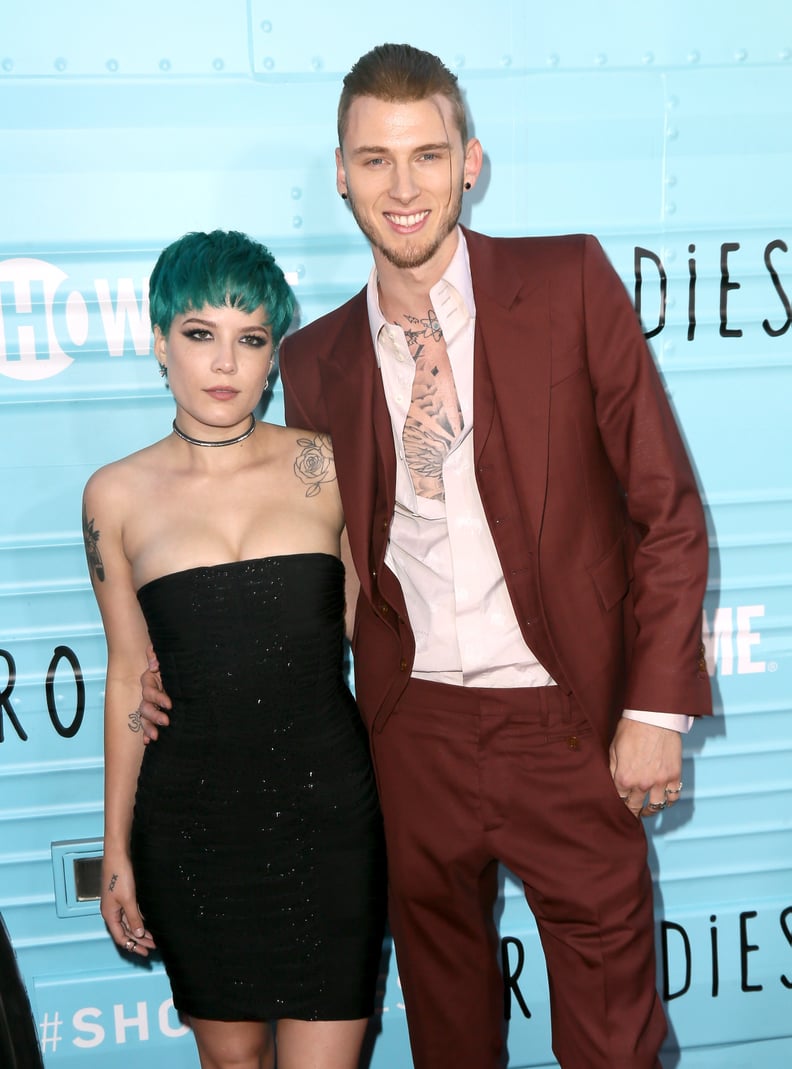 Halsey
The rapper was linked to Halsey in March 2017 when they were spotted at the beach together. Photos of their tropical outing resurfaced in July 2018, prompting Halsey to deny dating rumors, per Billboard. Two months after she debunked the relationship, MGK confirmed in an interview with "The Breakfast Club" that they weren't dating but had previously been intimate. In September 2020, the pair reunited for their song "Forget Me Too."
04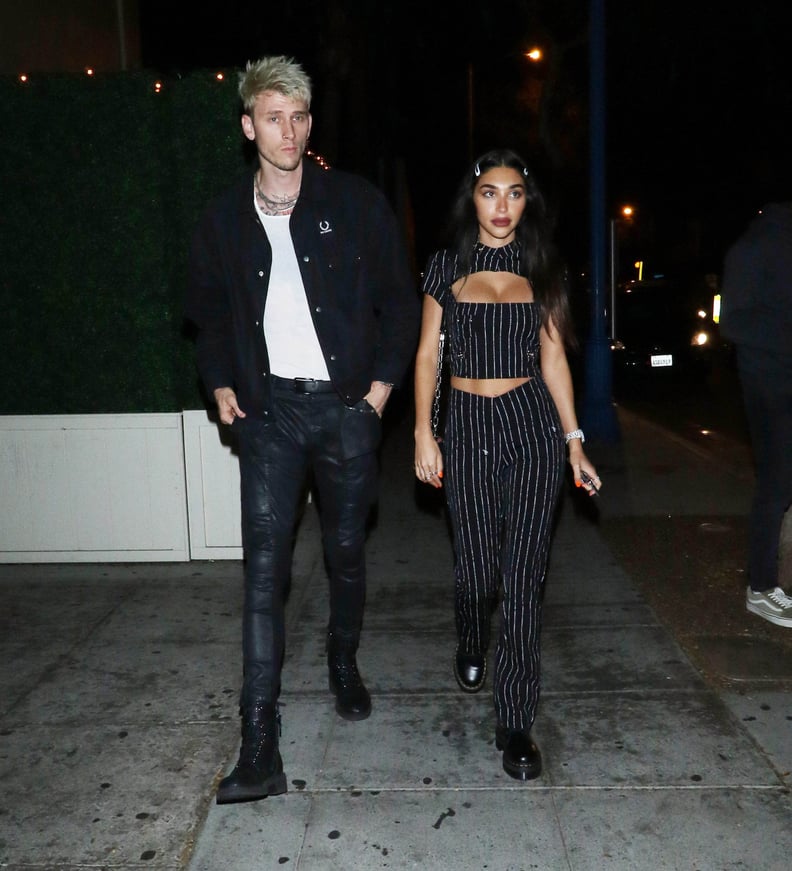 Chantel Jeffries
Machine Gun Kelly and Jeffries got the romance rumor mill going in July 2019. Throughout the month, they were spotted hanging out in Los Angeles and even attended a Fourth of July party together. But their purported relationship, which they never spoke out about, appeared to be short-lived.
05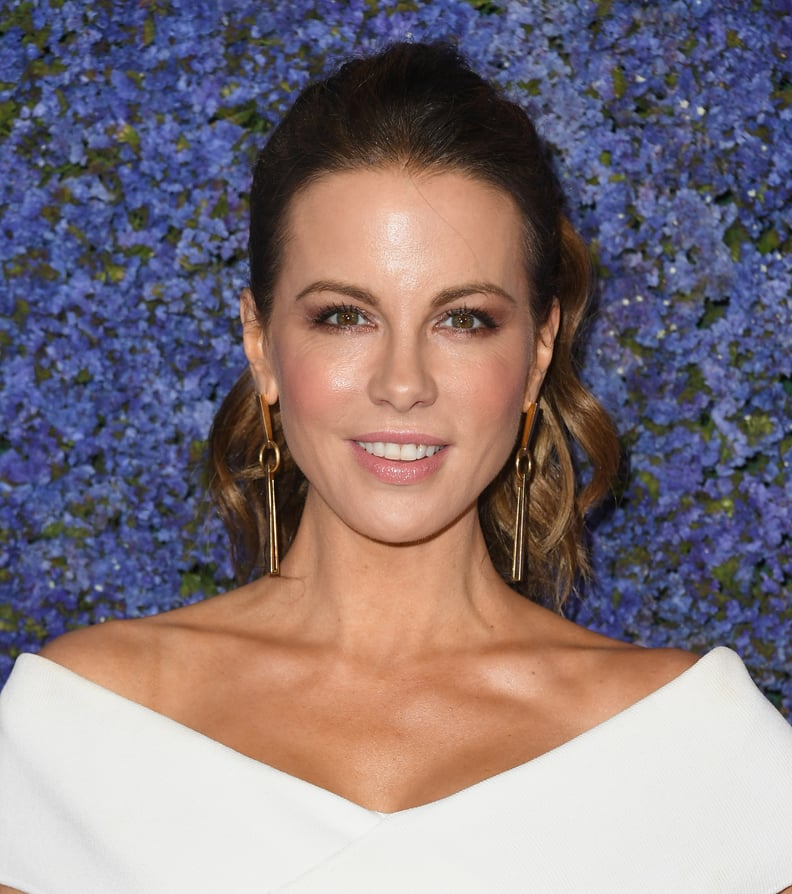 Kate Beckinsale
Machine Gun Kelly was linked to Beckinsale in early January 2020, when they were photographed together at a Golden Globes afterparty. Shortly after, Beckinsale — who previously dated MGK's friend, Pete Davidson — clapped back at an Instagram user who trolled her for hanging out with the rapper, per Page Six. "Why don't you worry about things that are actually happening and donate to the Australian wild fires rather than waste your time on things that are not happening and never were and also please get a f*cking life," she wrote.
06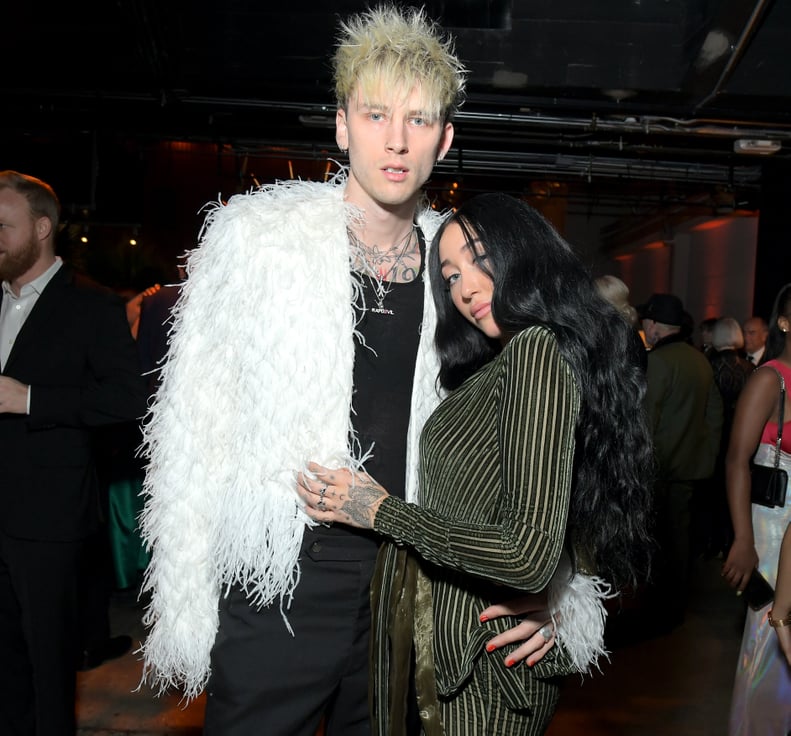 Noah Cyrus
Cyrus and Machine Gun Kelly sparked romance rumors in late January 2020 when they were spotted getting cozy at a Grammys afterparty. However, the pair never confirmed a relationship.
07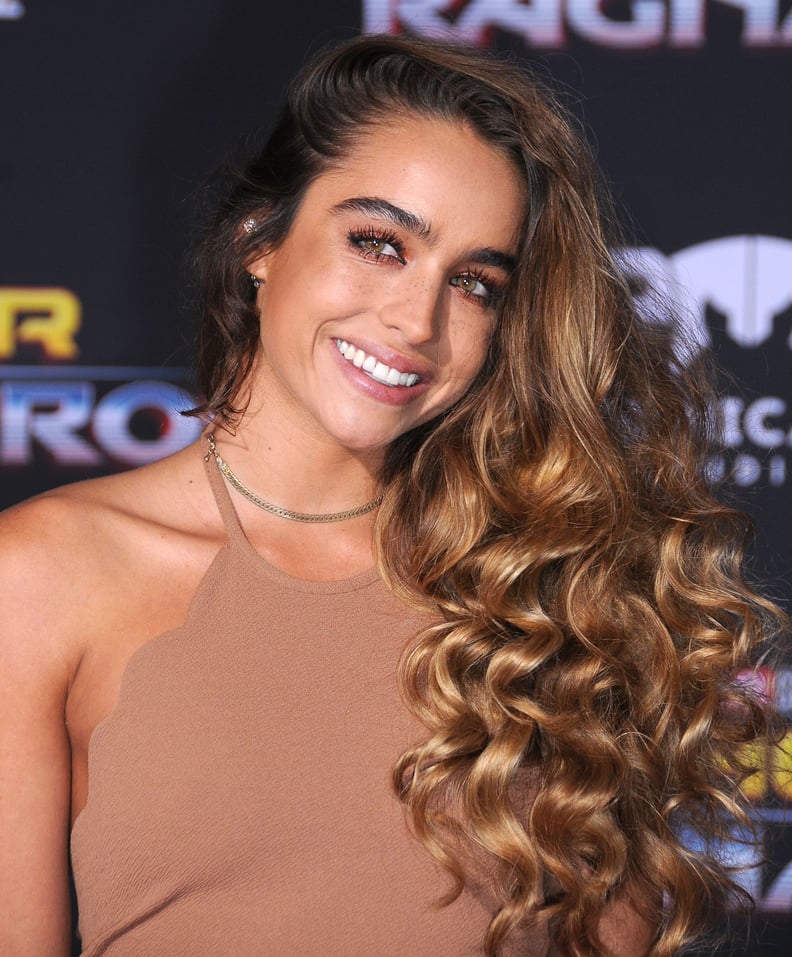 Sommer Ray
Ray and Machine Gun Kelly began dating sometime around March 2020, when the rapper retweeted two pictures of them together. However, MGK confirmed their split the following month. "She came and picked all her stuff up on my birthday," he tweeted. "Nice."
08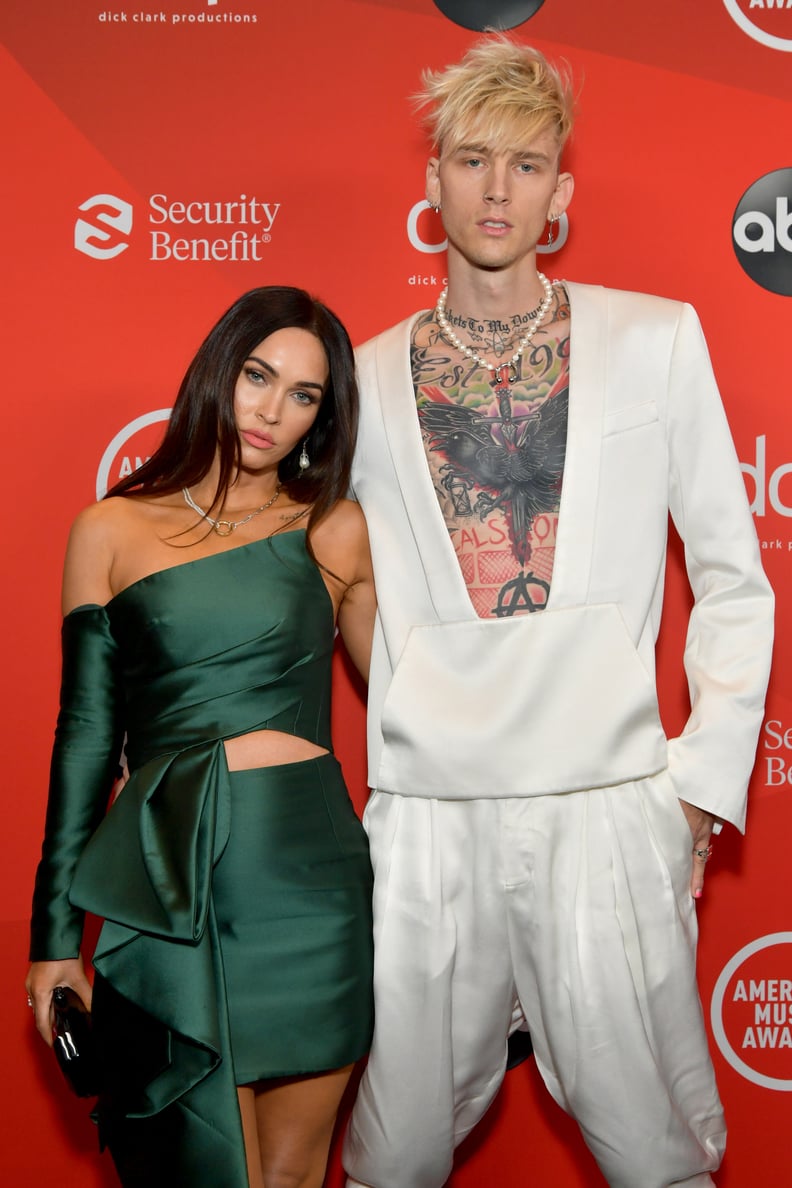 Megan Fox
Fox and Machine Gun Kelly got fans buzzing when they first stepped out together in May 2020. A few days after their public outing, Brian Austin Green confirmed that he and Fox had separated in December 2019 after nearly 10 years of marriage. Fox and MGK further ramped up dating rumors when the rapper dropped his music video for "Bloody Valentine," starring the "Transformers" actress. In June 2020, the two basically confirmed their romance when they were spotted sharing a kiss outside of a bar in LA, and they've shared many moments since.
Fox and MGK took their relationship to the next level when they announced their engagement on Instagram on Jan. 11, 2022. "And just as in every lifetime before this one, and as in every lifetime that will follow it, I said yes," Fox captioned her video post of the proposal. MGK also posted a video of the engagement ring, revealing that he helped design the beautiful piece of jewelry. "I know tradition is one ring, but I designed it with Stephen Webster to be two: the emerald (her birth stone) and the diamond (my birth stone) set on two magnetic bands of thorns that draw together as two halves of the same soul forming the obscure heart that is our love."
In February 2023, however, the relationship appeared to hit a rough patch when Fox shared a photo to her Instagram with the caption, "I can taste the dishonesty / it's all over your breath," a line from Beyoncé's "Lemonade." She also unfollowed MGK and deleted all the photos of him, and later wiped her entire account. A source told People at the time that they "haven't officially called off the engagement," but Fox "took her ring off." The source also said that the pair "have had issues in the past," but "things seem pretty serious this time."
However, the pair were seen spending time together in Hawaii in April in photos shared by TMZ, indicating that their relationship isn't over yet.