Megan Fox first stole our hearts when she made her film debut in 2004's "Confessions of a Teenage Drama Queen." However, we weren't the only ones mesmerized by her piercing blue eyes and signature smolder. Throughout her career, Fox has romanced a handful of stars, including ex-husband Brian Austin Green and her fiancé, Machine Gun Kelly. After meeting on the set of "Midnight in the Switchgrass" in March 2020, Fox and MGK developed a deep connection off screen, and they've been dating ever since.
The two cemented their union by announcing their engagement on Instagram on Jan. 11, 2022. "And just as in every lifetime before this one, and as in every lifetime that will follow it, I said yes," Fox captioned a video of the proposal. When they're not sharing glimpses of their love on social media, they're showing off their steamy romance on red carpets.
But despite looking just as in love as ever at the 2023 Grammy Awards on Feb. 5, there may be some trouble in paradise for the couple. Ahead, take a look back at Fox's dating history over the years.
01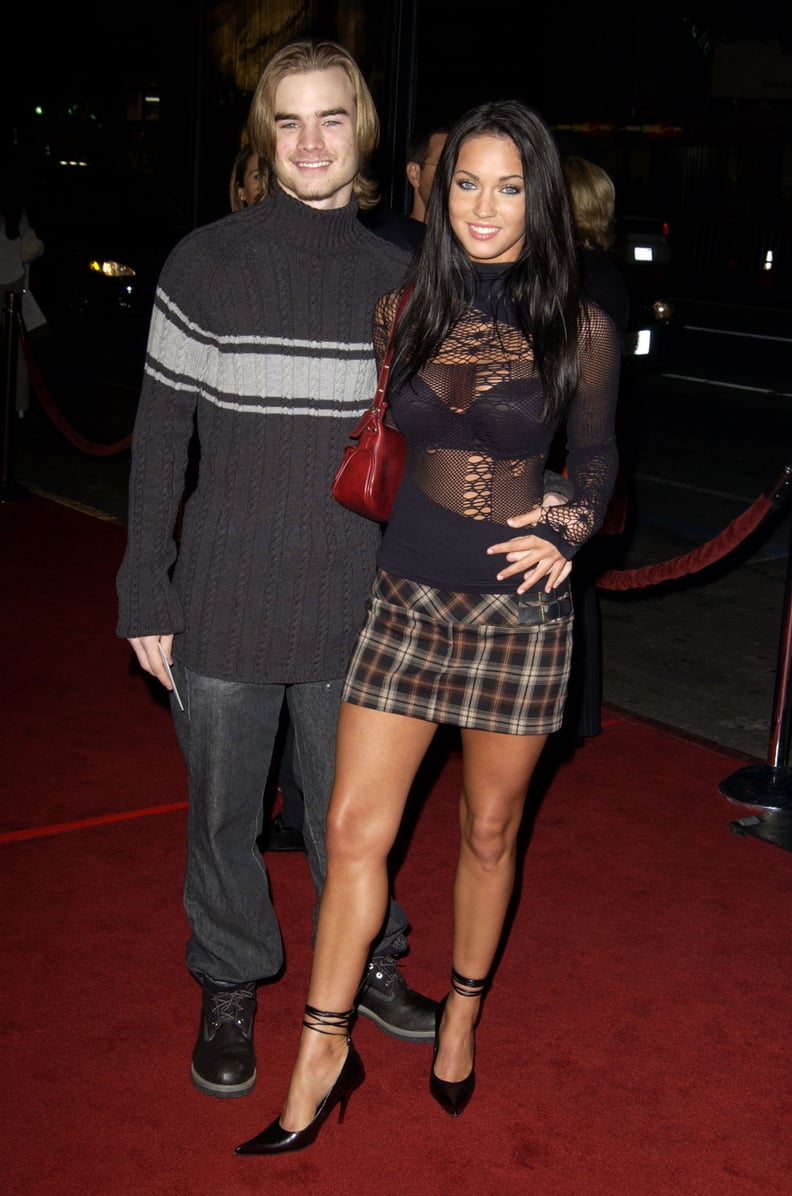 David Gallagher
02
Brian Austin Green
Fox and Green first met on the set of "Hope and Faith," and they began dating in 2004. "I met Megan on that, and she was really young. And I was like, 'This isn't this. This can't f*cking happen. This isn't going to happen, no way.' And so I left and she was just really persistent — and thank God," Green previously said on Barstool Sports's "KFC Radio" podcast.
The duo got engaged in 2006, though they briefly broke up in 2009 before eventually tying the knot in June 2010. In 2012, they became parents to their son Noah, before welcoming their two other sons, Bodhi and Journey, in 2014 and 2016, respectively. Fox and Green had their history of ups and downs; they split again in 2015, but they got back together in 2016. However, in May 2020, Brian confirmed that he and Fox had separated after nearly 10 years of marriage in December 2019.
"I will always love her," he said. "And I know she will always love me and I know as far as a family, what we have built is really cool and really special," Brian said on his "...With Brian Austin Green" podcast. "It sucks when life changes and something that you're used to, that you've been doing for 15 years, you try and not get rid of but you change. There's the unknown aspect . . . there's that pit in my stomach . . . I really don't want Megan and I to be at odds . . . she's been my best friend for 15 years and I don't want to lose that."
03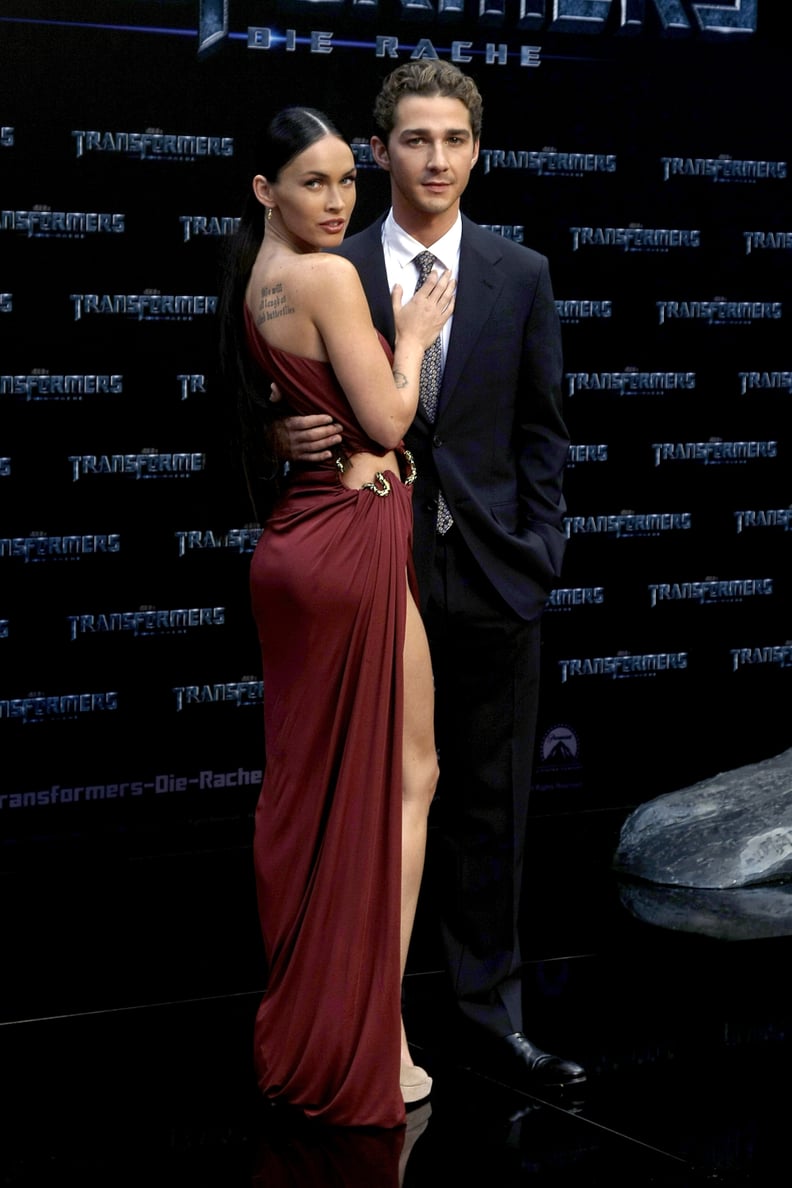 Shia LaBeouf
During one of Fox and Brian's breakups, there were rumors that Fox was romantically involved with her "Transformers" costar. Fox and LaBeouf filmed "Transformers" in 2007 and a sequel in 2009. In an interview with Details magazine (via HuffPost) in 2011, LaBeouf confirmed that he and Fox were once romantic. "Look, you're on the set for six months with someone who's rooting to be attracted to you, and you're rooting to be attracted to them," he explained. "I never understood the separation of work and life in that situation. But the time I spent with Megan was our own thing."
However, it wasn't until 2018 that Fox finally confirmed the rumors herself on Andy Cohen's "Watch What Happens Live!" When asked if she and LaBeouf ever dated, Fox replied, "I mean, I would confirm it was romantic."
04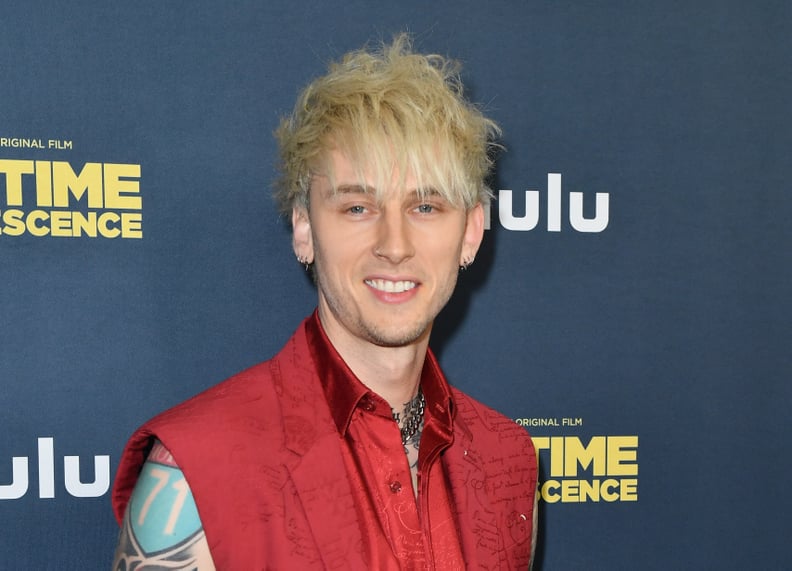 Machine Gun Kelly
Fox first met the rapper on the set of "Midnight in the Switchgrass" in March 2020, and they've been inseparable ever since. In May 2020, MGK dropped his video for "Bloody Valentine," in which Fox plays his love interest. The song also features lyrics like "I'm calling you 'girlfriend'" and "In my head, I'm lying naked with you."
In June 2020, the two confirmed their romance when they were spotted kissing in LA. According to Fox, their connection was pretty instantaneous. "I was in a room with him and said hello to him and looked into his eyes . . . I knew right away that he was what I call a twin flame," Fox said on the "Give Them Lala" podcast of her first interaction with MGK. "Instead of a soulmate, a twin flame is actually where a soul has ascended into a high enough level that it can be split into two different bodies at the same time. So we're actually two halves of the same soul, I think. And I said that to him almost immediately, because I felt it right away, so I think it was the second day, I asked him to come into my trailer for lunch, and I put him through all of this astrology stuff . . . I went deep right away. I knew before I even did his chart, I said to him, he has a Pisces moon. I could tell by his energy."
The two officially sealed their union as twin flames when they got engaged on Jan. 11, 2022, in Puerto Rico, "beneath the same branches we fell in love under." MGK pulled out all the stops to design Fox's gorgeous "toi et moi" engagement ring. "I know tradition is one ring, but I designed it with Stephen Webster to be two: the emerald (her birth stone) and the diamond (my birth stone) set on two magnetic bands of thorns that draw together as two halves of the same soul forming the obscure heart that is our love," he captioned a video showing off Fox's ring.
Unfortunately, the couple hit a snag in early 2023. Fox sparked breakup rumors on Feb. 12 when she deleted most of her Instagram photos featuring Kelly. She also posted a now-deleted cryptic post in which she's photographed standing in front of a bathroom mirror. Visible behind her is a poster that read "when you can't walk away." She captioned the post with the lyrics, "You can taste the dishonesty / it's all over your breath," which are pulled from Beyoncé's 2016 song "Pray You Catch Me."
While the pair are indeed experiencing a rough patch, on Feb. 17, a source told People they have not broken up and "are working through their issues," adding, "Megan is still upset but is not giving up on their relationship. He feels the same way. They are getting professional help because they want things to work out."