Ryan Gosling Once Said These 2 Actors Were His "Greatest Girlfriends of All Time"
Ryan Gosling is notoriously private about his love life. The "Barbie" actor's longest public relationship to date has been with longtime partner and fellow actor Eva Mendes, with whom he shares two daughters: Esmeralda and Amada. And though the two are hardly ever seen out together, they've made it clear they have a lot of love for one another.
Back in April 2020, Mendes defended Gosling after an Instagram user accused the actor of not being there for his kids publicly. "I don't talk about Ryan and all the wonderful things he does as a father because I keep that part private," she wrote, per Us Weekly. "I feel it's best that I continue to disclose what I'm comfortable with but not involve him or my kids too much. It's not about being cagey or weird, it's just about staying private in a public space. Does that make sense? Hope so. Because this is my honest answer."
Fast forward to three years later, a source told Us Weekly in May that the couple are "as in love today as the first year they were together." But before Mendes came along, there were five other women who were linked to Gosling (including some other big stars). And after doing some (very important) investigating, we discovered one fun fact about the actor that you probably never noticed: his go-to place for dates is Disneyland! That's not the only thing that surprised us, though.
Keep reading to learn which women may (or may not) have previously dated Gosling.
01
Sandra Bullock
Gosling reportedly dated Bullock for almost a year after meeting her on the set of their 2002 movie "Murder by Numbers." He was just 22 years old at the time, while Bullock was 38. The pair kept their relationship under wraps until they split for unknown reasons in 2003.
02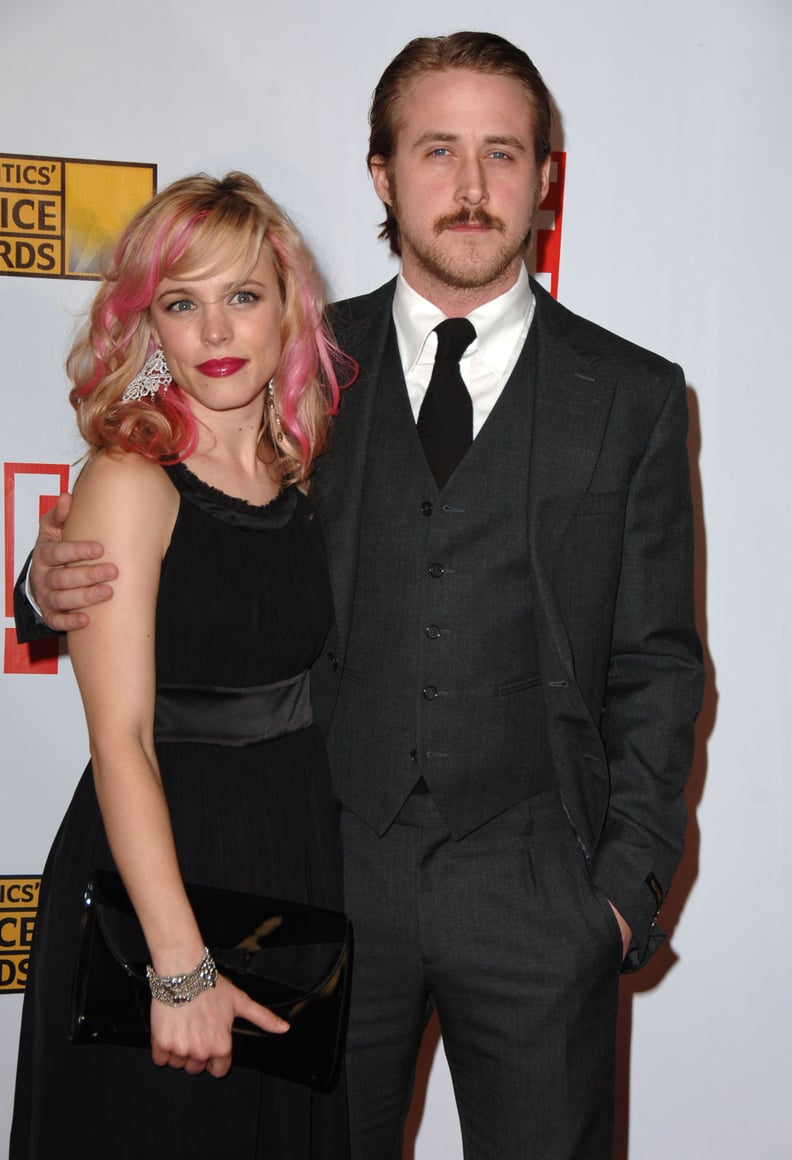 Rachel McAdams
The "Notebook" costars met on the set of their romantic drama in 2002, but apparently, it was far from love at first sight. Per a 2014 interview with VH1, director Nick Cassavetes claimed that Gosling and McAdams did not get along while filming their classic movie. Nevertheless, the couple spent three years together before calling it quits in 2007. Despite the breakup, Gosling still valued his relationship with McAdams. In 2011, he told The Times he "had two of the greatest girlfriends of all time," in reference to McAdams and Bullock, per Us Weekly. "I haven't met anybody who could top them."
03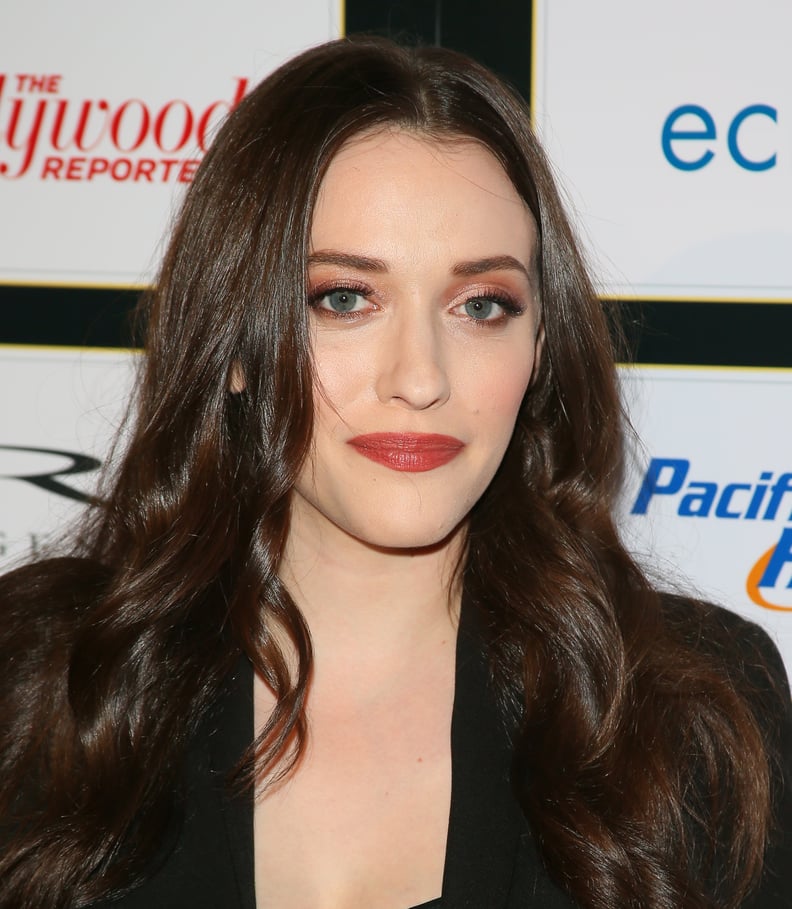 Kat Dennings
Although Dennings refused to admit in a September 2009 MTV interview that she and Gosling were once a thing, the two were spotted having a date at Disneyland just a month prior when rumors began to swirl. "I can't talk about my personal life," she told the outlet without confirming or denying her relationship with Gosling. To this day, their alleged romance has never been confirmed.
05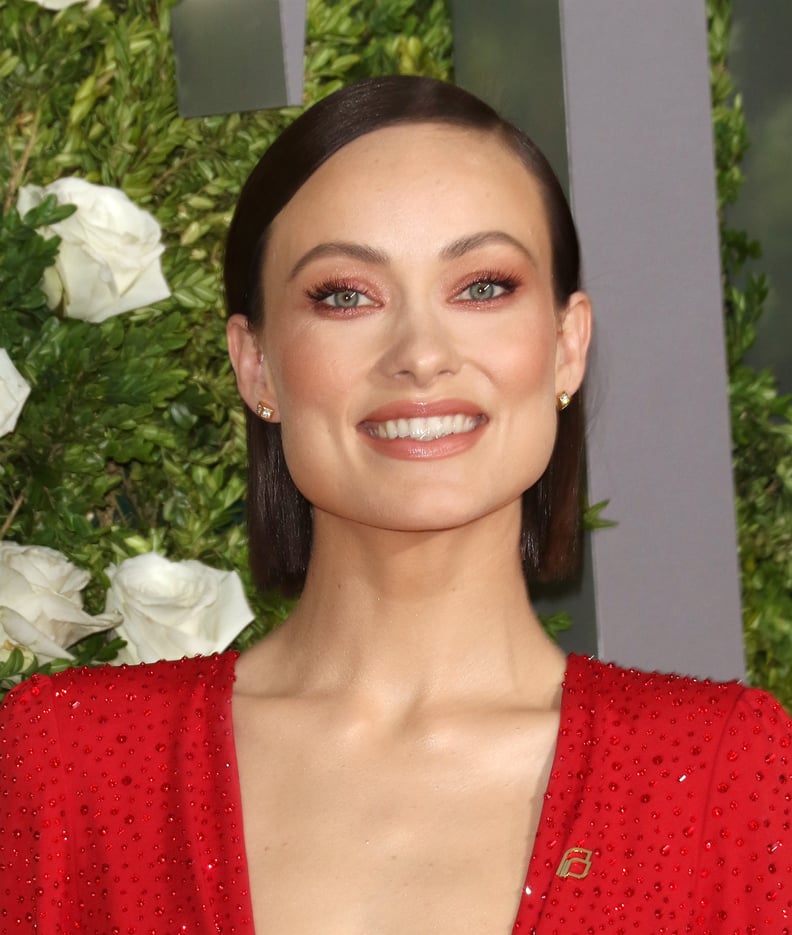 Olivia Wilde
According to HuffPost, Wilde and Gosling attempted to have a low-key aquarium date in 2011, but their disguises weren't enough to fool fans who spotted them together. The two were also seen cozying up together at an Oscars afterparty that same year, but their rumored romance was never officially confirmed.
06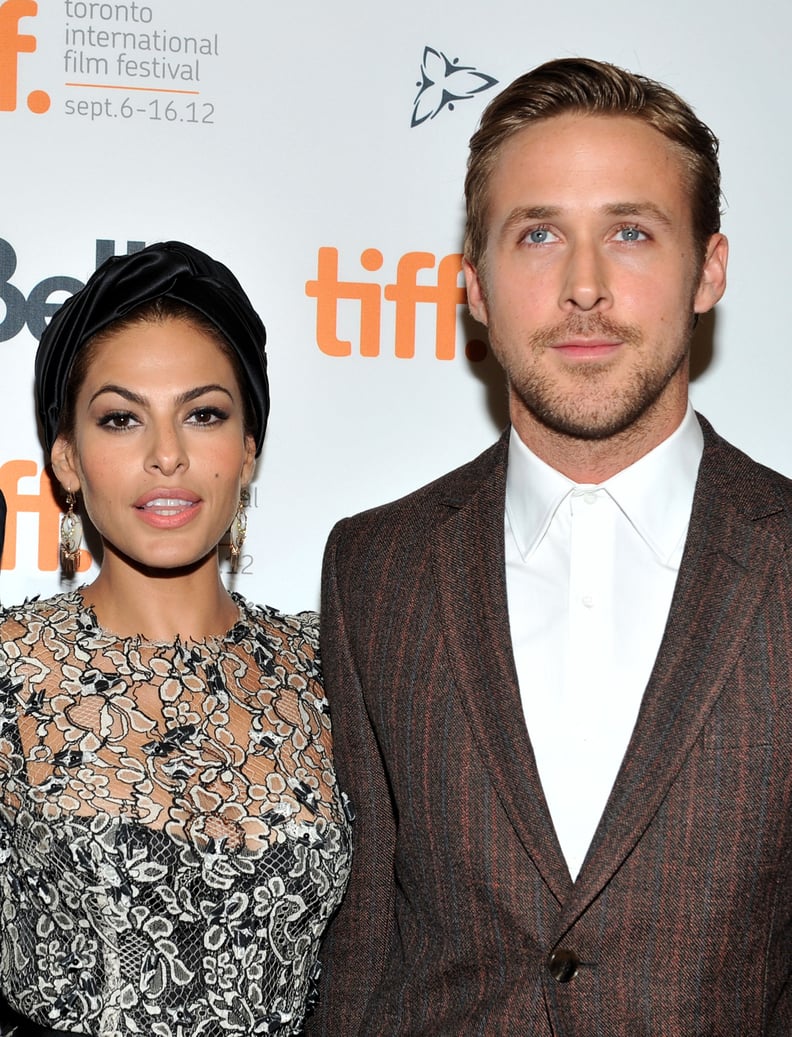 Eva Mendes
Gosling and Mendes first met on the set of the 2011 film "The Place Beyond the Pines." While courting her, Gosling also took Mendes on a date to Disneyland, and the rest is now history. Since then, the private couple have welcomed two daughters and quietly kept their romance going for more than a decade now.