Is "Partner Track"'s Arden Cho Single? Here's the Deal
Arden Cho, the star of Netflix's latest romance legal drama "Partner Track," has been in the spotlight for well over a decade, but she's managed to keep her love life private. In the series, the actor plays Ingrid Yun, a tenacious lawyer who's determined to climb up the corporate ladder and become a partner at her law firm, all while navigating a love triangle with her former fling, Jeff Murphy (Dominic Sherwood), and the doe-eyed Nick Laren (Rob Heaps).

While many viewers are engrossed in Ingrid's nail-biting love woes, others are also curious about Cho's relationship status in real life. The 37-year-old "Teen Wolf" actor — who's set to star in the forthcoming live-action adaptation of "Avatar: The Last Airbender" — is notoriously tight-lipped about her romances. Case in point: Cho has only ever gone public with Ryan Higa, the popular internet personality whom she dated for nearly five years. For the most part, Cho and Higa kept their relationship private, but they did share updates through Higa's YouTube content and social media before they eventually called it quits in early 2020.
Keep reading for a complete breakdown of Cho's public dating history over the years.
Ryan Higa (2015-2020)
Cho first met the famous content creator, comedian, and YouTuber while working on their 2010 action comedy short "Agents of Secret Stuff." After forging a friendship, Cho became a frequent guest on Higa's comedic YouTube skits. The effortless chemistry between them led many fans to speculate that the pair was dating in real life. However, the confirmation didn't come until March 2019, when Higa publicly announced their relationship on his YouTube channel in a video titled "Revealing My Not-So-Secret GF!" According to his hilarious confessional video, they had been dating for more than three years at the point, meaning the couple probably got together sometime in late 2015.
"I'm not single, and I haven't been for a while now, believe it or not," the 32-year-old stated in his video. "People have seen us in public together. We've been in pictures together. We took trips together because we don't really go out of our way to hide it. We just both decided that it'd be best for the relationship, at least in the beginning to not say anything publicly, and then we just kind of continued to not announce it because it just became the norm," he said before revealing Cho as his girlfriend.
However, the pair split the following year. In a March 2020 YouTube video titled "My Midlife Crisis...", the content creator announced their breakup. "I don't usually talk about relationship stuff here on YouTube, but just because I made it public, ironically last year, I'm no longer dating anyone. I'm not dating Mrs. Chay anymore," he said, referring to Cho as a nickname he often used on his channel and social media, adding that the split was mutual and amicable.

A few days after Higa published the video, Cho shared a cryptic lyric from a song she was working on, which led many to wonder if Higa had been unfaithful to her when they were together. However, Higa took to Twitter and set the record straight by refuting all the infidelity rumors surrounding his former relationship with the actor. "Idk who decided I was relevant enough to start a rumor on, but NO, I did not cheat on Arden at any point throughout our relationship. Sorry to spoil your quarantine boredom," he tweeted in response to the cheating speculation. Cho didn't publicly comment on the confusion.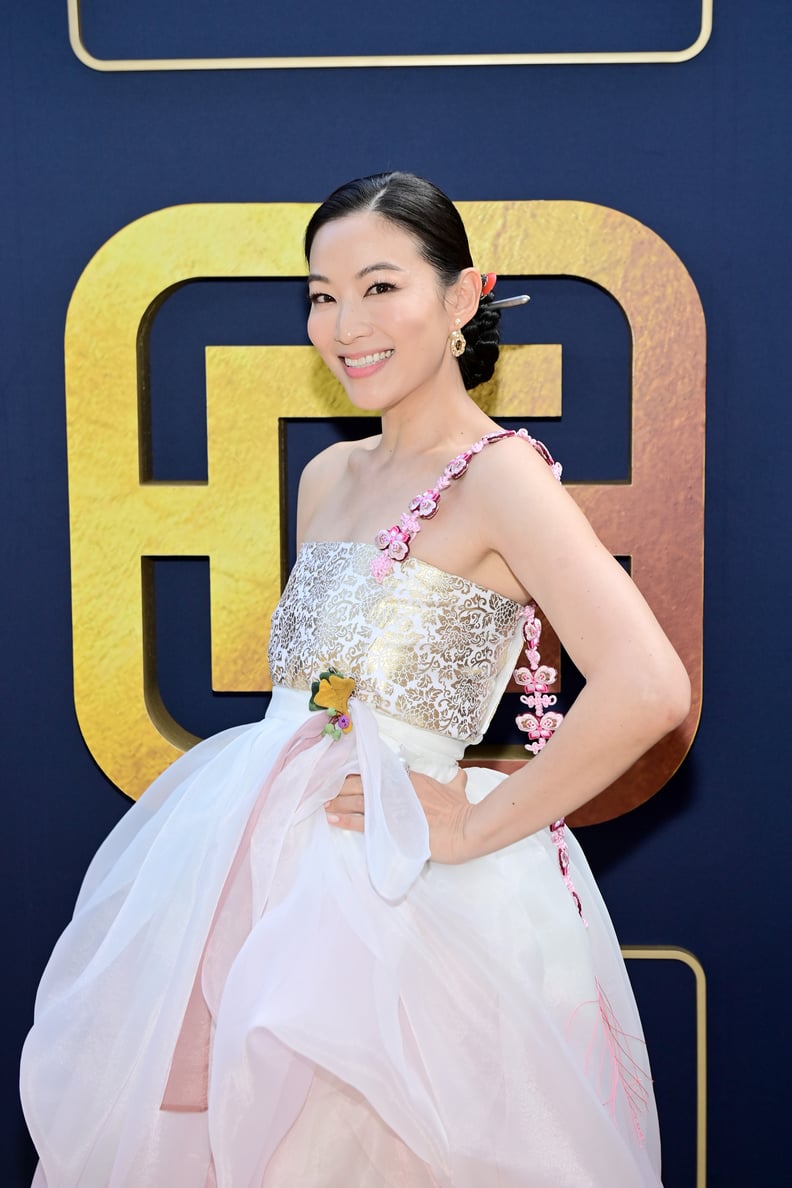 Is Arden Cho Dating Someone Right Now?
As it stands, Cho doesn't appear to be in a romantic relationship — at least publicly, anyway. Her recent social media posts don't hint at any potential partner. Although, that doesn't necessarily rule out the possibility of her dating someone privately. If that is the case, however, we'll just have to wait to hear the confirmation from Cho herself.