5 Things to Know About Eli Brown, the Star of Netflix's The F**k-It List
Eli Brown stars in Netflix's latest high school comedy, The F**k-It List, and even if his name doesn't sound familiar, there's a good chance you've seen him before. Eli first got his start on screen on Freeform's Pretty Little Liars: The Perfectionists as Dylan Walker. He's also set to star in HBO Max's upcoming Gossip Girl reboot, though his role is being kept under wraps. Given that Eli is quite the newcomer, you probably want to know more about him, right? From his celebrity idols to his current relationship status, get to know Eli with these quick facts.
01
He's 20
Eli was born on Aug. 13, 1999, making him a Leo. He hails from Eugene, OR.
02
Pretty Little Liars: The Perfectionists Was His First-Ever Onscreen Role
Eli broke onto the scene as Dylan Walker in the Freeform series, alongside Sasha Pieterse, Sofia Carson, Janel Parrish, and Sydney Park. In an interview with POPSUGAR back in 2019, Eli touched on his newfound fame, saying, "It's kind of crazy. It comes with a lot of attention. And I don't like being the center of attention."
Since The Perfectionists, Eli has made appearances on the TV series Spinning Out and Netflix's F**k-It List. He's also set to star in the upcoming drama Run Hide Fight, as well as on HBO Max's Gossip Girl reboot.
03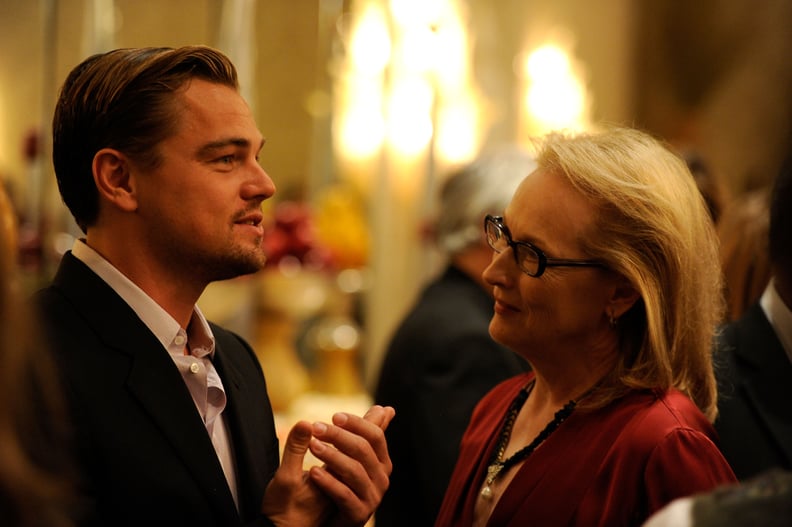 He Idolizes Leonardo DiCaprio and Meryl Streep
When asked about his idols in an interview with POPSUGAR, Eli listed Meryl and Leonardo. "She's brilliant," he said of Meryl. "I love Meryl Streep . . . she's amazing." As for Leonardo, Eli really admires his career. "He's been working steadily since he was like 7 years old, and he's done a lot of really great stuff," Eli said.
05
He Appears to Be Single
Based on his Instagram, it doesn't seem like Eli is dating anyone at the moment.