Pretty Little Perfectionists
March 14, 2019

by Maggie Panos
"I have a secret," says Janel Parrish.
Parrish is well-versed in keeping secrets. She starred as Mona on the hit show Pretty Little Liars and is now reprising that role for Pretty Little Liars: The Perfectionists, a spinoff premiering March 20. Both shows interrogate the secrets that lie beneath otherwise perfect facades.
Parrish's secret isn't sinister, but it is poignant: "I don't read comments." Parrish has a public-facing Instagram account and a personal Facebook account just for friends and family. She knows she has to strike a balance between what she shares with fans and what she keeps private. "I don't want to feel like somebody's comments are going to affect who I am."
Sydney:
Dress: Tanya Taylor, Shoes: Stuart Weitzman, Necklace: Retrouvaí.
Sofia:
Jacket and Pants: Sézane, Shoes: Sergio Rossi, Earrings: Retrouvaí.
Janel:
Dress: Jenny Packham, Shoes: Christian Louboutin.
Eli:
Pants: Mr. Turk, Suede Jacket: Todd Snyder, Tee: Maison Kitsuné, Shoes: Common Projects.
Sasha:
Dress: Rococo Sand, Shoes: Loeffler Randall, Ring: Jennifer Fisher, Necklace: Retrouvaí.
When the hit show Pretty Little Liars premiered in June 2010, Instagram didn't exist, and Snapchat wasn't even in development. Nearly nine years later on the eve of The Perfectionists' premiere, Twitter is practically a contractual requirement for actors; Instagram has ballooned to nearly 1 billion monthly users; and if you don't know how to use a Snapchat filter, you're ancient.
The five young stars of The Perfectionists have amassed a collective 28 million followers on Instagram alone. When I ask about the role of social media in their lives today, they are impressively candid.
"Things can always look glossy and glamorous on the outside, but you never really know what somebody is dealing with on the inside," Parrish says.
Sofia Carson didn't even have social media until she got her first acting job. "My sister opened my Twitter and Instagram under 'Sofia Carson' handles around the time that I got Descendants," she says, spitting her gum into a napkin and placing it gingerly on a desk. "She was like, 'Welcome to the real world.'"
Carson became a household name — in middle schools across America, at least — with Descendants. The Disney Channel original movie became a ratings juggernaut, spawning two sequels (one due out later this year) and captivating tweens across America. Although the original was released just four years ago, the DCOM phenomenon sparked Carson's meteoric rise within the circles of young Hollywood.
This month, Carson takes on the role of Ava in The Perfectionists, where she'll meet an entirely new audience champing at the bit to see how two original cast members — Alison (Sasha Pieterse) and Mona (Parrish) — are faring after their turbulent days in Rosewood have come to a close. Ava is the queen bee, a social media maven whose schoolwork often takes a backseat to her career as an influencer.
Carson is one of three new leads joining the franchise as college students, along with actors Sydney Park and Eli Brown. All five actors are on the Portland, OR, set today — rotating through hair and makeup, snapping candid photos of each other, and chatting with me in a quiet corner of the Frank Manor House on the sprawling Lewis & Clark College campus. It's so foggy outside the historic brick mansion that if a legion of Descendants fans were standing 10 yards away from Carson, they likely wouldn't recognize her.
"Social media is a beautiful responsibility that we have as actors," Carson continues. "It's almost like a superpower to be able to connect with so many people at once, and to have such an impact. I think it's incredibly important to take it seriously."
For an actor who commands the camera with such authority — she mean-mugged like a pro during a group shot — she's remarkably gentle one-on-one. She leans into me with every word; her voice is soft, and she laughs when asked about meeting Jennifer Lopez. She is wearing stark-white dad sneakers.
Top and Pants: Marc Jacobs, Shoes: Marc Jacobs, Earrings and Ring: Retrouvaí
Carson's Instagram is studded with behind-the-scenes shots from The Perfectionists, red carpet photos from the Golden Globe Awards, and selfies with the blue wig that her character Evie sports in Descendants ("I love it so much," she says). Her feed is professional without looking too polished, perhaps because she still runs her Instagram account herself — all the show's stars do. The platform is a way to connect with fans, but Carson is quick to assert that it only represents her public self.
"'Sofia Carson' is who I am to the world, but behind closed doors, I am a version of Sofia Carson [that's] different than what you see," she says. "And I want to keep that private. I want to keep that to myself. There are certain things, especially career moments, that I want to share with the world. I pick and choose as I go, but I like to keep my romantic life and my family life private."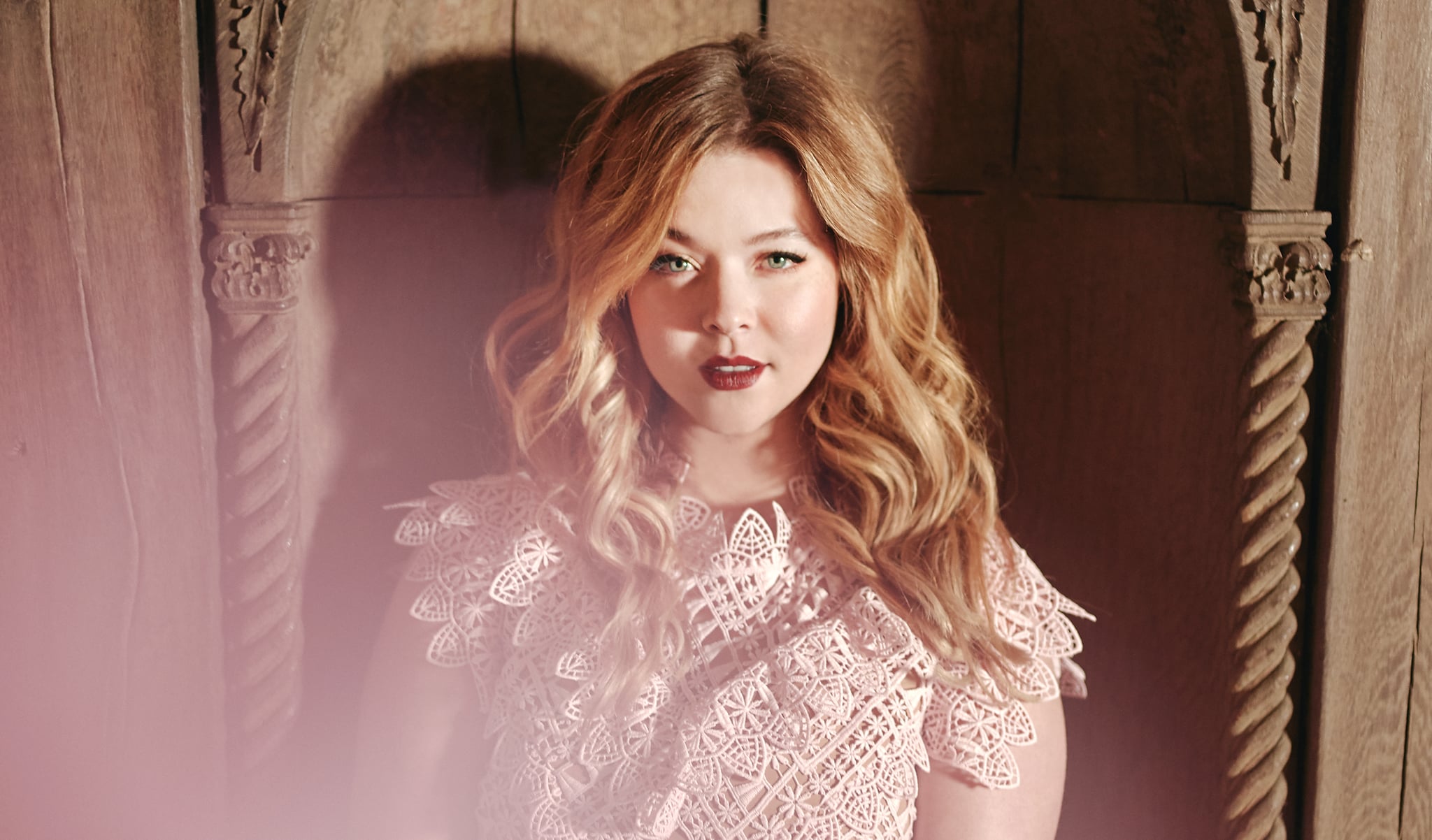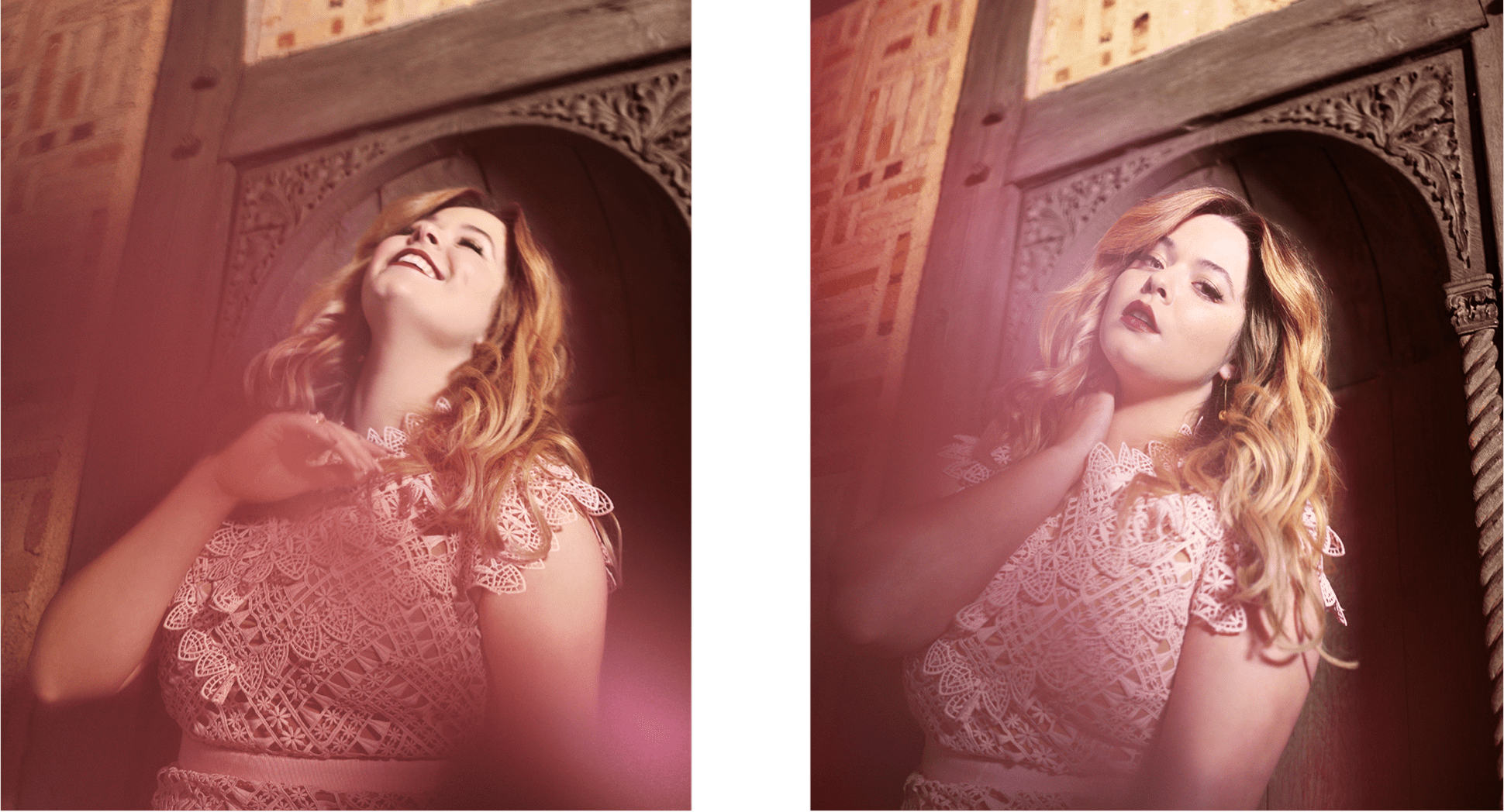 Dress: Self-Portrait, Shoes: Sergio Rossi, Earrings and Rings: Tiffany & Co., Ring: Retrouvaí
It's a completely understandable sentiment, but in a world where paparazzi park outside Starbucks and fan culture suggests that celebrities owe complete transparency, how realistic is it to keep up appearances and maintain a real sense of privacy?
Social media fame is a double-edged sword that Sasha Pieterse knows all too well. On Pretty Little Liars, she played the one and only Alison, whose alleged murder kicked off the plot of the entire series. On The Perfectionists, Alison returns as a professor at the fictional Beacon University. In the pilot episode, a character notably describes her transformation as one "from mean girl to mentor." While Pieterse spent years playing the "mean girl" on screen, she strives to be the latter to her fans.
"Society puts this mask on, and social media has given such a perfect outlet for that," she says. "It's very frustrating at times because everything is documented, whether it's good or bad. You have to choose what you want to be and what you want to put out there."
During her post-PLL stint on Dancing With the Stars, Pieterse put something very personal "out there": her diagnosis of polycystic ovary syndrome, a chronic hormonal disorder that can lead to female infertility. The condition affects up to five million women of reproductive age in the US alone and can contribute to the development of heart disease, diabetes, high blood pressure, acne, and rapid weight gain.
While this was the first time she revealed her diagnosis publicly, Pieterse, who had gained 70 pounds, was open about her years-long struggle with weight fluctuations due to a hormonal imbalance. In 2015, she posted an Instagram saying that she was "under construction" and thanked fans for their support. But by the following year, the body-shaming comments on her social media profiles had become so cruel that she penned an emotional letter. In it, she detailed that not only had people assumed she was pregnant during the throes of her weight gain, but even after she went public with the news of her hormonal disorder, she was disturbed at the number of women who tore her down.
"When I finally figured out what was happening, I felt like I had to say something," she says, looking every bit a life-size porcelain doll in a pink lace dress with dark lips and flawless skin. "Not just for myself, but for awareness. So many women have PCOS and they don't even know. There are so many women that have it and don't talk about it. It's sad that it's taboo."
Though Pieterse wasn't initially a key player as one of the four main stars of Pretty Little Liars, her role grew when it turned out — spoiler alert — her character wasn't actually in the ubiquitous casket. Alison clawed her way out of her burial plot in season four, becoming a series regular until the final episode aired after seven twisty seasons.
The show was wildly successful out the gate, due in part to the rabid fanbase for Sara Shepard's book series of the same name. The YA boom was beginning to fade out on the big screen as the final Harry Potter movie was released and the penultimate Twilight took its bow, but Shepard's whodunnit story, filled with cliffhangers, lent itself to the small screen. The series snagged 4.2 million viewers for season one's Winter premiere — an immense win for Freeform (then ABC Family), and an even bigger win for Lucy Hale, Troian Bellisario, Ashley Benson, and Shay Mitchell, the show's leads.
While viewership remained steady in the two to three million range for years, live viewership had dropped considerably by the grand finale in 2017 — but curiously, social media engagement had not. The series's swan song generated 1.7 million tweets, becoming one of the year's most talked-about episodes of television. The social media success was due in part to the stars, who would live-tweet episodes for the fans, hash out theories with critics, and share precious behind-the-scenes photos on Instagram.
Shepard released the first book in the Perfectionists series while PLL was still on-air in 2015. The two book series stand alone, but Freeform has chosen to weave in characters from PLL in hopes that it can again capture lightning in a bottle. The spinoff has the potential to be another blockbuster for the network, and the five leads again face questions of how to balance fame, reality, and an ever-growing fan appetite for social media content.
Young stars appeal to young audiences, and while adults may know the difference between reality and perception, kids and teens may not. If young celebrities choose to promote perfection, are they doing a disservice to fans? Do they owe it to young followers to come clean about their flaws?
"You never know what someone's going through," Pieterse continues. "Assumptions are really scary — not just with PCOS or the way that I look, but the way we perceive and judge everybody before knowing what's going on in their lives. I don't think it's always negative to want to be better and want people to experience the good parts of you. That makes sense to me, but I think we've gone too far, whether it's editing your photos in Photoshop or making your life look a certain way when it may not be as perfect as you're projecting."
Joining Sasha in the "old guard" is Janel Parrish, whose character has also undergone a transformation since the early days of PLL. Mona, once a social climber hungry for status, is now a counselor at the college. While Parrish is 30 to Pieterse's 23, both exude a quiet confidence that comes with years of juggling personal life with the demands of a successful TV show. Both got married last year, and both revealed exclusive wedding photos in high-profile magazines.
Parrish embraces her big sister role among the cast and feels very protective of the other actors, who she calls her "littles." But while she is the oldest cast member, she denies being the wisest: "Sasha's not much younger than me, but I always go to her for life advice because she's one of the wisest, most mature people I've ever met."
On the day of our interview, Parrish is energetic and eager to make eye contact. She hasn't gone through hair and makeup yet, and her beautiful bare skin indicates she's been blessed with great genes and a natural glow.
When I ask her about how the image of fame contrasts with reality, she draws parallels between the perils of social media and the plot of her show. "Hollywood can look like — and sometimes is — a very glamorous business and a very glamorous world," Parrish says. "But people don't always see the things underneath, like the really long hours or shooting in the rain and being freezing, and pretending that it's Summer."
Being an actor requires some amount of make-believe, and that theme extends to the themes of the show. "These perfectionists, they look so beautiful and perfect — perfect grades, the perfect couple — but there's all this darkness and struggle underneath. Trying to be a perfectionist can kind of drive you mad at times."
Darkness, indeed. The Perfectionists follows a similar story arc as PLL: a group of students in a small, idyllic town unite to unravel an all-consuming murder. In many ways it will feel familiar to fans, but the story has graduated to a new level — and not just because it takes place on a college campus. There are far more sinister things going on among the characters, and they're hinted at throughout the first episode.
"It is this seemingly perfect world on the exterior, and then once you crack the surface, you find imperfections and lies and darkness that we all have inside of each of us," says Carson. "I think the darkness gets heightened in our search for perfection. I think that's kind of infiltrated into everyone's world now through social media. Our world consumed by this strife for this unattainable perfection. That is harmful."
The tone of the show is ominous, but on this day, the set is filled with laughter. Some of the girls are singing along to The Beatles' "I Want to Hold Your Hand" in the hair and makeup area, dreaming aloud about macaroni salad (the kind with pineapple in it), and Eli Brown is scrolling through Instagram. His female costars have an obvious doting affection for the Hollywood newcomer, but he's still the odd man out on a set lined up with 44 pairs of heels and filled with dreamy pastel blouses. He's also not a candidate for the girls' night scheduled for that evening.
Just as they do on the show, each member of the cast takes on a different role within the group when the camera stops rolling. Carson is as quiet as a mouse on set (everywhere but in front of the camera), Pieterse and Parrish are chatty over prepackaged snacks, and Sydney Park is the life of the party. Her laugh can be heard from around the palatial mansion where we're shooting today. After completing her solo photo shoot to the tune of Rihanna's "Work," she's free to devour some dried mango while spitballing ideas for tonight's girls' night ritual.
"Trader Joe's is selling mini waffle sandwiches with caramel and ice cream," says Parrish, excited by an article on her phone.
"We could get those tonight," Pieterse says.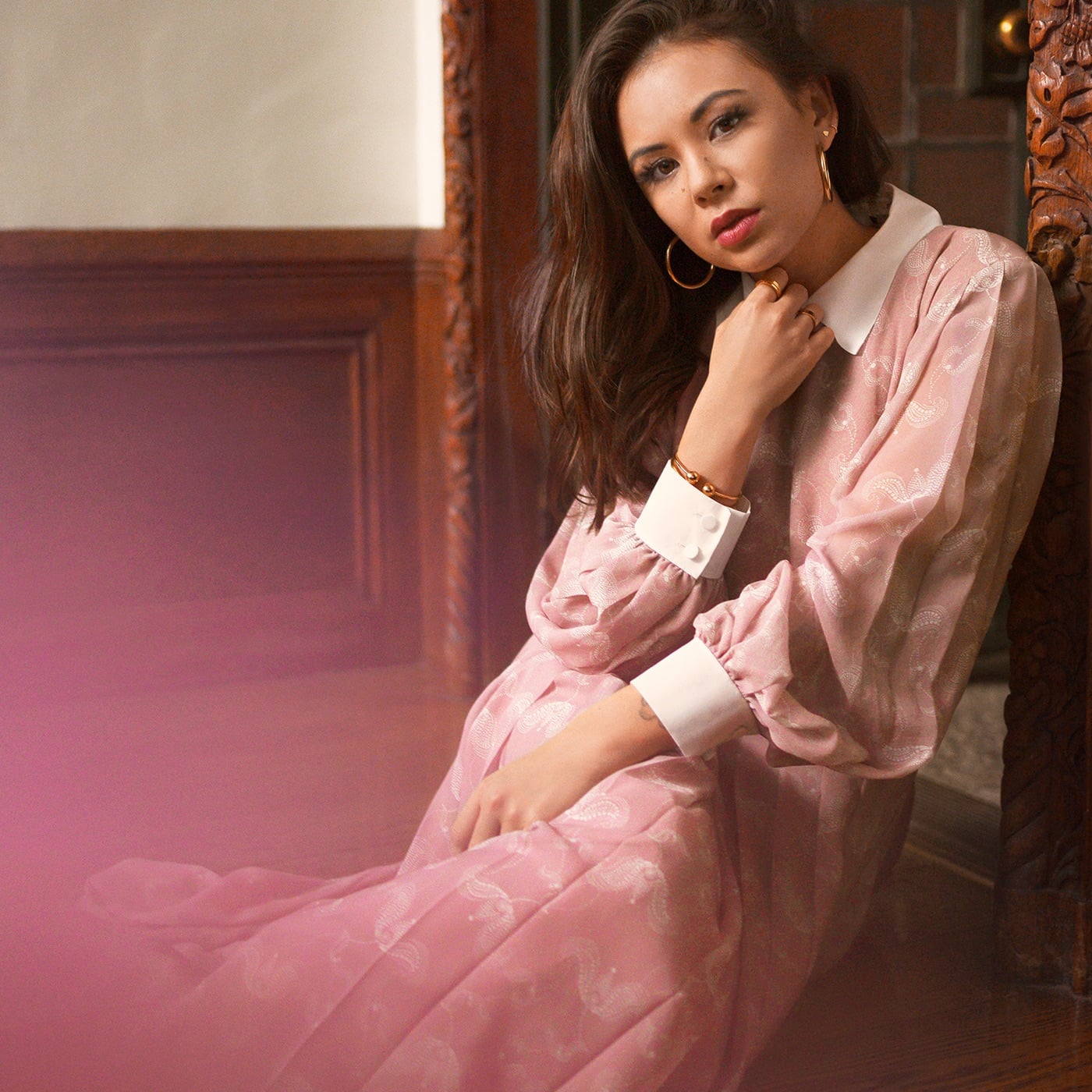 Dress: Fendi, Shoes: Paul Andrew, Ring and Bracelet: Tiffany & Co., Earrings: Jennifer Fisher
When I ask Park for her take on perfectionism, she's succinct, a trait likely sharpened by years of interacting with the press. While her name recognition may not be as high as that of her costars, she's been in Hollywood since 2006, when she scored a recurring role on That's So Raven at age 9. Since then, she's appeared on numerous TV series from Nickelodeon fare like Instant Mom to AMC's long-running hit The Walking Dead.
"You find yourself comparing yourself a lot to other people and their highlight reel — what you're seeing," she says. "We all do it. I'm not going to show the worst parts of me. I'm not going to show my bad days on Instagram. Some people do, but at least for what my job is, I have to keep this image, and it's a lot of pressure."
It's surprising to hear a wholly different take from her costars. Park recognizes the importance of seeming polished in her industry, and she's here for it.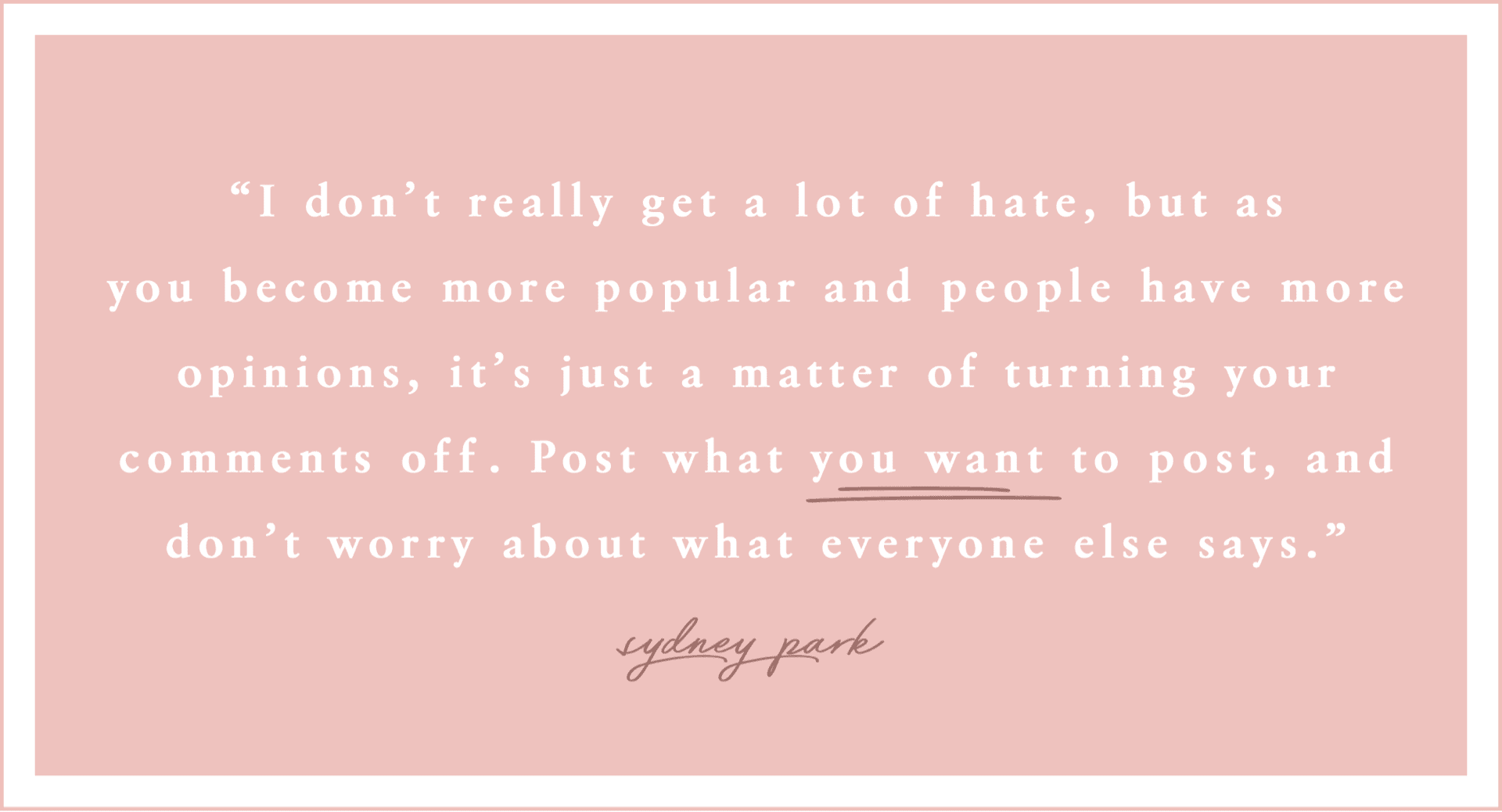 Dress: Rebecca Taylor, Shoes: Christian Louboutin, Rings: Retrouvaí and SheBee, Earrings: SheBee
"It's tough trying to maintain an image, whether that's being polished, or edgy, or sexy. Or, are you sexy enough? Are you pretty enough? Are you skinny enough? Are you thick enough? People are not really that forgiving out here. They always say Hollywood can just chew you up and spit you back out, and I definitely think that is an underlying theme in The Perfectionists as well. What will you do to get ahead? What will it take? And in Hollywood, you're constantly asking yourself those questions because of the insecurities that it breeds."
The Perfectionists sees Park playing Caitlin, a buttoned-up student who unwittingly stumbles onto an absolute mess of a murder. As is protocol for Sara Shepard's characters, it's clear from the get-go that Caitlin has her own trove of secrets. In contrast, Park lives her life out loud. The unrestrained actress swears like a sailor between shoots and belts out the lyrics to "Drunk in Love" during the group shoot.
"I don't really get a lot of hate, but obviously as you become more popular and people have more opinions, it's just a matter of turning your comments off. Post what you want to post, and don't worry about what everyone else says. It's not for them, really. I mean, if they have something negative to say, then that's on them."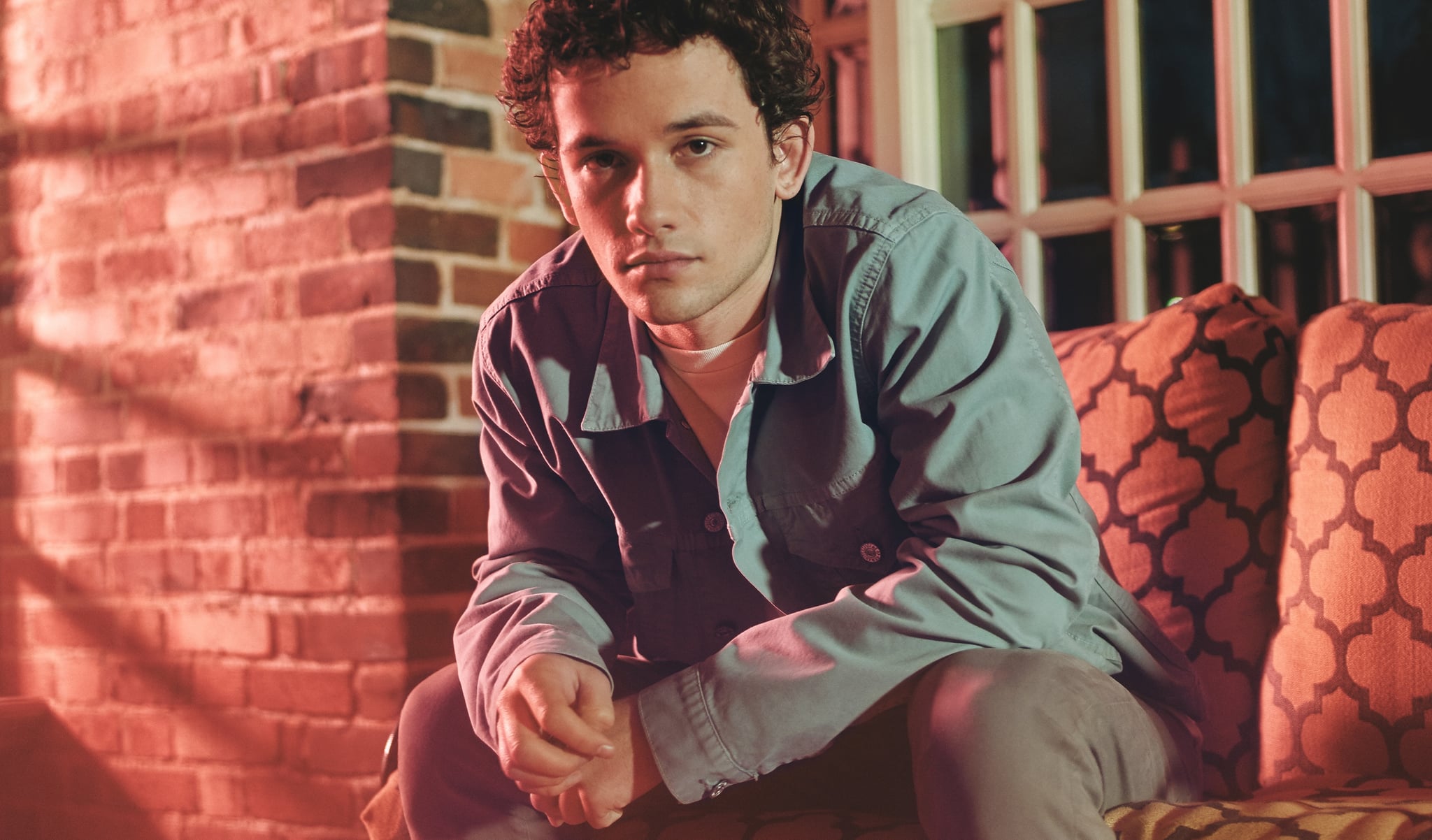 Pants: Mr. Turk, Suede Jacket: Todd Snyder, Tee: Maison Kitsuné, Shoes: Common Projects
If Park is the wild card, unabashed and unafraid, Eli Brown is the unsuspecting new kid on the block.
The 19-year-old actor, who plays the character of Dylan, was plucked out of Eugene, OR, for his first-ever onscreen role, which resulted from his first-ever audition, a fact that makes the hustling females on the cast groan in disbelief. Despite his lack of a résumé, Brown already has upwards of 35,000 followers on Instagram, where he posts a lot of black-and-white photos of idols Jeff Buckley and Jim Morrison.
When I ask him if he's alarmed that droves of new fans have already descended upon his comments, he replies, "It's kind of crazy, and the show's not even out. It comes with a lot of attention. And I don't like being the center of attention." He says this as he's twisted himself into a pretzel in his chair, his worn gray Fender t-shirt now obscured by a tangle of limbs. When I point this out, he smiles and unfurls his slender frame. Unlike the women of the cast, Brown isn't accustomed to press yet. He doesn't have long, thoughtful answers, and he projects a sense of apathy about how he's perceived. He's currently reading a Led Zeppelin biography — an actual paperback that may or may not be from his local library. When asked whose career he'd like his own to emulate, he says Meryl Streep (Park later laughs at this fact). The last show he watched was Entourage, which he's seen "from start to finish several times." His least favorite part of the job is the long hours he spends waiting for something to do. While a "hurry up and wait" pace is common on TV and movie sets, that reality leaves plenty of time for Eli to read a book while his costars happily kill time on their phones.
The whole "I don't care what you think of me" schtick isn't a late teens defense mechanism. He seems genuinely content to be disconnected from current pop culture. When I mention This Is Us, he asks, doe-eyed, "What's This Is Us?" It seems his costars call him "Grandpa Eli" for a reason.
No one understands the pressure these young stars will be under better than showrunner I. Marlene King. The driving force behind both PLL and The Perfectionists, King is a self-professed "mama bear" to her casts.
"We promote an on- and off-set environment where people feel like they can come to me and confide in me and just be truthful and honest," she tells me via a phone interview after the photo shoot. "We're all very supportive of each other. We call ourselves the PLL family, and we take care of each other like a family — it's not just a word we use."
I ask if it's difficult to see her TV kids cope with personal struggles in the public eye, as Pieterse did with her PCOS diagnosis.
"It's not easy," she admits. "People can be very cruel on social media, and I say just ignore the negative. It's hard sometimes, but don't react to it. Ignore it. Because you don't want to give those online bullies a platform to have a dialog with you."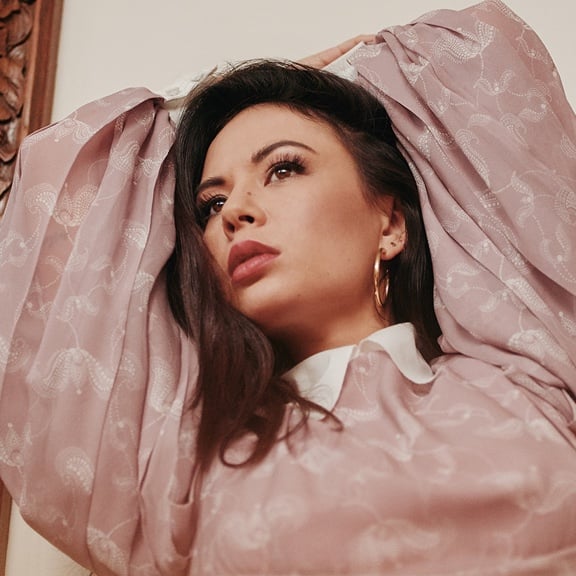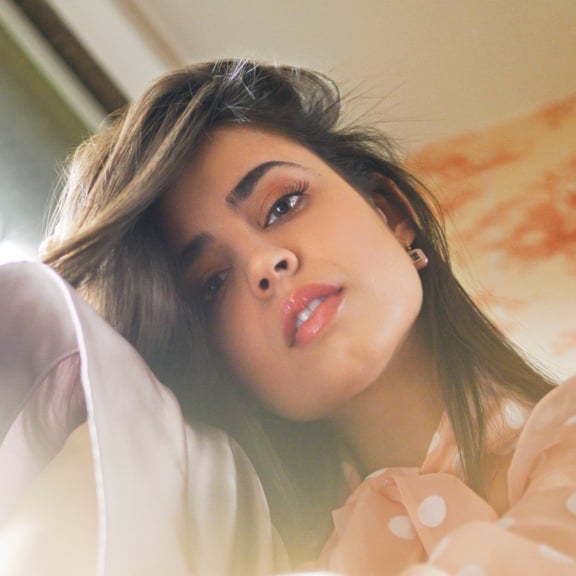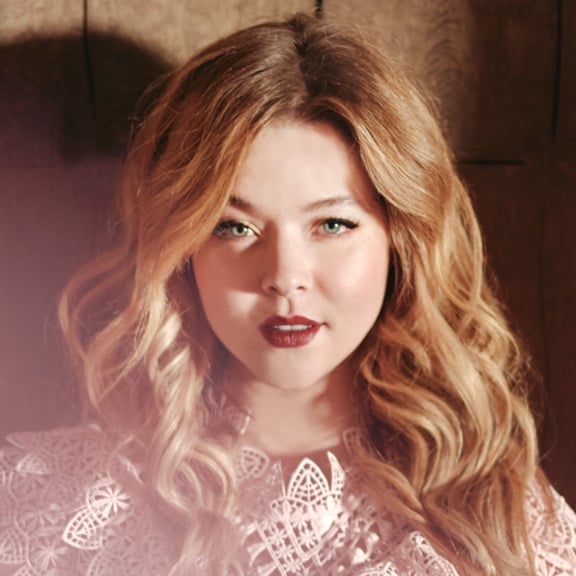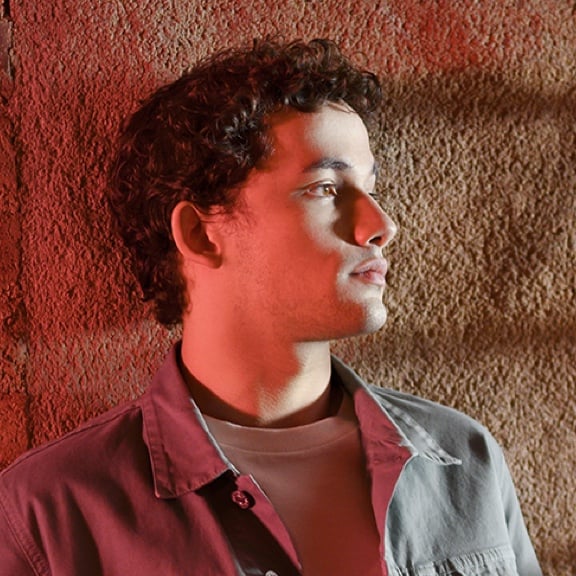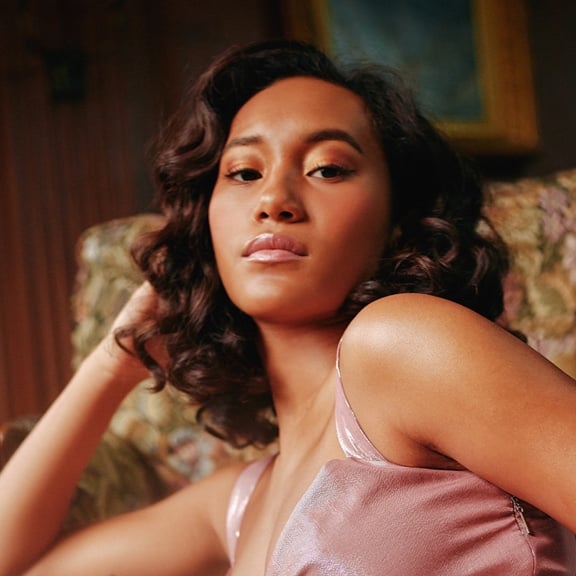 Janel Parrish
Sofia Carson
Sasha Pieterse
Eli Brown
Sydney Park
Age: 30
Star sign: Scorpio
Hometown: Oahu, HI
Instagram followers: 6.5M
What she listens to on set: Shawn Mendes and Ariana Grande
Last TV shows she binge-watched: Ozark and The Good Place
Last movie that made her cry: The Greatest Showman
Emoji she'd use to describe The Perfectionists: 🤤👗🗡
Heels or flats: Heels

She's right: no matter how much a celebrity shows off their life on social media, we can't purport to know them, not fully. There's a line between the Instagram fantasy and reality, albeit a blurry one (just ask Pieterse, who spoke with surprising fondness of a man in Germany who has a tattoo of her face). So what, if anything, is an actor's responsibility to their fans? What responsibility do any of us have to make the not-so-perfect details of our private lives, public?
"I think it's to be honest," says Carson. "To be 100 percent myself and to start conversations, and to be open about topics that I think are important. I believe that true beauty lies in imperfections and in our quirks. And what makes us different and what makes us beautiful lies in being imperfect."

Editorial
Editors: Nancy Einhart, Lisa Sugar Copy Editor: Chris Roney Talent Booker: Kristin Harris
Creative
Photographer: Evaan Creative Direction: Jenny Anna Ung Wardrobe Styling: Dana Avidan Cohn Makeup: Luce Cousineau Hair: Autumn Sanders Design: Joslin Lee, Jae Payne Production: Sarah Rudoy, Jonathan Rinkerman Video Editing: Jesse Spellman Site Development: Shilpa Shetty, Yilong Li, Sarabjot Kohli, Patrick McDougle, Sabrina Eldredge