ICYMI: Kamala Harris's Stepdaughter, Ella Emhoff, Is Deeply, Deeply Cool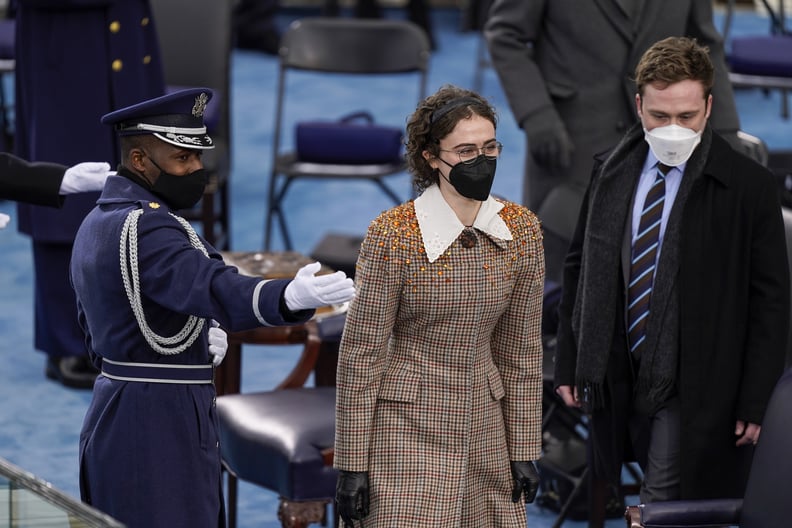 Getty | Kent Nishimura
You definitely noticed Ella Emhoff, Kamala Harris's stepdaughter, at the presidential inauguration. Thanks to her scene-stealing crystal-embellished coat (and her hilarious expressions when caught by the camera), Ella has become something of an overnight sensation. But if you think she's just the VP's stepdaughter, think again!
Ella, as it turns out, is incredibly cool in her own right, with a quirky, colorful, hipster style and a budding career in fashion. Not only does she design clothes, she's politically aware and makes sure to give back to communities that need it and elevate other voices that need hearing. Ahead, we've rounded up a few of our favorite facts about Ella — and why we're certain she's going to be one of this administration's biggest family stars!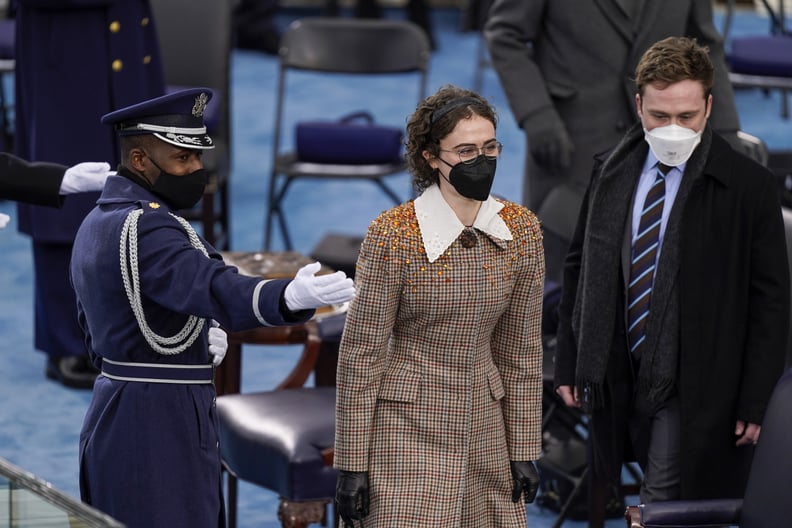 She's the Younger of 2 Siblings
Ella is the younger of Doug Emhoff's children with his ex-wife, Kerstin. Ella is 22 years old while her brother, Cole, is 26.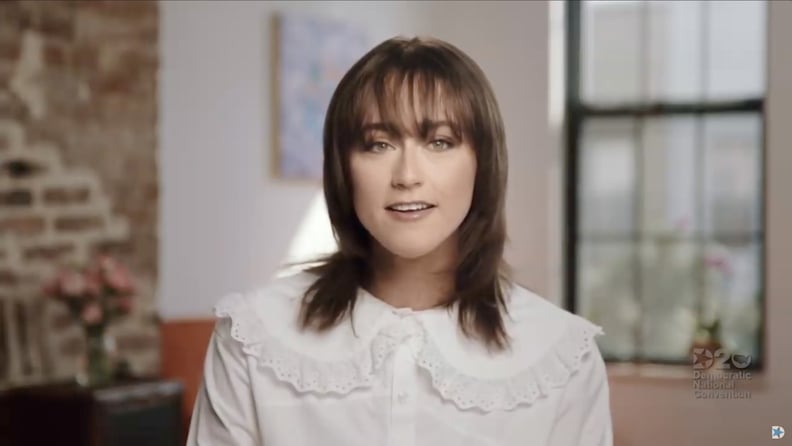 She's Named After a Jazz Icon
Both Ella and her brother are named after jazz icons. As stepmother Kamala Harris revealed in an essay for Elle, Ella is named after Ella Fitzgerald, while Cole is named for John Coltrane.
She's a Fashion Designer
Ella isn't just a budding fashion icon — she's a designer too! As her Instagram and website show, she specializes in creating quirky, colorful knitwear, from traditional items like sweaters and hats to more unusual pieces like bike shorts and swimsuits. As Vogue reported after the inauguration, Ella is actually studying at Parsons, the famed design school, where she's currently a senior.
As you might expect, Ella takes her fashion choices very seriously, and she put a lot of thought into her ensemble for the inauguration. "My mood board was very 'little girl,' in a sense, a lot of scalloped collars and big silhouette shoulders and small buttons," she told Vogue. "I was going for something girlier, to embrace my feminine side — especially after that suit that I felt so great in — because, like, how many times do you prepare yourself to attend an inauguration? This momentous of an event deserves a momentous outfit."
She Likes to Give Back
Ella sells her designs, but she also uses her creativity to do some good in the world. From time to time, she runs raffles, where she directs fans of her designs to donate to a good cause in order to be entered to win pieces from her collections. In November 2020, for instance, she held a raffle benefiting For the Gworls, a collective that works to raise money to assist Black transgender people with rent, necessities, gender-affirming surgeries, and more.
She's a Visual Artist Too
A quick glance through Ella's Instagram reveals that she's something of an eclectic, artsy soul. Pictures of her visual art can be seen alongside her fiber work, proving her multitude of creative talents.
She's Proud of Her Tattoos
Ella's love for art extends well beyond just creating art pieces of her own. Even her own body is a testament to her creativity: she's got several quirky tattoos on her arms, including flowers, a cow, and a bacon-and-eggs smiley face.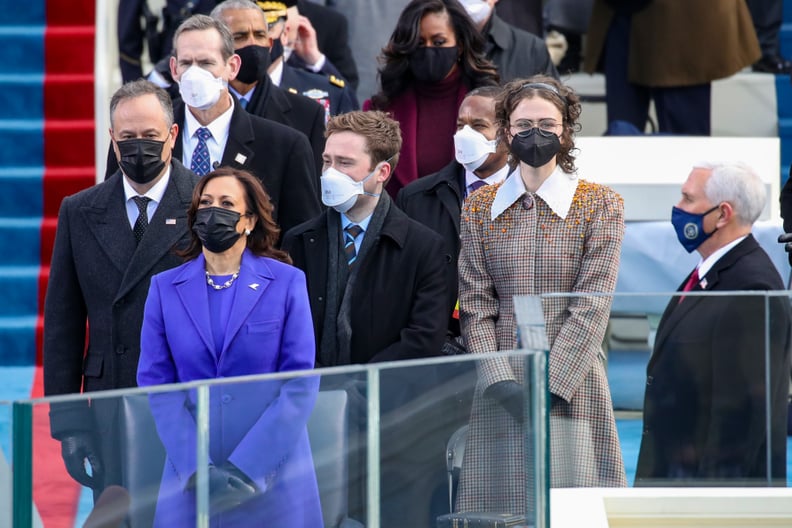 She Loves Being Part of a Blended Family
Ella, who famously calls her stepmom "Momala," has spoken several times about the healthy dynamic of their blended family. "The level of parenting between the three of them is very different now that we're both in our 20s and are kind of able to make decisions. So with hair and tattoos and things like that, I think they're all in the realm of like, 'I don't understand it, but I want you to be who you want to be,'" she told The New York Times. "They have good communication between the three of them. They are really a unit, like a three-person parenting squad. It's really cool."