Ella Emhoff, aka Kamala Harris's Step-Daughter, Is Clearly a Style Star in the Making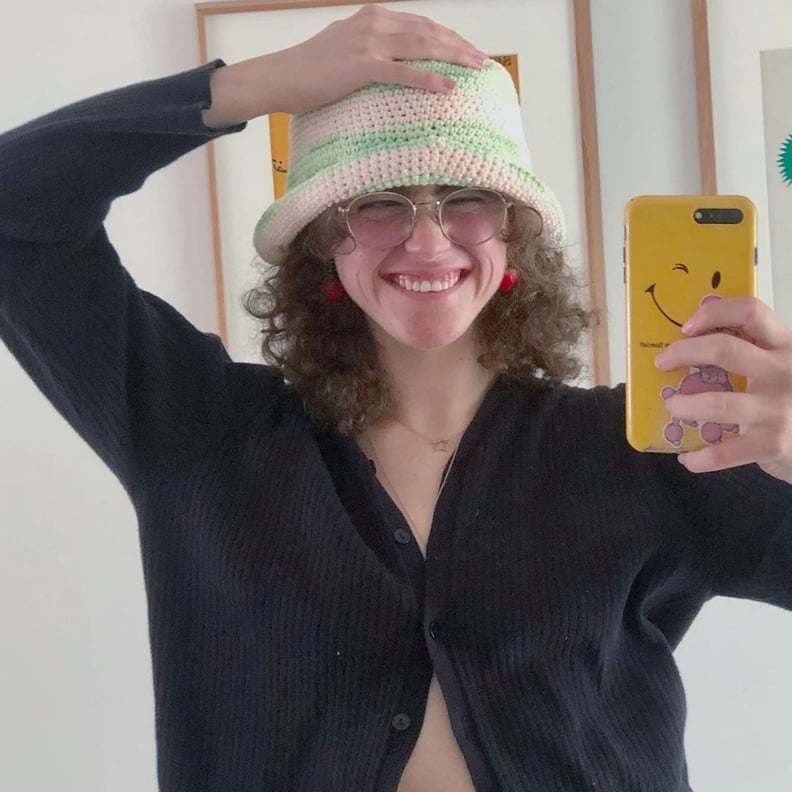 There were a ton of colorful, stylish outfits at the 2021 presidential inauguration, but there was one person who pretty much stole the show: Kamala Harris's stepdaughter Ella Emhoff. The second gentleman's daughter low-key stole everyone's attention, as well the internet's heart, wearing a crystal-embellished Miu Miu coat. Obviously, we wanted to learn more about Ella's personal style since she pretty much nailed occasion-wear to a T. It turns out that Ella is a fashion designer and student at the Parsons School of Design in New York City.
While taking a look at her Instagram account, it's easy to see that she's clearly a style star in the making. Her personal style is laidback and effortless. She even crochets her own pieces and sells them, how cool is that? She's often seen showing off her crochet designs, ranging from a floral sweater to a beanie, on her 'gram, along with an array of vintage tees. Scroll on to see some of our favorite looks ahead. There's no way you won't fall in love with her dope personal style.
Somehow Ella looks cool even in this Blue's Clues-inspired vest.
A matching checkered bikini top, bucket hat, and handbag? Sign us up.
Pairing a checkered shirt with patchwork jeans.
Beach ready in an animal-print bikini and big hat.
Wearing a tank top with one of her drawings and a headscarf.
She hand knit this striped red dress.
Styling a vintage tee with patterned tights and boots.
Wearing a pink and green crochet sweater.
Styling one of her knit designs with a white tank top.
Styling a black button-up sweater with a crochet hat.
Styling a white tank top with a black hat and leather shoes.
Pairing a leopard-print tank top over a white tee.
Styling a pink floral coat with a black shirt and cat-eye sunglasses.
Going for a sporty look in a blue bomber jacket and shorts.
At the beach wearing black shorts, a white tee, and a floral headscarf.