How Much Do You Know About Kerry Washington's Husband, Nnamdi Asomugha?
Olivia Pope's onscreen relationship with Fitz Grant on Scandal may have been . . . well, complicated, but Kerry Washington's relationship with her IRL husband, Nnamdi Asomugha, seems far more adorable than deplorable. Kerry is notorious private when it comes to her marriage and family, and though she and Nnamdi are rarely photographed or even seen together, the two tied the knot all the way back in 2013. According to the Daily News, the couple met after Nnamdi went with a mutual friend to see Kerry perform in Race on Broadway, and Kerry confirmed as much in an October 2018 interview with Marie Claire. "The last time I did theater, it completely transformed my life," she shared. "That's where I met my husband."
So who exactly is Kerry's husband? As well as being a former NFL cornerback who played for the Raiders, the Eagles, and the 49ers, Nnamdi is also a producer and an actor. Though he landed his first role in 2009 on Friday Night Lights, he took on acting full-time after officially retiring from the NFL in 2013. Since then, he's appeared in the films Fire with Fire and Hello, My Name Is Doris. He also served as a producer for Beasts of No Nation and Crown Heights, the latter of which he also starred in (and received a nomination for best supporting male at the 2018 Spirit Awards). Coming up, you can expect to see him in the forthcoming drama Sylvie, which is set to premiere sometime in 2020. Until then, please enjoy these rare but beautiful photos of Kerry and Nnamdi together over the years.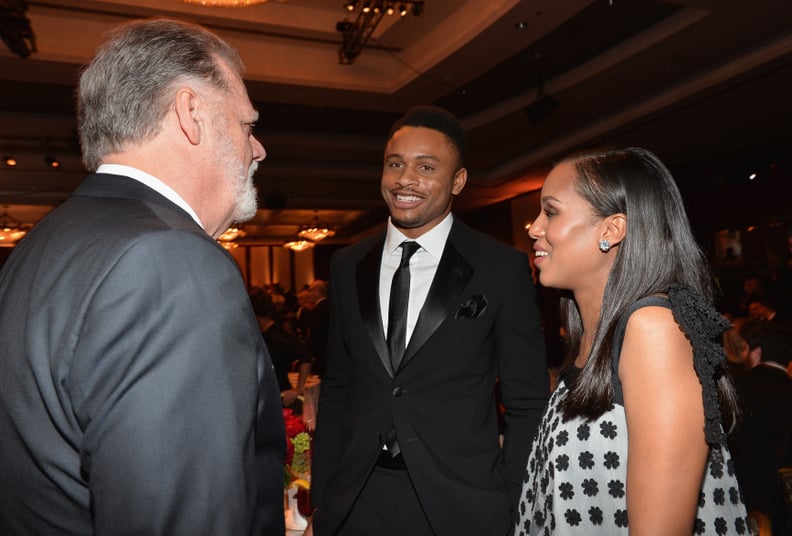 Kerry Washington and Nnamdi Asomugha at the 66th Annual Directors Guild of America Awards in 2014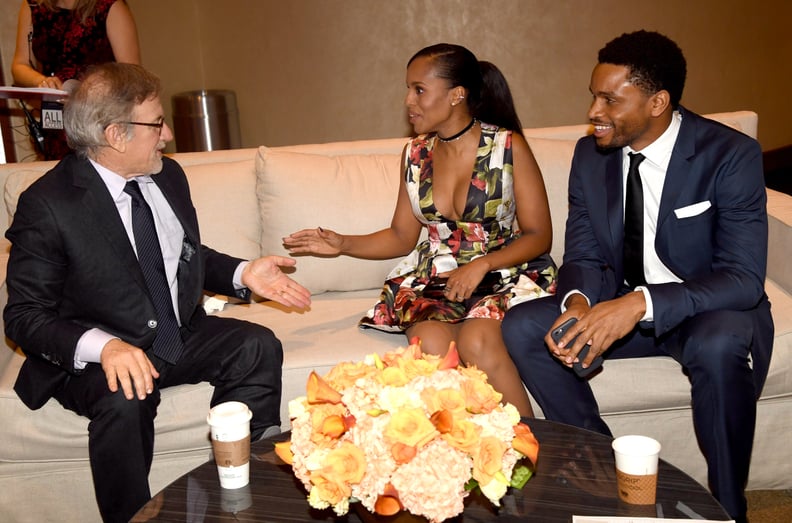 Kerry Washington and Nnamdi Asomugha at the Humanity Gala Benefiting USC Shoah Foundation in 2016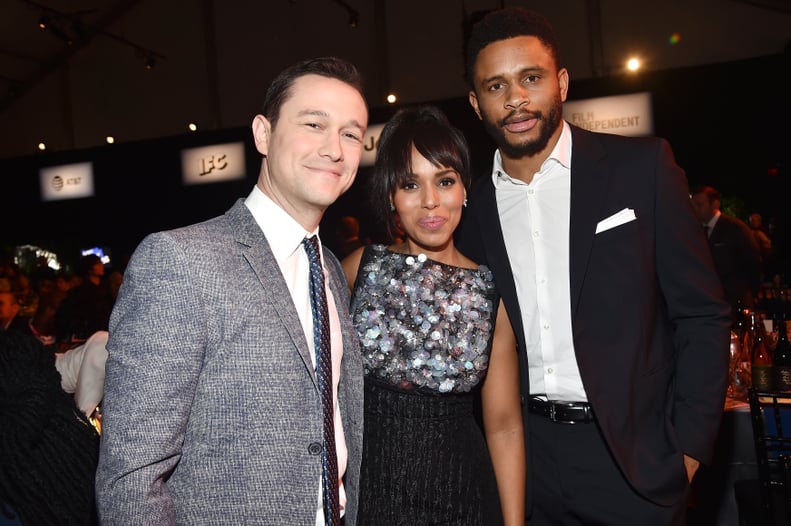 Kerry Washington and Nnamdi Asomugha at the 32nd Annual Film Independent Spirit Awards in 2017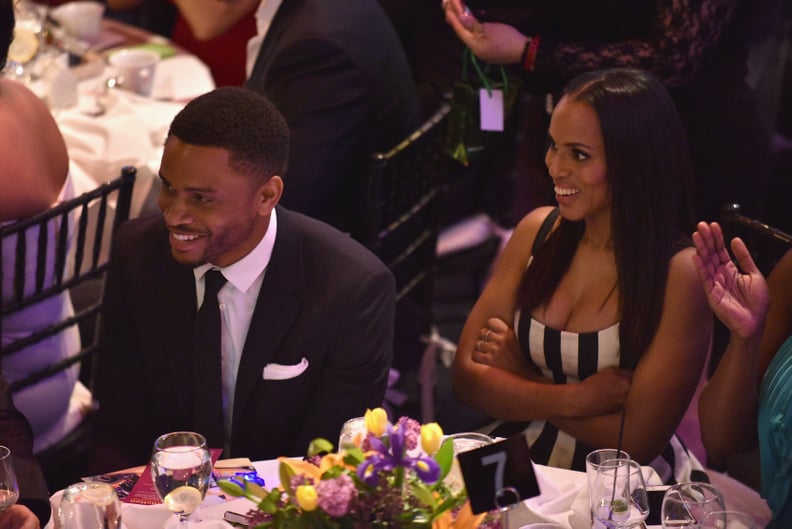 Kerry Washington and Nnamdi Asomugha at the 1st Annual Bronx Children's Museum Gala in 2017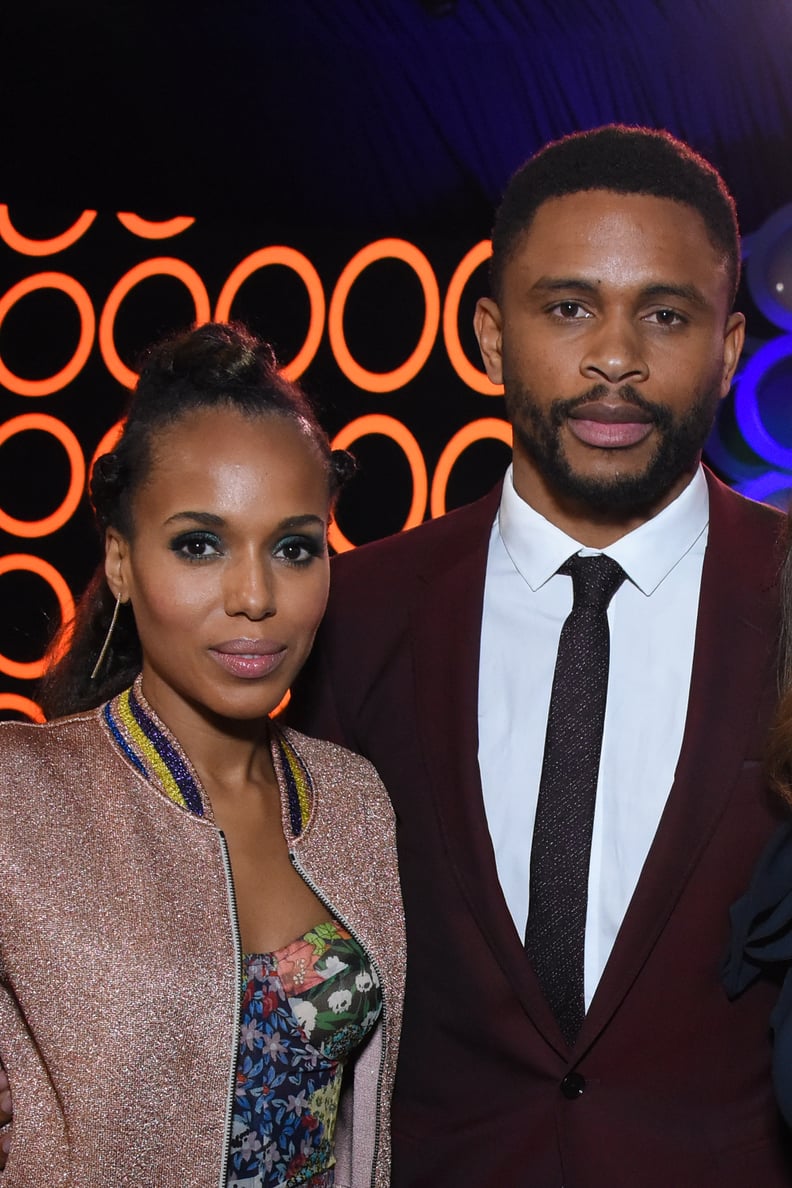 Kerry Washington and Nnamdi Asomugha at the 33rd Annual Film Independent Spirit Awards in 2018
Kerry Washington and Nnamdi Asomugha at the If Beale Street Could Talk Screening in 2018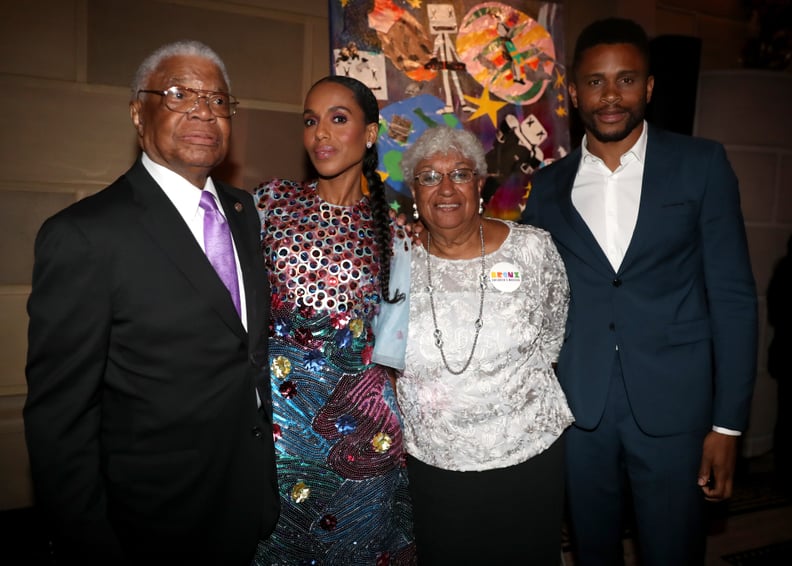 Kerry Washington and Nnamdi Asomugha at the 3rd Annual Bronx Children's Museum Gala in 2019