Everything to Know About Rebel Wilson's Fiancée, Ramona Agruma
Rebel Wilson has finally found her "Disney princess" and now they're getting married! On June 9, 2022, the "Senior Year" star revealed her romance with her then-girlfriend, Ramona Agruma, on Instagram, an announcement that also included her publicly coming out. "I thought I was searching for a Disney Prince… but maybe what I really needed all this time was a Disney Princess 💗🌈💗 #loveislove," Wilson wrote in a caption.
Fast forward to February 2023, Wilson's "Disney princess" is now her fiancée after she, again, announced her latest relationship update via Instagram. "We said YES! 💗💗," she captioned a post showing off her engagement ring. "Thank you @tiffanyandco for the stunning ring 💍 and to Bob Iger and the incredible team at Disneyland @disneyweddings for pulling off this magical surprise!"
Sparks flew between Wilson and Agruma weeks prior to the two publicly embracing their relationship. In a May interview withPeople, Wilson revealed that they were set up by a friend and initially met over the phone before seeing each other in person, though the actor never mentioned Agruma by name. She also shared that she thought their "old-school" way of starting a relationship was "very romantic."
"I think going through the process of finding more self-worth, I think that what you want in a partner is elevated and so it's great to have someone who feels like an equal partner and be in a healthy relationship," she said of Agruma. "There were times — I'm not saying with all my exes, they're great — but there were some times that I was probably putting up with that I shouldn't have. So it feels different to be in a really healthy relationship."
Since their public reveal, Wilson and Agruma have attended a handful of events together, including the 2022 US Open and recent debut of Dubai's Atlantis The Royal hotel — where Beyoncé also put on a greatest hits performance — celebrated holidays together, and even had a romantic getaway vacation to Italy. But many may still be wondering who's the woman keeping a big smile on Wilson's face.
Ahead, read everything we know about Agruma.
01
She's Low-Key About Her Personal Life
On June 9, 2022, Wilson went public about the pair's romance by sharing a photo of the two on Instagram. "I thought I was searching for a Disney Prince… but maybe what I really needed all this time was a Disney Princess 💗🌈💗#loveislove," she captioned her post about Agruma. Initially, Wilson's girlfriend seemed a little more low-key about her personal life than she is, as her Instagram page was previously private, but she's since shared more details about the couple and her life in interviews and on social media.
02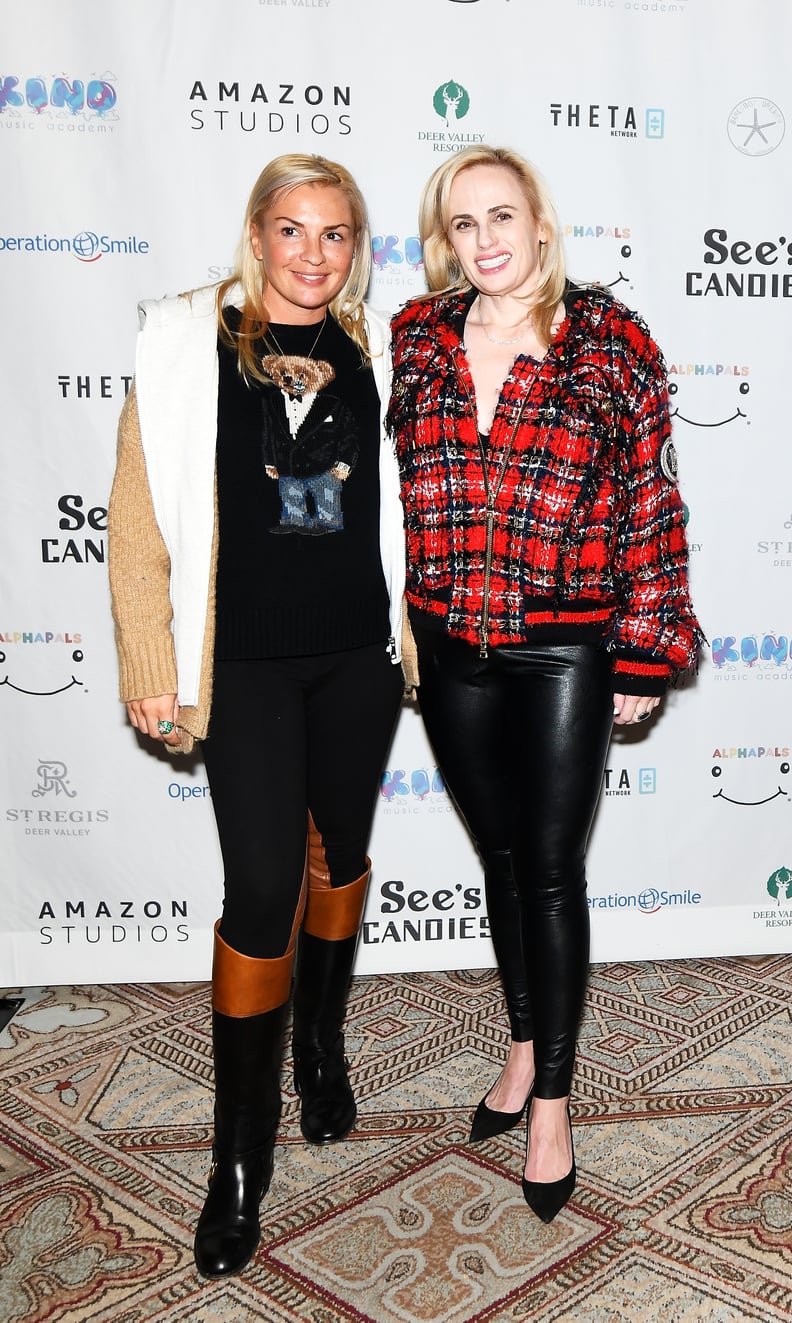 She Met Rebel Wilson Over the Phone Before Meeting in Person
Before Wilson made their relationship known, the "Pitch Perfect" alum told People the old-fashioned way she met her new partner. "It was a setup through a friend," Wilson revealed. "We spoke on the phone for weeks before meeting. And that was a really good way to get to know each other. It was a bit old-school in that sense — very romantic."
03
She and Rebel Wilson Attended the Vanity Fair Oscar Party Together
Shockingly enough, Wilson and Agruma hid in plain sight months before going public. First, the pair attended a Los Angeles Rams game together with friends back in January 2022. Then the two went to the 2022 Vanity Fair Oscar party that March. They even shared a cute video together on Instagram all dolled up for the event.
04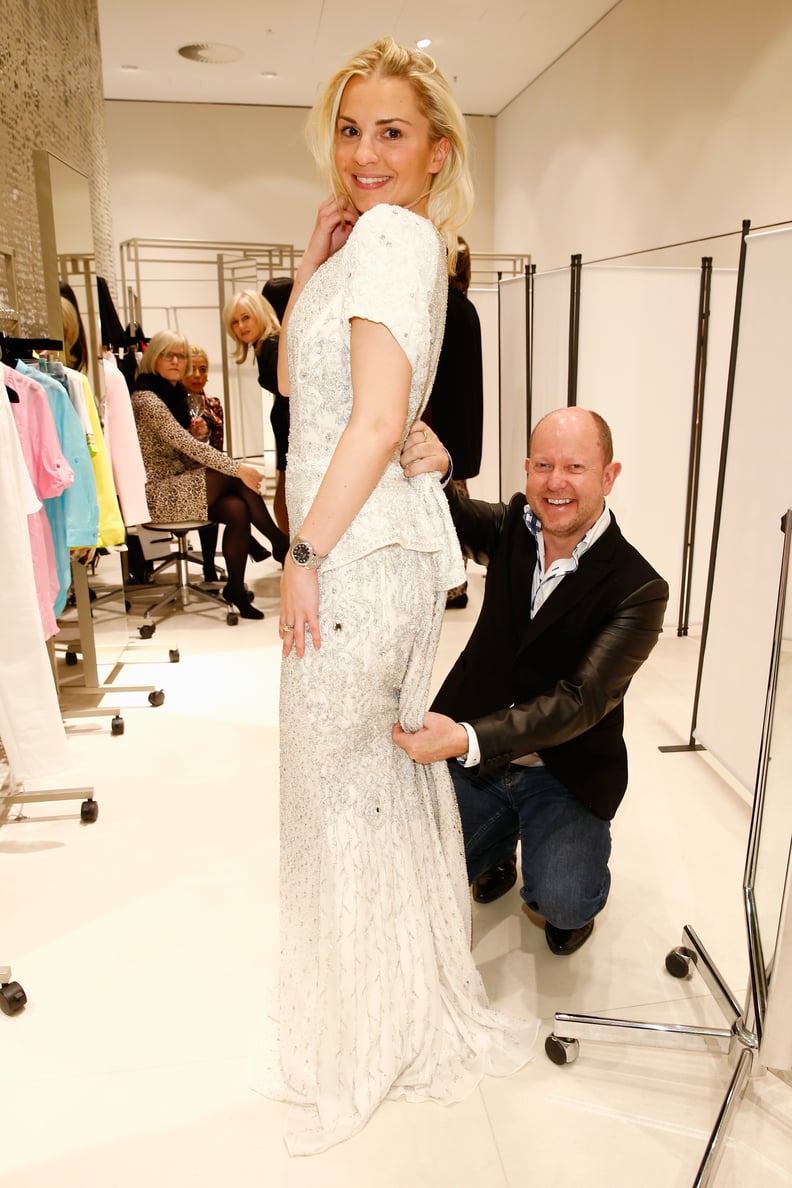 She's the Founder of a Sustainable Fashion Brand
In 2021, Agruma founded her LA-based sustainable clothing brand named Lemon Ve Limon. Made in Turkey, the website for the designer's brand states that it only uses "the finest fabrics and environmentally friendly dyes."
05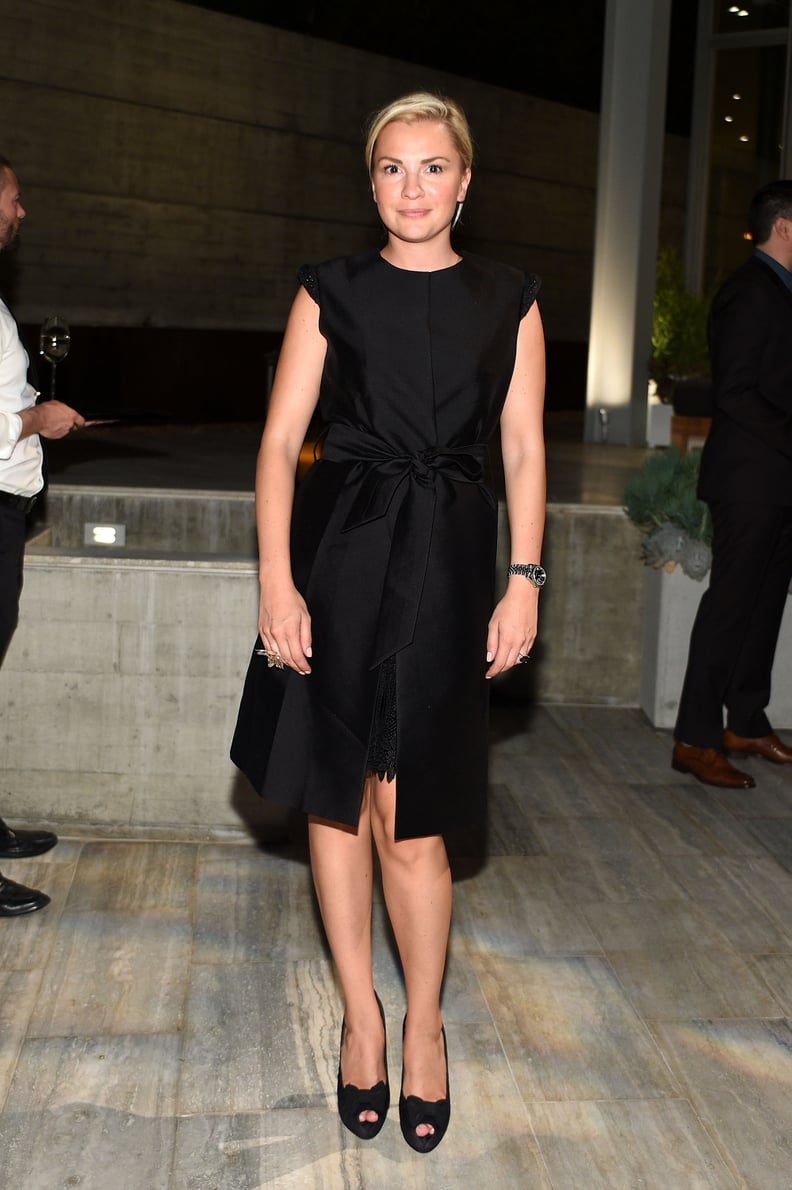 She Also Owns a Celebrity Jewelry Brand
Not only is Agruma a fashion designer, she's the founder of a celebrity jewelry brand, too, named DeLys joaillerie. According to her Twitter bio, Agruma also serves as the brand's creative director. DeLys joaillerie has been worn by celebrities like Hailee Steinfeld and Bella Thorne.
06
She Started a Clothing Brand With Rebel Wilson
After a few months of dating, in November 2022, Agruma announced on Instagram that she launched a clothing brand with Wilson called R&R Club, which, according to their website, is "all about royally relaxing." "Rebel and I created some super limited, comfy, and pretty hoodies and sweats for this Holiday season!" she wrote in a caption, alongside a photo of the actor modeling their lounge set.
07
She's Helping Rebel Wilson Raise Her Daughter
In November 2022, Wilson revealed that she welcomed her first child, a daughter named Royce Lillian, via surrogate. "I am forever grateful to everyone who has been involved, (you know who you are), this has been years in the making…but particularly wanted to thank my gorgeous surrogate who carried her and birthed her with such grace and care," she wrote in an Instagram post. ". . . I am ready to give little Roycie all the love imaginable. I am learning quickly . . . much respect to all the Mums out there! Proud to be in your club."
Though it's unclear whether Wilson chose to start her motherhood journey before or after she started dating Agruma, the entrepreneur — who planned Wilson's secret baby shower, per People — is doing her part to help Wilson raise her baby girl anyhow. In a November interview with Australia's "The Morning Show," Agruma opened up about the "life-changing" experience with her fiancée and said, "It's like you start thinking about someone else instead of yourself, priorities change." She added: "You don't know what it's going to be like until you're actually in that situation. It's been amazing, it's truly life-changing, but in a good way."