Rebel Wilson and Ramona Agruma Are Engaged
Rebel Wilson and Ramona Agruma Are Engaged: "We Said YES!"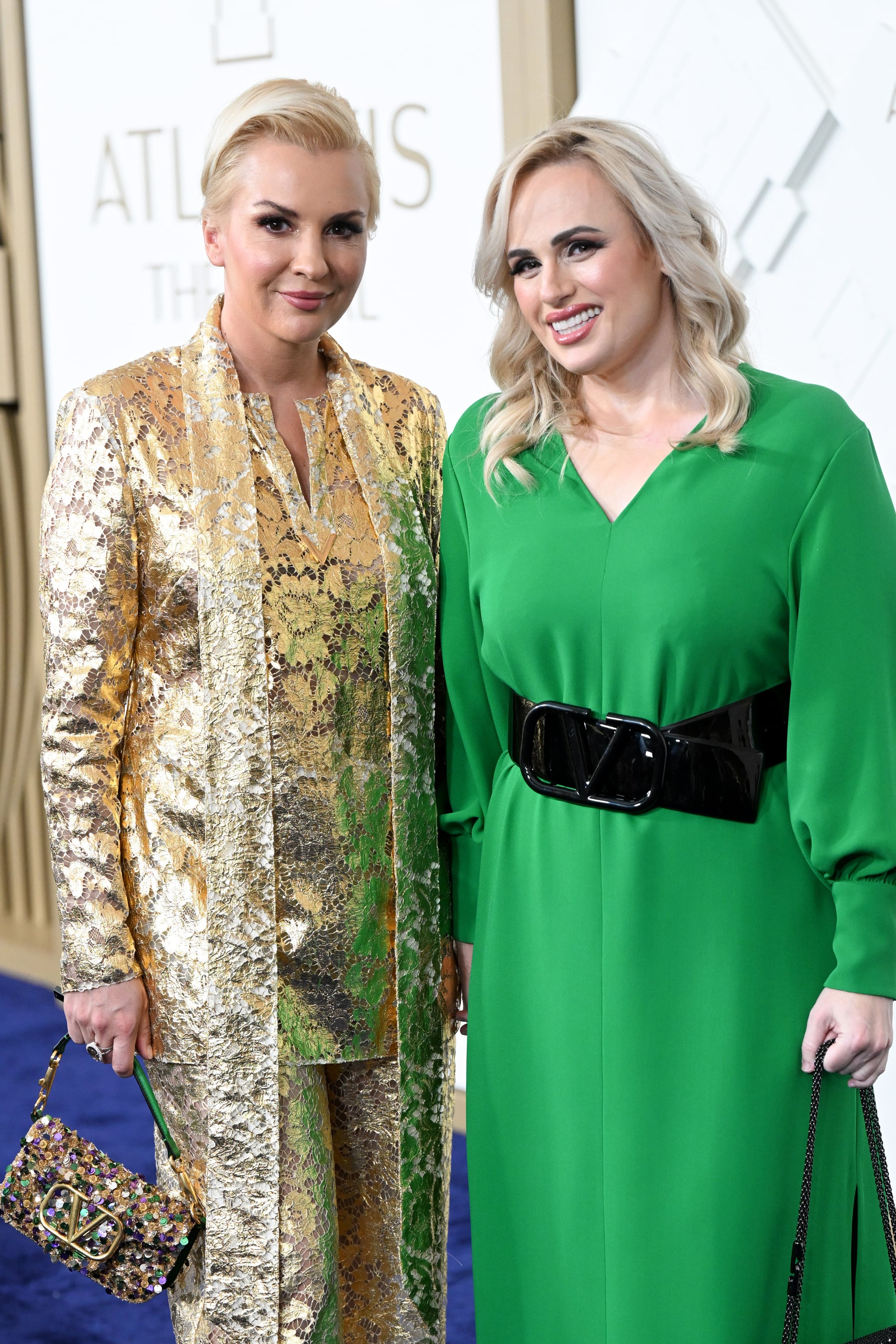 After finding her Disney princess in 2022, Rebel Wilson is ready for her fairy-tale wedding. On Feb. 19, Wilson and Ramona Agruma announced they're engaged. The "Pitch Perfect" actor shared the news in an Instagram post captioned, "We said YES! 💗💗 Thank you @tiffanyandco for the stunning ring 💍 and to Bob Iger and the incredible team at Disneyland @disneyweddings for pulling off this magical surprise!"
Wilson shared two photos alongside her announcement. In the first, she and Agruma are wearing matching white-and-pink striped shirts and kissing, as the Lemon Ve Limon founder shows off her ring. The second photo features the couple kneeling in front of Cinderella's castle at Disneyland while flower petals shower down around them.
The couple's famous friends headed to the comments to offer their congratulations. Brittany Snow wrote, "Rebs!!!! Magical 😍😍😍 congrats you two!! 💕💕💕." Paris Hilton added, "Love you girls! So happy for you two! 🥰 Such a magical way to get engaged✨👸🏼💍👸🏼✨ Congrats! 🥂." Meanwhile, Rosie O'Donnell commented, "so happy for u."
Wilson and Agruma's Disneyland engagement is fitting given that Disney has played a role in their relationship ever since the "Senior Year" actor first announced they were dating in June 2022. "I thought I was searching for a Disney Prince . . . but maybe what I really needed all this time was a Disney Princess," Wilson captioned the post.
Prior to confirming she was dating Agruma, Wilson told People in May of that same year that she met her significant other through a mutual friend. "It was a setup through a friend," she said at the time. "We spoke on the phone for weeks before meeting. And that was a really good way to get to know each other. It was a bit old-school in that sense — very romantic."
Since confirming their relationship, Wilson and Agruma have attended the US Open together and vacationed in Italy. In November 2022, Wilson welcomed her first child, a daughter named Royce, via surrogate. Since Royce's arrival, the little one has joined Wilson and Agruma on several outings in which they've shared photos from on their respective Instagrams.