You might not immediately recognize celebrity hair stylist and entrepreneur Jen Atkin, but we guarantee you've seen her somewhere — and that place was probably awesome. Maybe you spotted Jen on Keeping Up With the Kardashians, or maybe you've seen her working with her long roster of famous clients, including Jennifer Lopez, Gigi and Bella Hadid, and BFF Chrissy Teigen, who she'll be joining on the stage at POPSUGAR Play/Ground! Jen will be moderating a Q&A with Chrissy, and judging from the pair's hilarious history of social media banter, we can only imagine how amazing this conversation is going to be!
Jen and Chrissy will be taking the Main Stage at POPSUGAR Play/Ground, our weekend-long festival that celebrates powering your happy with fantastic fitness experiences, a must-shop fashion and beauty marketplace, conversations with A-list celebs, and so much more. Get your tickets now to watch the two coolest best friends in the biz share some real talk. Be sure to follow @POPSUGAR and #POPSUGARPlayGround on Instagram for more exciting POPSUGAR Play/Ground updates, but first, check out five things to know about Jen!
01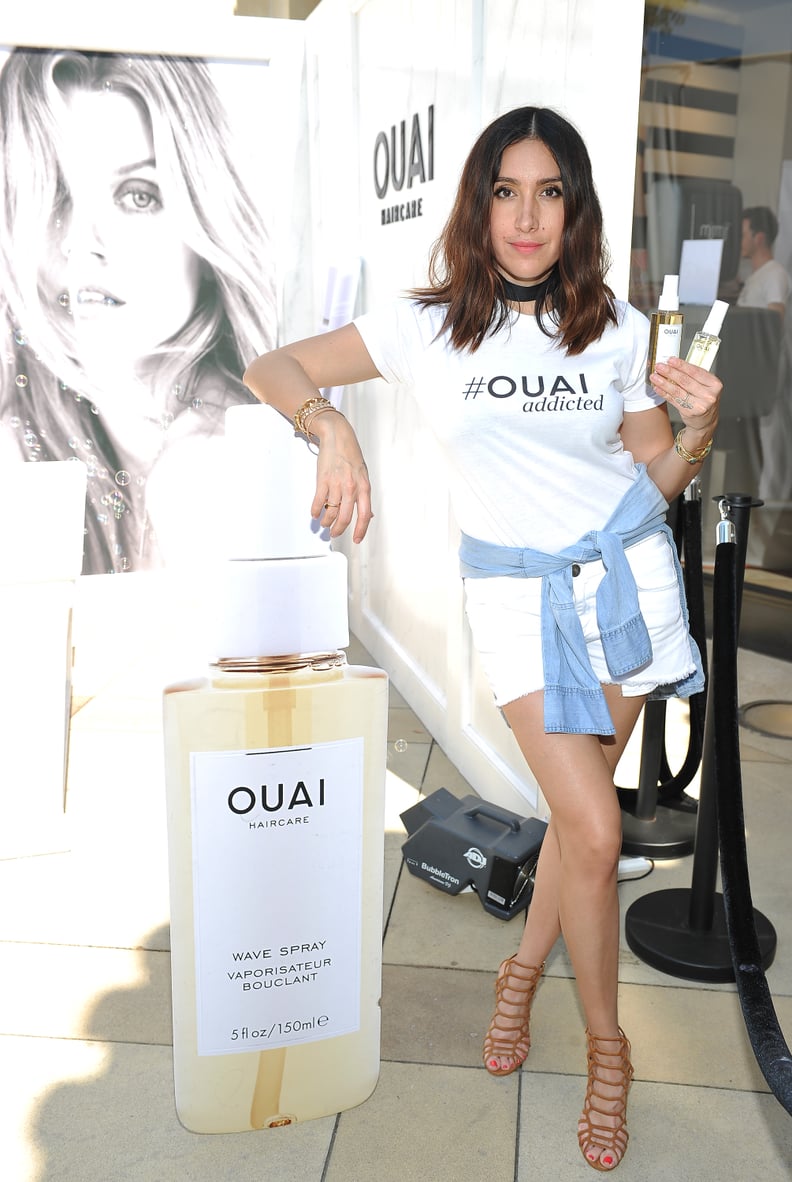 She's the Founder of Ouai Haircare
In 2016, Jen launched Ouai Haircare, bringing the potential for celebrity-level glamour to the masses. The brand was an immediate hit, filling shelves at Nordstrom and Sephora. In the three years since, Ouai has only gotten better, adding fragrance and, in my opinion, the most delicious-smelling hair and body oil out there. In short, Jen is a hair-biz boss.
02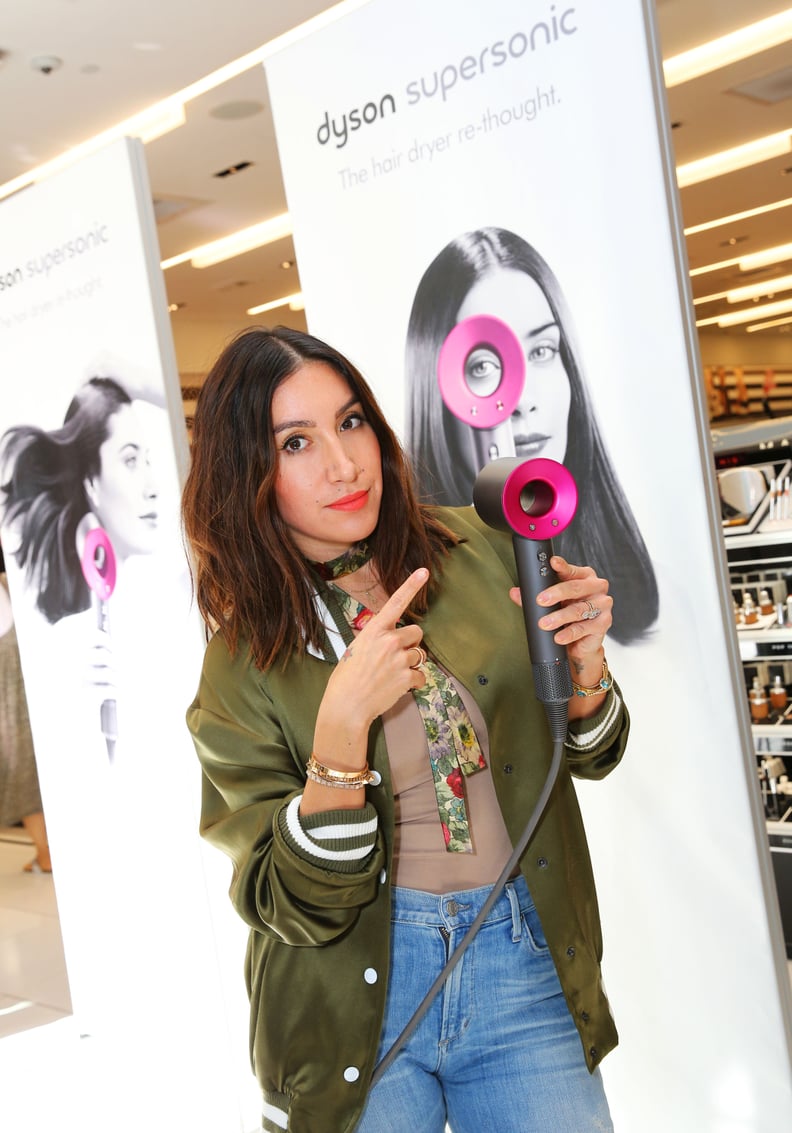 She's Also a Dyson AirWrap Ambassador
When she's not working on her own brand, Atkin also works with Dyson on their innovative hair products, including the Supersonic Hair Dryer and the new Airwrap. Basically, when it comes to the latest hair tools and technology, she's the first to know.
03
Her Social Media Is on Fire
Jen has almost 3 million followers on Instagram, and we're not one bit surprised. Check out her account for photos of her personal life, including pics with her cutie husband, director and photographer Mike Rosenthal, and celeb friends like the Kardashians and the Teigen/Legend family. She also shares sneak peeks of the latest from Ouai and, of course, adorable snaps of her dog.
04
She Has a Lot of Famous Friends
She vacations with the Kardashians (the sisters and Kris have said they literally fight over her), takes couple trips with Chrissy Teigen and John Legend, and counts clients including Jessica Alba, Katy Perry, and Sofia Vergara among her close friends, so basically we all want to be invited to her next birthday party.
05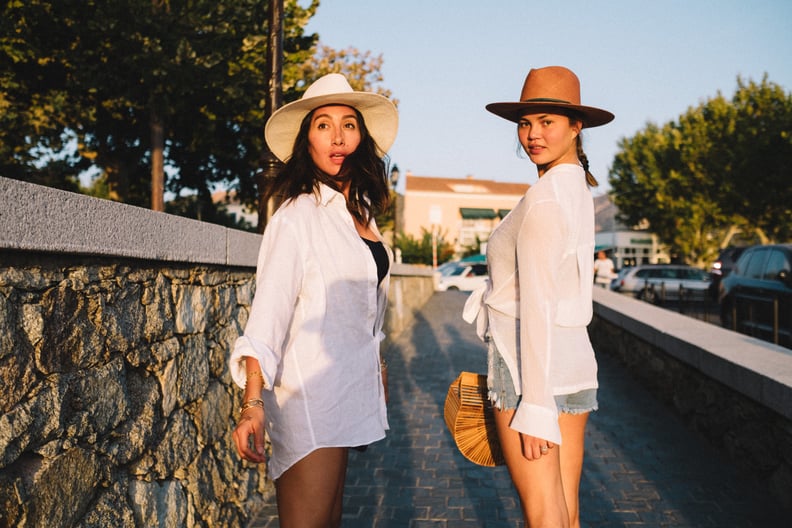 She and Chrissy Teigen Have the Cutest Friendship
Jen is a regular on Chrissy Teigen's Instagram, vacationing together with friends and their husbands, hitting the town, and looking gorgeous at events together. But our favorite part of the duo is that they're not afraid to engage in some serious social media hilarity, like when Chrissy announced she was firing Jen for headbands or Jen jokingly wondered if Luna looked a bit more like her own husband than John Legend.