Is The Bachelorette's Peter Weber Single?
Is Peter Still Looking For a Copilot? Let's Talk About His Relationship Status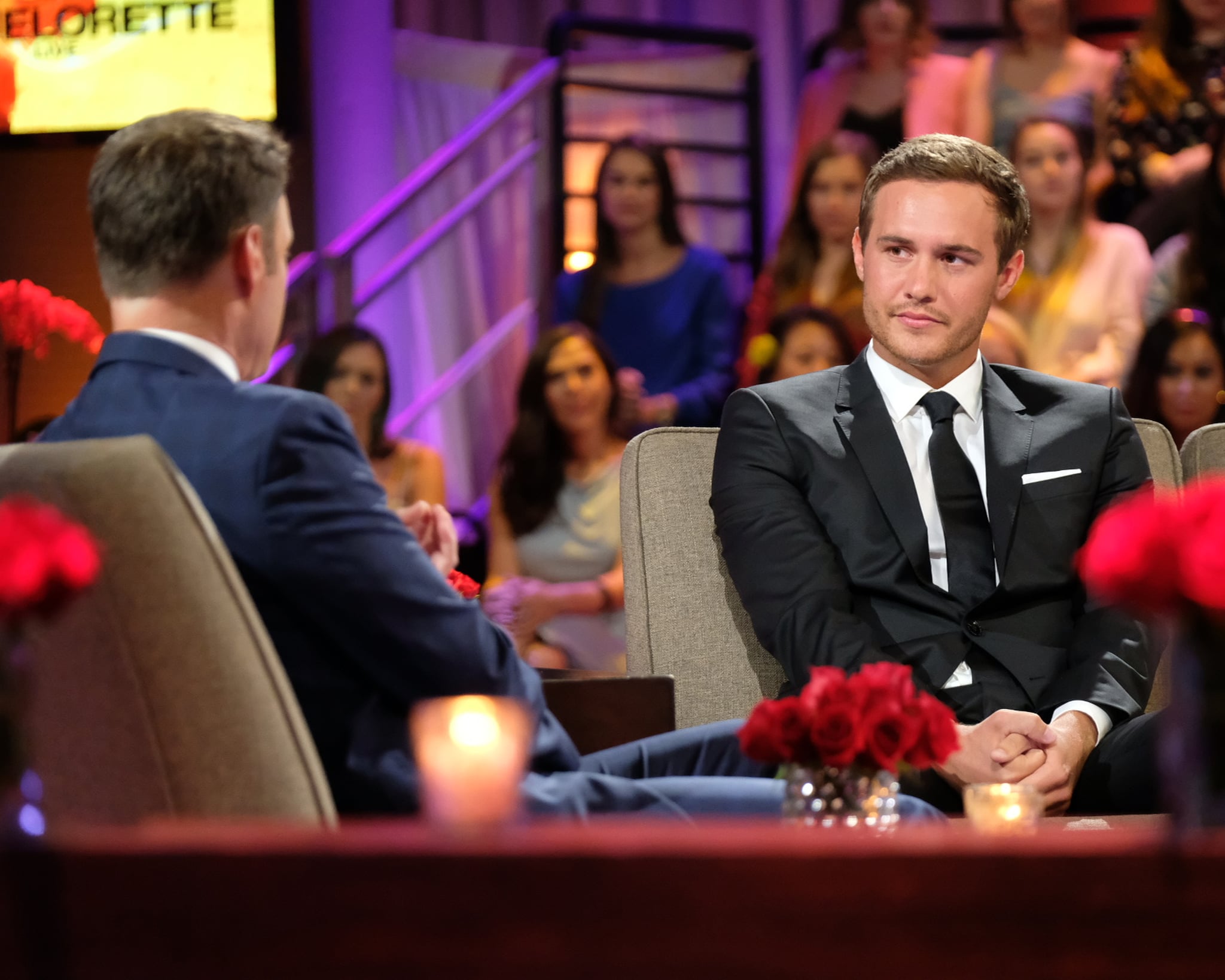 Hannah Brown had three handsome men in front of her who had all proclaimed that they had very, very strong feelings for her. So, what's Hannah to do? Follow her heart. That's what led Peter Weber, known as Pilot Peter, to be sent home on The Bachelorette. Both Hannah and Peter were visibly torn up about the split, and, during the live portion of finale night part one, it was clear that Peter was especially emotional about it. You know we have to ask, is Peter still single?
Let's look at the evidence. During that live segment, Chris Harrison sat down with Peter to discuss the day he was sent home. It was apparent right away that Peter's heartbreak still felt fresh.
"I was kind of dreading having to watch that back this entire time from the last two months," Peter said, "but, yeah, I'm OK." Two months isn't a long time in general, but especially to get over a person you loved.
When Chris asked Peter if he still loved Hannah, his answer said it all.
"I don't think you can completely fall out of love with someone in, it's been two months," Peter said. "I've been moving on and doing my best with that, and I know time will heal all wounds. And like I said, a little piece of my heart will always love her."
Although Bachelor Nation overall really likes him, Peter's past came into question when we found out half way through the season that Peter reportedly had a girlfriend who he broke up with when he found out he would be going on The Bachelorette. Their relationship was apparently long-term and the couple went on a trip to Switzerland just weeks before the breakup that came out of nowhere. It wouldn't be so far-fetched to think that he would go back to this woman, if this is the real story, right? But we have no reason to think that he has, or has started a relationship with anyone, for that matter.
This isn't goodbye to Pilot Peter, though. Just like all Bachelorette contestants, you never know when a blast from the past is going to reappear back into the spotlight. Hell, Peter could even be the next Bachelor! Since he's a fan-favorite, it could totally happen, but we're not sure that he's ready to date again.
If you need us, we'll be checking the cockpit every time we fly this airline to see if this good-looking, passionate-in-a-windmill man is our pilot.