Bill Skarsgard Scaring Jessica Chastain During It Table Read
Y'all, Pray For Jessica Chastain, Because She Is Already Getting Tormented by Pennywise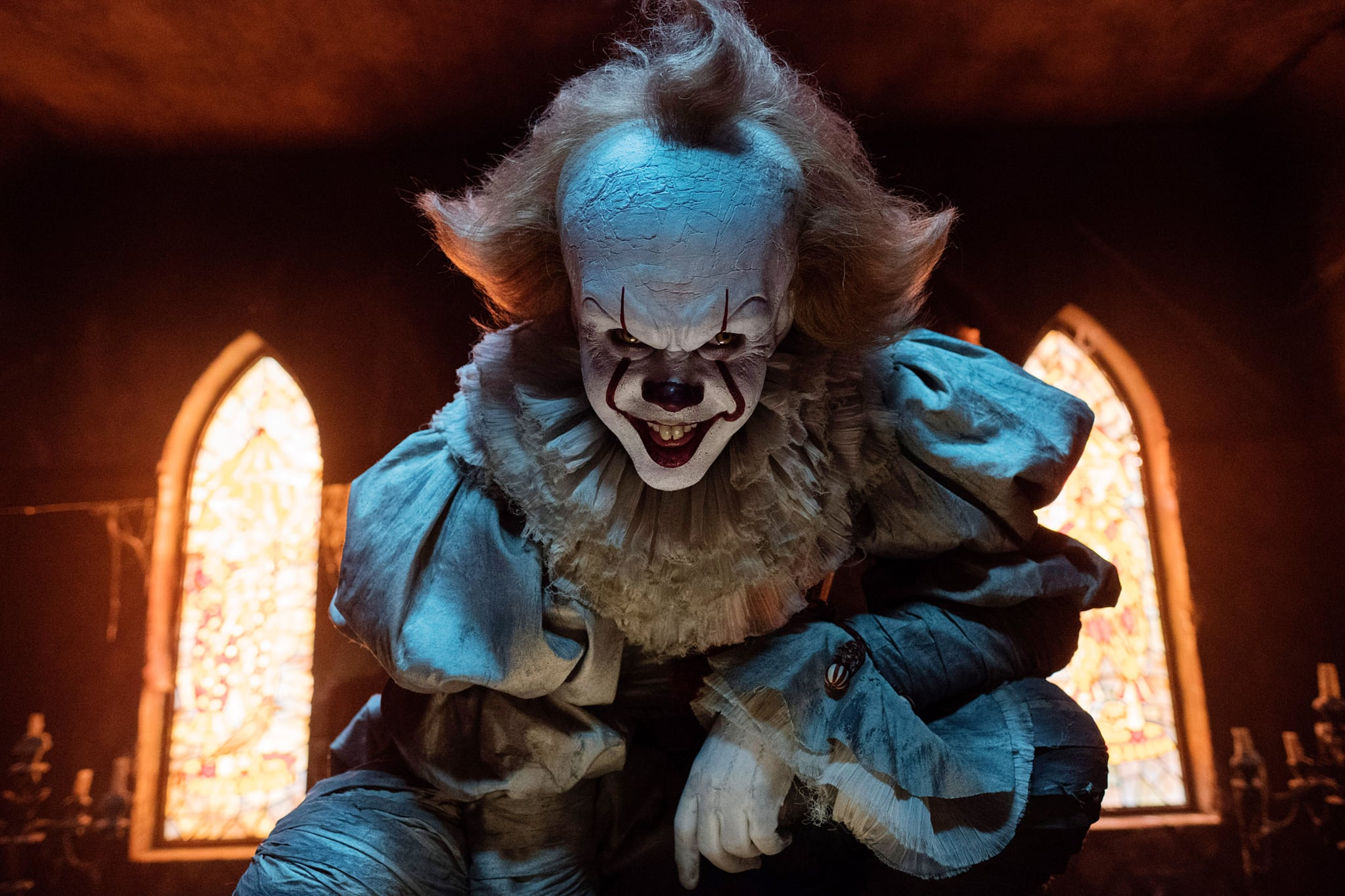 Here are a few good indicators that the It sequel will be far scarier than the first: the director said viewers will need "adult diapers" and the cast can't even get through a table read without getting spooked by Pennywise. So . . . that's just great.
While promoting his role in another Stephen King project, Hulu's Castle Rock, Bill Skarsgard told USA Today that he's been hard at work freaking out the new grown-up members of the Losers Club, particularly Jessica Chastain. Skarsgard said, "There was a moment in the script where Pennywise has a line and I took a little beat before I said the line and projected my voice really loudly as Pennywise. And I got her pretty good." He added, "The whole room jumped. I let them know what's coming."
Though Skarsgard is clearly reprising his role as the evil clown, the rest of the cast from the first film has been replaced with adult actors, given the 27-year time jump. It: Chapter Two will star Chastain as Beverly Marsh, James McAvoy as Bill Denbrough, Isaiah Mustafa as Mike Hanlon, Jay Ryan as Ben Hanscom, James Ransone as Eddie Kaspbrak, Bill Hader as Richie Tozier, and Andy Bean as Stanley Uris.
Back to Derry with these Losers. 🎈#ITMovie pic.twitter.com/dvg0fEP9Ts

— IT Chapter Two 🎈🎈 (@ITMovieOfficial) July 2, 2018
On slipping back into the terrifying character, Skarsgard said, "It's a strange thing. I put in so much work to figure him out in the first one, and coming back to him now, I was surprised how much the character was already there." Again, just great.