Do Luke and Lorelai Get Married on Gilmore Girls?
Gilmore Girls: How Luke and Lorelai Get the Ending They've Always Deserved
Warning: Spoilers ahead!
Luke and Lorelai have always been a fan-favorite couple, and we've fallen even more in love with their romance thanks to Netflix's Gilmore Girls: A Year in the Life. While the revival left us with a lot of mixed emotions over those final four words, the pair's relationship is certainly one of the biggest payoffs. Sure, they have their fair share of ups and downs, but they eventually find their way back to each other like the true soul mates they are. Get the rundown on everything that happens here.
They're Living Together
Let's just say, seeing domestic Luke and Lorelai made us super excited. After so much back and forth in the original series, the two are finally happy and settled in a serious relationship. While Lorelai's mother, Emily, doesn't like the idea of them playing "roommates," we learn that they have been together for almost nine years.
They're Thinking About Having Kids
Even though Luke and Lorelai aren't officially married, they are considering starting a family, or at least, Lorelai is. They visit Paris Gellar's fertility clinic to look at possible surrogate options, but Luke decides he doesn't want to have more children. Things get even more complicated when the two start keeping secrets from each other. Lorelai lies to him about attending therapy solo, and Luke doesn't tell her about going to look at possible diner locations with Emily.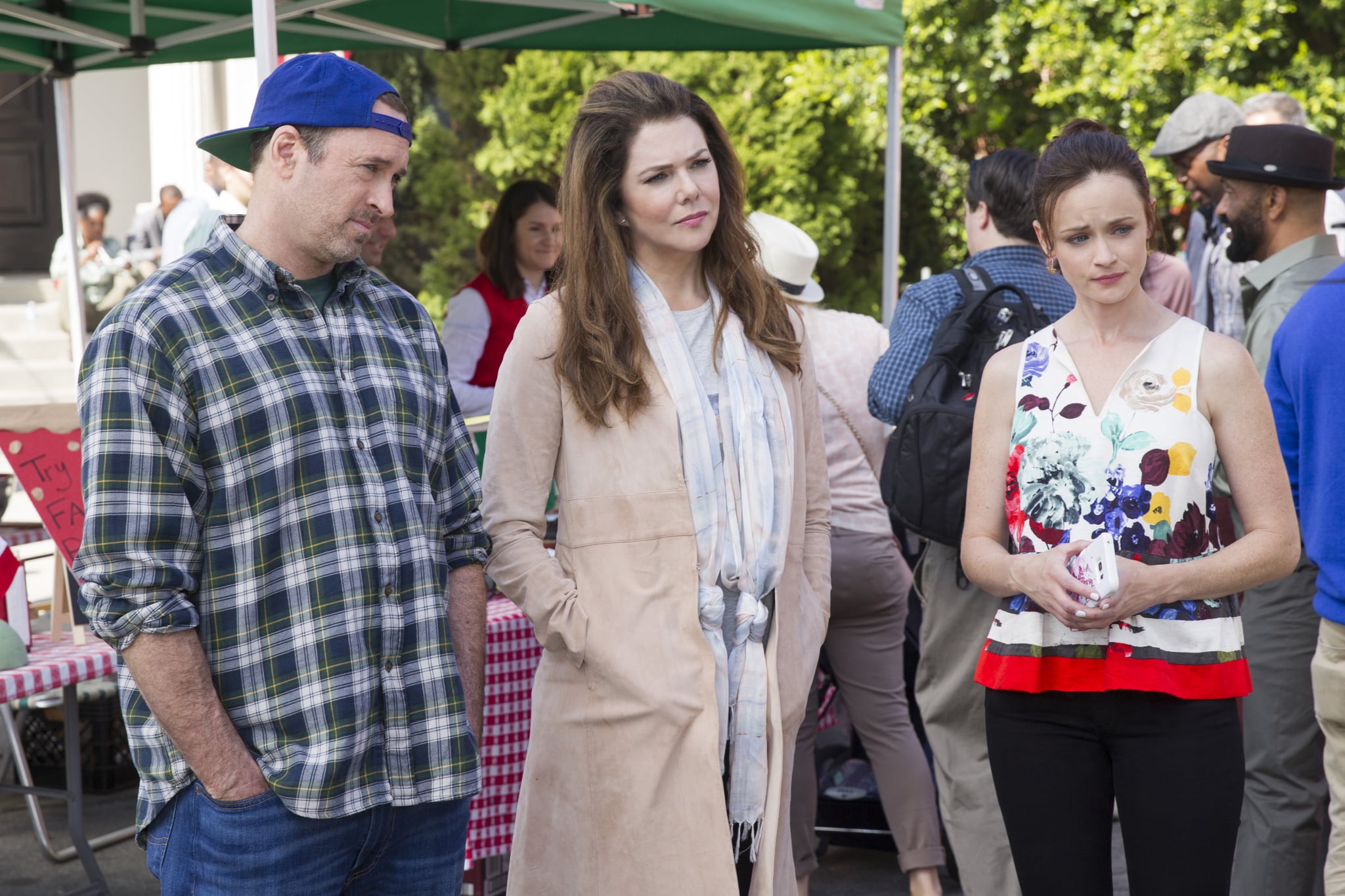 Lorelai Takes Some Time to Clear Her Head
As the two start to think more about their relationship, they realize they've been living separate lives. Lorelai decides to go on a Wild-like hike and do some soul-searching for a few weeks. Even though she never actually goes hiking, she does have an epiphany about her love life and heads back to Stars Hollow.
They Get Engaged
By the time Lorelai returns, Luke assumes that she is leaving him. So, in the middle of the kitchen, he professes his love and gives a long speech about why she should stay. Before he can finish, though, Lorelai interjects and tells him that they should get married.
They Elope the Night Before Their
Wedding
The night before their wedding, they make the spur-of-the-moment decision to get married before the chaos of the actual ceremony. With a few of their closest friends, they head to town and (finally!) tie the knot. As if that isn't magical enough, they share a dance as "Reflecting Light" by Sam Phillips (the song they first danced to in season four) plays in the background.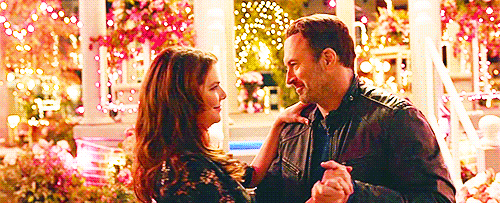 Luke and Lorelai forever.