Grey's Anatomy Cast Talking About Season 13
3 Grey's Anatomy Stars Tease the Dramatic Twists That Lie Ahead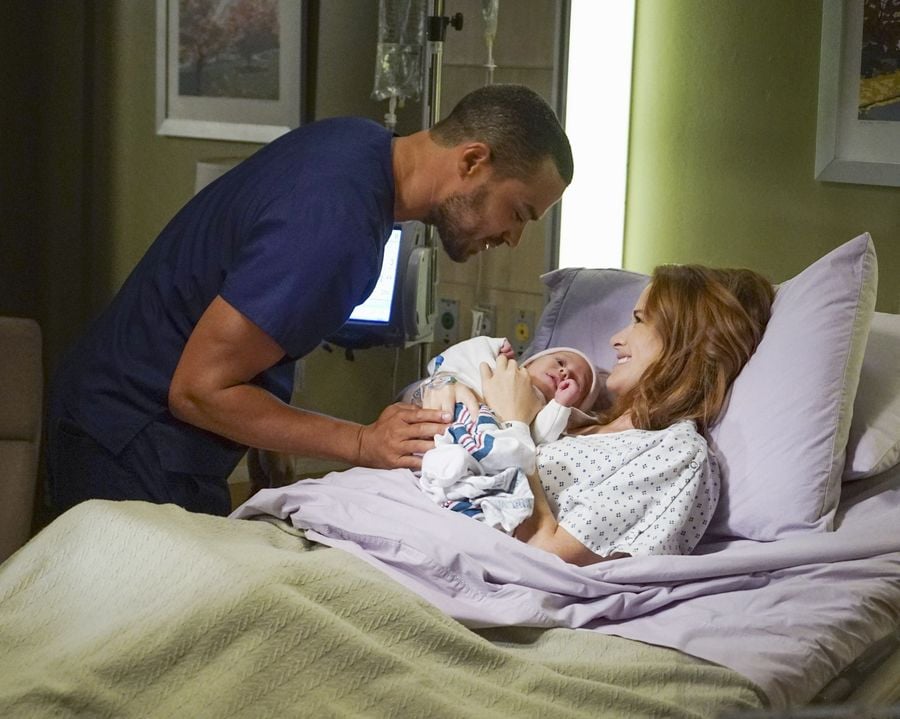 The 13th season of Grey's Anatomy is upon us, and we can only imagine what kind of drama the next chapter will bring. We had so many burning questions after the finale: is DeLuca OK? Will Jo finally tell Alex what's going on? Will Jackson and April reconcile? Luckily for us, we caught up with Kelly McCreary, Sarah Drew, and Jason George — who play Maggie, April, and Ben respectively — this past weekend at Entertainment Weekly's Pre-Emmys party. Here's what we managed to pry our of them.
Perhaps one of the more interesting details about season 13 is that, according to creator Shonda Rhimes, the plot will focus on "the originals" in the cast, or the characters who have been around since the show started. Kelly McCreary teased some "really, really rich stuff for the oldies . . . there's some really good stuff revisiting the ways the originals have changed and not changed, and grown and not grown." It's right out the gate, too; Sarah Drew revealed that the premiere would have "a lot of really good stuff with Meredith and Alex." Even Jason George remarked on the tough times to come: "This season, especially for the people that have been there since the beginning . . . it's hard. It's hard at this point. So, it stresses out their relationships a little bit, and some of us get dragged along with that in the process."
OK, but what's going on with April and Jackson?! Drew told us, "On the April front, she's now emerging into motherhood with a still-divorced ex-husband situation, and they're going to be trying to navigate how to do this parenting thing in the most respectful way." But wouldn't a baby draw the two back together in a more powerful way? "One would think!" she replied, laughing. Drew went on to say, "I'm always open for a reconciliation between the two . . . they've been through so much, it just feels like now they've finally had this baby, and the baby made it, and you just want good things for them. And who knows, maybe they're better off not married. That could be the better thing for the baby, for them both."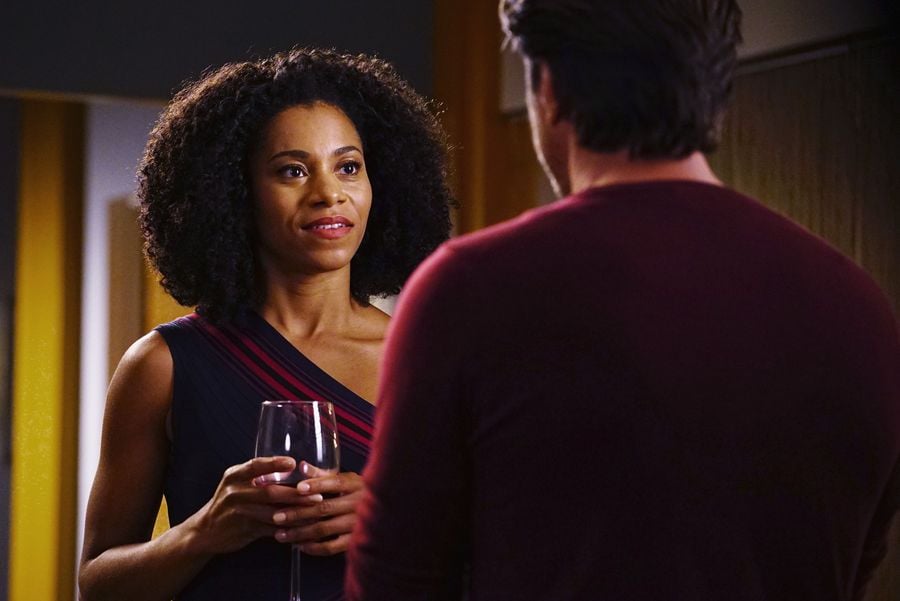 Then, of course, there's the blossoming love triangle between Riggs, Meredith, and Maggie. The strange part is, though, that one of the three points has no idea there's a love triangle in the first place. McCreary teased, "We last left Maggie in a moment that she didn't know was humiliating . . . there's a lot of secrets being kept, and everybody's just trying to protect one another. We all care about each other very deeply, but you know, a love triangle's a love triangle, and somebody's going to get hurt."
Will the pain be quick and bright, like ripping off a bandage? Unfortunately, no. "You're in for the buildup of a lot of tension," McCreary said. "We're staying with that storyline for a little while, so you can imagine how many opportunities there might be for everything to come clean. But it doesn't."
At this point, it's clear there's a lot of drama ahead. We can't help but wonder, where will it all start? "We finished off the season," Jason George explained, "all that drama and intensity of where we were at the end of the season? We pick up right there. There's no foreplay. Just right to it, right out the box. Sometimes you just gotta hit it, and it's Shondaland, so we don't quit it."