Grey's Anatomy Season 13 Finale Details
Grey's Anatomy: This Season's Finale May Be 1 of the Worst Yet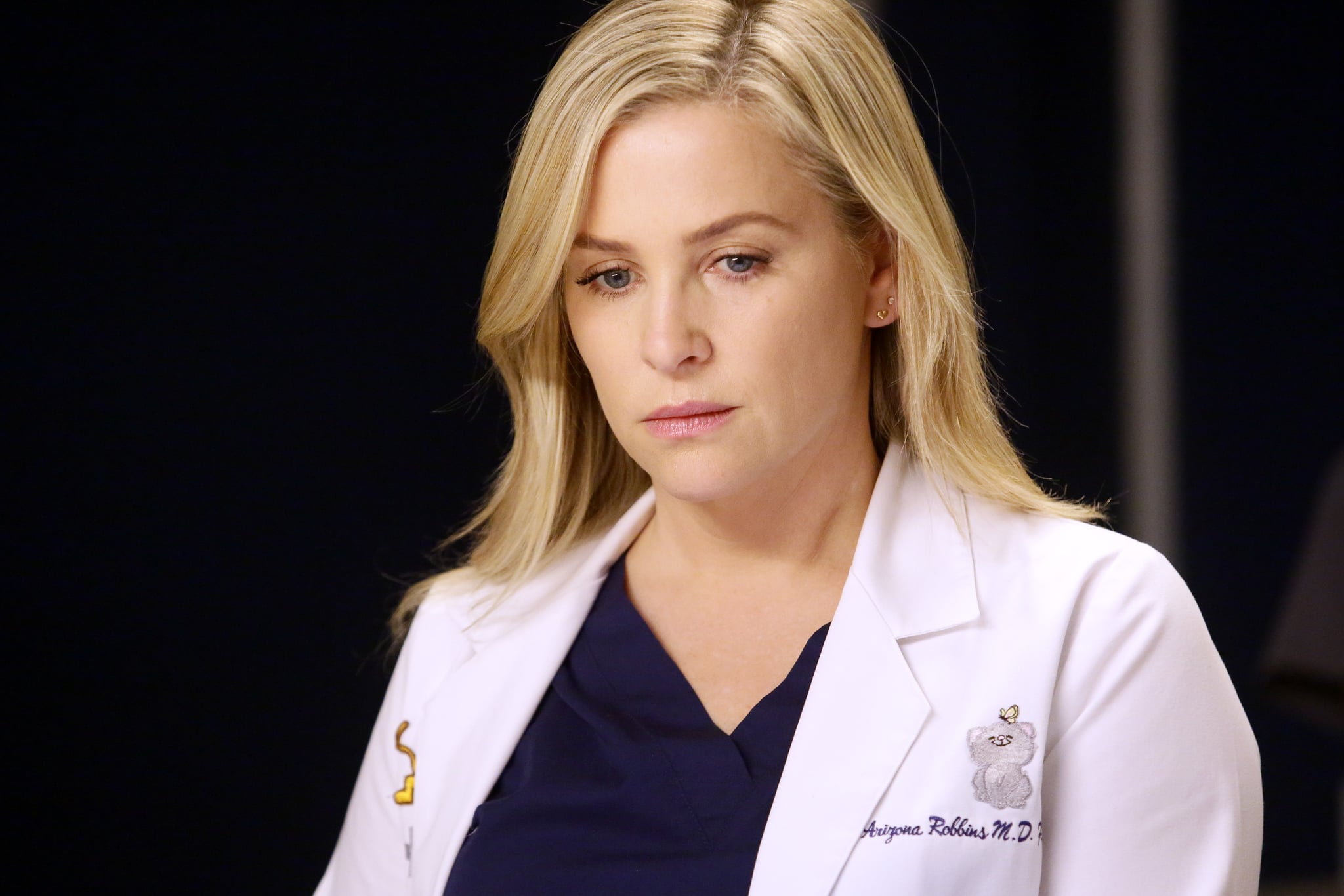 We've gotten to that point: the 13th season of Grey's Anatomy is coming to a close. Time is ticking, and any fan of Grey's knows the finale episodes are always a doozy. We've got to prepare ourselves. We've got some big questions to answer: will Stephanie die? Is the whole hospital going to explode? Back in March, the Grey's cast participated in a panel for this year's Paleyfest, and we were lucky enough to snag them for red carpet interviews. Naturally, we had to ask about the danger that lies ahead, but now that the finale airs this week, there's more information than ever.
It Will Be "Explosive"
Jessica Capshaw, who plays Dr. Arizona Robbins on the show, had quite an interesting word to tease the final season. "There's something that's going to happen that's quite explosive. But I can't tell you who it's about." The key word is of course "explosive," and due to Stephanie's antics, there's already been one big explosion. Could there be more?!
The Episode Is One For the History Books
There's more evidence to support another actual explosion, or at least some other kind of huge disaster. "Oh my gosh," Chandra Wilson (Miranda Bailey) exclaimed back in March. "I think this will be a bigger ending finale than some of our previous ones. I think we gotta go big and loud and strong. We haven't filmed the last episode yet, but I have a feeling it's going to be loud." Big and loud and strong?! Something seriously devastating is probably going down.
The Promo Looks Tense as Hell
Even the Cast Was Shocked
If there was any lingering doubt that things are going off the rails, allow Caterina Scorsone (Amelia Shepherd) to get rid of it. Scorsone teased that the episode would leave fans with "dropped jaws. Like we had at the table read. There was a lot of 'WHAT?!' Throwing scripts . . . there were a lot of expletives. So, yeah, the last couple episodes are shocking. Even for Shondaland." If you ask us, it's the "even for Shondaland" part that really gives us palpitations. Because fans of Grey's, Scandal, and How to Get Away With Murder know showrunner Shonda Rhimes means business.
There Will Be Some "Hot" Romance
But hey, it seems like the finale won't be all bad. Even if the hospital blows up (knock on wood), looks like we're getting another kind of heat as well. Yep, we're talking romance. Debbie Allen, who plays Catherine Avery, dropped a small hint during the actual panel: "The end of this season is hot," she said. That could go in any sort of direction, considering all the "will they/won't they" couples we have right now. We could see a hookup between April and Jackson, Amelia and Owen, and even possibly Alex and Jo!