Will Stephanie Die on Grey's Anatomy?
How Stephanie Might Leave Grey's Anatomy in the Season Finale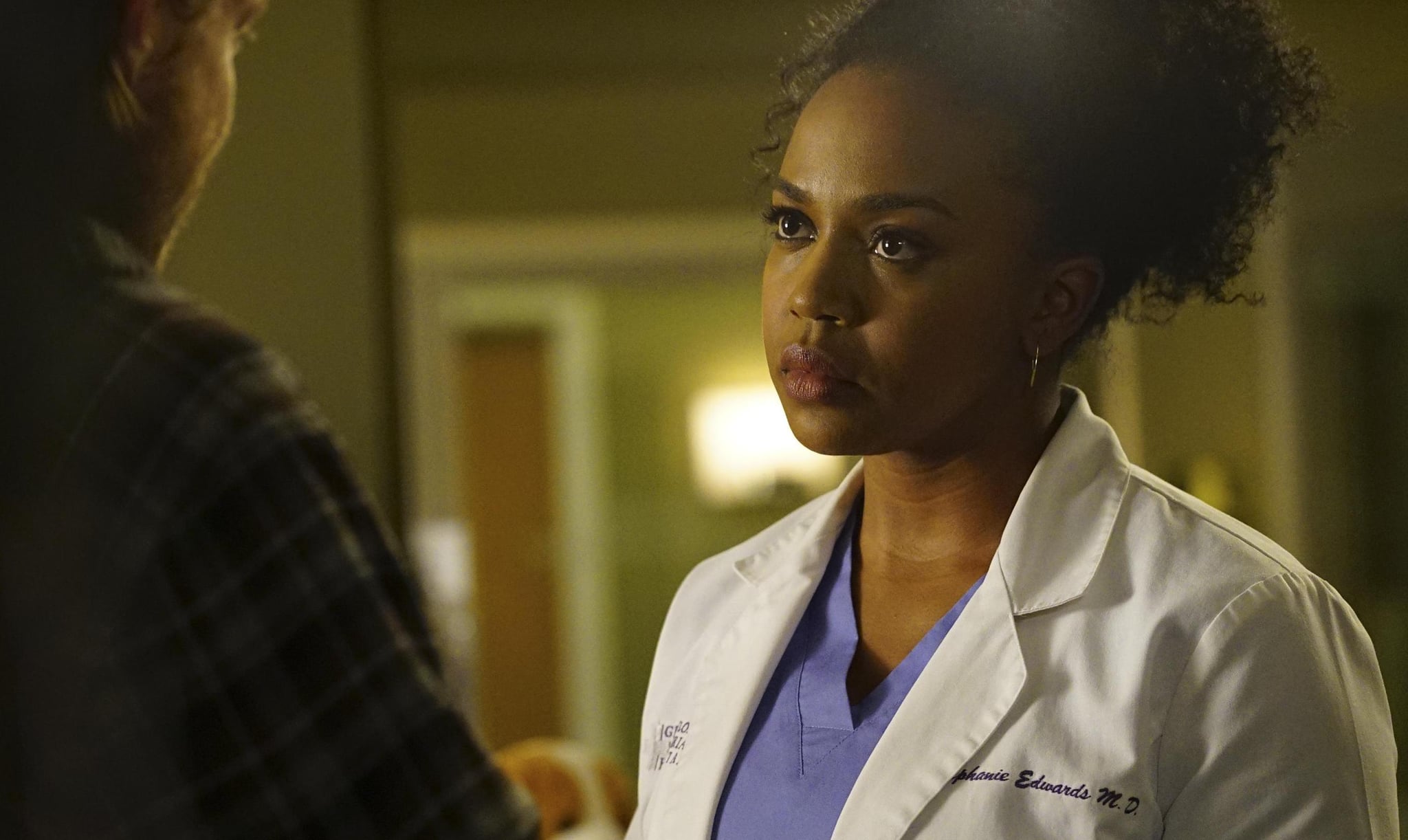 Things are not looking good for Dr. Stephanie Edwards on Grey's Anatomy. Not that it comes as a surprise; it's been a few months since we learned actress Jerrika Hinton would exit the show. Up until the past few episodes, the nature of Stephanie's departure was a mystery. After all, an exit from this show could mean either death or simply a departure from Grey Sloan Memorial Hospital. Based on recent episodes, though, it seems like we're heading in a pretty bleak direction. Is it time to say goodbye to Stephanie for good? Let's go over the evidence.
The worst part about this whole situation is that we haven't gotten much in the way of quotes about Hinton's departure. That means we have to go off what we've seen, and the things we've seen aren't looking good. As a refresher, Stephanie finds herself trapped with that crazy criminal rapist man Keith, and Grey Sloan Memorial Hospital is in lockdown. To get the doors open, Keith sets a fire to set off the sprinklers. Seizing an opportunity to put Keith out of commission, Stephanie douses him in an accelerant. He catches fire, gets too close to an oxygen tank, and boom. Huge explosion. We don't currently know if Stephanie is alive or dead. At the same time, it's hard to imagine she's in good shape. It may be life or death in the season finale, but in any event, we're kind of leaning toward death.