Guardians of the Galaxy Trailer
This Is the Trailer That Will Make You Really Psyched About Guardians of the Galaxy
Guardians of the Galaxy may be one of Marvel's lesser-known franchises, but that's about to change. Chris Pratt stars as Peter Quill in this funny new trailer, a space traveler who calls himself Starlord and fancies himself a "legendary outlaw." His unlikely team includes soldier Gamora (Zoe Saldana — whom we chatted with on the set), feisty Rocket Raccoon (voiced by Bradley Cooper), Dax the Destroyer (Dave Bautista), and Groot (Vin Diesel), a treelike humanoid. Together, they're the Guardians of the Galaxy, a team that intergalactic police officer John C. Reilly and his co-worker think are just "a bunch of a-holes."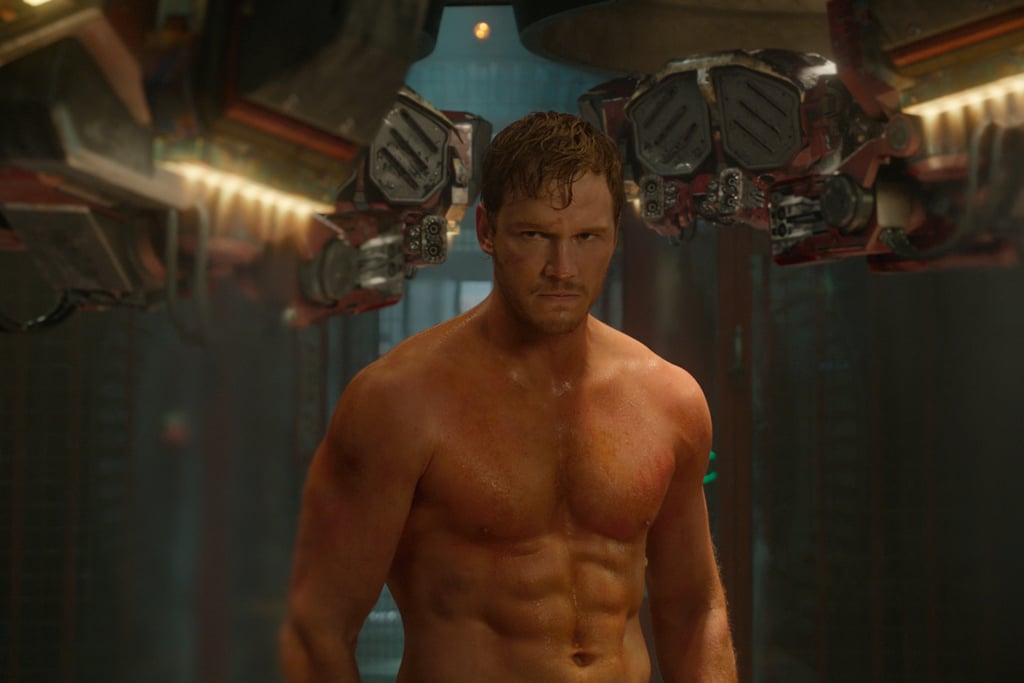 Marvel is usually pretty good at infusing humor into its movies, but this looks way more comedic than any of the superhero films we've seen lately. I love Pratt as the lead here, and I'm looking forward to seeing more of Benicio Del Toro as the mysterious "Collector." In any case, one thing is clear: soon you won't be asking who the Guardians of the Galaxy are. The movie hits theaters on Aug. 1, so until then, brush up on your Guardians.
The first full trailer has Pratt piloting a plane as well as a quick shot of his incredible six-pack — or is it an eight-pack? So much muscle.