How Long Is Captain Marvel?
Captain Marvel Isn't Even Close to the Longest Marvel Movie — Here's the Runtime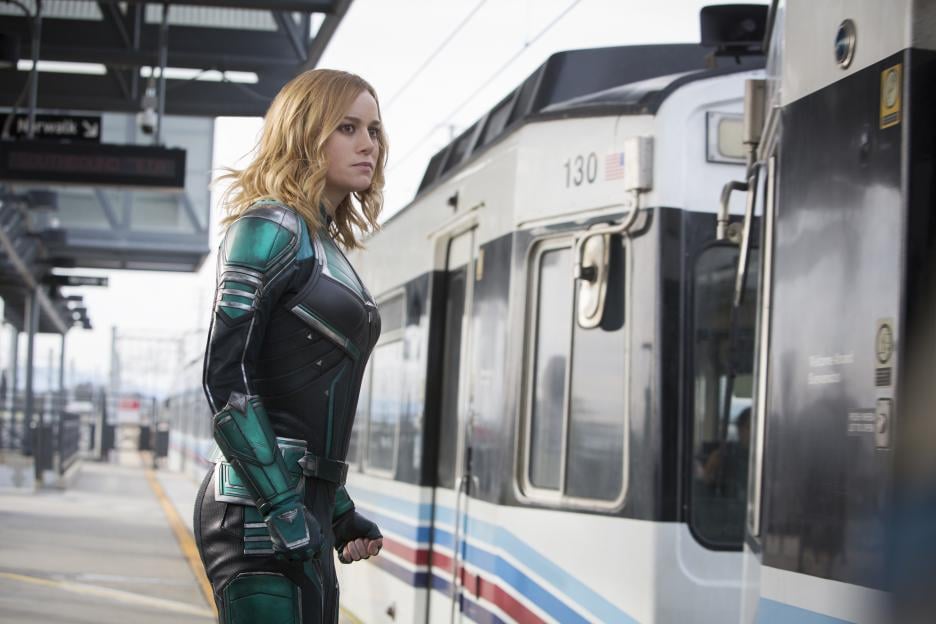 Let's be honest — the moment when Nick Fury (Samuel L. Jackson) paged Captain Marvel in the Avengers: Infinity War post-credits scene, we would have signed up for another three hours in our itchy theater seats just to get an inkling of what would follow that devastating ending. Well, it looks like Captain Marvel won't be as long as we might have expected.
The upcoming Marvel movie clocks in at two hours and four minutes — still an investment in time, but definitely on the shorter side as superhero blockbusters go. AMC Theaters had previously listed the film as two hours and 10 minutes long, but later changed it to be six minutes shorter. If Marvel sticks with this length, the movie will be the same duration as Captain America: The First Avenger. It's a few minutes shorter than the most recent Marvel movies — Thor: Ragnarok, Black Panther, and Guardians of the Galaxy 2 have all hit on or past the two-hour-and-10-minute mark. And luckily, it's definitely no Infinity War, which is a whopping two hours and 36 minutes long.
Just over two hours seems like ample time to give Carol Danvers a proper debut as Marvel's first superheroine in a solo film and showcase a stacked cast that features Brie Larson, Jude Law, Annette Bening, and Samuel L. Jackson. But of course, only time will tell when we're all hugging our popcorn tubs on March 8. In any case, you'll be able to go to the bathroom about half an hour sooner than you did for Infinity War or hop online in less time to post your juiciest fan theories. Don't expect the same brevity for Avengers: Endgame, though. The final Avengers movie is rumored to be three hours long, so, if you'll excuse us, we'll just be packing a survival kit to prep for its viewing.