How Many Seasons Is The Walking Dead?
Can You Believe You've Seen This Many Seasons of The Walking Dead?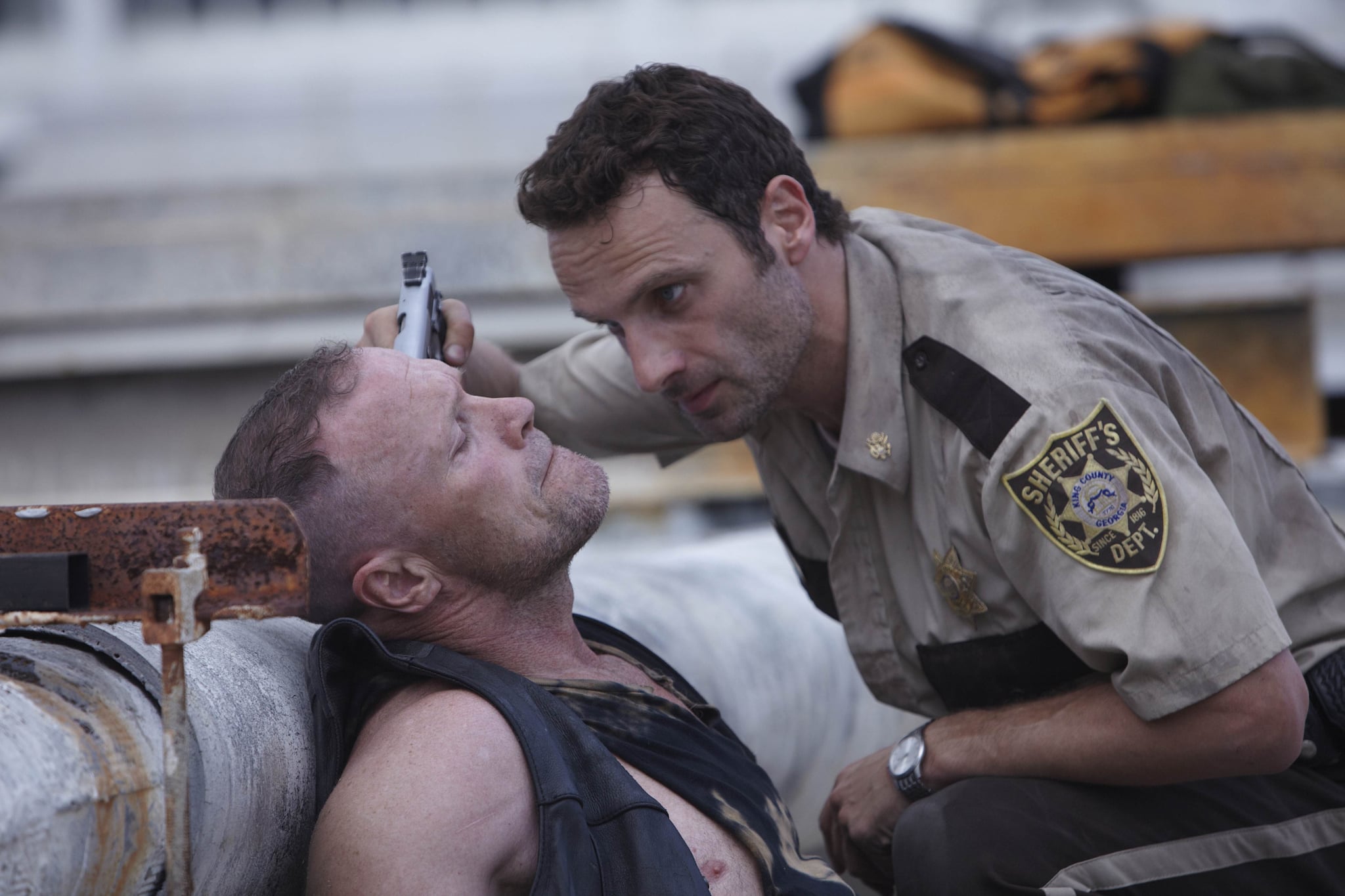 The Walking Dead fans have more than just another new season to celebrate once the show returns. Premiering way back in 2010, AMC's postapocalyptic series has aired a whopping seven seasons so far, and season eight isn't far away. Not only that, but the upcoming premiere marks the 100th episode! That's a lot of cliffhangers, plot twists, and walker-induced anxiety over the years. But the impressive feat might have you asking: how many seasons will the show have, anyway?
At The Walking Dead's PaleyFest panel in March, showrunner Scott Gimple stated that the first episode of season eight isn't quite so focused on the 100th-episode milestone and is instead "more about setting up the next 100." While he may not have meant a literal 100 more episodes to look forward to, he certainly seems optimistic. And why shouldn't he be? The zombie drama rakes in killer ratings, even at series lows.
To put the show's future into perspective, let's take a peek at the OG TWD: the comic book series. Season eight takes its inspiration from "All Out War," the 20th and 21st volumes of the comics. In total, the story spans 12 issues (Nos. 115-126). The comics are currently at issue No. 172, with new ones usually releasing monthly, so the show has a long way to go to catch up to them. And even though comic creator and show writer Robert Kirkman revealed that he knows how the comics will end, there would still be plenty of material for the show to adapt whenever that point comes. As long as it remains mostly faithful to the progression of its source material's storylines, like it has so far, it seems we can get excited for hoards of episodes ahead!