Interview With Kevin Wendt About The Bachelor Winter Games
Bachelor Winter Games: 11 Essential Things You Should Know About Kevin Wendt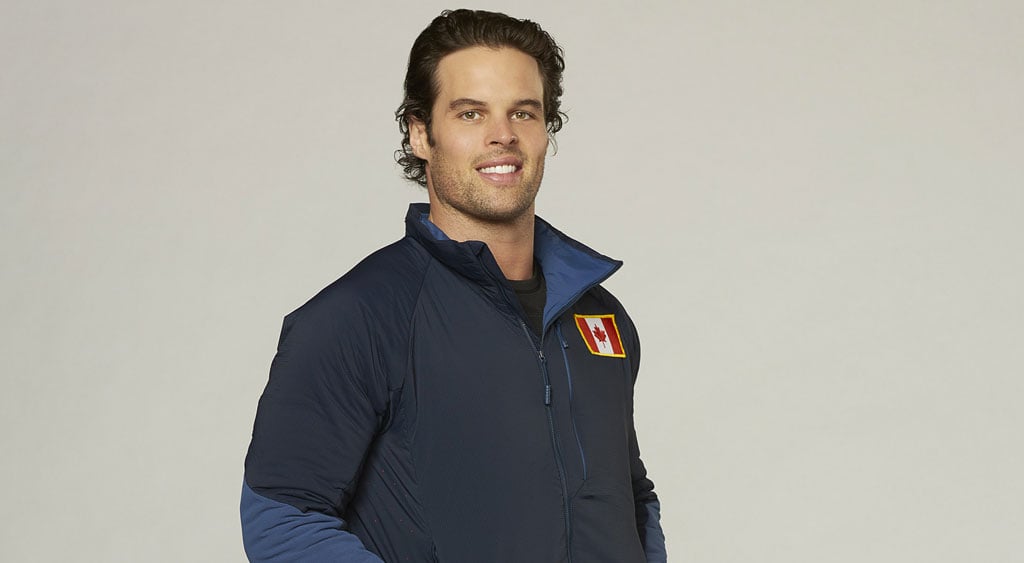 If you're not preoccupying your time with the Olympics or The Bachelor, chances are you're probably watching Bachelor Winter Games, the four-episode series in which Bachelor franchise contestants from around the world are pitted together in Olympic-like competitions. Similar to Bachelor in Paradise, the goal is to be the last couple standing.
Bringing in contestants from other countries means there's a lot of fresh meat for the American audience to feast upon, and one particularly delightful surprise this season has been Kevin Wendt, the 33-year-old firefighter who proposed to Jasmine Lorimer on the first season of Canada's The Bachelorette. While Jasmine and Kevin have clearly ended their engagement — and on good terms — it hasn't deterred him from finding love on the show.
Naturally we had to find out more about Kevin, so we hopped on the phone with him to discuss everything like Nickelback (yes, really), his sign, and the person who convinced him to go back on the show.
He's an Aquarius. Born Feb. 1, just like Harry Styles. Just sayin'.
He was in the Navy prior to working as a fireman. "The best decision I ever made in my life was getting out of the military, but the second best was joining," Kevin told us. "I tried university; it wasn't for me." Living with his parents and trying to find his path, he ended up enlisting in the military. "I had never really left my little place in Ontario, and I hopped on a plane, moved to Vancouver Island, and never looked back for six years."

Kevin said he was forced to grow up and live on his own for the first time. He traveled to places like India, Abu Dhabi, Thailand, and Fiji for work. "It was right during the whole pirate thing, when Captain Phillips was starting out. We did a lot of time off the coast of Somalia. I was the boarding party diver, so I was part of the team that would go and search all those little boats."

He left the military for a heartwarming reason. Kevin mentioned that he only got out of the military because he has a "family soul" and was homesick after being deployed for the last 36 of 48 months. Once he returned to Canada, he transitioned into becoming a fireman.
He's literally never downloaded a Nickelback song — or seen them in concert. We were concerned when The Bachelor Winter Games gave us a fun fact about Kevin: he's seen Nickelback in concert 27 times. But rest assured that this was an act of pure savagery on the producers' behalf, because Kevin does not stan for Nickelback. "I have never seen them. I've never downloaded a song or owned an album. They decided to pick the funniest band . . . like, they wouldn't say Justin Bieber? Why wouldn't you say someone like Tragically Hip, someone I could be down with? [Laughs] They wanted it to be the most cheese-ball band we've ever produced out of Canada, which is why they chose Nickelback." Despite this "factoid" being totally fake, he's been rolling with it.
He was single two years before joining The Bachelorette in Canada. Kevin didn't jump into his season of the show. It had been two years since he'd broken up with his long-term girlfriend of four years when he considered doing the show. "I had a dog. I renovated a couple houses with her. And when I was turning 30, she gave me the ultimatum — she had a right to give me the ultimatum — like, we have been together four years. And I thought of her as my best friend and roommate, not my wife, so I had to make the tough decision to walk away from the relationship." It was for the best, though. Kevin said she is now happily engaged and he's in a better mental space.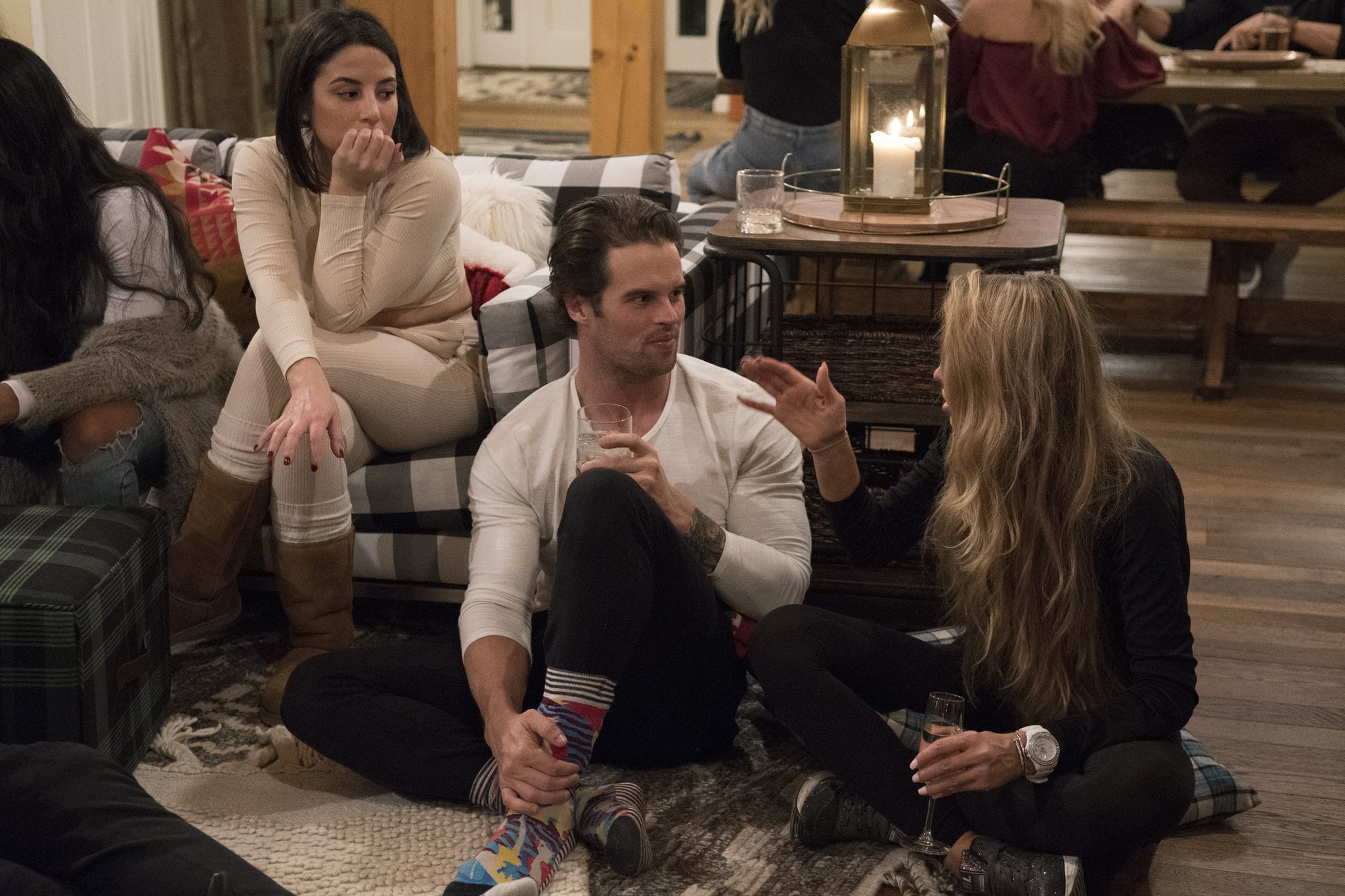 His sister-in-law is responsible for getting him on the show. Kevin's sister-in-law messaged him during Ben Higgins's season asking why he wasn't on one of the shows. "I said, 'I'd rather do Survivor.'" [Editor's note: I mean, it's not that different.] She ended up writing an email about Kevin to the show, and that same day, he received an e-mail about possibly joining the cast. After a call with the director, it was a done deal. "That was 16 days before we started shooting," said Kevin.
He's connected to Kaitlyn Bristowe. On his Instagram, Kevin has been photographed with Kaitlyn and Shawn Booth prior to Winter Games. Kaitlyn knows Kevin's ex, and both Shawn and Kaitlyn appeared on the after-show for Kevin's season. "Shawn picked me to win, and Kaitlyn called me the 'Canadian Shawn Booth' because I have a bit of a jealous side to me. I was the first out of the limo and I was in love within the first five minutes."
He's committed to giving back. As a fireman and former member of the Navy, there's clearly a common thread with Kevin, and that's helping those in need. He told us that he likes to help sick kids as much as he can, raising money and donating his time to places like the Ronald McDonald house. "I have one right beside my firehouse," he said. He's also going on a trip to Honduras this summer with Ben Higgins for Generous Coffee. "I love that he's helping families that are farming for next to nothing. He's helping them get a better life."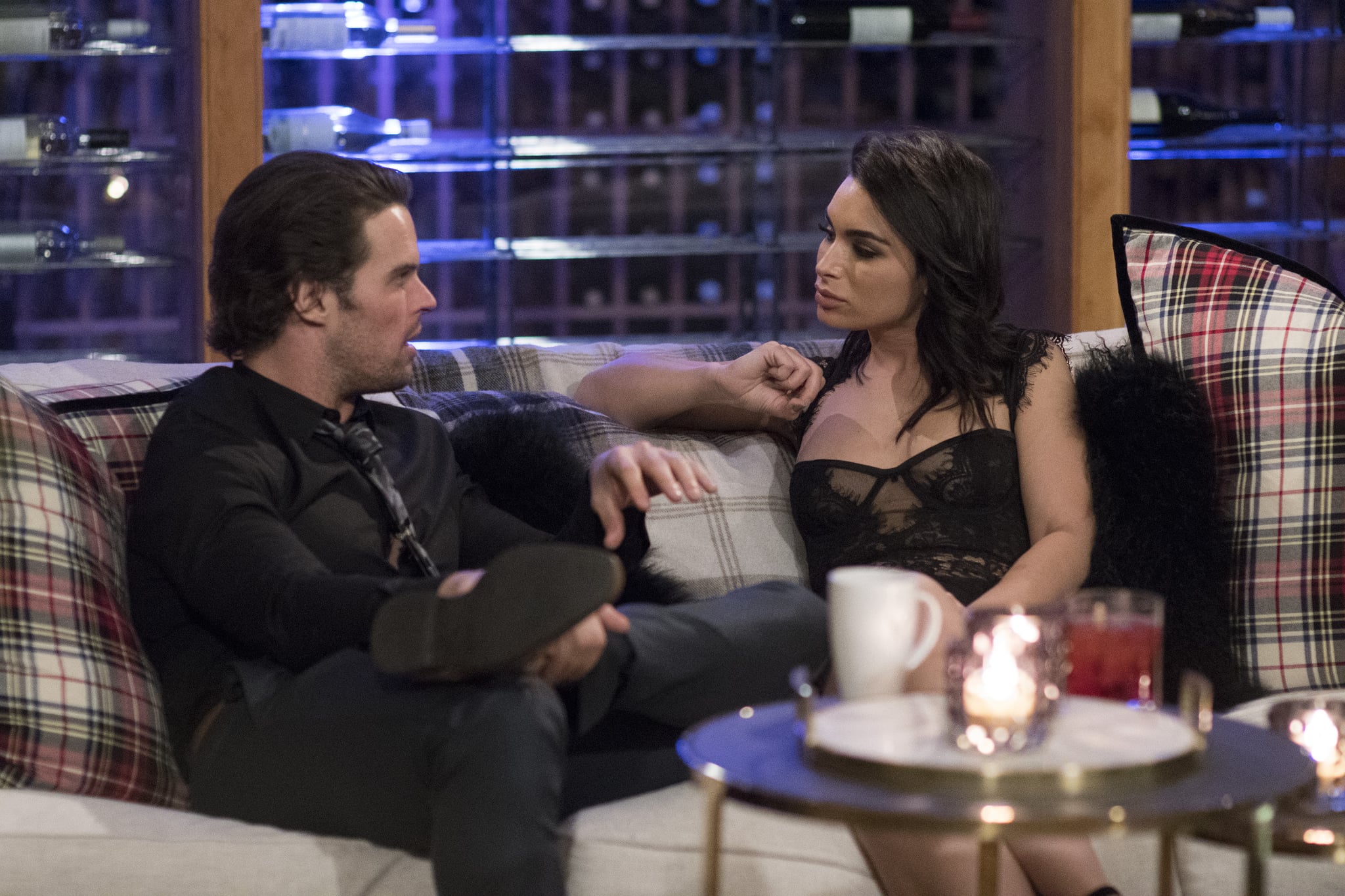 It took some convincing to get him on Bachelor Winter Games. It seems like once you join a Bachelor franchise, it's easy to jump into a spinoff. That wasn't the case for Kevin. "[The Bachelorette's Jasmine Lorimer] had broken up with me in the middle of March, and it was probably the worst four months of my life. It was like, 'Do I go to work? Or do I stare at my ceiling all day?' I was completely heartbroken. When they reached out to me, it was the last week of July, and it was a hard 'maybe.' I kept getting contacted by producers and they kept giving me more of the premise of the show."

The producers explained this spinoff was going to be lighter and fun, and that while there would be chemistry and romance, they positioned it as "one big party in Vermont." Doing some research on the show, Kevin was intrigued. "I started reading into it, and I thought Peter was going to be there, I knew Ben was coming. And I realized it wasn't just a bunch of random people from different seasons, like there were some pretty hard hitters! Ben, Dean, Ashley . . . this is a pretty good cast."

His Canadian pride kicked in when making the big decision. "Being Canadian, I was like, 'I love skating. I love Winter. I'd rather be in Vermont than Mexico. Paradise is less appealing to me than this.' I knew that it was the first season, and I read a few articles about Chris Harrison being excited about it, so there were a few things that got me interested."
Would he consider being the next American Bachelor? Sadly, Kevin has taken too many cues from Chris Harrison, because when we asked him about his interest in becoming the Bachelor here in the US, he left us hanging. "That's a great question, but you're going to have to tune in to find out!" he joked. Given that he's currently dating Ashley I. on the show, we wouldn't be surprised to hear that he's happily in a relationship. During our conversation, he did mention that he was headed back to Los Angeles for 10 days — where Ashley currently resides — and the Bachelor Winter Games after-show has already been shot.
You can watch Bachelor Winter Games on Tuesday, Feb. 20, plus the show's finale and after-show on Thursday, Feb. 22, on ABC.