Jane the Virgin Season 5 Details
Every Juicy Detail We Have About Jane the Virgin's Farewell Season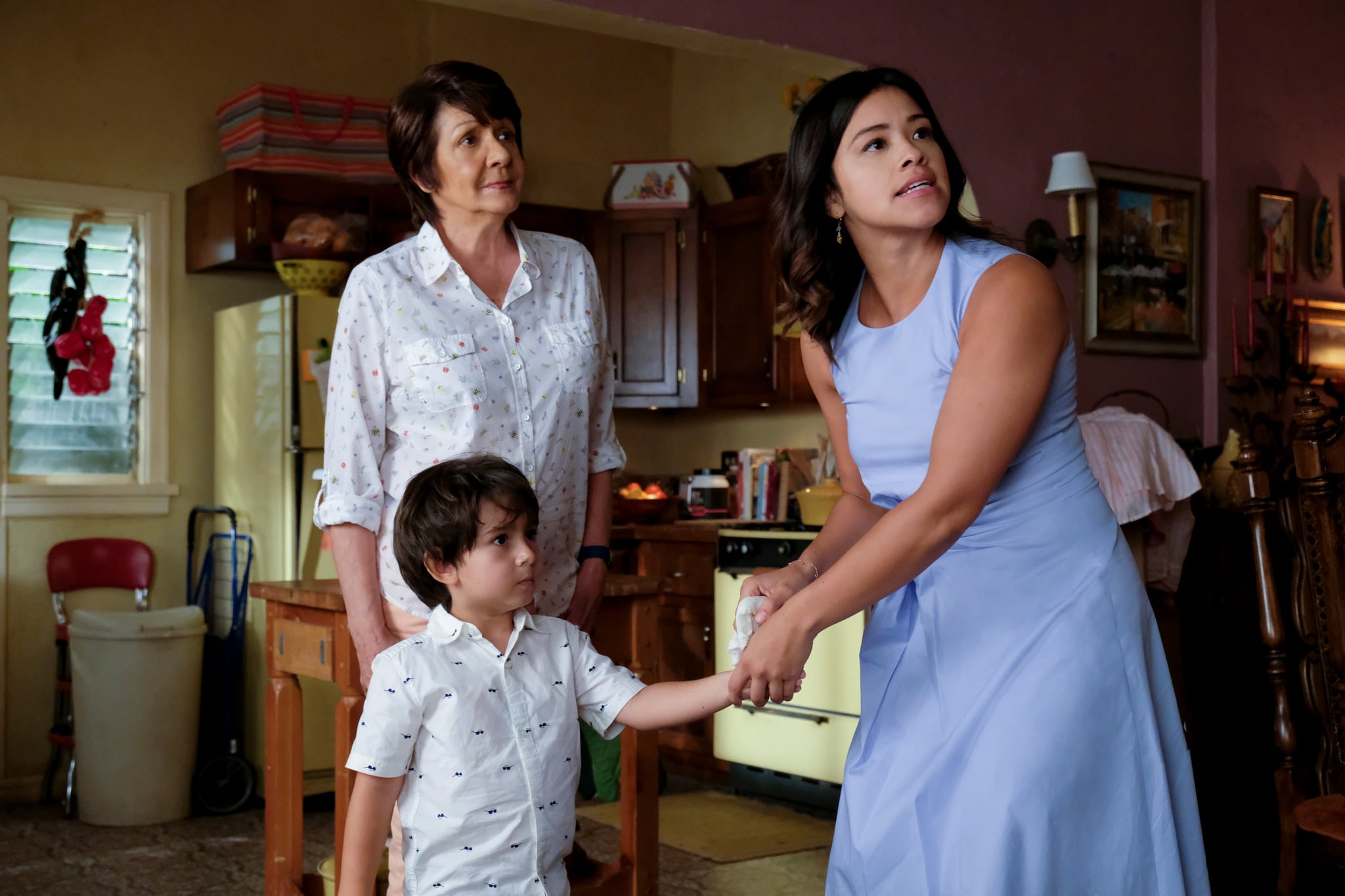 After five years of snarky narration, emotional ups and downs, and pure comedy, The CW's beloved dramedy Jane the Virgin is set to begin its final season on March 27 in the 9 p.m. time slot. When we last saw the Villanueva family and their quirky extended circle, there were some major twists afoot. The cast has been tight-lipped as to what we can expect, but a few details have come out, mostly courtesy of Jennie Snyder Urman, the showrunner. Here's what we know so far will be in the cards for the fifth and final season.
That Big Cliffhanger
You know the one. Jane the Virgin has had some positively bonkers plot twists over the years — it is inspired by the telenovela world, after all, and it's certainly never shied away from the more melodramatic moments. But all the face changing, baby kidnapping, and evil twin swapping can't hold a candle to the final twist of season four, so we'd better start there.
Let's recap. Way back at the end of season two and beginning of season three, Jane's new husband Michael is shot on their wedding night and survives after a dangerous surgery. For the first half of season three, he slowly begins recovering, but can't pass the physical exam to return to his beloved job on the police force. After some soul-searching, he finally realizes he could still pursue justice in a different way and begins studying for the LSAT to go to law school. But in one devastating episode, he finishes his test — then collapses, apparently dying almost instantly from a lingering heart complication from his shooting. The show skips ahead a few years, and over the course of season four, Jane slowly rekindles things with her ex (and accidental baby daddy) Rafael.
Then, in the final moments of the season four finale, Rafael brings Jane into a secret he had just discovered. Jane walks into a room — only to see Michael, scruffy but clearly alive. Cut to black. WHAT?
Snyder Urman has kept her cards close to her chest, but did tell The Hollywood Reporter that the twist had been in the works for a while.
"This was something that I left open as a possibility, but I had to really think through where we were going, how to shape the show toward the ending, and what we wanted to do," she said. "I sat down with Brett [Dier] about a year ago and told him just to wait, that it was going to happen. But this was something that, once it coalesced in my mind, really shifted things a little bit and felt like the right move and the right way to set things up and to return to themes and to give a big telenovela twist as we head into the fifth season."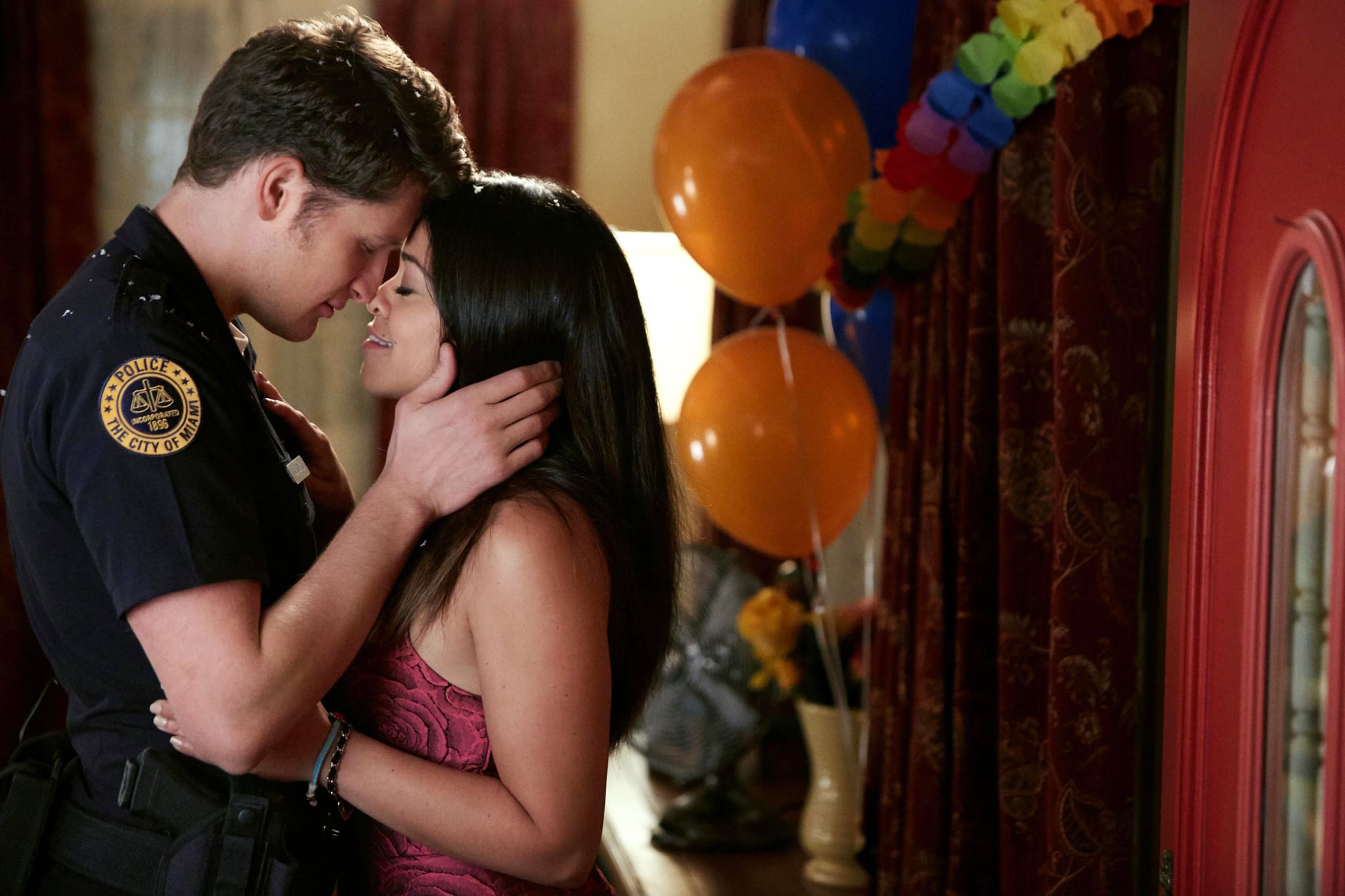 Storylines Still Open
Aside from this epic development, there are plenty of other plotlines that season five will have to cover as well. Among them: after a season of major trust issues and romance alike, Petra's lawyer girlfriend JR is shot by someone offscreen. Urman would only say, in a Deadline interview, that the shooter "is someone Petra knows."
Michael's return is more complicated too — it somehow involves Rose, the manipulative drug kingpin who has been a longtime villain on the series, as well as Luisa's on-again, off-again girlfriend. Rose is a master of disguise and has been known to be able to change people's faces and fake deaths, so could she have something to do with Michael's reappearance?
What's the Theme?
In that same Deadline interview, Snyder Urman said that the theme for season five will be "life coming full circle." Specifically, it's tied to Jane's novel writing, which, in season four, is hinted to be connected to the show's narration as a whole. Oh, and we might finally find out who the show's iconic narrator is!
"Her writing. The words she typed on her bed [in the season four finale] were the words that began our pilot," Snyder Urman points out. Her other plans for Jane The Virgin's final bow? A wedding.
"Telenovelas structurally end with weddings so ours will as well. Whether it's in the last episode or close thereabouts, that I can't quite reveal, but Jane will get married again." It's been a long and twisty road through five seasons with Jane and company, and we can't wait to see what happens in this final stretch!