Is Maggie Still Pregnant on The Walking Dead?
Here's How Far Along Maggie's Pregnancy Is on The Walking Dead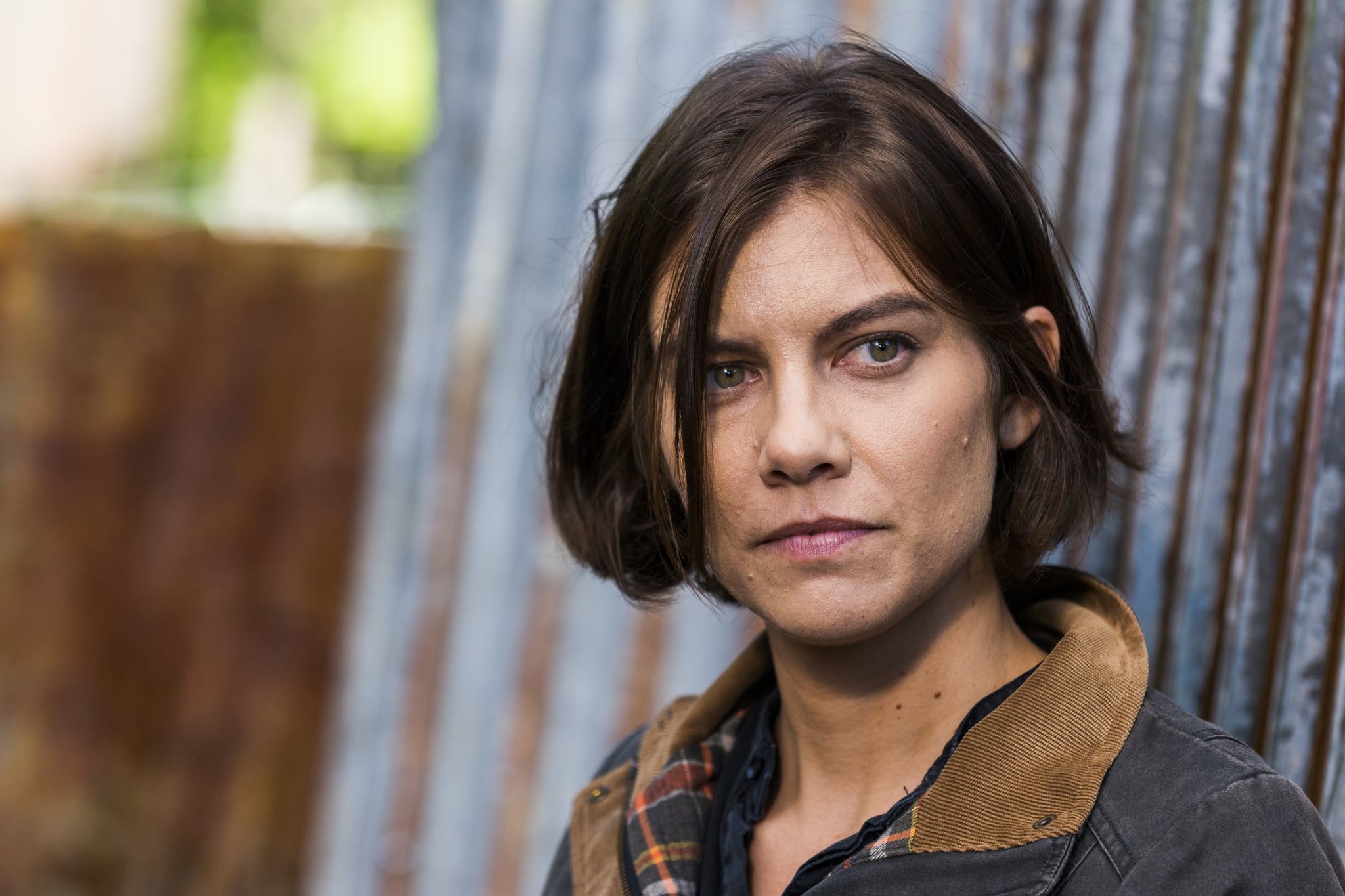 Although Maggie's pregnancy is hardly the focal point of The Walking Dead's season eight premiere, there are a few carefully placed lines of dialogue that confirm that yes, she's still very much expecting her baby with the late, great Glenn Rhee.
Most notably, King Ezekiel reminds us that Hilltop has lost its primary physician, an obstetrician, as a nod to the fact that Harlan Carson has been taken to the Sanctuary by Simon. This all culminates in our favorite Tiger-toting monarch besting the Ricktator for most uplifting speech of the episode, when he affirms Jesus's statement that they'll get their doctor back by offering an olive branch to any would-be Negan-deserters before the invasion effort begins.
"As sure as the day defeats the night. And on this day, we begin to reshape this world, for that child and the children to come. So, let's get started," the King declares, as a clear reference to Maggie's bundle-to-be being a major source of his team's inspiration to fight the big bad once and for all.
So, although she's clearly tabled any morning sickness for the sake of shepherding her farm troops from Hilltop, even against their (former) leader Gregory, the fetus is still expected to come greet us when this is all said and done.
What's not clear from looking at her, however, is how far along she is. There's no official bumpwatch in play for the series, and Maggie's pregnancy dates all the way back to the middle of season six, a few days (or weeks?) before the group's fateful kneeling session before Negan.
As Lauren Cohan herself told Entertainment Weekly, "I always want to put a little ticker tape along the bottom of the episode saying how far into the apocalypse and into the pregnancy we are. Because I'm playing newly pregnant for a really long time. But the truth of the matter is, it's only been a matter of weeks since Negan killed Glenn."
Indeed, according to show producer Denise Huth, season seven covers the small span of just 19 days, which means Maggie could still be in her first trimester by the time season eight picks up.
Despite the fact that she's been pregnant onscreen since 2015, The Walking Dead fans might not want to brace for another (hopefully less terrible) birth scene on the show just yet, as showrunner Scott M. Gimple said they "shouldn't" be delivering Baby Rhee this season: "It's quite early in, as it was in the book," he explained.
In the comics, it's not until after the Alexandrian allies have a final showdown with Negan's Saviors that the baby comes along, which means we still have plenty of time to start picking out baby names. But for now, rest assured, mini-Maggie/mini-Glenn is still in there cooking, despite all the hubbub going on outside that cozy womb right now.