Melisandre and Daenerys in Game of Thrones Season 7
Wait — Are These 2 Badass Game of Thrones Women Joining Forces in Season 7?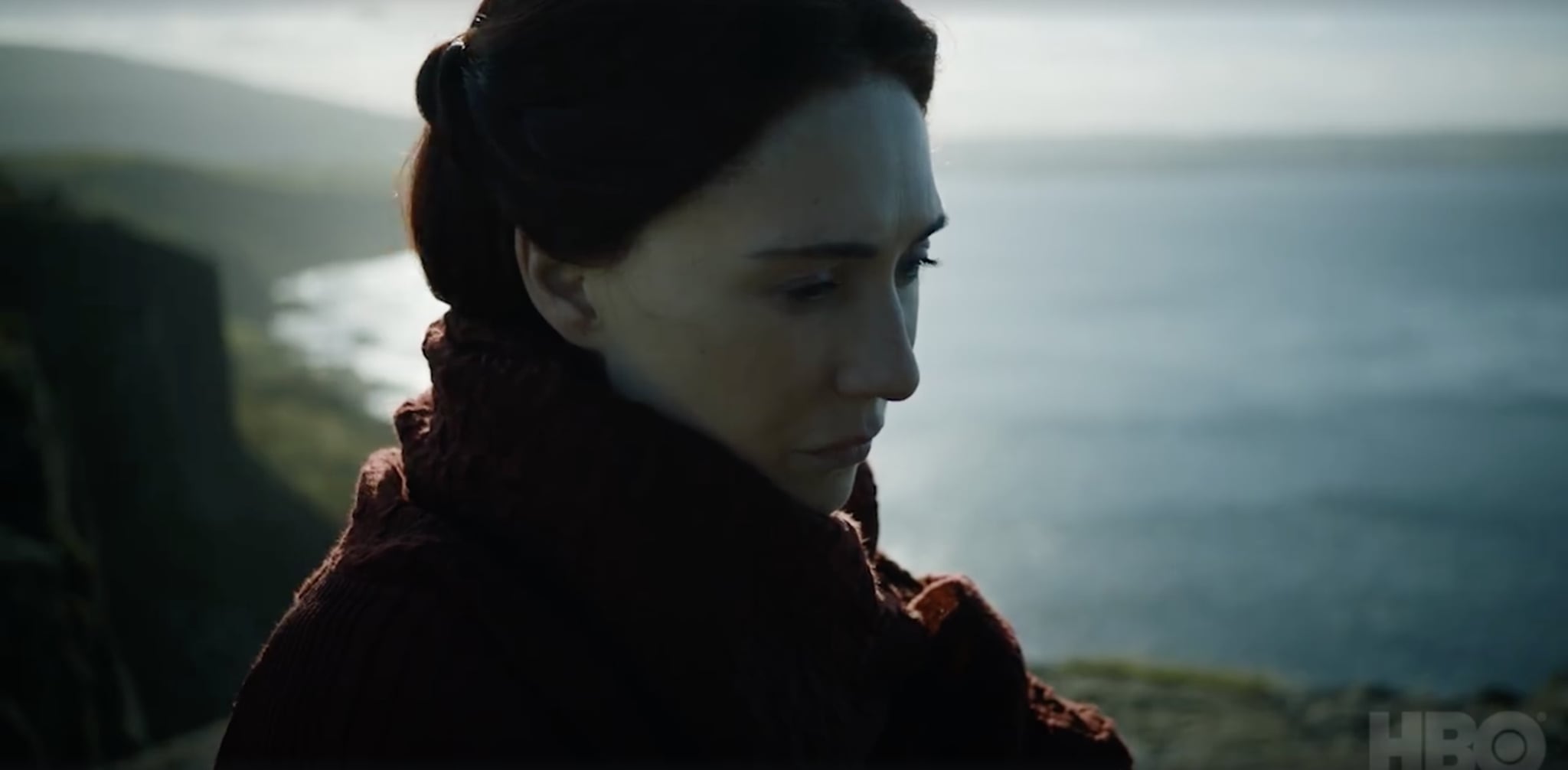 Aside from getting the world totally hyped for the July premiere, the official Game of Thrones season seven trailer revealed quite a bit about the drama to come in Westeros. We're talking unexpected makeout sessions, characters engaging in fisticuffs, a "great war," and more . . . but one less obvious hint about next season could spell some major drama between noble houses.
Some eagle-eyed GoT fans might have noticed a similarity in the setting of three major characters' season seven storylines. Get this: it looks like Daenerys Targaryen and Tyrion Lannister, who were last seen heading to Westeros together at the end of season six, might be teaming up with the red priestess, Melisandre. Each character only got a few seconds of screen time in the new trailer, but the scenes shown seem to reveal a common location for team Targaryen and the banished servant of the Lord of Light, R'hllor.
Could Melisandre somehow bring Daenerys together with her nephew, Jon Snow?
If you didn't catch the connection, here's some quick background: it appears that Dany and Tyrion have arrived at Dragonstone, an island fortress-castle that was a Targaryen stronghold before Robert's Rebellion. We're basing this conjecture on several clues: the oceanside cliff setting, a foreboding castle perched atop a hill, and dragon statues flanking the entry gate to this fortress.
But get this: during the brief moments that Melisandre is on screen, she too is pictured on an oceanside cliff that looks quite similar to the ones Dany and Tyrion occupy in the trailer. If we've learned anything from years of obsessing over theories, no connection is too small to spell big things on Game of Thrones. Could Melisandre somehow bring Daenerys together with Jon Snow? Does she believe that the Targaryen queen is "The Prince That Was Promised"? Will she look into the fire and predict the future of Dany's attempt to retake King's Landing?
There are so many things that this connection could mean for season seven, so check out proof from the trailer below. Then, take a quick refresher on other important details that could drastically affect the outcome of Game of Thrones this season!
Here's Tyrion looking out over the ocean from a grassy cliff: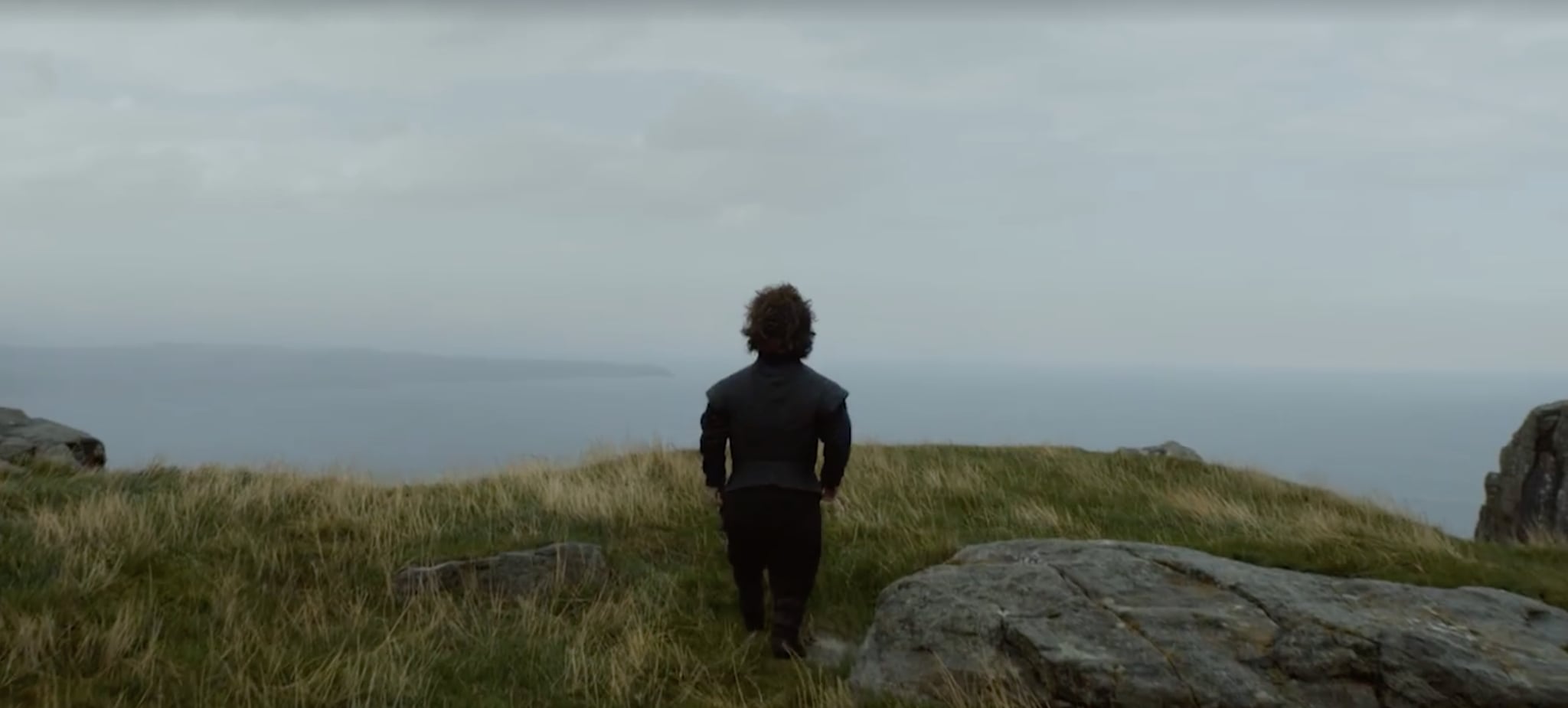 And a better look at his surroundings, with the castle/fortress in the background: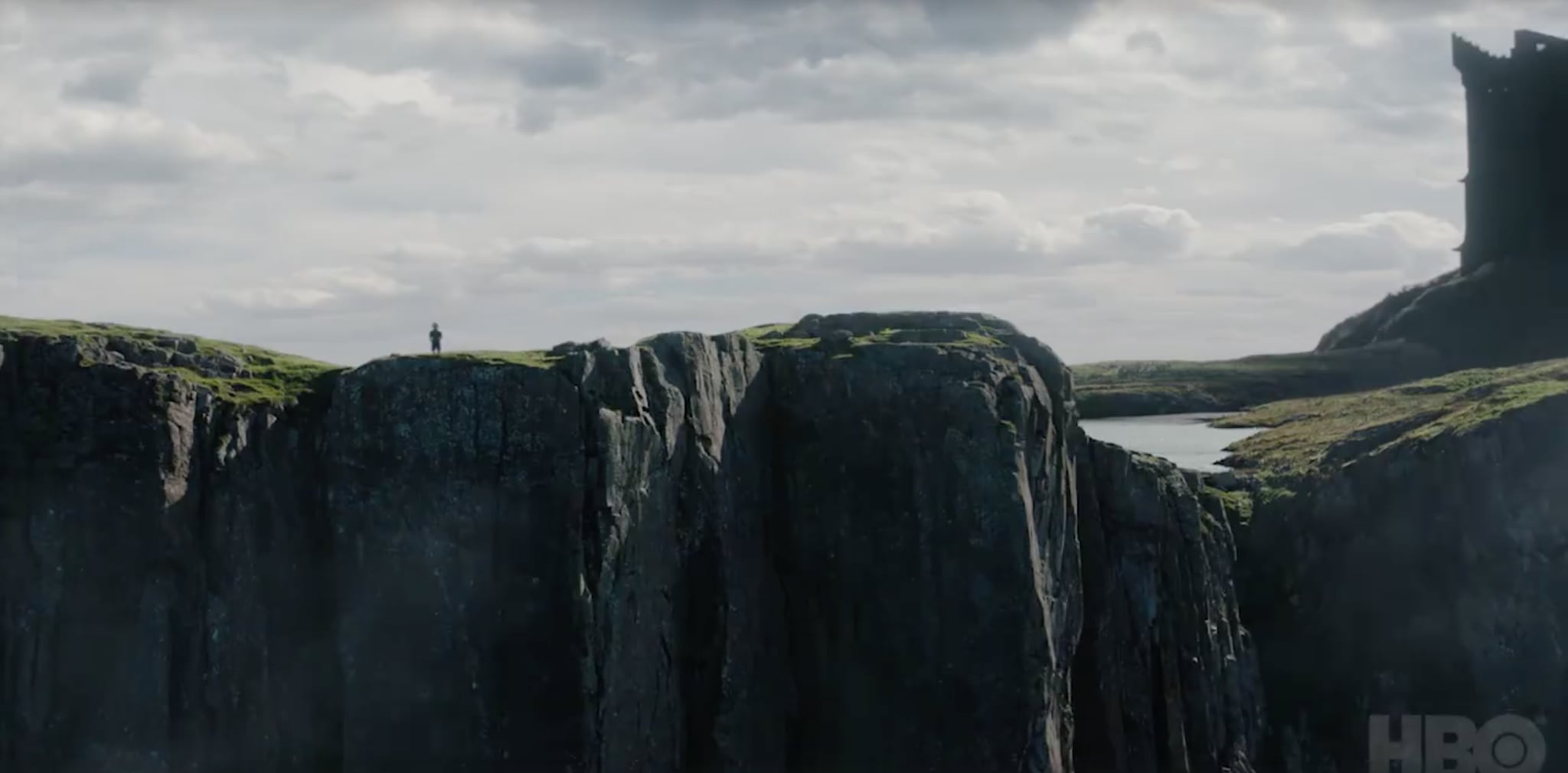 Here's Daenerys, entering what appears to be Dragonstone: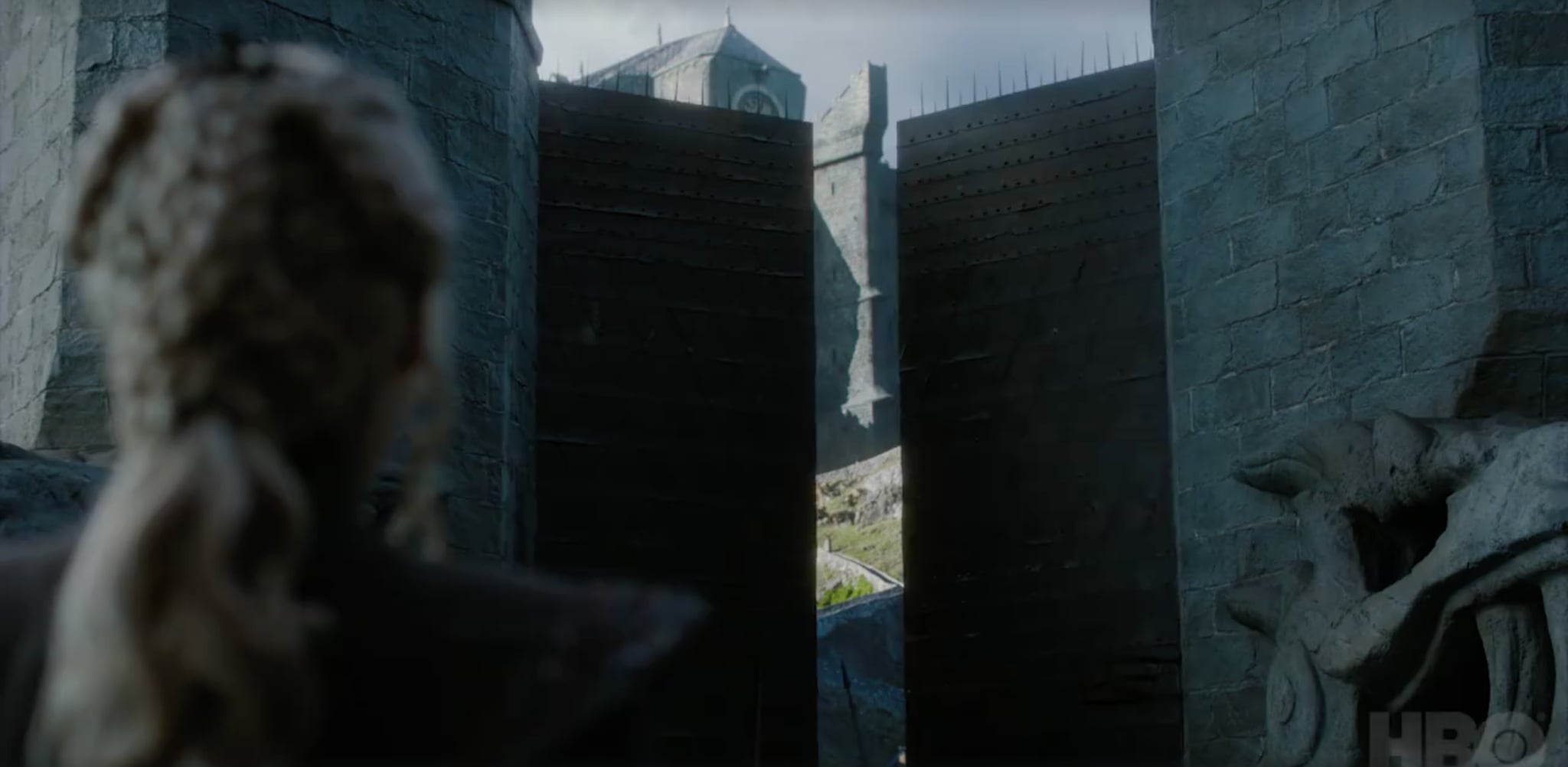 And a peek at the grassy cliffs that the castle is located on: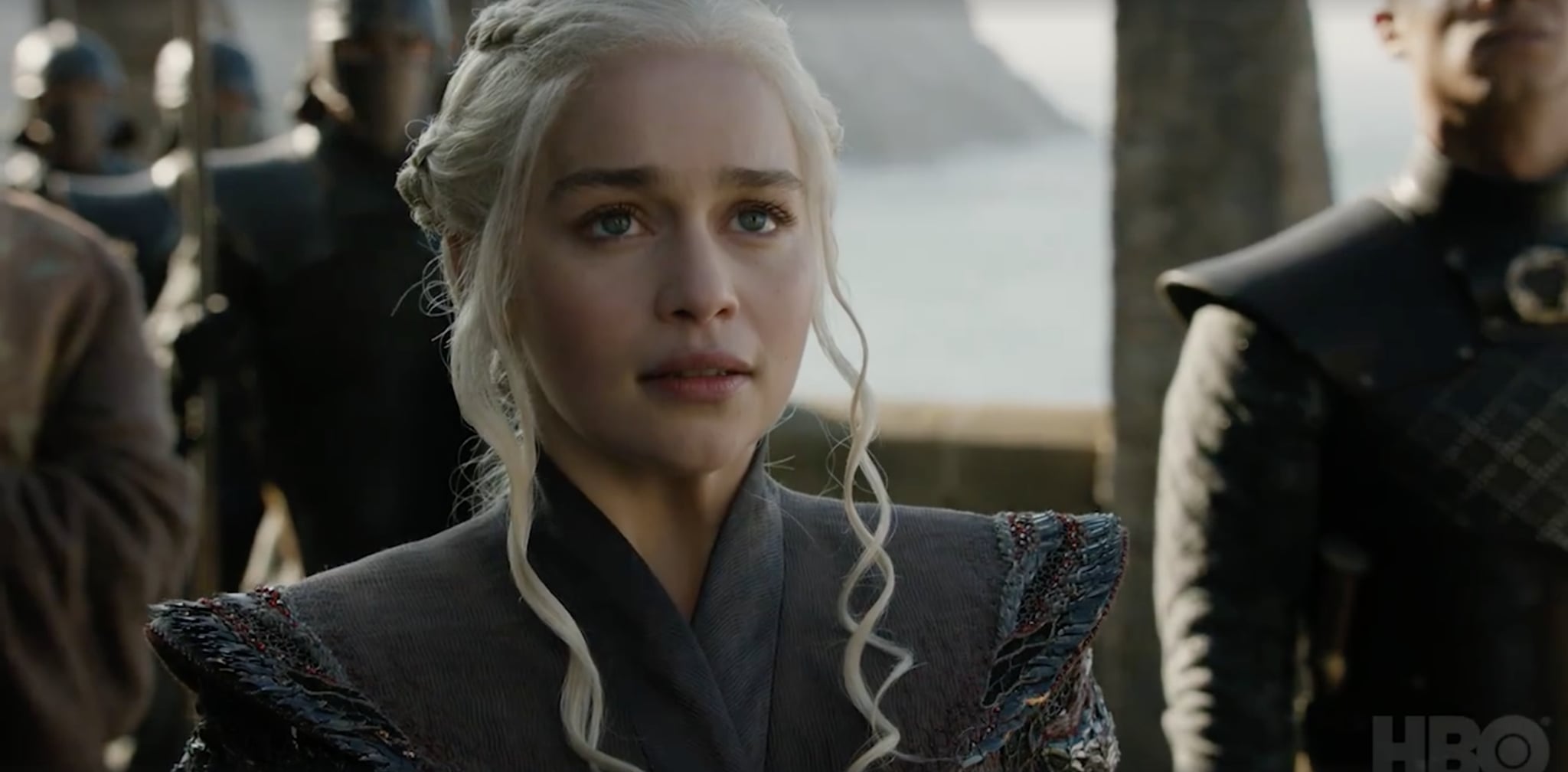 Finally, here's a moody-looking Melisandre, also hanging out on some grassy oceanside cliffs: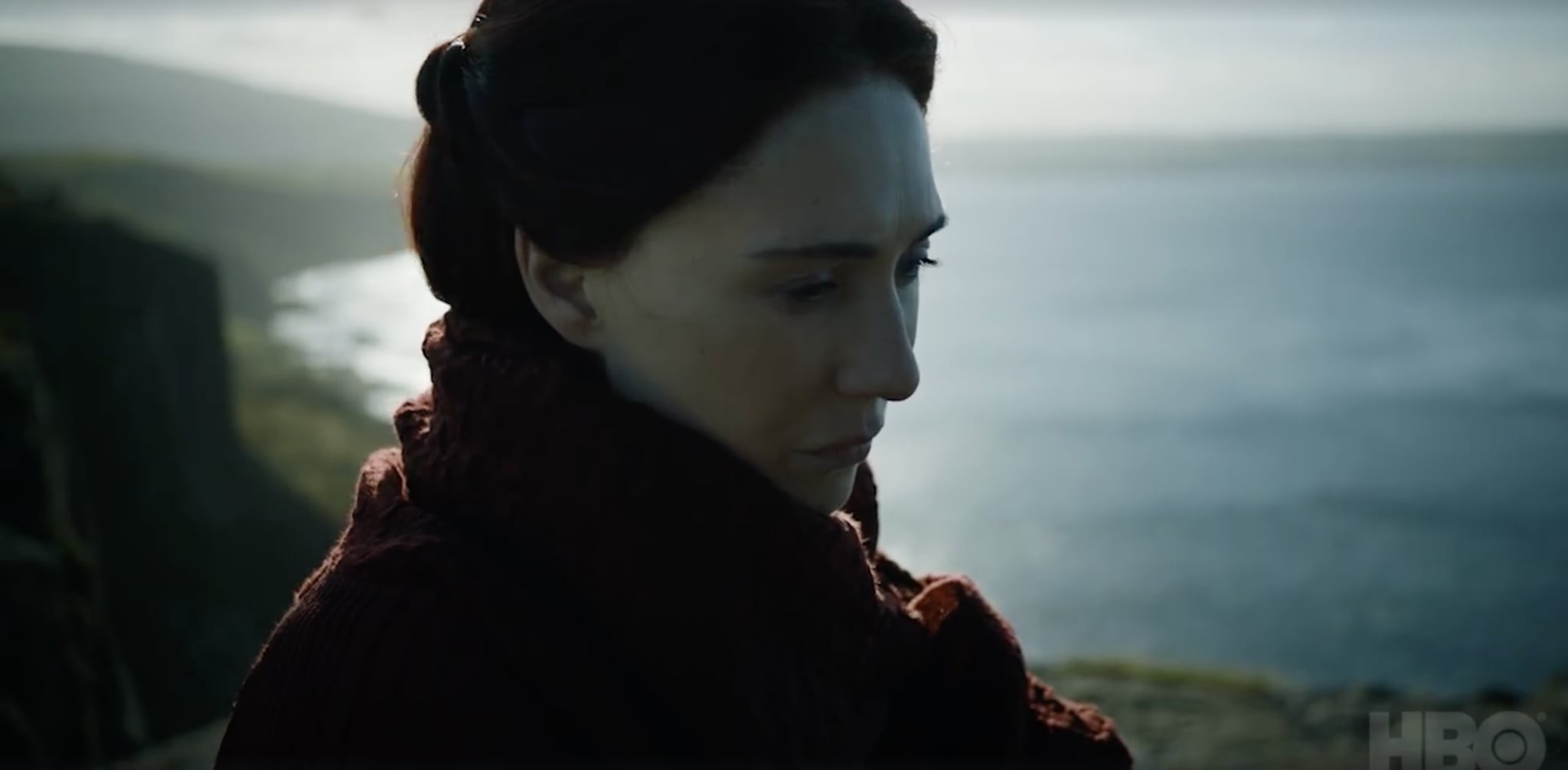 But who are these fellows making their way up to (we presume, based on the architecture) the castle/fortress? Guess we'll have to watch to find out!