Ed Kemper Serial Killer in Real Life
These Chilling Ed Kemper Interviews Show Just How Scarily Accurate Mindhunter Is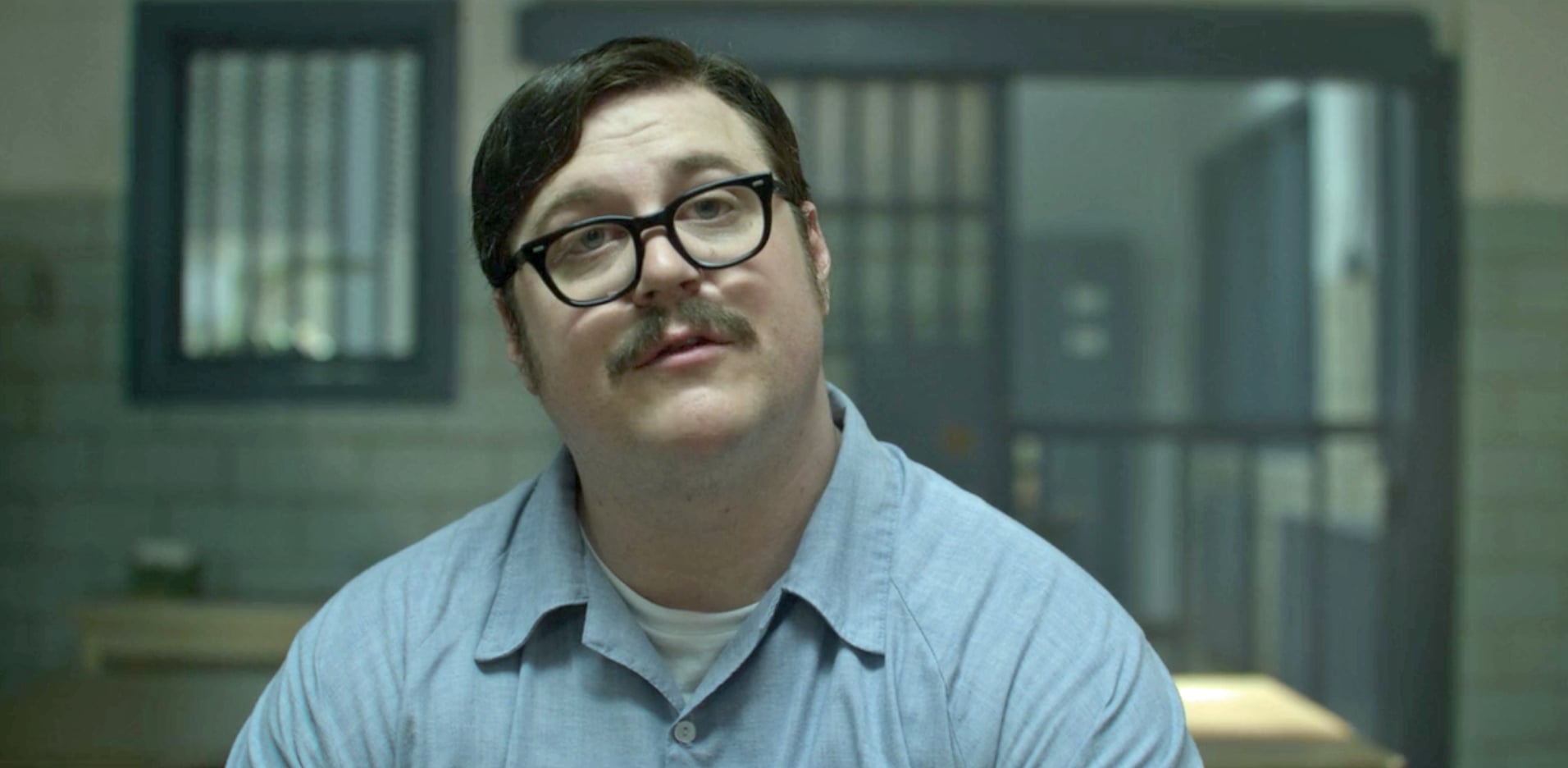 Despite its somewhat slow pace and gloomy cinematography, Mindhunter is a riveting and sometimes terrifying show. Much of that is owed to the fact that the stories explored in season one are very much rooted in reality, from the FBI agents we meet to the serial killers they interview. While Holden Ford, Dr. Wendy Carr, and Bill Tench are amalgamations of real-life figures, Edmund "The Co-Ed Killer" Kemper is a pitch-perfect onscreen re-creation of the murderer who took 10 lives in the 1960s and '70s.
In season one of Mindhunter, Bill and Holden seek out a number of imprisoned serial killers to help inform their study. Sure, the scenes with murderers like Monte Rissell and Dennis Rader are chilling, but none hold a candle to the tense, disturbing interactions with Kemper (especially when he's one on one with Holden). The 6'9", over-250-pound killer is played by Cameron Britton in the show, who does a fantastic job of portraying Kemper's high intelligence and social nature, as well as the thinly veiled butcher underneath.
Though Britton is "only" 6'5", the casting could not be more on point. When you watch video footage from real 1984 and 1991 interviews with Ed Kemper — which is actually where Mindhunter got some of his dialogue for the show — the similarities become even more striking.


Playing Kemper with such startling accuracy was a huge undertaking for Britton, though he cited it as one of the greatest experiences of his life in a Facebook post in 2016. "I learned a lot. Sociopathy has been a long time draw to me, and to play one is a bucket list cross off," he wrote. "I will say I learned a lot about them, and due to the intensive nature of the project, I learned more about acting this year than any other in my life."
Given how Mindhunter wraps up, we can't be sure if we'll ever see Holden and Kemper in the same room again. With season two on the way, though, hopefully they work another skin-crawling appearance from the talkative serial killer in.