Will Murder House and Coven Characters Be on Apocalypse?
Be Patient: Your Favorite American Horror Story Characters Will Appear on Apocalypse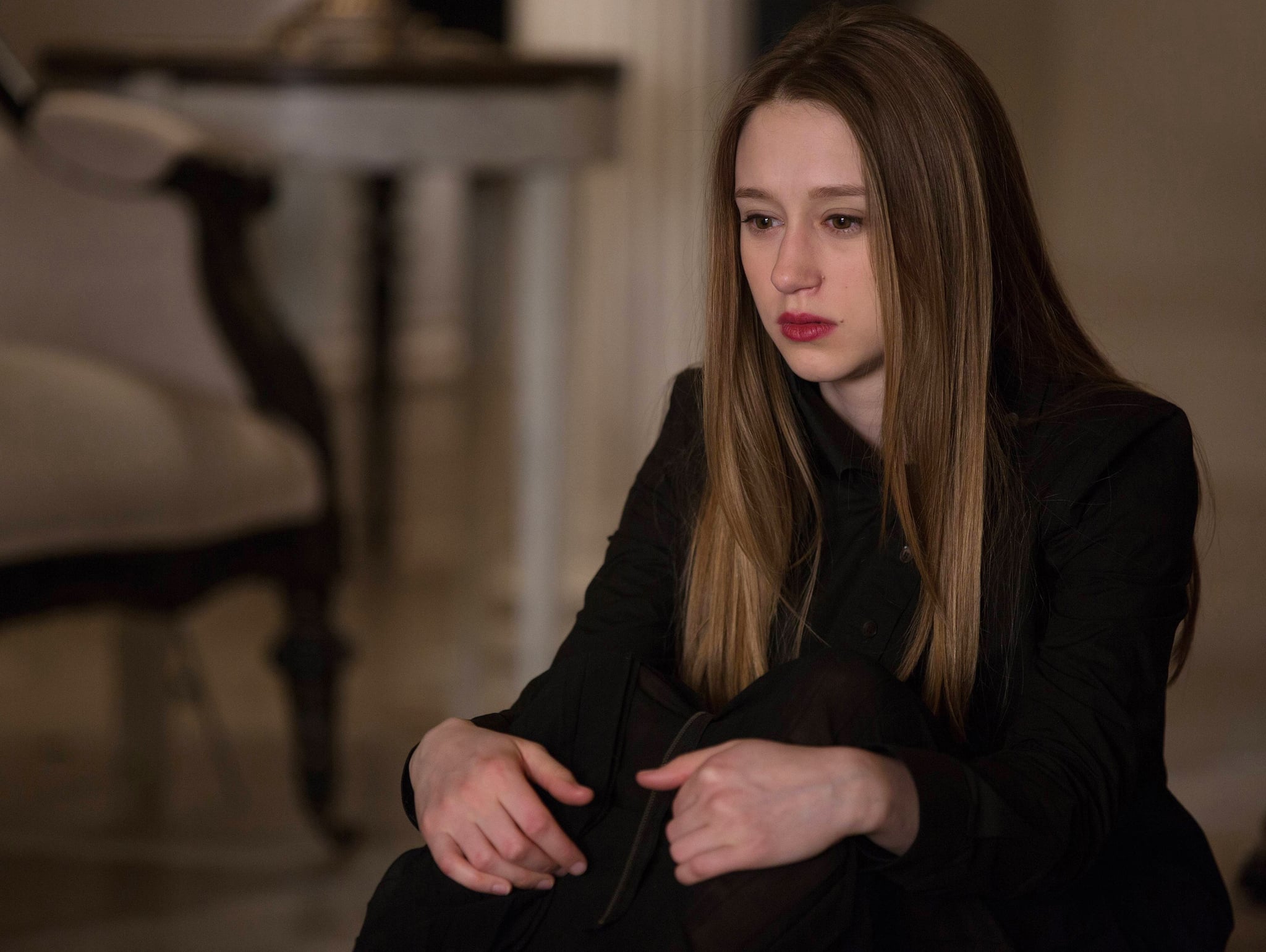 In the months leading up to the debut of American Horror Story: Apocalypse, all the buzz around the series centered around one particular tidbit: that the eighth season of the horror anthology would actually be a crossover between Murder House (season one) and Coven (season three). If you watched Apocalypse's first episode, though, you might be feeling a little confused right now, because none of the characters we know (with one evil exception) show up. Was it all just a big ploy by Ryan Murphy and company?
Not quite. The confusion stems from the fact that a couple of American Horror Story regulars — namely Sarah Paulson and Evan Peters — appear in the first episode of Apocalypse, but not as their Murder House or Coven characters, just as new characters. But that doesn't mean those are the only characters they'll play all season long. Consider the press around Taissa Farmiga's return to the series. Murphy confirmed early on that she would somehow be playing both her previous characters: Violet Harmon from Murder House and Zoe Benson from Coven. If one actor is playing multiple roles, it seems like a safe bet to assume that others will be too.
Several actors besides Paulson and Peters are scheduled to be returning to American Horror Story this season, including all of the members of season one's Harmon family and a good chunk of season three's coven of witches. The last moments of this season's premiere might offer a clue as to how these older storylines will be woven in.
In the final minutes of the episode, Michael Langdon appears. The show's Antichrist is no longer a toddler but a young man, and he's here with a creepy promise to evaluate who among the nuclear survivors is "worthy" to live on. This moment proves that Apocalypse takes place in the same universe as Murder House, and since that season's premise revolved around ghosts, there's at least one mechanism for the Harmons to return. How the witches of Coven will figure in is anyone's guess — although Paulson's new character, Ms. Venable, seemed to hint that Outpost Three used to be the site of another coven — but it's safe to say that when one mystery gets answered, two more will appear in its place when it comes to American Horror Story!