Will Nina Dobrev Return to The Vampire Diaries as Katherine?
This Theory About Nina Dobrev's Return to The Vampire Diaries Makes a Lot of Sense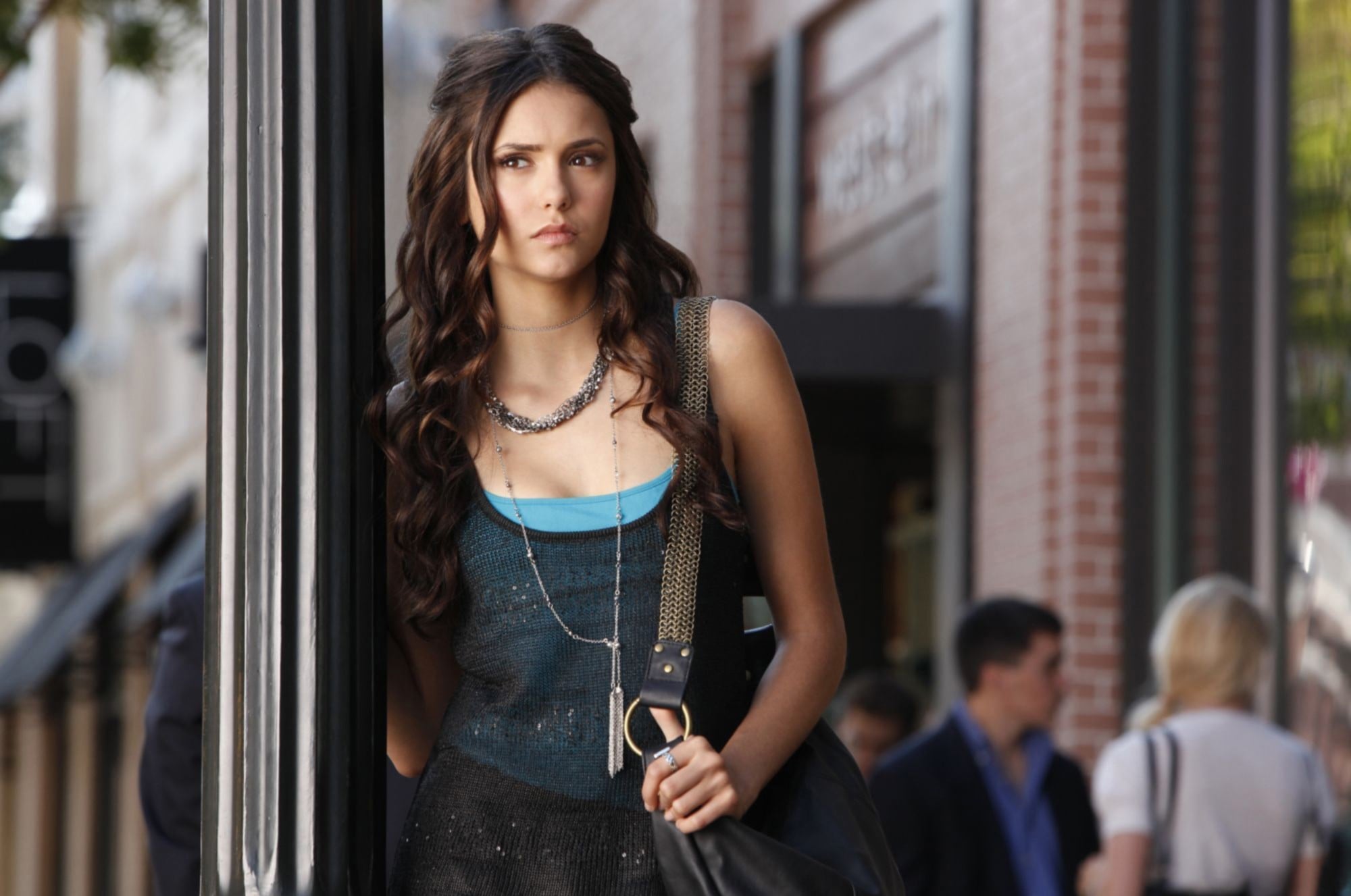 Ever since The Vampire Diaries announced that season eight is its last season, the one question on everyone's mind has been: will Nina Dobrev return? Even though the writers and actress have kept pretty mum about the actual details, creator Julie Plec did admit that Dobrev made a promise to come back when she left the show in season six. While Elena Gilbert is currently under a sleeping curse (only to wake up when Bonnie dies), there is a good chance Dobrev could still return . . . as Katherine Pierce.
Now stay with me here as I flesh out the details. This whole season has predominantly been about hell, and during episode four, Sybil reveals a little piece of the puzzle. To save Damon from his evil ways, Stefan has to kill the devil, a man we now know to be Cade. So, the main question now is, are the characters going to pull a Once Upon a Time and travel to the depths of the Underworld? Plec has mentioned that she wants to bring back as many previous characters as possible this season, and this plot seems like the perfect opportunity to do it.
So how does Katherine come into this equation? Well, I'm glad you asked. During episode four, when Georgie is killed by Seline, fans couldn't help but notice the striking similarities between her exit and Katherine's. Now that we know that strange force was actually Cade pulling her to hell, it seems like Katherine may have ended up there, too. Plec even teased the theory further by telling Entertainment Weekly that "the visual similarities are not accidental." Think about it. Over the past few months, the writers haven't actually confirmed which character Dobrev would reprise (and she portrayed a lot of characters). Now that Damon has no memory of his relationship with Elena (thanks a lot, Sybil), the return of Katherine actually makes a lot of sense. And let's be real, do you really think Dobrev would be rushing back to film romantic scenes with her ex, Ian Somerhalder? This storyline could ensure there isn't any awkwardness between the costars.
Here's hoping Tyler Lockwood will be in hell with Katherine, because we're still not over that death.