Parks and Recreation Galentine's Day Reunion Photo 2018
The Ladies of Parks and Rec Reunited For an IRL Galentine's Day, and Wow, My Heart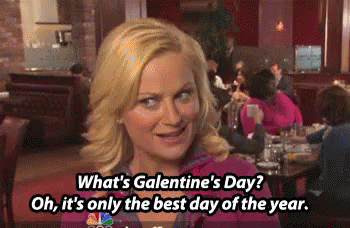 Image Source: NBC
Parks and Recreation not only gave us some of the most dynamic female characters on TV (and therefore some of the best friendships) but also a real-life holiday to help celebrate the women in our own lives. Thanks to Leslie Knope, the day before Valentine's Day isn't just Feb. 13 but Galentine's Day. While Feb. 14 is typically devoted to your significant other, the day before is about "ladies celebrating ladies, like Lilith Fair minus the angst."
Leslie and co. don't let a year go by without celebrating it on the show, and it looks like their real-life counterparts don't either. Aubrey Plaza, who played April on all seven seasons of the NBC comedy, shared a selfie on Instagram of her, Amy Poehler (Leslie Knope), Rashida Jones (Ann Perkins), and Kathryn Hahn (Jennifer Barkley) ringing in the fun day.
Now, if you don't mind, I'm going to retreat to my couch to marathon Parks and Rec on an endless loop until I forget it ever went off the air.