Is Robin Williams in the Jumanji Sequel?
The Touching Way the Jumanji Sequel Will Pay Tribute to Robin Williams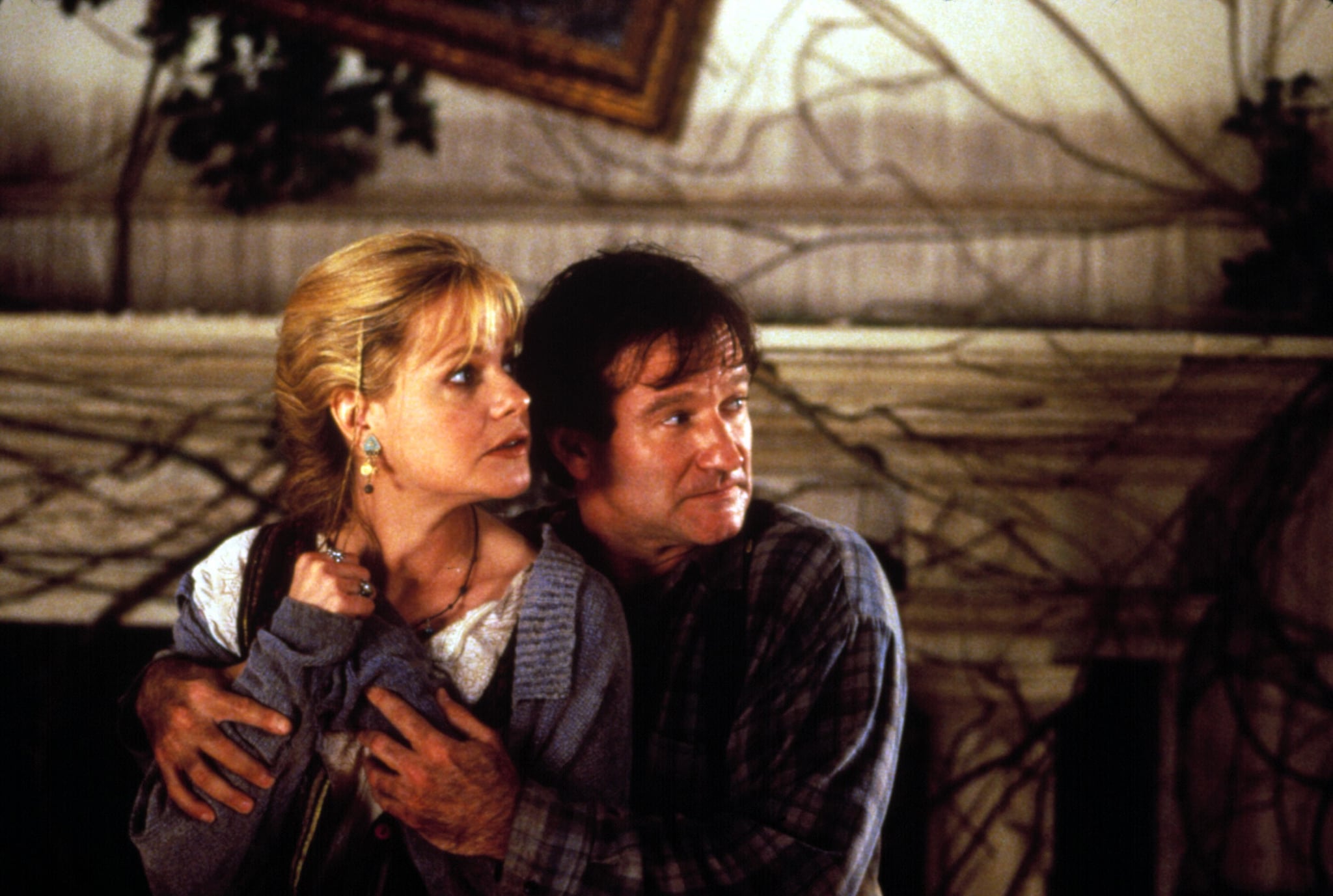 If your first reaction to hearing that Jumanji was getting rebooted was dread, you're certainly not alone. Hollywood's history of remaking beloved childhood classics hasn't always gone so well, but it seems like the next installment of Jumanji — Jumanji: Welcome to the Jungle, which was later revealed to be a sequel, not a reboot — is trying its best to pay homage to the original. While speaking with The Hollywood Reporter, one of the movie's stars, Jack Black, explained how the sequel will honor Robin Williams, who played Alan Parrish in the first movie.
"We're exploring this jungle and trying to conquer the game; it's life or death. But while we're there, we find clues left behind by [Williams' character, Alan Parrish]," he said. "He built up a full-blown jungle house, similar to a Swiss Family Robinson situation. It's like he's there helping us without actually being there. [In the original] you never got to see the inside world. But this one takes place primarily inside the jungle of Jumanji. That's the coolest part of the film — we're able to transport the audience to that secret and wondrous land, with the danger and the beauty."
Before his tragic death in 2014, Williams brought a uniqueness to all of his roles that can't be re-created. Given Jumanji: Welcome to the Jungle's radically different storyline, hopefully the action-adventure film will be a fresh take on the Jumanji lore. The sequel follows four high school students who stumble upon an old video game console, which promptly sucks them inside the game's jungle setting and literally transforms them into the adult avatars they initially chose: Dr. Smolder Bravestone (Dwayne Johnson), Moose Finbar (Kevin Hart), Professor Shelly Oberon (Black), and Ruby Roundhouse (Karen Gillan). They have to survive Jumanji's dangerous challenges in order to beat the game and return to the real world, or else be trapped in the jungle Alan Parrish escaped years earlier.
Jumanji: Welcome to the Jungle will hit theaters on Dec. 22.