Jumanji Sequel Movie Details
The Jumanji Sequel Plans to Honor Robin Williams With a Touching Tribute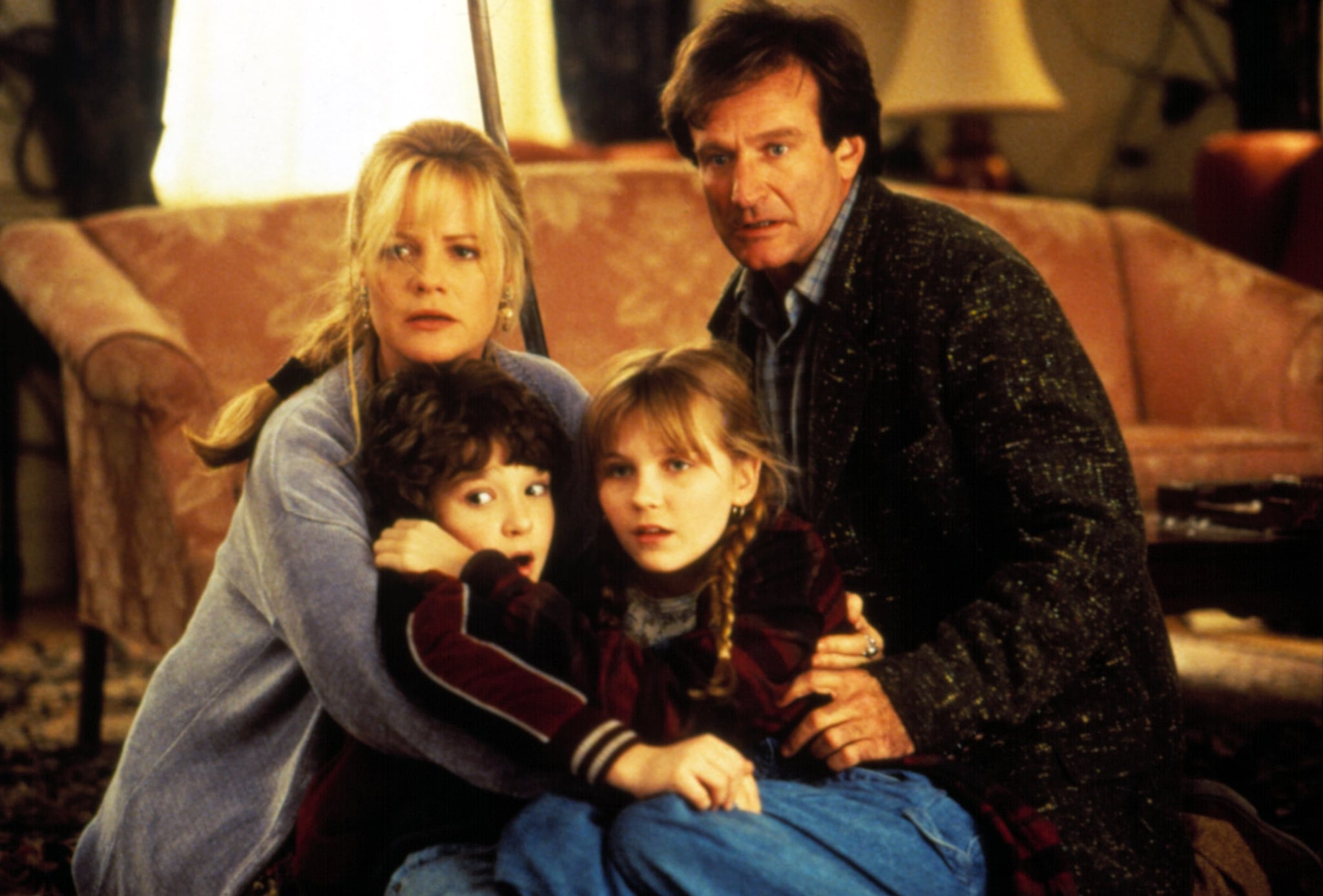 There has been a lot of chatter about the upcoming Jumanji sequel, Jumanji: Welcome to the Jungle. While no one can replace Robin Williams's beloved character, the upcoming movie definitely looks promising. Not only does it have a stellar cast lined up (hello, Dwayne Johnson), but it also seems like it will do the original film justice. Check out the handful of details we already know below!
The Story
Johnson took to Instagram to clarify the film's plot with his fans. "This new movie will NOT be a remake or reboot of the original," he said. "It will be a CONTINUATION of the awesome JUMANJI adventure 20 years later." It follows four high school students who stumble upon an old video game console, which promptly sucks them inside the game's jungle setting and literally transforms them into the adult avatars they initially chose. They have to survive Jumanji's dangerous challenges in order to beat the game and return to the real world or else be trapped in the jungle Alan Parrish (played by Williams in the original) escaped years earlier.
The Stars
Johnson confirmed Kevin Hart's and Jack Black's roles via Instagram. Nick Jonas also revealed he would be joining the movie at the MTV Video Music Awards, and Karen Gillan was cast as one of the avatars, Ruby Roundhouse. Johnson, Hart, and Black will play the rest of the avatars (named Dr. Smolder Bravestone, Moose Finbar, and Professor Shelly Oberon, respectively).
The Director
Jake Kasdan, who previously worked on Bad Teacher and Sex Tape, is lending his creativity for the film.
The Rest of the Team
Matt Tolmach will serve as the lead producer, with Johnson helping out as a coproducer.
A Sneak Peek at Dwayne Johnson's Character
In an exclusive first look from Johnson himself, we got to meet his new character, Dr. Bravestone. Pretty exciting!
The First Cast Photo
Hart followed suit by posting a sneak peek of the cast in costume!
The Tribute to Robin Williams
While speaking with The Hollywood Reporter, Jack Black revealed Jumanji: Welcome to the Jungle will indeed honor Robin Williams, the OG Alan Parrish, at some point within the film. "We're exploring this jungle and trying to conquer the game; it's life or death. But while we're there, we find clues left behind by [Williams' character, Alan Parrish]," he explained. "He built up a full-blown jungle house, similar to a Swiss Family Robinson situation. It's like he's there helping us without actually being there. [In the original] you never got to see the inside world. But this one takes place primarily inside the jungle of Jumanji. That's the coolest part of the film — we're able to transport the audience to that secret and wondrous land, with the danger and the beauty."
The Release Date
The film is set to hit theaters on Dec. 22, 2017.