Why I Hate TV Show Reboots
Why TV Reboots Are Pointless, and We Should Just Let Go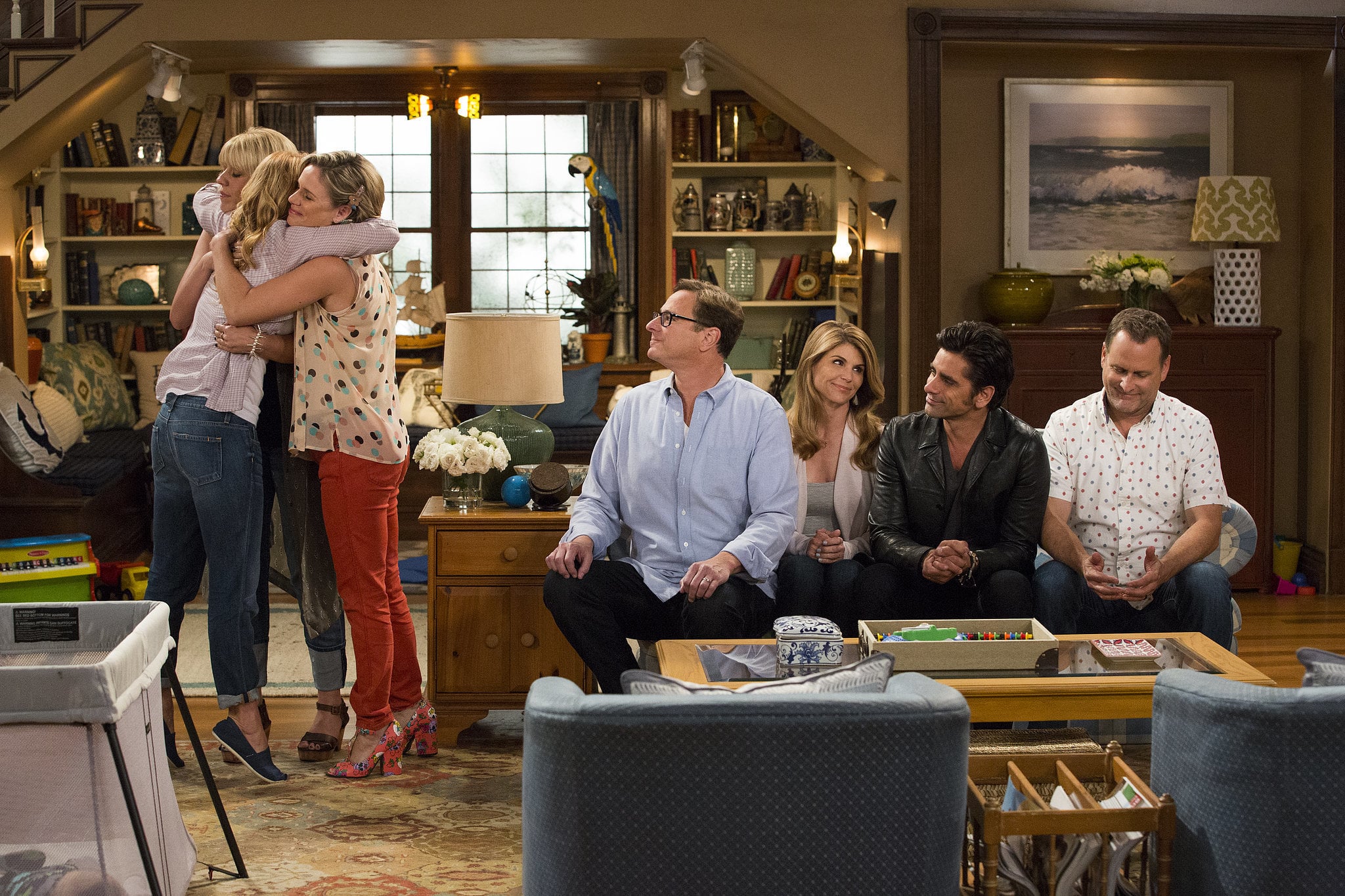 Fuller House premiered on Netflix this year, after nearly 12 months of rumors, reunions, and official teasers and trailers. Most of the original cast returned for the reboot, and the updated storyline — D.J. Tanner (Candace Cameron Bure) is now a recently widowed veterinarian with two boys and a new baby, and her sister Stephanie (Jodie Sweetin) and BFF Kimmy Gibbler (Andrea Barber) move in to their original San Francisco home to help her care for her kids — seems to be a hit with fans of the original show, so much so that it was renewed for a second season. Fuller House seems like a fun time, and it's clear that there are people out there who have enjoyed getting to find out where all these characters have ended up — but I haven't watched, and likely won't ever. I actually won't be watching any of the upcoming TV reboots, because I can't seem to understand why they keep happening.
Gilmore Girls is about to become a Netflix series, the X-Files revival is currently airing on Fox, and there's going to be a Baywatch movie starring Zac Efron and Dwayne Johnson. There were reports last year that Will Smith was in talks to revive The Fresh Prince of Bel-Air. The Boy Meets World spinoff, Girls Meet World, is in its second season — it brought back original stars Ben Savage and Danielle Fishel and introduced us to the wise-beyond-her-years actress Rowan Blanchard. Cult classic Twin Peaks will be rebooted next year, as will Bewitched, MacGyver, and The Tick — who asked for a reboot of The Tick?!
Trends are cyclical, so it makes sense that the things that were cool 25 years ago would be cool now — and that the fashion and entertainment industries would capitalize on it. We've gone back to wearing overalls, backpacks, and Birkenstocks and find ourselves pining for the things that brought us so much joy "back in the day." It's the reason why Nickelodeon created their all-'90s TV block, The Splat, and why Hulu lets you stream shows like Daria and My So-Called Life. While I love and appreciate all things nostalgic — especially the pop culture moments that shaped me as a kid — it does seem like networks are falling back on reboots and spinoffs more than they need to, either out of laziness or for an easy profit. In a greater sense, this trend of resuscitating TV shows and movies that we grew up with speaks to our inability to let go: it's one thing to see the casts of our favorite bygone shows reuniting at high-profile events or doing group interviews to reflect on the fun they had while filming, but the fact that we so strongly feel the need to be updated on their (fictional) lives and make sure that they're aging in the same ways we are says a lot about how we embrace adulthood and perceive getting older.
One of my favorite shows growing up was Clarissa Explains It All. I lived for Clarissa (Melissa Joan Hart)'s wit, wisdom, and wardrobe, and have spent many recent evenings rewatching the show. Even as an adult, I can appreciate her clever one-liners and the ridiculous storylines — remember when she tried to attach giant balloons to her brother Ferguson so he'd float away forever? — but not once have I thought, "I need updates!" or wished there was a way to find out whether Clarissa and Sam moved to Brooklyn together or if Ferguson ever became a Republican senator.
Cory and Topanga went to college and got married. We were there; we all saw it. We could safely assume that they would have a couple of kids and that Cory and Shawn would remain best bros. Did we really need confirmation of that in the form of a Disney Channel spinoff? Who was losing sleep at night worrying about D.J. Tanner's life path? Is it absolutely necessary to be brought up to speed on these characters' lives, instead of just living our own? Shows end for a reason, and fortunately many have made sure to tie up any loose ends before going off the air (even if they've dragged on past the point of being watchable). We got our happy ending between Ross and Rachel when she "got off the plane" and teared up when Mr. Feeny said, "Class dismissed." Breaking Bad wrapped up with a heart-wrenching death, as did Parenthood and Six Feet Under — the latter not only killed off all of its characters in a time jump but showed us exactly how they all died, too.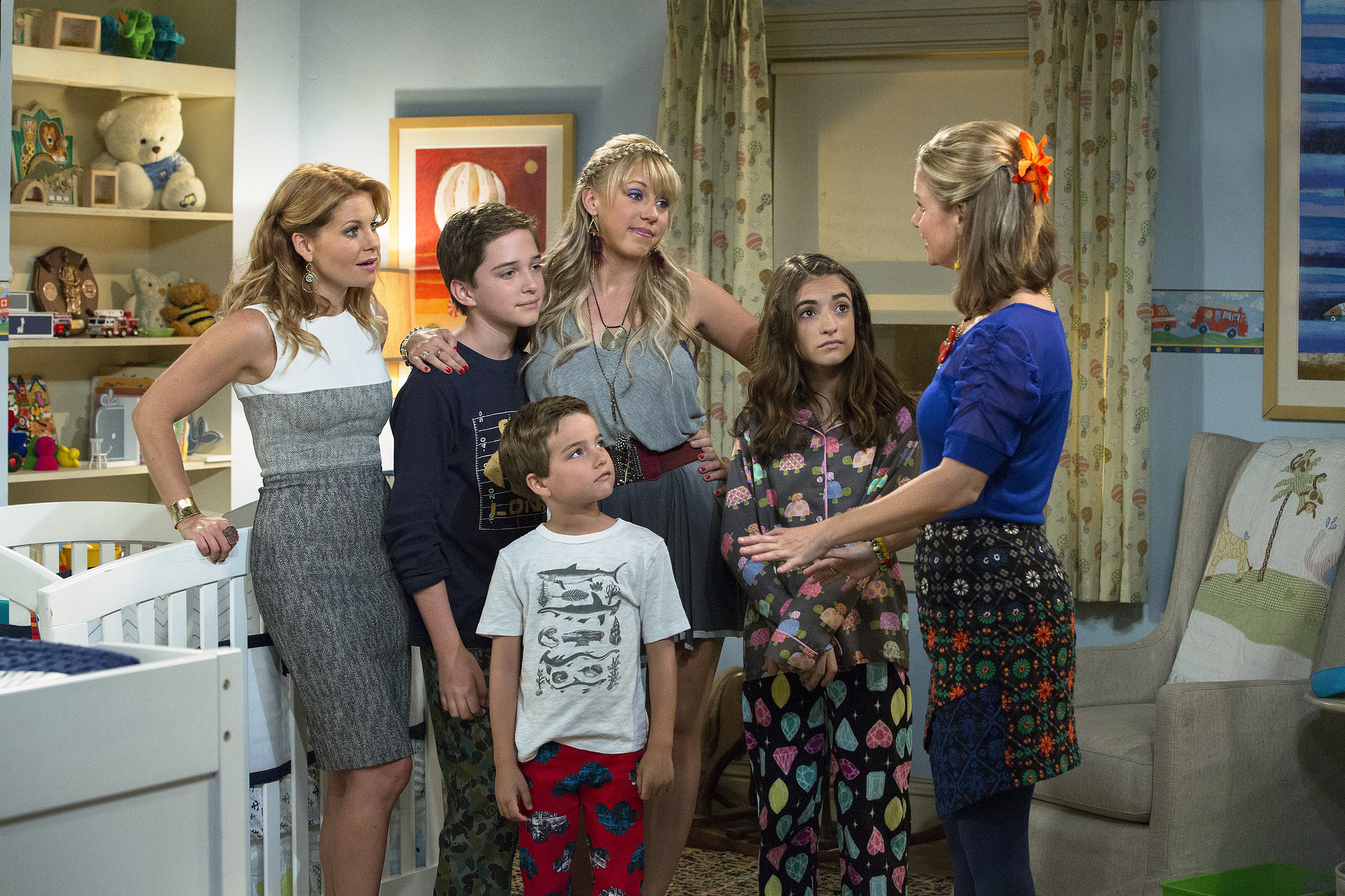 It makes complete sense to me why Mary-Kate and Ashley Olsen would turn down the chance to reprise their role as Michelle Tanner in Fuller House. Not only do they — ahem — not need the money, but they've both made it clear that their acting careers are behind them, and they likely don't see any point or value in reestablishing them. I truly hope the cast of Friends also continues to decline offers for a reboot and — even though I'm a huge fan — that there isn't a third Sex and the City movie. Whether you want to call it holding on to the past or beating a dead horse, this culture of resurrecting TV shows from the grave is desperate and unhealthy. It's impeding our creativity and essentially cheapening the memories we have. Nostalgia is exciting because it's over, and we get to reminisce about it, for better or for worse. If everything we loved when we were younger just came back, where would the fun be in remembering it for what it was and how it made us feel?
I won't be watching any upcoming reboots, not because I'm some sort of television purist, but because I'd rather hold on to the feeling of staying in on Friday nights to sit in front of the TGIF lineup and waking up early the next morning to watch my favorite cartoons. I'm not tuning in to Fuller House because I want to remember D.J. and Kimmy as awkward teenagers, Uncle Jesse as the hot aspiring rock star, and Stephanie as the attention-seeking middle sister dancing to "Motown Philly." I don't need to know if Danny Tanner and Aunt Becky are still trying to wake up San Francisco, and watching Joey Gladstone doing a Popeye impression and saying, "Cut it out!" is never going to be as funny as it was in 1991. That's what reruns are for.