Ryan Coogler's Letter to Black Panther Fans
Ryan Coogler's Letter to Black Panther Fans Will Make You Cry Happy Tears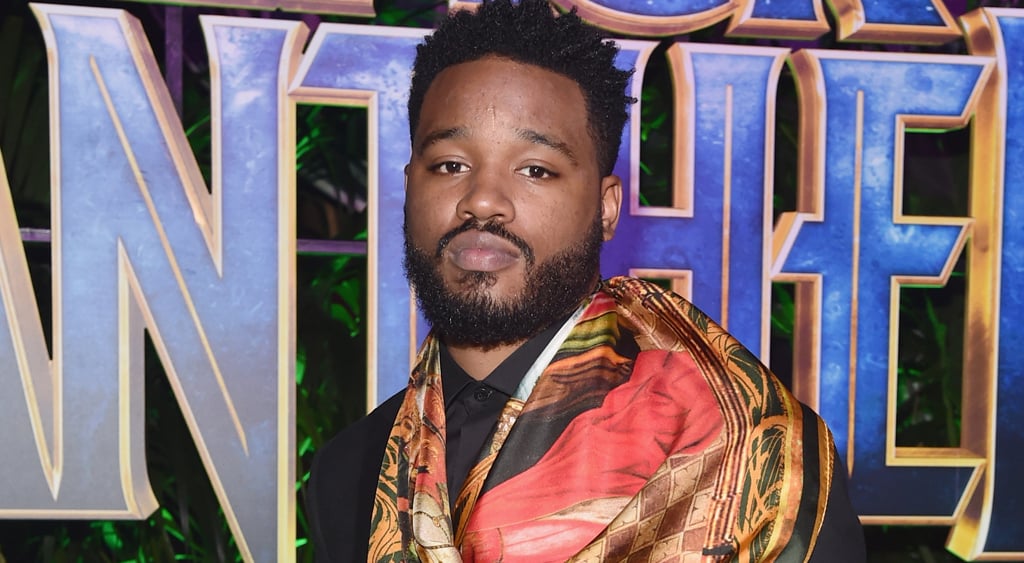 Image Source: Getty / Alberto E. Rodriguez
When Ryan Coogler was directing Black Panther, the movie that would become an international hit, he had no idea it would make history. One of the records that Coogler should be particularly proud of is that it's the highest-grossing film by a black director. The 31-year-old has felt the impact so much that he decided to write a letter to fans of the movie that is guaranteed to make you shed a tear or two.
"Never in a million years did we imagine that you all would come out this strong. It still humbles me to think that people care enough to spend their money and time watching our film. But to see people of all backgrounds wearing clothing that celebrates their heritage, taking pictures next to our posters with their friends and family, and sometimes dancing in the lobbies of theaters — often moved me and my wife to tears," he wrote.
Along with Coogler, Chadwick Boseman, Michael B. Jordan, Angela Bassett, Lupita Nyong'o, and more did a phenomenal job of bringing this story to life. "Filmmaking is a team sport. And our team was made up of amazing people from all over the world who believed in this story," he wrote. "Deep down we all hoped that people would come to see a film about a fictional country on the continent of Africa, made up of a cast of people of African descent."
After you finish reading the full letter below, make sure you watch the masterpiece that is Black Panther and keep you fingers crossed for a sequel.
#WakandaForever pic.twitter.com/CmJySoHFjB

— Marvel Studios (@MarvelStudios) February 21, 2018