Will Someone Die on the Pretty Little Liars Finale?
Pretty Little Liars: We Have Every Reason to Believe Someone's Gonna Die on the Series Finale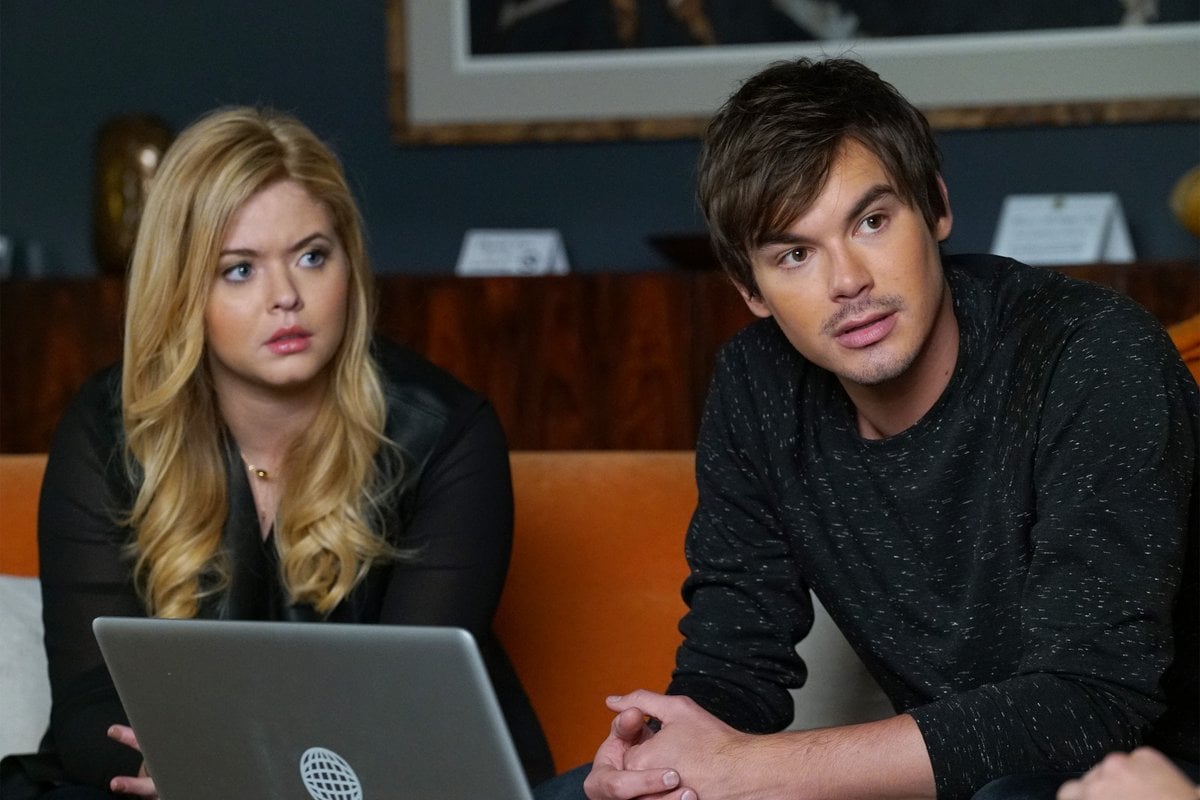 When Pretty Little Liars wraps up forever on June 27, it will be with multiple weddings and probably multiple deaths. I mean, there's a psychopath out there (as usual), and it's called "Till Death Do Us Part," which can't just be about weddings, considering it's this show.
I had the chance to chat with series creator I. Marlene King and a group of reporters at ATX this week, and obviously, I asked her if there will be any deaths on the series finale. She gave it some thought, admitting, "My God, I have to think back because my PLL brain has died," which makes sense, since the series actually wrapped several months ago, and since then, she's been hard at work on her new series, Famous in Love.
After reiterating that "It's the deadliest season ever," she paused, and said, "I'm keepin' it real mum about that, because I don't want to mess anything up in this final moment. It's exciting and it's very big, I'll say." So yeah, she essentially revealed nothing . . . or did she? If the answer was no, it's very easy to say no, especially considering the finale promises plenty of other reasons to watch. And of course, there was that time she tweeted the line of dialogue where someone says, "Are you here to kill me?" from the final season's script. It's safe to say that no one is safe.