Sophie Turner Quotes on Game of Thrones Ending
Even Sophie Turner Had a Different Ending in Mind For Game of Thrones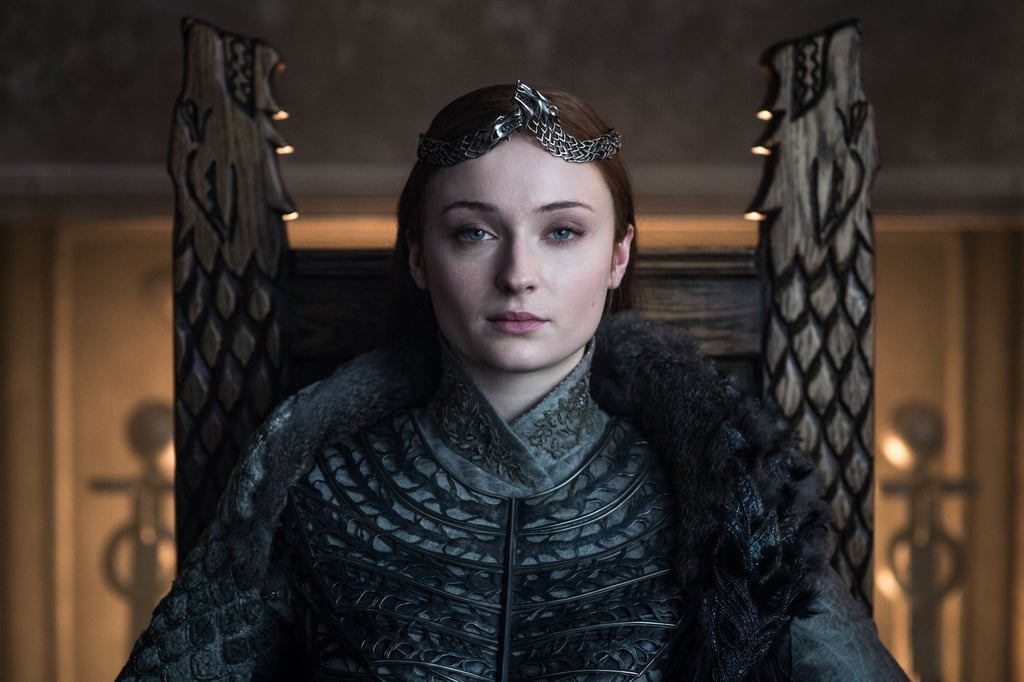 The final season of Game of Thrones may have earned a few Emmy nominations (JK, more like all the nominations), but we all know that doesn't save it from criticism or second thoughts. Even Sophie Turner — Sansa Stark, the queen in the North herself — revealed that she had a different ending in mind when it came to some characters' final moments. In an interview with TheWrap, Turner admitted that she had hoped for a reunion between the Stark sisters and their number one enemy, Cersei Lannister.
"I thought Arya would kill Cersei. And I would like to have seen Sansa and Cersei reunited, or Arya and Cersei," she divulged when asked what her dream ending had been for the fantasy series. "But there were so many ways the story could have turned out. I felt very passionately about the ending for Sansa, and I was very happy with the ending that turned out for her."
Who wouldn't be happy ending up as the first queen in the North, am I right? Truthfully, a showdown between the Starks and Cersei would have been amazing to see — especially since it was seemingly prophesied throughout the series. Even Sansa says it herself in the penultimate episode of the season, telling Jaime Lannister she would have enjoyed seeing his sister meet her demise. And while Turner has been a staunch defender of the work put into the final season, citing the fans' petition for HBO to redo the season as "disrespectful," it's nice to know that the Emmy-nominated actress had something different in mind like the rest of us.
Sadly, Cersei wasn't taken out by any petite assassins looking for revenge, but rather met her end thanks to some rubble beneath King's Landing, in the arms of her brother-lover. But even if she didn't get her perfect ending, Turner is still pleased with the final season overall, even the decision to crown her character's controversial little brother as the new king of Westeros.
"Daeneyrs had to die. Cersei was a mad queen. Arya is too much of a free spirit. Sansa probably wouldn't want to rule the Seven Kingdoms anyway — she wanted to stay in the North and defend the North," she told TheWrap. "I really think Bran might be the perfect person for the job."
We'll just have to agree to disagree on that one, Sophie.